About Orlando
Orlando is certainly on every kids bucket list and is visited by hundreds of thousands of families each year. It's the home of Disney World Florida which is one of the worlds top family attractions and consists of four theme parks, Disney Springs shopping/dining and two water parks, not to mention the fantastic Golf opportunities available at Disney.
Visiting Orlando has become a group activity though and the modern traveller often has several families and friends in tow which has given rise to a huge demand for Orlando Villa Holidays. Staying together in a group is now possible with the emergence of the big 7, 8 and 9 bedroom vacation rental homes and builders are now designing up to 13 bedroom giant mansions designed for the Disney travellers in mind.
We are often asked "Where to stay in Orlando" and I think the short answer is to do your research and find a community suited for the things you and your family love doing.
Luxury Orlando Vacation Rentals
We hand select the very best Orlando Vacation Homes from the nicest and most convenient resorts so that most of the hard working finding a perfect villa is already done for you. There are now a vast number of communities in Orlando. Each year several more crop up to serve up even more choice of villa at ever increasing competitive rates. All of the communities provide the security of a gated entrance and some are even manned 24/7, Reunion Resort being the best example as the Reunion Resort Orlando Villas are some of the best holiday homes in the world. With all these new communities coming online, never has the time been better to book and Orlando Villa Holiday. Villas in Orlando Florida are our speciality so pick up the phone or click on the chat link on our site to talk to an agent today.
Our Communities
Reunion Resort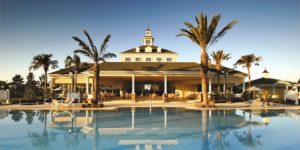 Reunion Resort is at the upper end of the market and has over 1000 top end properties to suit every choice. At the centre of this magnificent estate is the giant Reunion Grande, an eleven storey hotel (well condos to be precise). The Grande has everything you'd want from a top hotel. The Grande stands as the centrepiece for three signature golf courses designed by legends Arnold Palmer, Jack Nicklaus and Tom Watson.
Most of the houses come with pools and unusually for Florida, the larger houses are free from ugly netting, giving a real classy look and feel to the more expensive parts of the resort.
On site at Reunion you will find a beautiful multi acre water park, equipped with all the necessary fun items like a lazy river and a waterslide.
Encore Resort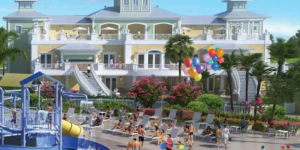 Encore Resort is one of the more modern communities for Orlando Villas. Whilst not on the same scale as Reunion Resort, Encore does offer a superb selection of vacation rentals with the number of bedrooms being the key feature here. The value for money at Encore is superb as many of the properties are 8, 9 or 10 bedroom and of course the more people who stay in the villa, the cheaper it becomes.
Whilst there are no fine dining options at Encore, the resort itself has a superb waterpark facility and holiday makers can use some of the facilities at nearby Reunion Resort as the resort is a "Sister" resort.
Champions Gate
The slightly older Champions Gate Vacation Rentals community is also a superb option, the centrepiece being the magnificent Omni Hotel with a wonderful waterpark, fine dining and every facility you would expect to see in a top Orlando hotel. There are hundreds of villa options across Champions Gate. Whilst the villas are not on the same quality scale as Reunion Resort, they do offer very good value for money.
What to expect on one of our Luxury Orlando Vacations
Orlando Villa Holidays are all managed by professional local management teams and as such you can expect a consistency in terms of finish and presentation. Many of the villas are available with "Welcome packs" which covers the basics of tea, coffee, bread and milk. Almost all firms offer a "Shopping" concierge service so you can arrive in your villa knowing that you have everything you need for at least the next day or two.
Most villas also come with a pool and Florida law protects children by ensuring there are pool alarms or pool fencing to prevent any younger children falling in. Many for the communities are within a very short drive to most of the theme parks.