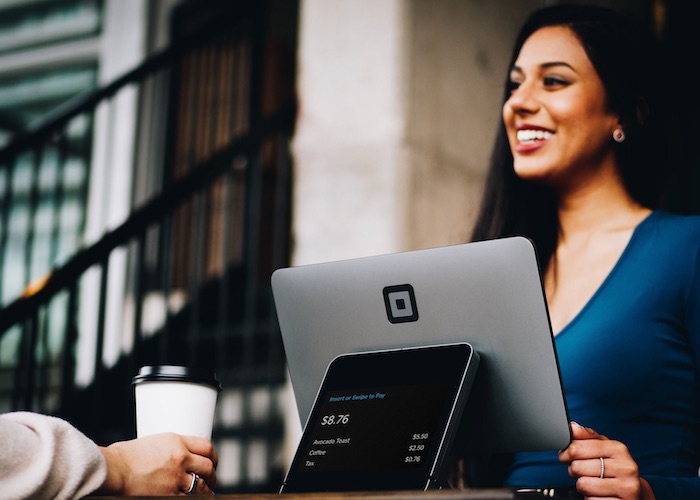 ONLINE BOOKING TERMS AND CONDITIONS
ACCEPTANCE OF TERMS. By signing the booking form (digitally or by hand) or for online bookings, ticking the box for acceptance of the terms, or making a booking via email or via telephone, you agree to the Terms & Conditions stated below and any local terms and conditions from the managing agent (or owner) indicated in the literature in the home on arrival. For the purpose of doubt, the online booking can only be completed if you have ticked to accept these terms.
CONTRACT. These terms form the basis of your booking contract with Exclusive Private Villas Limited (Company reg 10932414) whose registered office is at 24 South Park Rd, Havant, Hants, PO9 1HB, United Kingdom.
 REASSIGNING. Following the return of the booking form to us and the appropriate payment, confirmation of the reservation will be sent. All accommodation is booked exclusively in the specific home chosen for the number of persons showing on the booking form for the dates reserved and the accommodation booked cannot be sub-let, shared or assigned. No other persons may use the accommodation. 
TAXES. Rates are subject to local sales and resort taxes.
DEPOSIT. A deposit of 25% of the total balance is required to confirm your dates and secure your accommodation. The reservation is not confirmed until your deposit is received. Some villas (Barbados for example) require a 50% deposit during holiday periods such as Christmas. We assume you have contacted us in advance to check individual villa deposit amount which is your responsibility to ask.
ARRIVAL DETAILS. The balance is due 9 weeks prior to arrival (or earlier). We will send out final instructions including directions and check-in details, approximately 3 weeks prior to arrival date. 
BALANCE PAYMENT. Bookings made within 9 weeks of the arrival date must be paid in full including the refundable security deposit (see paragraph 11 below).
PETS. We regret that pets are not permitted unless agreed and the home is advertised as a "pet friendly" home and you have advised us of your intent to bring a pet, prior to your arrival. Also, smoking is not allowed inside any of the homes. Failure to observe these rules will be deemed misuse of the property and will result in a minimum (but unlimited) $250 charge against your security deposit to cover an industrial clean.
CHECK IN/OUT. Check-in is from 4:00 pm on the day of arrival; check-out is by 10:00 am on the day of departure for all homes. Failure to depart on time may result in additional charges. 
SECURITY DEPOSIT. A security deposit is required for all bookings and may be subject to change at the total discretion of Exclusive Private Villas, the home owner or the management company. We will inform you at the time of booking of the security deposit. A signed Security Deposit authorisation form must be received in our office prior to check-in. This form is required to provide security against any damages, inventory discrepancies, excess housekeeping or excess trash or any trash/parking violations. Subject to satisfactory inspection of the property after departure the authorisation will be voided within 2 weeks of your departure.  Elite homes (as advised by your agent) have a $3000 security deposit. Monetary security deposits will be returned minus any bank charges we incur. You acknowledge that we reserve the right to use any payment method you or your party have provided to us for the purpose of taking the security deposit and that the credit card you enter on the security deposit authorisation form is simply your preferential card. You acknowledge that if your card fails if we are taking the security deposit then you will immediately be liable for payment of the security deposit in full and further charges may occur.
RV's, CAMPERS, TRAILERS. Please be aware that parking of RVs, campers and trailers in the driveway of the home or anywhere in the development is not permitted.
EXCHANGE. Once a home has been confirmed it cannot be substituted for another home without financial penalties as per the cancellation policy. In the event that the reserved property becomes non-operational, due to reasons beyond the control of Exclusive Private Villas or our ground agent, we will offer an alternative home of the same price range (or higher). 
SELF CATERING. All homes are provided with a basic starter supply of toiletries and kitchen supplies, guests are then responsible for purchasing/supplying all further supplies required for the duration of their stay.
TRASH & PARKING FINES. Every property is provided with a house information manual which will contain both general and specific information relevant to both the property and surrounding area. In our Orlando homes, attention should be given to the trash and parking requirements of the resort's Homeowners Association you are staying in as failure to observe the rules can result in a substantial fine imposed by the resorts. 
UNUSED DAYS. Please note that: no refunds will be given for late arrivals, early departures or unused days of your accommodation package. Under no circumstances can the security deposit be refunded on the day of departure.
PPF. All bookings in Orlando are subject to a Property Protection Fee which will be indicated at the time of booking. This covers minor accidental damage and is not a replacement for the security deposit policy.
CHARGE BACKS. Notwithstanding your statutory consumer rights, no charge backs will be levied against any properly due payments made in settlement of the agreed rental made with a credit/debit card transaction as deposit, balance or full payment before, during and after the departure date. Should you choose to instruct your credit/debit card to charge back any properly due payment, then we reserve the right to immediately cancel your booking and seek legal action against you to recover all outstanding payments together with any new additional legal and banking costs incurred.
PARTIES/EVENTS. Our vacation homes are provided for general vacation use only. Parties and special events may only be permitted by us through prior arrangement. We (or the local management agent) reserve the right to ask guests to leave the premises without refund in the event of misuse of the property.
Pool Heat (an optional extra) must be chosen to make use of a vacation home's Spa as a "Hot Tub". In the unlikely event of any pool heat failure, we will credit the lost the pool heat charge pro-rata at the daily rate. If pool heat was provided free by the owner, no refund or compensation will be applicable. Further, you accept that due to colder weather, the pool heater may not have sufficient power to heat the volume of water to your satisfaction but because you are paying for the energy used to heat the pool, refunds will not be possible. Further, you accept that if you wish to have pool heat then, unless the pool is already fully heated, it may take one or two days to reach the optimum temperature.
REPORTING ISSUES. We will use our best endeavours to resolve any issues with the villa as long as they are reported immediately. Exclusive Private Villas will not be responsible for issues that have not been reported as soon as the issue arises.  
POOL SERVICE. Whilst we endeavour to keep private pools in immaculate condition by servicing the pool twice per week, occasionally parts break which may render the pool unusable for several days. We will endeavour to fix the pool as quickly as possible but cannot guarantee any pool usage during your stay.
DEBRIS IN POOLS.As pool services are on fixed days, twice per week you accept that there may well be leaves and debris which have fallen into the pool between services. You accept that it is your responsibility to remove these on arrival at the property using the pool net provided. In the absence of a pool net, please call the maintenance staff on the number provided in the home.
PROPERTY ISSUES. From time to time, properties are upgraded, amenities are exchanged and house inventory (including parasols, games machines, appliances, Grills/BBQ's, TV's, Home Theatre equipment and kitchenware) are removed/changed. Whilst we provide the property description and photos in good faith, we accept no liability if anything has changed within the property rendering our description and photographs inaccurate or out of date. You acknowledge that a lack of operation of any property/items/inventory/amenities and appliances does not constitute a breach of this contract. You further agree that it is at the managements sole discretion whether any items are repaired during your stay which are unavailable or damaged/misfunctioning/broken within the boundaries of the property (including outside).
CLEANING FEES. Cleaning fees are applicable to all bookings regardless of length of stay.
RESORT MEMBERSHIP. Properties may or may not have access to resort amenities by holding a resort membership. If the resort fee is not compulsory, please ask at the time of booking whether the property you are staying in has membership and costs involved to use it. Resort Membership is not guaranteed as owners (under rare circumstances) have the option of cancelling their membership with the resort without our knowledge and in this case, if you have purchased use of the membership then this will be reimbursed.
ACCESS. You agree that making a deposit to us or digitally (or manually) signing the booking forms, indicates acceptance of these terms and conditions and that you will not be given access to the property until the deposit and the booking forms are received.
DISTURBANCE. We have no way of pre-determining third party building works or disturbance of any kind around your rental home and you accept that we are not liable for any disruption to your holiday due to disruption in any way. You agree to assume the risk for any third party disturbance to your stay.
COVID-19 and other illnesses. You accept that by making this booking, you assume all risks related to COVID-19 and any other illnesses.
DAMAGE. Notwithstanding any liabilities mentioned in these terms, you agree that during your stay, save for general wear and tear, you assume full liability for any damages or costs (including trash, parking and other resort fines) that arise. Damaged property will be replaced with a new "like-for-like" replacement. You agree to grant the ground agent absolute discretion when calculating chargeable fees in relation to your stay and to pay these to us within 2 days of notification if these have not already been covered by your security deposit. You acknowledge that Exclusive Private Villas Limited have absolutely no part in any decision making with regards to damages and their resolution and are simply acting as an intermediary between you and the agent (or owner). You further acknowledge that tampering with the pool alarm in any form is both illegal (in Florida State) and against these terms and conditions and will result in a fine. Any balance returned from your damage deposit will incur admin fees and banking charges. You acknowledge that damage resolution can often take several weeks to obtain quotes, work orders and decisions. You further agree to not lower the air conditioning to the point where it freezes the system which is also considered as damage as outlined in this clause.
FRAUD. We have a zero tolerance for fraudulent attempts to access our properties. You accept that you and your guests will be subject to background security screening prior to receiving the arrival access information to the property. You agree to cooperate fully with these checks which will involve providing photographic ID, proof of address and other provisions. Following background checks, you agree to grant us absolute discretion to cancel the booking immediately if we are not satisfied with these checks. Please note, we will automatically contact Florida State Police if we discover any fraudulent attempt to access our properties.
CANCELLATION BY US. Cancellation by Exclusive Private Villas Ltd (the company): In the event of the rental property being no longer available through unforeseen damage, or circumstances beyond the company's control (i.e The property is sold), we reserve the right to offer alternative accommodation (same price range), failing that we will offer alternative dates or a full refund if no other (same price range and number of bedrooms) property is available.
CANCELLATION BY YOU. Cancellations (which include situations where a client is unable to check-in because of government imposed travel limitations or any situation where there is a force majeure) must be received in writing and are subject to the following penalties: – 9 weeks or more prior to arrival – loss of deposit
– Within 9 weeks of arrival – no refund. If the Rental period is during any part of a holiday period (For example, Christmas, Thanksgiving, Passover, Easter etc) then the refund is 50% of all funds paid at the time of the cancellation. The definition of "Holiday period" is at the absolute discretion of Exclusive Private Villas.  
MANDATORY TRAVEL INSURANCE. Renters must purchase suitable travel insurance which cover medical issues, travel issues (e.g cancellation and delays of flights) and any issues that are brought about by a force majeure. Exclusive Private Villas will not be responsible for any situation where we are unable to fulfil any part of our contract due to a force majeure.
LIABILITY. Exclusive Private Villas Ltd cannot accept liability whatsoever for any injury sustained by any guest or visitor to the house, grounds or swimming pool, or for any loss or damage caused to any possessions brought onto the rental property. Without any restrictions, Exclusive Private Villas Ltd shall not be liable for any loss or damage arising in connection with the guest's stay in the property caused by matters beyond reasonable control, including acts of God, surrounding construction work, excessive disturbance of neighbouring properties, failure of utility supplies such as water, electricity, gas or air conditioning. Although, we will make every effort to respond and minimize any disruption caused during the rental period.
VIOLATIONS/FINES. There are some resort fines which you need to be aware of which are explained in the home manual. It is your responsibility to read the manual provided in the home which will detail any local fines including trash violations and vehicle violations. It is imperative to not leave trash cans out in the street (unless it is collection day) and to put them away in the area provided. Some resorts have strict vehicle regulations regarding parking and size of vehicle.