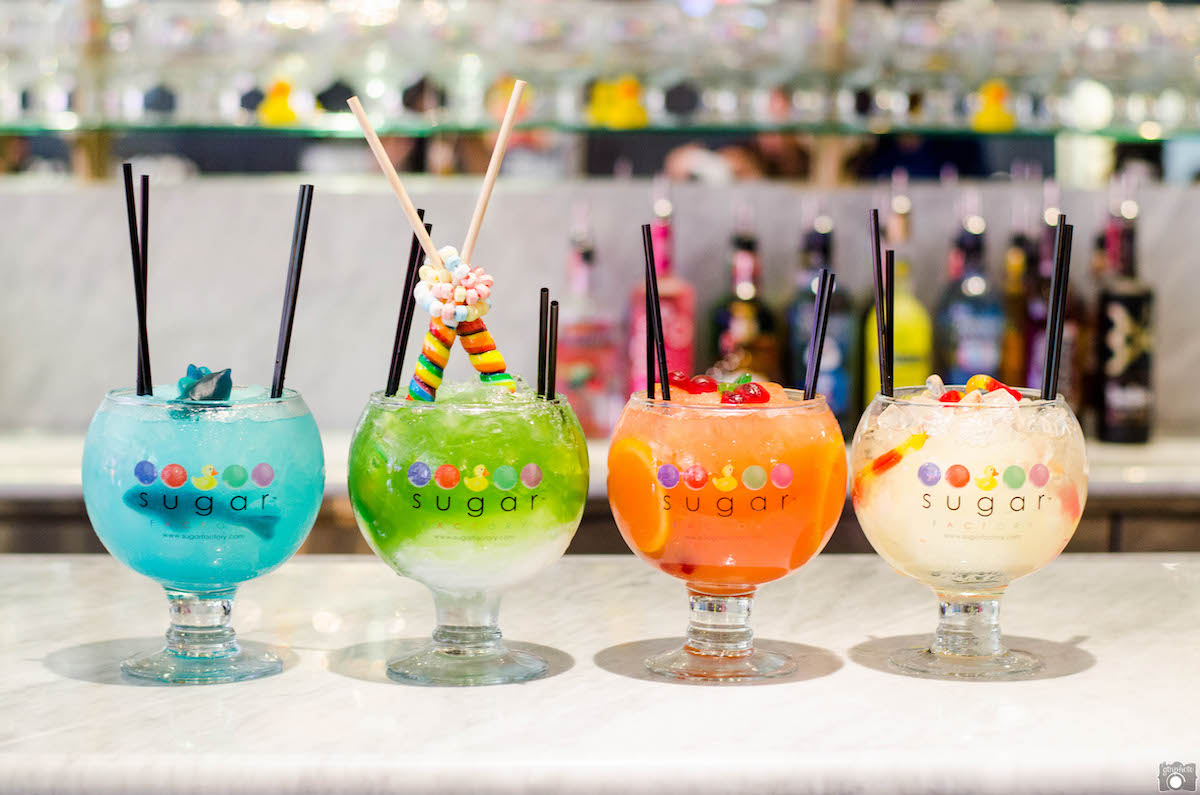 Sugar Factory Orlando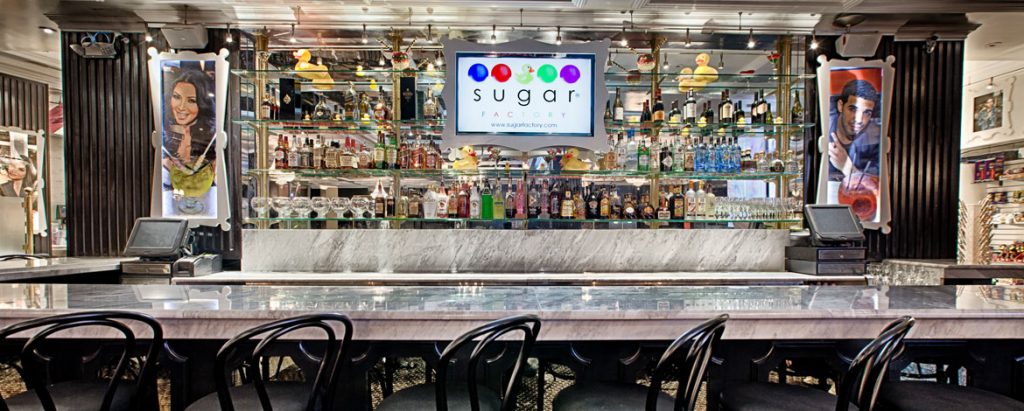 Do you want to celebrate in a colorful, rock n' roll-themed and way-above-cool venue? Then plan to do it at Sugar Factory Orlando. A 2-level, time warp of candies and confections is waiting for you here! There's an open kitchen, lively bar area and grand dining space. Consequently, the whole place is buzzing with lights, music and good vibes. The prices are not that sweet — but the food certainly is.
What to expect…
This is a chef driven restaurant, combining delicious sweets with world-renowned mixology! The result is creating an atmosphere you have to see to believe. It's known as the ultimate sugar indulgent experience! Sugar Factory Orlando prides itself on being the fanciest place on earth. Its eclectic menu features items like desserts hand spun into cotton candy and served in s'mores dishes. Pancakes that are cooked right in front of you. And drinks crafted by some of the world's best mixologists. Together with its live DJ and dancing area, your visit to sugar factory will never be forgotten.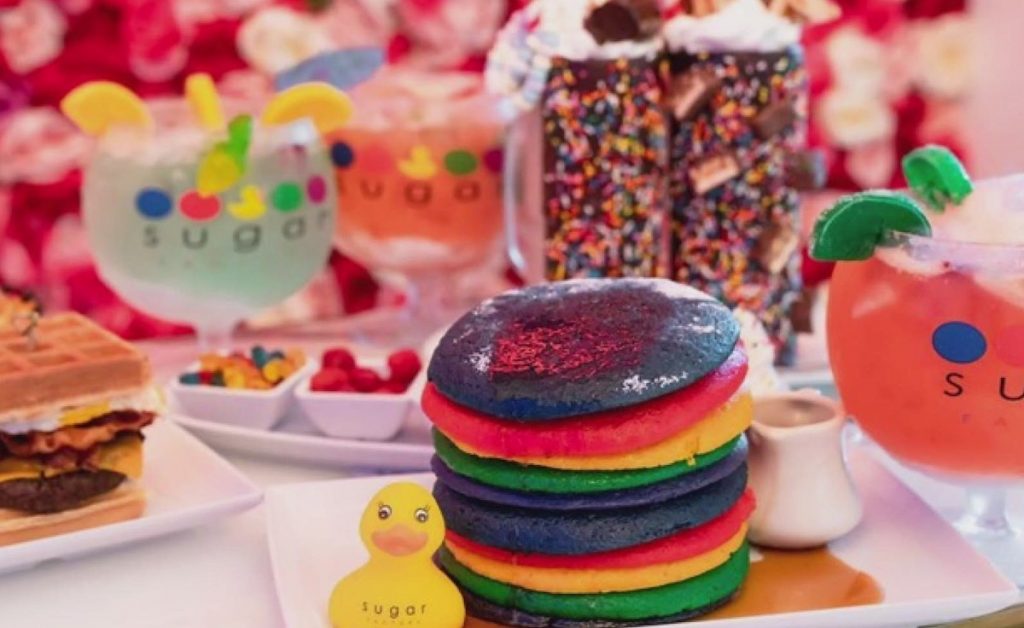 The sugar factory is a restaurant, candy store and nightclub all in one. It was established as a candy store in 2002 by founders Clint Holmes and Simon Jacobson. The intention was building upon the city's reputation for hospitality and entertainment. Since then the company has grown to include several globally recognized brands. You may well of heard of a few. Think Swanky Saber, 230 fifth, Sugar Factory, Camp Hollywood and Sugar Factory American Brasserie. They host themed parties, weddings and corporate events, as well as provide catering services for special occasions.
The restaurant is not far from your Orlando Vacation Rental but you will need transport – a rental car is best. The journey from the main Orlando Villa resorts is just a short trip along the I4 in the direction of Orlando.
This article is brought to you by ExclusivePrivateVillas.com, specialist in Reunion Resort Rentals and Encore Resort Orlando.