Booking a luxury villa is one of the most convenient ways to visit Disneyworld in Orlando Florida. There are so many different and diverse resorts in the Orlando area. These micro communities are normally gated and some have a security presence. Staying in a villa is very convenient and gives you a sense of freedom and safety. Once in your villa, you will have access to private amenities such as tennis courts, waterparks and pools. Some of the communities have golf courses and dining options which means you don't even need to venture out every day. One of the resorts, Reunion is a very popular choice with guests. The Reunion Resort Villas are generally accepted as some of the most prestigious in the world.
Resort Pools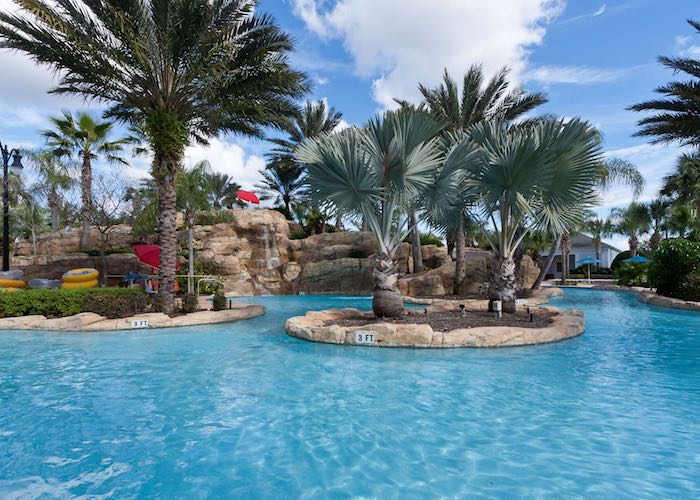 Almost all Reunion Resort Villas come with their own pools and many have spas built in. Pool heat is an option when staying at Reunion and costs around $50 per day for some of the larger pools. Another option is to visit one of the on-site public pools such as the one on the eleventh floor of Reunion Grande (right next to the restaurant – "Eleven"). A very popular pool is the Seven Eagles which is located close to the homes. At Seven Eagles, younger folk can stay in the safety of shallow water, whilst keen swimmers can take advantage of the long main pool. Seven Eagles also benefits from the Cove Bar and Grill, a great place to grab a snack. Cove Bar also offers a great menu of drinks including alcoholic beverages. All in all, Reunion has 11 pools including the main waterpark.
Shuttle to Disney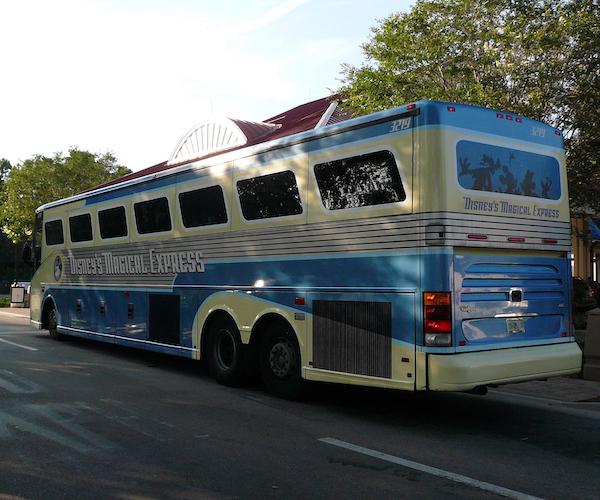 One great way to get back and forth to Disney is via one of the Shuttle buses. This is a great way to relax and enjoy the day, knowing you can have a few drinks and not worry about driving. EPCOT of course is a mecca for evening diners before watching the firework display. There are regular buses travelling from Reunion to all of the parks. The buses always have plenty of room to store strollers/push chairs. Reunion is a very large resort, so shuttle buses can be found throughout the resort.
Golf
Reunion Resort is famous for its three signature golf courses designed by Arnold Palmer, Jack Nicklaus and Tom Watson. There is also a putting practice area and a driving range. Expect to pay around $120 per for an 18 hole game (including buggy). If you are heading out on the course first thing in the morning, then the golf club restaurant is a great venue for breakfast.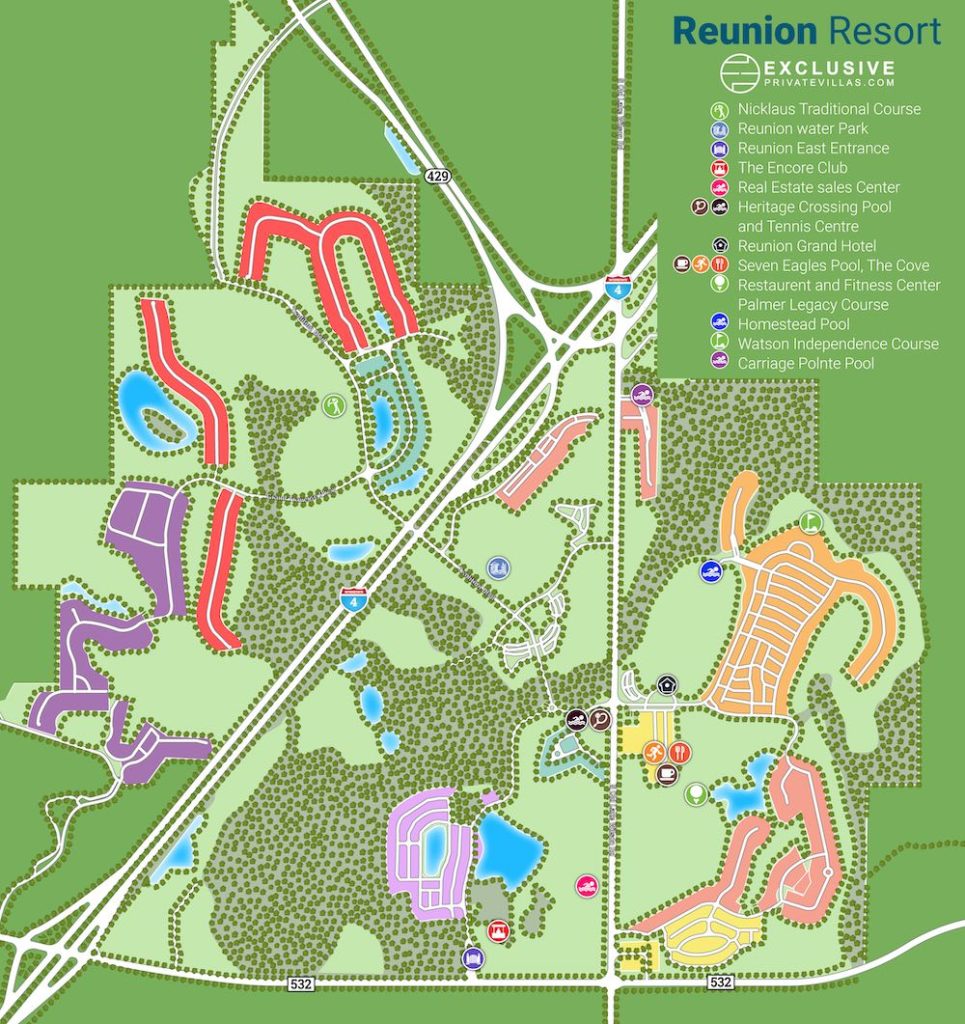 Fitness Centre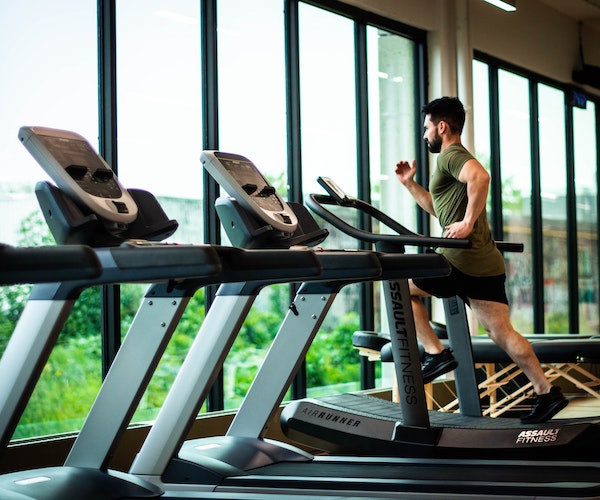 One of the best places to keep up with your fitness regime is the Seven Eagles Fitness Centre located right near the pool. The gym is fully equipped and you can even book fitness classes with some of the training professionals.
Reunion Resort Villas
Reunion Resort Villas are a fabulous option for higher end budgets. The homes tend to be custom built rather than the standard cookie cutter homes you see in most resorts. Many of the homes are themed for that extra twist which is a popular trend for the younger ones.
Villas to Rent in Reunion Resort Orlando