Dining out in the International Drive Restaurants is a real treat. Not only are there are so many to choose from but also so many different cuisines on offer. From Tex Mex, to Steak houses, to Italian food, International Drive has everything you'll want and more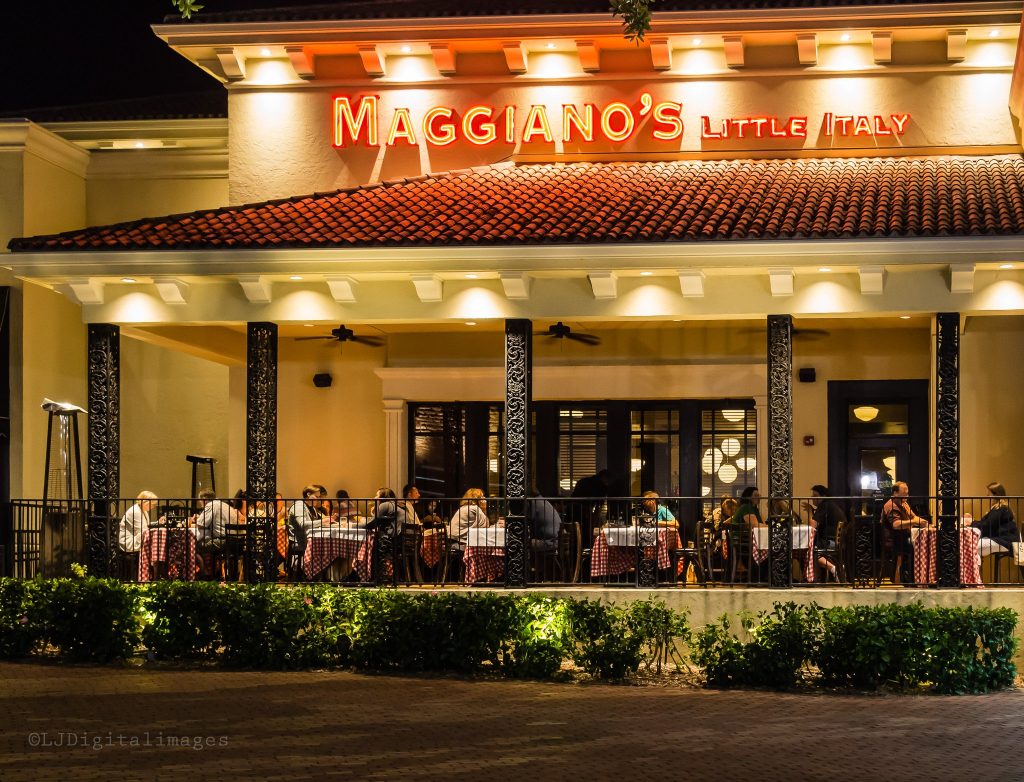 $$ – Italian
Description: Semi-upscale chain for classic Italian fare served family-style in a relaxed, polished space.
Dine-in·Curbside pickup·No delivery
Where to find it: 9101 International Dr · In Pointe Orlando
Maggiano's — what an experience! Food and fun are family-style! Experience the same great service and food that made Maggiano's Little Italy so popular. First and foremost they start with the finest ingredients. For example, they use Riporto tomatoes from Italy, in all their tomato sauces. In addition they only use real imported Gruyère and Cheddar cheeses on their family-style pastas. Secondly, it's the same great service, too. Furthermore, a team of caring people want to make sure your dining experience is memorable too.
Chuy's – International Drive Restaurants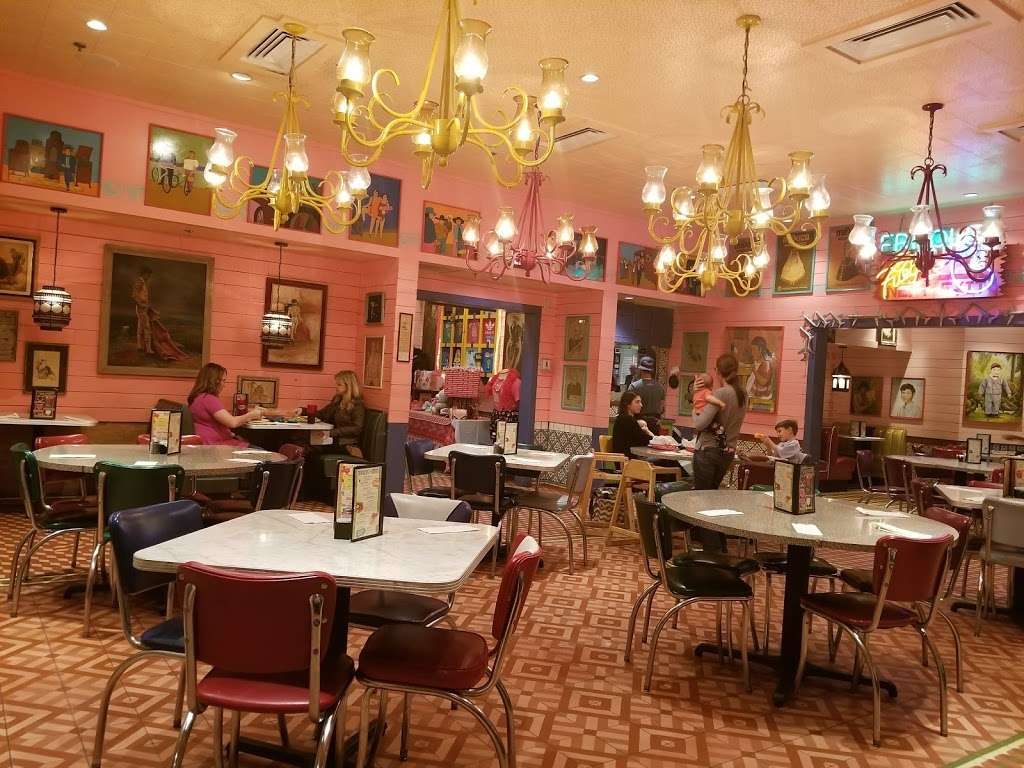 $$ · Tex Mex
Where to find it: 8123 International Dr
Chain serving "big as yo' face" burritos & other Tex-Mex dishes in kitschy, Elvis-heavy settings.
Dine-in·Curbside pickup·Delivery
From the foothills of Austin, Texas comes Chuy's. This is one of our favourite International Drive Restaurants. Their own unique brand of "Muy-Mex" cuisine was conceived when a young Mexican food chef met an old Texan rancher! They got together to talk about cooking over a few cold beers. Since then, their family has grown (just like their restaurant) and they've worked hard to perfect their recipes. As a result, it's some of the most delicious Mexican food you'll ever eat. After all, what is better than great food, colorful margaritas and really crisp chips with spicy salsa?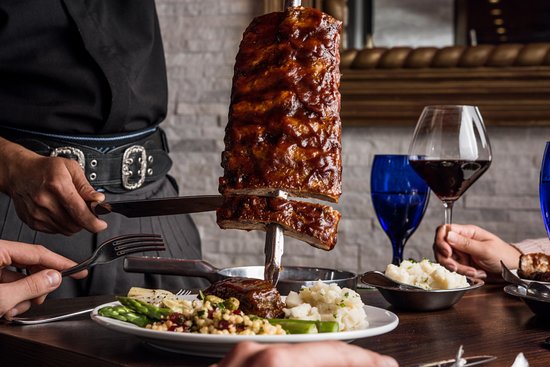 $$$ · Steak
Where to find it: 5259 International Dr f1 · In the Orlando International Premium Outlets
Dine-in·Curbside pickup·Delivery
Looking for a romantic evening out, a nostalgic taste of Brazil, or just good food and live music? Come and visit us at Texas de Brazil. We serve all the eats you'd expect from an authentic Brazilian churrascaria: Mouth-watering cuts of meat served straight off the skewer. Our meats include sirloin steak, chicken with rice, seasoned sausage, and toasted garlic cloves. What's more, we're not just about meat! For example, our salad bar has over 20 Brazilian ingredients to choose from! Try yucca root, oranges, bananas, farofa (steamed manioc meal), black beans and much more. Out of all the International Drive Restaurants steak houses, this one's right up there as one of the best.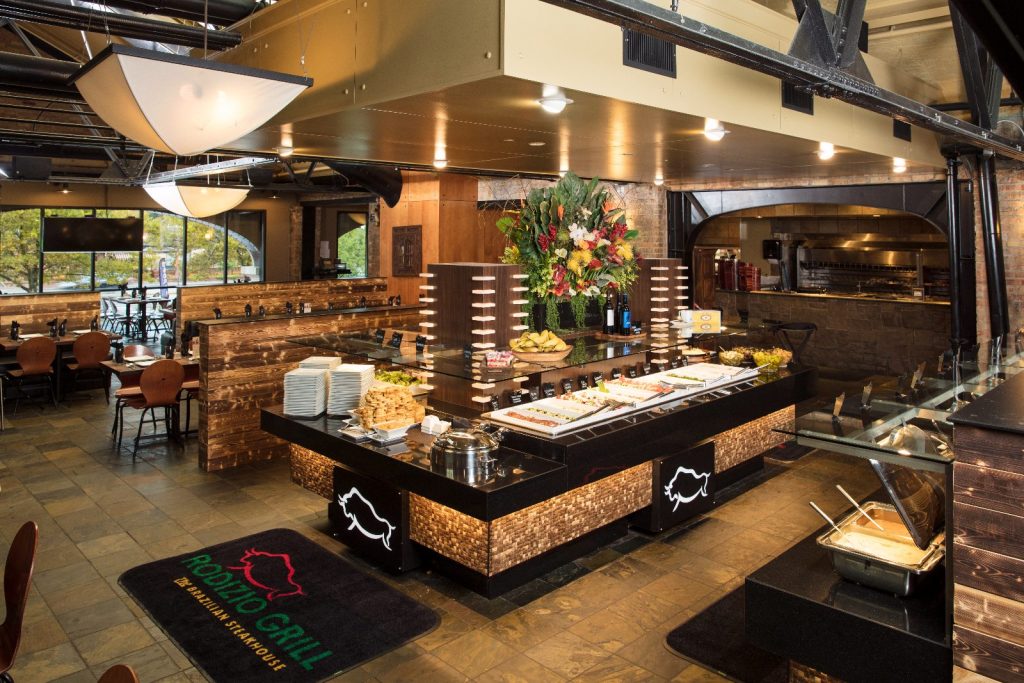 $$$ · Brazilian
Where to find it: 9101 International Dr #1220 · In Pointe Orlando
Dine-in
Rodizio Grill Brazilian Steakhouse presents an exciting array of food options with a fresh, exciting atmosphere. Each item is served individually. Rodizio means "All-You-Can-Eat" or "Everything-You-Ask-For". Our meats include Prime and Top Sirloin and Filet Mignon. Our selection of chicken includes Garlic Chicken and Grilled Chicken Skewers with our signature sauce. Enjoy a variety of seafood items including Shrimp Skewers, King Salmon and Scallops wrapped in bacon. Our buffet also includes salads, soups, pastas and an assortment of delectable desserts.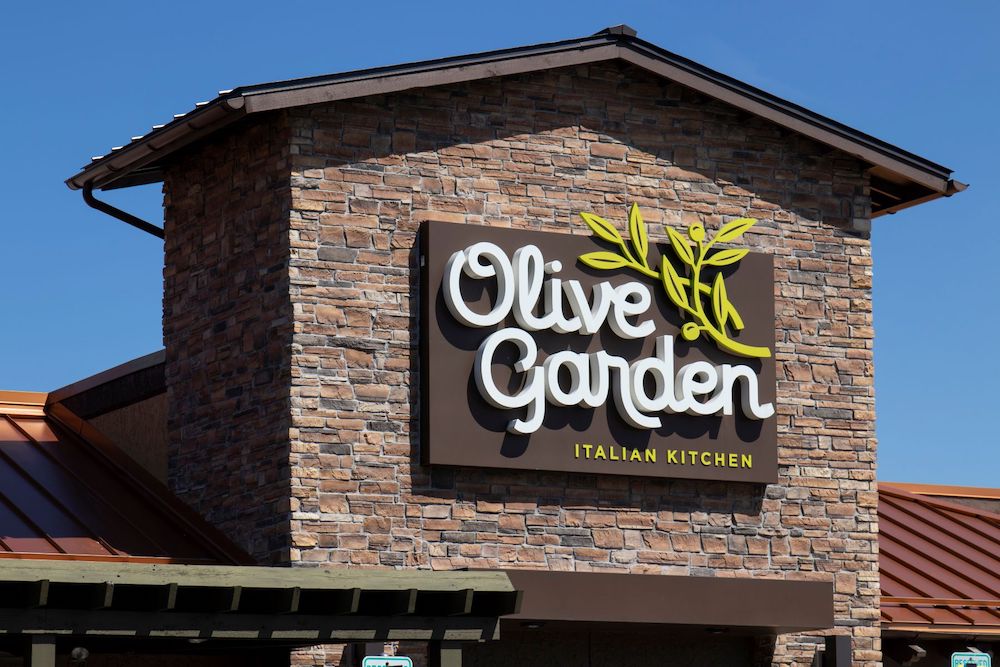 $$ · Italian
Where to find it: 8984 International Dr
Lively, family-friendly chain featuring Italian standards such as pastas & salads.
Dine-in·Curbside pickup·No-contact delivery
Olive Garden has been bringing our signature Italian style to your neighborhood since 1982. We are committed to giving our guests a truly authentic Italian dining experience too. Find your nearest Olive Garden restaurant online.
As part of the Olive Garden family, we're proud to serve great Italian food at a great value. That's because our focus is on 'made from scratch' recipes. Every one of our 800 plus restaurants is owned and operated by people who take pride in giving you authentic Italian hospitality. Bon appetite!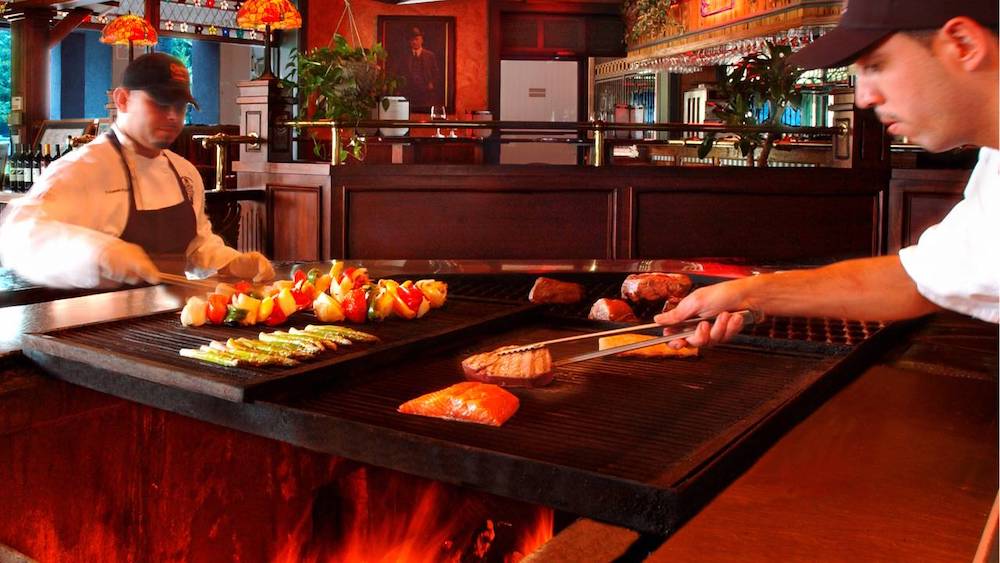 $$$$ · Steak
Where to find it: 8255 International Dr #100
Dine-in·Curbside pickup·No delivery
Charley's Steak House is a modern steakhouse that focuses on a relaxing ambiance and exceptional service. Their quality meats and seafood are therefore impeccable. As well as this, there's an extensive wine list. You'll also find a special menu featuring the finest USDA Prime beef, dry-aged and hand-cut! This restaurant will certainly provide you with an unforgettable night out.
Charley's Steak House has been proudly serving satisfied patrons for over 30 years! It's all down to their USDA Choice aged steak, fresh seafood and prime aged beef. The atmosphere is homey with a worn-in, comfortable feel. Steak never tasted so good! We rate this as one of the most enjoyable of the International Drive Restaurants.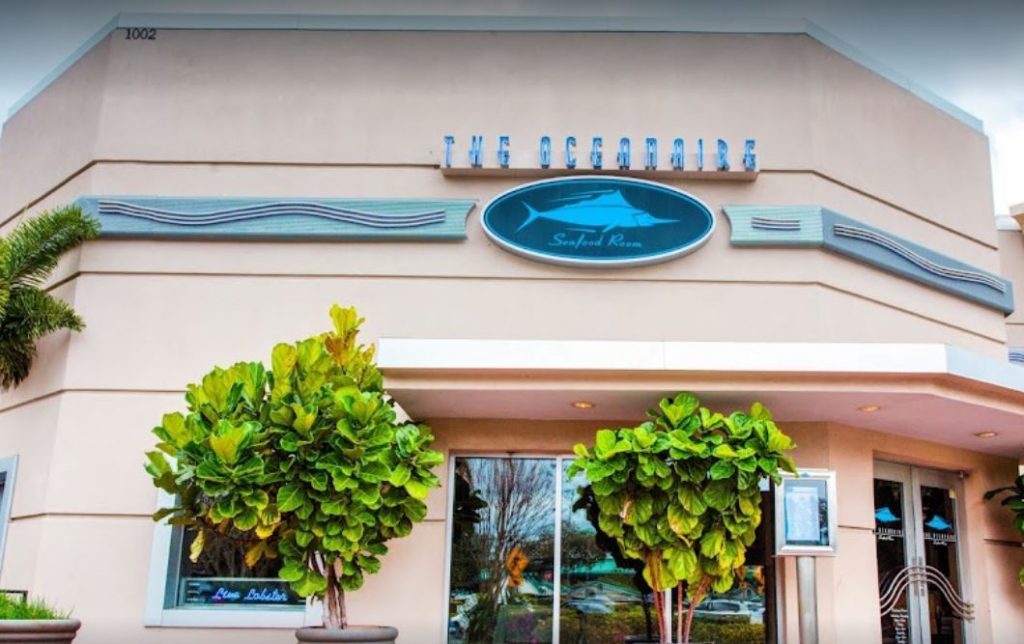 $$$$ · Fine dining
Where to find it: 9101 International Dr Suite 1002 · In Pointe Orlando
High-end chain offering seafood, steaks and a deep wine list. All in a sophisticated but lively environment.
Dine-in·Curbside pickup·Delivery
The Oceanaire Seafood Room is the freshest seafood restaurant in Orlando. In addition, it's conveniently located on the corner of International Drive and Sand Lake Road. This sensory-pleasing location serves up prime cuts of beef and a wide variety of succulent seafood. You'll find creative takes on familiar dishes as well as everything in between. What's more, it's all set in a casual fine dining atmosphere. 
Since opening in 1983, the Oceanaire Seafood Room has been guided by one mission. That's to provide guests with the finest seafood experience possible. Likewise, they are also passionate about using natural ingredients which are seasonally available. Consequently, their menu transports their guests to the pristine waters of New England. They take great pride in working closely with local fishermen, families and purveyors for them to all be part of their story.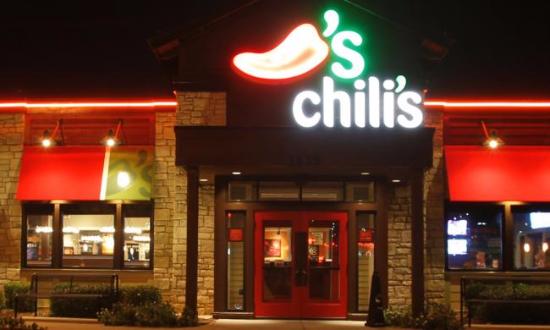 $$ · Tex Mex
Where to find it: 7021 International Dr
Family-friendly chain serving classic Tex-Mex & American fare in a Southwestern-style setting.
Dine-in·Curbside pickup·Delivery
Authentic Southwest favorites, burgers, hand-crafted margaritas and more await you at Chili's. As well as a menu bursting with flavor, there's also something delicious for every palate. Chili's offers great lunch and dinner specials along with regular menu favorites. There's also sports fan favorites like the Big Mouth Burger, Triple Dipper appetizer, ribs and their mouth-watering honey-chipotle chicken wings.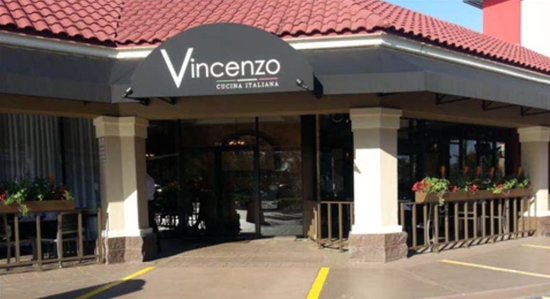 $$ · Italian
Where to find it: 8255 International Dr #112
Elevated Italian fare served in an airy, contemporary space with a wall of wine & a lively bar.
Dine-in·Curbside pickup·No-contact delivery
Vincenzo Cucina Italiana restaurant is a true Italian eatery serving traditional dishes that cater to all ages. This restaurant has an in-house chef who can whip up something delicious and filling whenever you want. Vincenzo Cucina Italiana has a beautiful atmosphere great for any occasion. It's great for meeting friends for drinks or for a nice romantic dinner.
Vincenzo Cucina Italiana was established by two brothers, Frank and Pasquale. They named the restaurant after their late father, a well respected manufacturer of ice cream. The brothers learned from their father the art of cooking Italian dishes. Vincenzo features the freshest ingredients to ensure that patrons can taste the difference in their favorite Italian dishes. As a result they have been successfully serving traditional Italian food since 1960!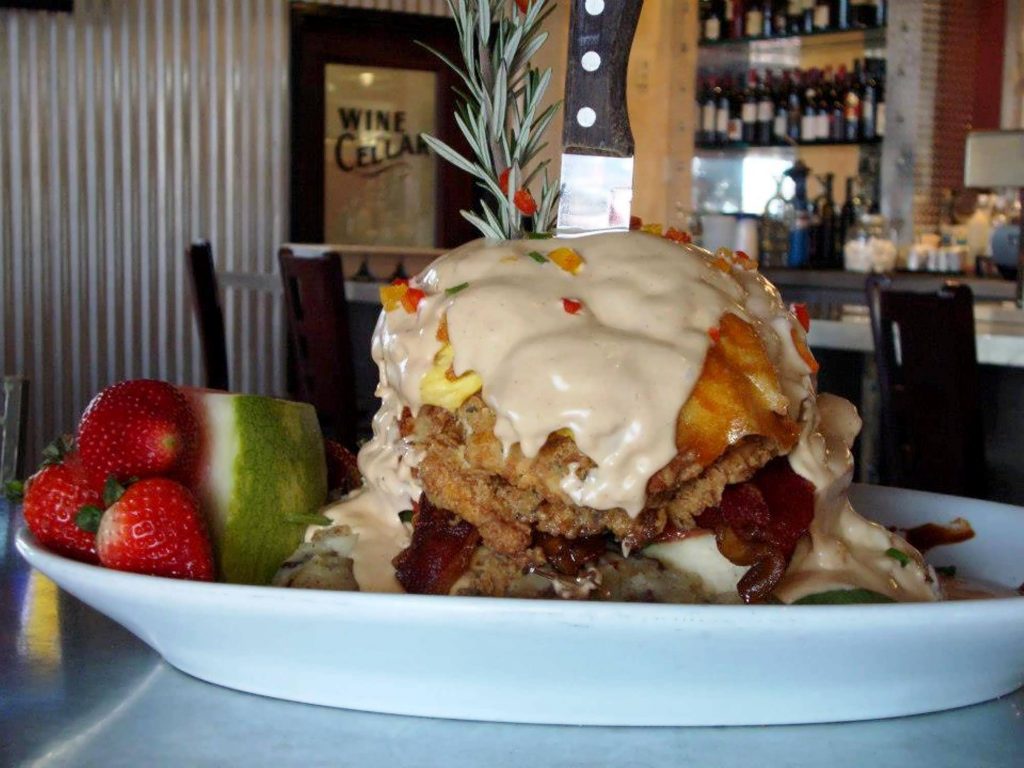 $$ · New American
Where to find it: 5350 International Dr
Hip chain serving creative, market-fresh American brunch & dinner fare, Also famous for their signature Bloody Marys.
Dine-in·Takeaway·No-contact delivery
At Hash House A Go Go Orlando, they serve up farm-fresh food in a fun environment! It's something they've been doing for years. Diners can enjoy the "Full House" Breakfast. It includes 3 eggs cooked in any style, 4 pieces of home fries and 3 pieces of bacon or sausage. In addition, you'll get 4 pancakes, as well as your choice of toast or biscuit! Or why not try the "Big Dog" breakfast poutine with hash browns topped Philly Cheesesteaks! Dinner options also include vegetable burritos filled with fried onions or beef and gravy.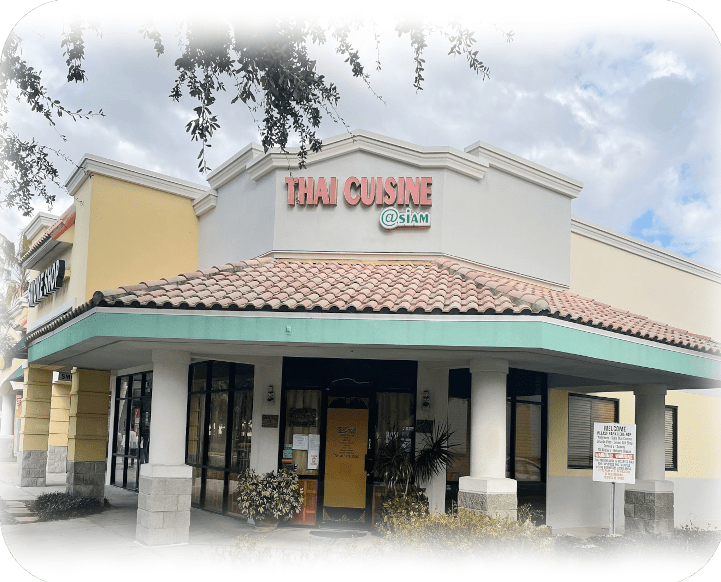 4.3(515) · ££ · Thai
Where to find it: 8957 International Dr
Contemporary Thai Cuisine serving curries, stir-fries & noodle dishes.
Dine-in·Takeaway·No-contact delivery
Conveniently located in the International Drive area of Orlando and close to Sea World, Universal Studios, and Walt Disney World.
At Siam Thai Cuisine Orlando they offer an expansive menu of Thai dishes. From appetizers, soups, salads and entrees to desserts! Furthermore, all will delight your palate with authentic Thai flavors. They can also accommodate large parties. Do let them know if you need special arrangements, for example, for something specific or for large group seating.
The Juicy Crab One of our favourite International Drive Restaurants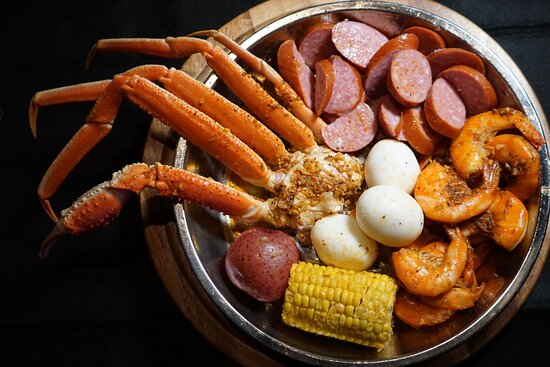 $$ · Seafood
Where to find it: 7308 International Dr
Dine-in·Curbside pickup·No-contact delivery
The Juicy Crab Orlando is a seafood restaurant known for its tasty entrees and relaxing ambiance. Their dinner menu is filled with an assortment of options. For example, you'll find succulent crabs, as well as fish and shrimp dishes. Each crab dish is served in a hot skillet therefore keeping the crustaceans warm throughout your flavor-packed meal. 
Vito's Chop House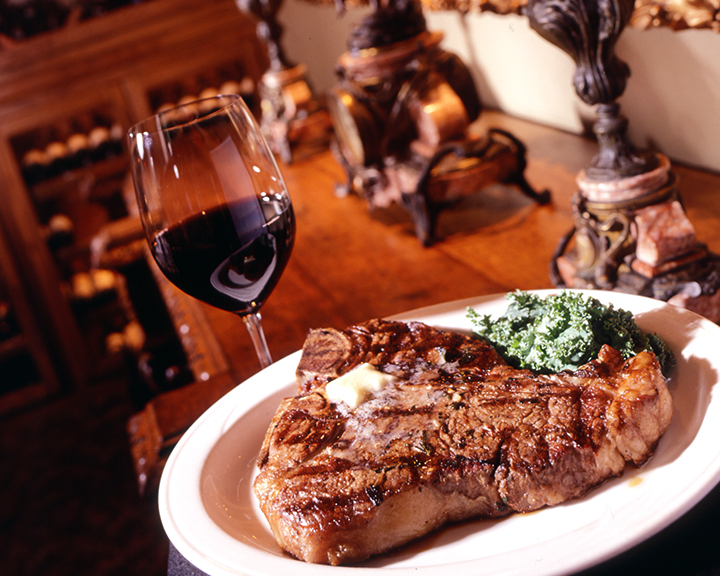 $$$$ · Steak
Where to find it: 8633 International Dr
Dine-in·Curbside pickup
Vito's Chop House is a restaurant that serves the finest steaks with an old-fashioned, yet cozy atmosphere. Though it has been run by three generations, you don't have to worry about things, for example, like prices and an outdated menu. Instead, Vito's Chop House boasts a stellar reputation for its quality food and great service. The familiar ambiance will cause you to feel right at home! Therefore, you can just sit back and enjoy the relaxed vibe and classic tastes.
Joe's Crab Shack – International Drive Restaurants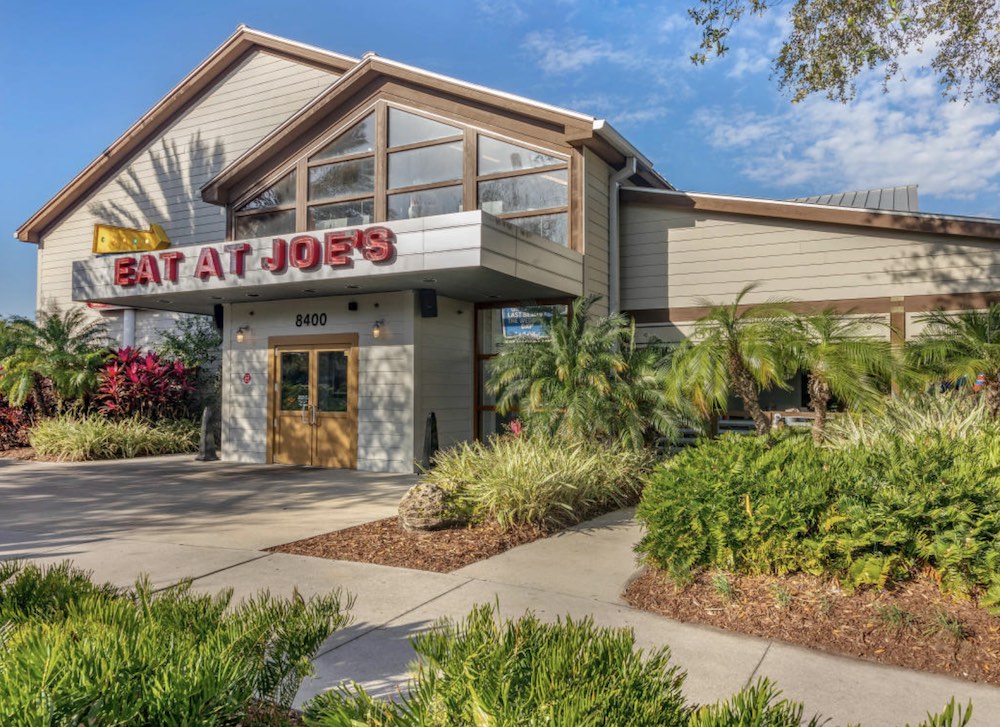 $$ · Seafood
Where to find it: 8400 International Dr
Informal seafood chain serving crab buckets & stuffed shrimp, plus American comfort dishes.
Dine-in·Curbside pickup·Delivery
If you love seafood and a casual dining experience, Joe's Crab Shack is the place for you. From decadent appetizers and fresh salads to steaming bowls of award-winning gumbo. Joe's menu has got something for everyone. Take on the biggest fish of them all — the Jumbo Shrimp. Indulge your craving for crab whenever you like with one of our many crab favorites. Relax in an authentic atmosphere with a tropical drink, or rock out to some great music! No matter what you order, your server will be happy to tell you more about Joe's Crab Shack..
Fogo de Chão Brazilian Steakhouse – International Drive Restaurants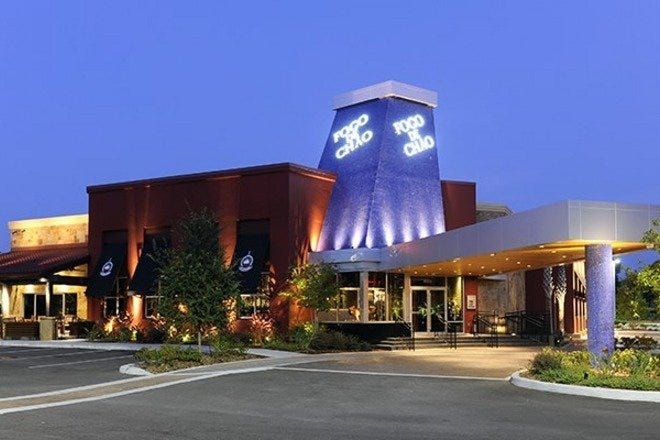 $$$ · Brazilian
Where to find it: 8282 International Dr
Upscale Brazilian chain for all-you-can-eat meat carved tableside plus an extensive salad bar.
Dine-in·Curbside pickup·No-contact delivery
Fogo de Chão Brazilian Steakhouse is the ultimate gathering place for authentic, premium Brazilian grilling. You'll find a festive blend of fire and flavor which enlivens the senses. The lively sounds and sights of our live musicians and servers add to the excitement. Live-fire cooking at its finest. Sizzling platters of beef, pork, poultry and seafood carved tableside are accompanied by an extensive variety of rodízio-style Skewers. All prepared in an open kitchen. There's also a wide array of traditional sides that include delicious grilled pineapple. In addition to this, there is a full menu of salads, sandwiches, Ribs and Southern favorites. All will pair perfectly with any meal from our carving tables or signature Banquet Tray.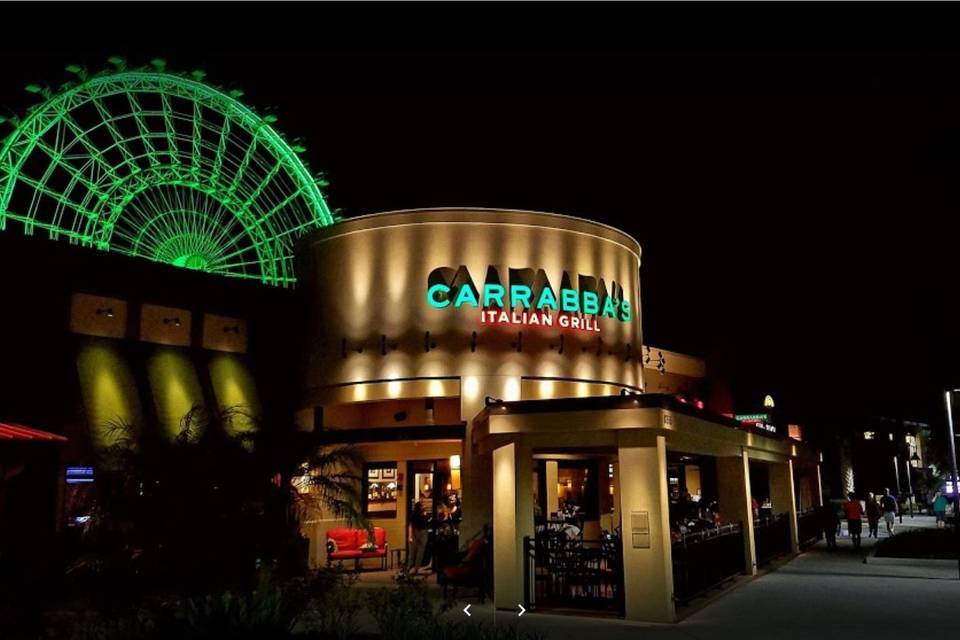 $$ · Italian
Where to find it: 8355 International Dr · In ICON Park
Chain eatery & bar serving a diverse menu of classic Italian fare in a family-friendly setting.
Dine-in·Curbside pickup·No-contact delivery
It's Italian, it's fresh and it's fun. At Carrabba's Italian Grill Orlando you'll discover homemade pastas, brick oven pizza and fresh fish. There's also a great selection of wine. Carrabba's is the perfect place for family dining or a romantic date. What's more, our courteous staff will make your meal one to remember!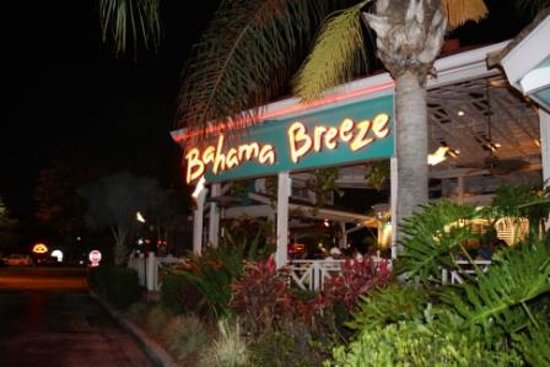 $$ · Caribbean
Where to find it: 8849 International Dr
Laid-back chain eatery featuring Caribbean entrees & tropical cocktails amid beachy decor.
Dine-in·Curbside pickup·No delivery
Let the island breeze take you away. Bahama Breeze Orlando is located just 10 minutes from Disney. It's a fun and energetic and serves up Caribbean-Cajun cuisine with a splash of South Pacific flair. Kick things off with a tropical cocktail from our swim-up bar. Then chow down on cuisine ranging from jerk chicken to seafood gumbo. The party really heats up when the sun goes down! Visit our live entertainment stage for island nightlife. Furthermore, hit the dance floor for an unforgettable evening!
The International Drives Restaurants Guide has been brought to you by ExclusivePrivateVillas.com – Specialists in Orlando Vacation Homes