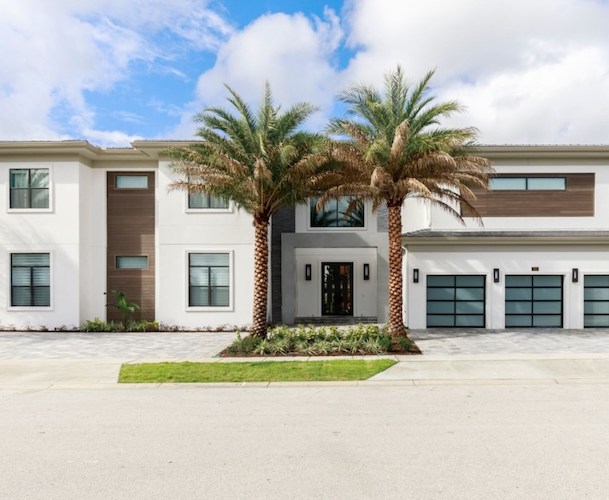 The Reunion Resort in Orlando is a popular choice for luxury vacation villa rental when visiting the area. There is a wide range of properties available to rent that will fit the size of your party and the features you might fancy in a holiday home. Villa Spotlight: E312 is relatively new to the portfolio. It's a stunning large 'vacay' home that oozes opulence. In addition, it's packed with all the mod-cons one could need. We thought it was time to shine the spotlight on this gorgeous home so you know what you could experience if you choose to book this villa.
Twelve Bedrooms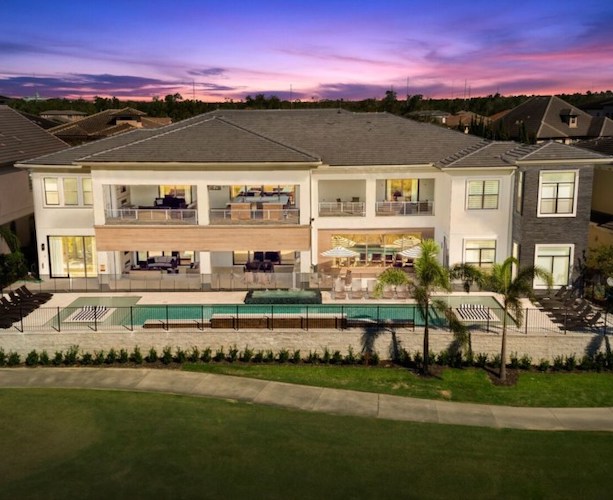 This is the perfect villa for the larger family group or friends holidaying together. It's perfectly set up to cater for the needs of both children and adults. There are several king-size bedrooms as well as three awesome themed rooms. These are great for younger people, or maybe even the young at heart.
There are 14 bathrooms servicing the 12 bedrooms so you will never have to queue for the facilities. In addition, there won't be any fights over the shower in the morning! The villa has been well designed to cater for up to 28 guests. You'll find that there is so much space, and with a television in every room, the chance to get away from each other is just a closed-door away.
Of course, if you are feeling more sociable, there is a range of communal areas too. There's a gym, movie theatre, pool with outdoor space and bars and seating areas. You really will be spoilt for choice.
The Themed Rooms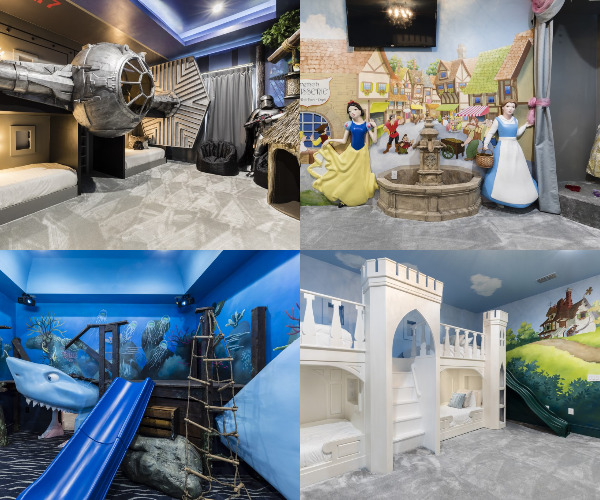 If you have young royalty in tow, they are going to love the princess room. It features a single quad bed set up with two up and two down in a castle fronted design. Perfect for sharing, there is even a slide to get you out of bed! Very useful to get you down to the waffles faster in the morning.
Sci-Fi lovers will adore the Star Wars-themed room which includes a quad bunk bed with a fighter plane front. There is a life-size storm trooper standing guard and a straw hut for the perfect secret meeting! Especially for plotting about how to win the battle for the universe. Finally, the Nemo room is a kind of play area between the two themed bedrooms. You'll find rope ladders, a slide and a shipwreck to play in.
All of the bedrooms have televisions so if you need a break you can set them up with the Disney Channel and grab some time out.
Grown-Up Spaces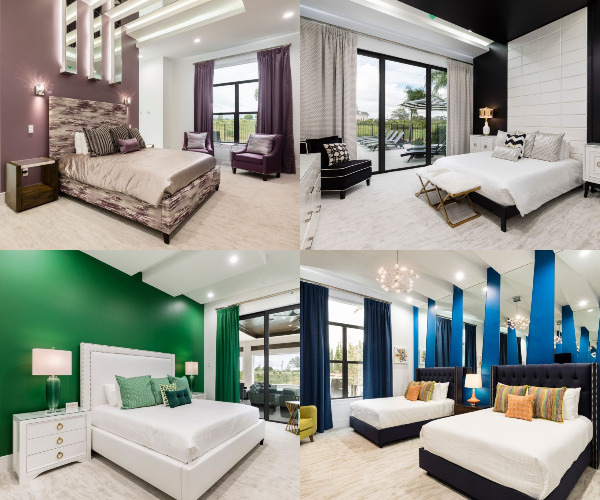 All of the adult bedrooms feature designer decor and are all quite different. You'll discover added luxuries such as an armchair and sofa. Some rooms face the rear of the villa with views over the pool. Others are at the front of the house with a view to the street. Some of the rear-facing rooms have patio doors to the pool and upstairs terrace area for that bit of added opulence.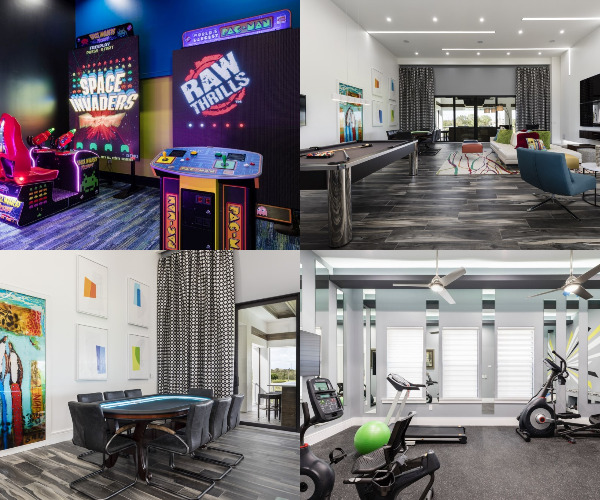 The villa also has a range of bar areas, where you can congregate to watch sports or play in the well-stocked games room. In the games room, you will also find the only 4k TV video wall in the whole of the Reunion Resort.
If you hope to maintain your fitness routines while on holiday you can head to the gym. There is an excellent range of equipment and is certainly perfect for a temporary set up.
In the main living area, there is a wealth of space for relaxing and entertaining. If you want to cook while you are away the kitchen is well stocked and comes with an oversized fridge/freeze. In addition, it boasts two ovens, two microwaves and two dishwashers. There's formal seating at the table for 20, and a kitchen breakfast bar for eight which means everyone can eat together should the need arise. There is a good size television in the lounge area and plenty of sofa space for chilling out.
Tweens and Teens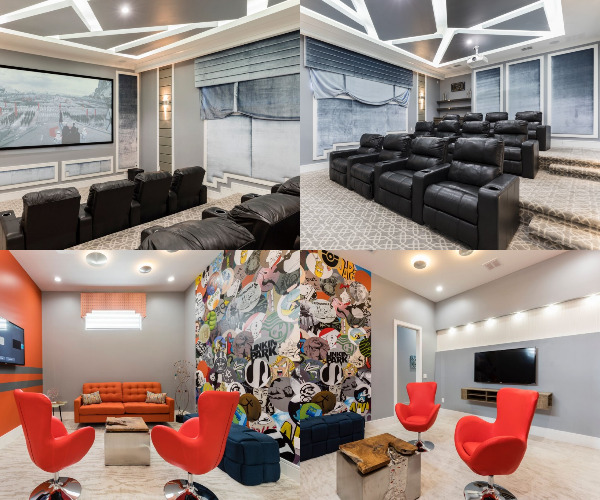 For those who fall between the youngsters and adults, life can often seem totally unfair, many tweens and teens really do not relish a family holiday, but they may change their tune when they see what is on offer for them. For starters how about the cinema which features a 4K home theatre with three-tiered seating and twelve leather recliners, or the chance to play in the arcade (without leaving the villa) and a breakout room which has both a PS4 and an Xbox One with a selection of great games, and another flat-screen television. Maybe the holiday won't be so bad after all with all of that on offer and parents can enjoy a moan free vacation with happy teenagers!
Outside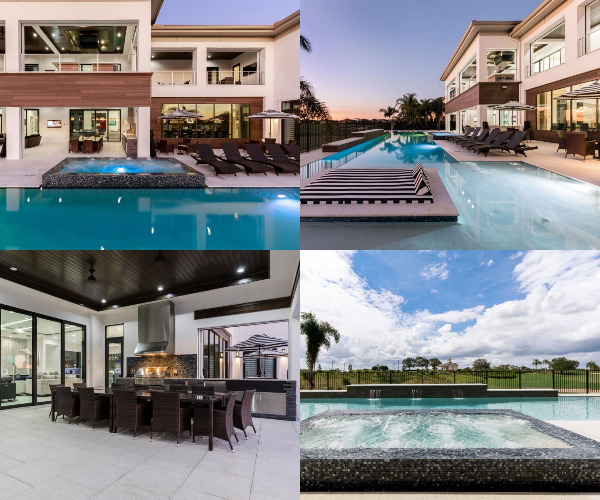 Of course, the teens can also take advantage of the outside space, and what a space it is. The pool which is sheltered by privacy fencing is well designed with plenty of space for all. There are numerous loungers around the outside and a couple of floating sunbeds in the pool itself. For younger swimmers, there are shallow areas where water wings will help keep them safer still. There is a spa for relaxing, and you are overlooked by the sports bar and the upstairs terraces. There is plenty of parking at the front of the property for those renting cars, and the front of the property is well manicured and looks like something from a movie set.
The Resort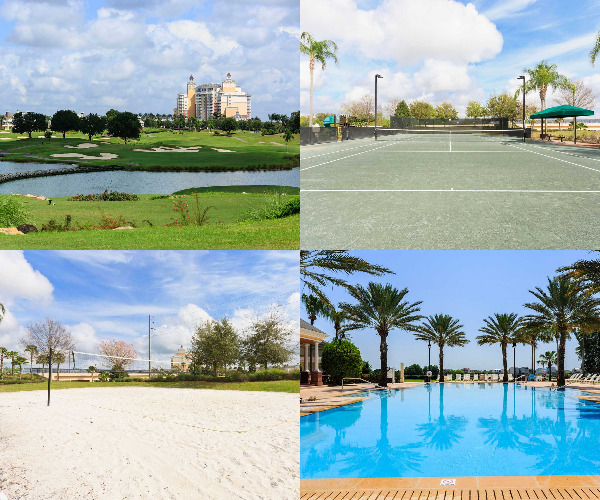 When you are staying at the villa, you are able to access the facilities offered by the Reunion Resort, and there is a good range of essential shopping available if you are planning to cook or want to grab a bottle of wine for the evening. There are sports and recreation facilities on-site, and there is a regular bus service to take you to the main parks with Disney being a 10-minute drive away. So, if you are looking for a large rental villa in the Orlando area that has everything you could possibly need, this could well offer the most opulent base for a holiday of a lifetime.
You can check out all our available villas at Reunion Resort here.