Heading to Orlando is certainly a holiday of a lifetime choice for those with children, and while all the famous attractions are great for all age groups, it really helps to get the most out of them. You can do this by doing your homework to see what is on offer for children of the ages you are taking. Orlando with toddlers in tow might sound like it could be challenging, but the good news is there are so many venues geared up just for these little people that you will probably struggle to fit everything in. So, here are some of the major attractions and what is on offer in Orlando for toddlers when you visit to get you started.
Disney World Resort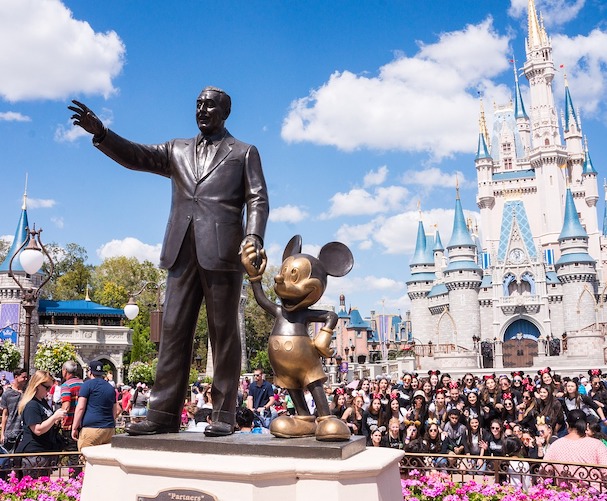 It is likely that Disney will be top of your list, and rightly so, this is the land of magic where dreams come true. All of your child's favourite Disney characters are bought to life in bright and friendly costumed lookalikes. If you have a particular love, you can book a meet and greet, and these are happening all day right across the park. Head to one of the cafe's and teashops, and you can book yourself a breakfast, lunch or even high tea in the company of Minnie, Cinderella, Woody and more. Then head off into the Magic Kingdom for some rides gear especially towards the little ones. Ride on Dumbo and his flying elephant ride or become a Prince or Princess and take a trip on Aladdin's Magic Carpet cruising over the world below. Of course, few parents can forget the tinny soundtrack that accompanies the ever popular 'It's a Small World' ride which is a gentle boat float through all the continents of the world. You can see Boo, Scully and Mike at the Monster, Inc show or go under the sea with the Little Mermaid. There is loads to do, so take advantage of queue busting and book things in advance
Toy Story Land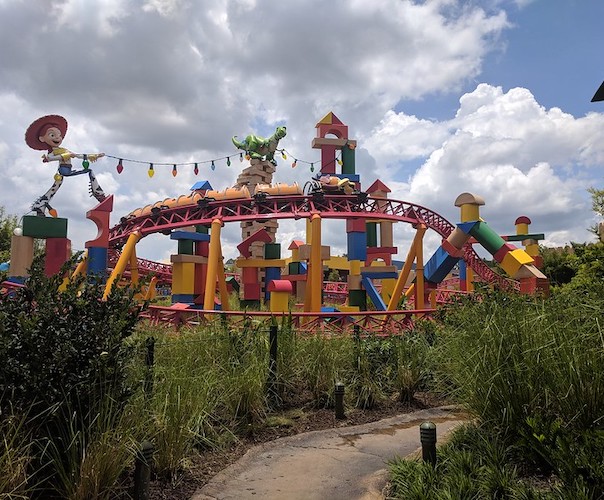 Over at Disney's Hollywood Studios, you will find a whole load more familiar friends waiting to play. Toy Story Land is a recent addition, and this awesome park turns you all into the characters from the film, making you really tiny in a world of giant furniture so you can get a toy's eye view of life. Head out into Andy's back garden and explore, just mind out for the pesky puppy and the neighbour's naughty kitty. There are more toddler-friendly rides and attractions here too with Alien Swirling Saucers, Lightning McQueen Racing Academy and Disney Junior Dance Party. They are almost guaranteed to be asleep by the time you get back to your villa leaving you free for some much-needed adult conversation, a glass of wine and a spot of takeaway if you don't fancy cooking.
Universal Orlando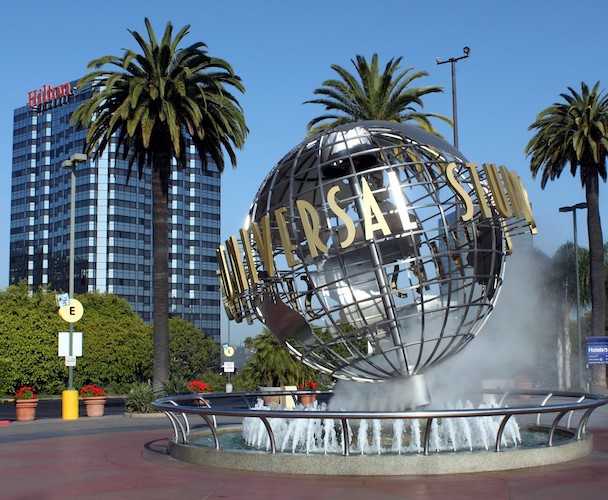 Another major theme park that has thought of everything for all age groups of visitors. Head to Universal Studios to meet everyone's favourite big purple dinosaur. He loves you; he loves everyone! Barney's Backyard has loads of things to do including a splash pad area, a treehouse and a train, who wouldn't want that in their back garden! You can also play with the giant wind chimes and play on the interactive steppingstones. Headache relief might come in handy for parents, but the little ones will love it. Head to Fievel's Playland and visit Curious George as ht goes to town, both of which are totally geared up for pre-schoolers. If it is rhyming you love and a strange Cat in the (rather tall) Hat then you will want to plan a visit to Seuss Landing, and we have to admit this one is as much for the big people as it is for the kids, after all, who isn't a Dr Seuss fan at heart. Meet the Grinch or the Cat in the Hat for a daily story time where there is plenty of photo opportunities too.
Sea Life Orlando Aquarium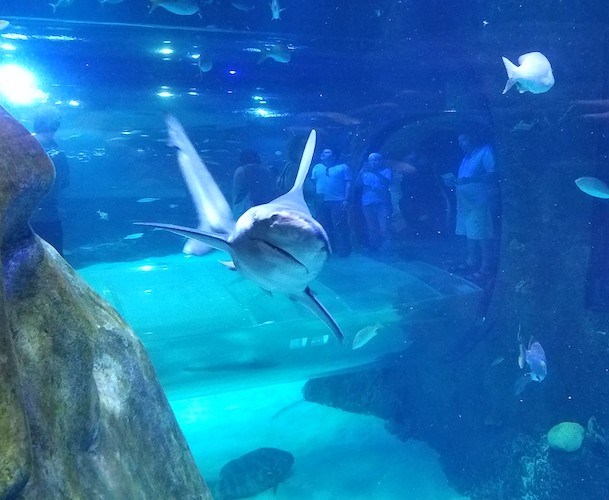 This is not based at the main SeaWorld site but instead is one of the many features on offer at Icon Park which is a great day (or two) out away from the bustle and noise of the more significant parks. We have chosen this one for toddlers because it is smaller and they have the best 360-degree tunnel, which is totally mesmerising for young and old alike. You can still see many wonderful aquatic animals from jellyfish to seahorse, stingrays to sharks and you could find they just want to sit in the tunnel for hours to watch what is happening in the surrounding waters, so bring a coffee and enjoy the break. On Toddler Tuesday which starts at 9.30 am you can also meet and handle sea creatures, hear stories and sing songs designed to educate preschool ages on the beautiful things that live in the oceans of the world.
Legoland Florida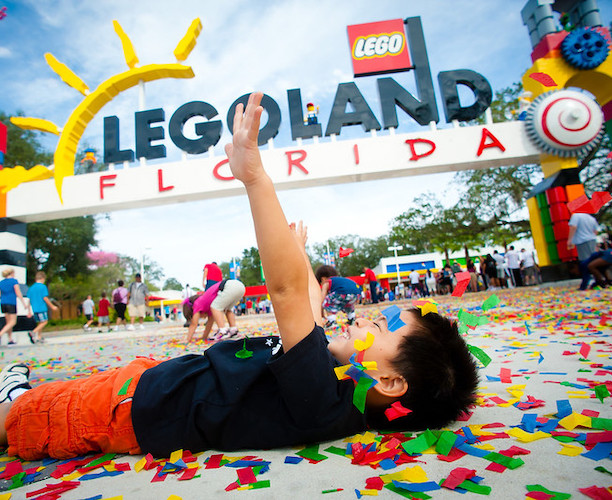 The biggest Legoland there is, and unsurprisingly they are right on the pulse when it comes to catering for toddlers too. DUPLO is a firm favourite with this age group so they will love DUPLO® Valley where you can play on the DUPLO tractor, or take a ride on the DUPLO train, and when it is playtime head to the DUPLO Tot Spot which is packed full of play equipment for those under the age of two. There is a playhouse, slide and if the weather is too hot or raining, you can head indoors to the DUPLO Farm. The fun just never stops, and once you have done all that they can head to the Splash & Play water park before heading home for a well-earned nap, and that includes the adults too!
Crayola Experience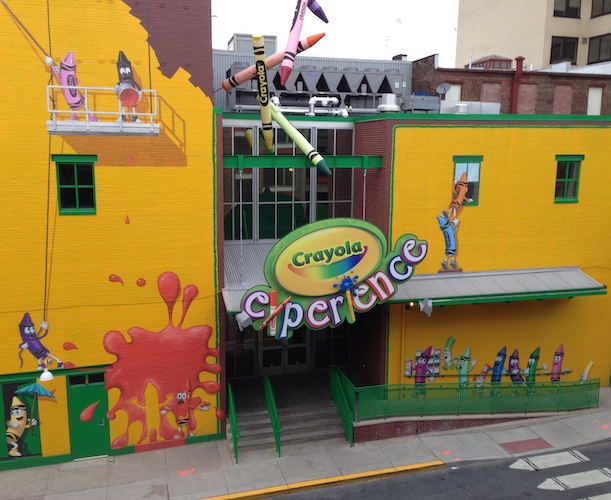 Have you ever wondered how crayons are made? The Crayola Experience, which is located at the Florida Mall, has all the answers and is a great indoor half-day type experience, that may even allow the adults to get in a little retail therapy afterwards. You can make your own unique crayon, be the star of a colouring page and more, and if that isn't enough, the Mall has other toddler activities on offer so be sure to explore.