Our 5 Best Extreme Luxury Villas!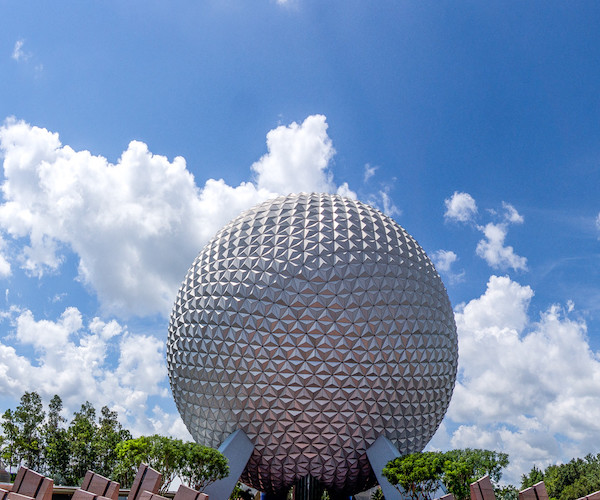 If you are headed to Orlando and want the best in accommodation, then why not consider a luxury villa. Our home from home settings gives you the ultimate in freedom! This certainly doesn't come when the whole family is squeezed into a single hotel room. You'll discover a fully managed house with your own private pool. There's plenty of cooking space and the chance to unwind and kick back. Every member of the party will be able to have their own space. The villas are suitable for multiple families and groups. Why not get your extended relatives or grab your best friends and have a look at our 5 best extreme luxury villas.
1. 12 Bedroom Encore Home with Home Theater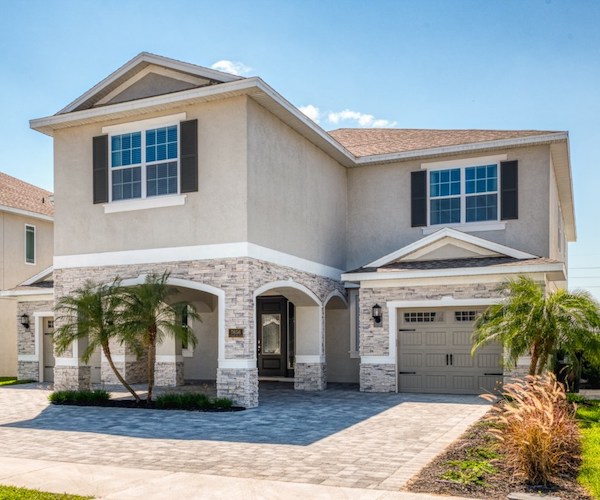 This lavish villa certainly has the wow factor! With 12 bedrooms it's more than suitable for larger groups. Located in the Encore Resort this villa is just a ten-minute drive from Disney World. It's just the perfect base for your Orland stay. At the back you will find a private pool, complete with spa. This can be heated if you prefer, making this perfect for spending the evening lazing and barbecuing. It's certainly a nice adult escape when you have spent the day all Disney'd out.
There is also a huge screen television set up, so if you fancy a movie night you are all set! Take advantage of the massive seating arrangement with sofas and cinema-style recliners all ready for you to relax in. In terms of facilities, you have a foosball table, video games, a fully equipped kitchen and much more. Click here to view more photos.
2. 4 Bedroom Encore Resort Pool Villa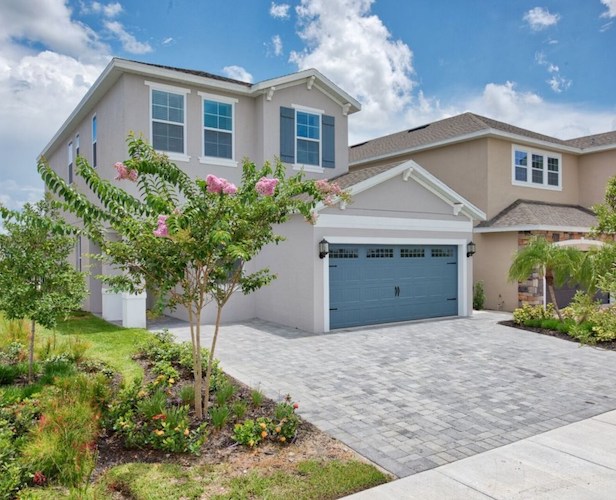 If your party is smaller, up to 10 guests can comfortably share this four-bedroom luxury villa. You'll also find a pool and handy garage if you are hiring a vehicle for your stay. Furthermore, within the Encore Resort, this villa has so much opulence you will love the time you spend here. Each of the bedrooms has a television. There is an outdoor grill and BBQ area as well as a fully stocked kitchen making catering a dream. The decor is contemporary, and there is plenty of space to spread out and not be in each other's way.
A theme park every day can get very tiring, and this villa makes the perfect base to have a down day. The resort has plenty of entertainment on-site and shopping facilities so you can kick back and chill while the kids play in the swimming pool or play at the pool table. The Encore Resort has a wealth of entertainment options and plenty of shopping and eating factories on site. To view more photos, click here.
3. 9 Bedroom Modern Luxury Villa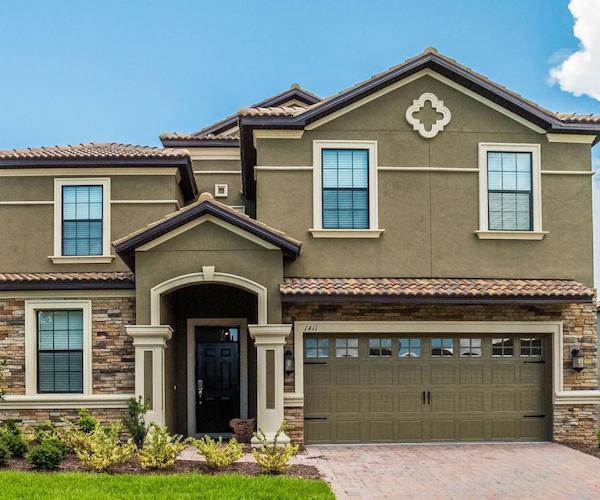 On the Champions Gate resort, you will find this stunning nine-bedroom villa which oozes luxury and opulence. The pool has a glass and steel frame, which give you even more usage should the Florida weather fail to impress. Harry Potter fans will adore the themed bedroom that features platform 9 3/4 and is perfect for aspiring wizards. There is also a Disney themed room which brings the classic Mickey and Minnie vibe to life. With so much on offer, this is total holiday luxury, and of course, the resort also has a whole host of amenities so you will have everything you need within easy reach. Disney World is a short drive away, and the resort has regular shuttles to make your life even more comfortable. The fantastic set up of the villa makes it easy for you to eat in or take a day out of park life and just chill in the comfortable surroundings of your luxury villa. An evening by the pool with a barbecue and glass of bubbly is a great way to unwind from the chaos of the parks. Click here for the rest of the photos.
4. 6 Bedroom Gorgeous Pool Home – Pet-Friendly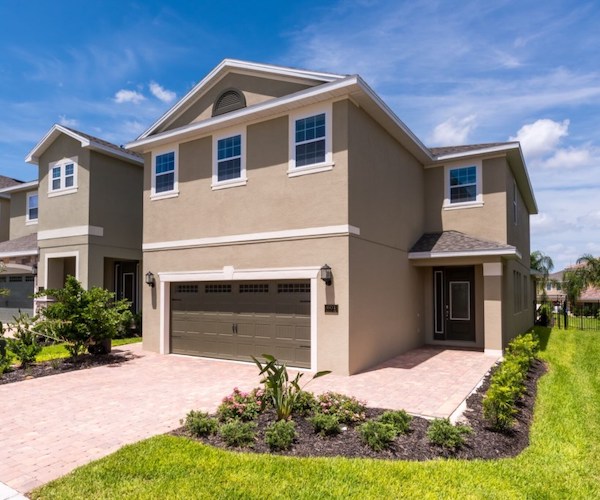 If you are hoping to take your four-legged friends on holiday with you, then you might be interested to learn more about this stunning six-bedroomed house with an outdoor pool. This magical villa also has a range of themed bedrooms which makes the whole holiday even more memorable for your children. One of the rooms designed for younger guests features an iconic Star Wars theme with twin beds, while the other is home to Mickey and Minnie and also has two singles. With room for fido, this is an excellent option for midsize parties, and there is plenty on offer for the grown-ups too. The pool has a small spa in one corner, and the whole garden is gated in for your comfort. Also in the garden is a covered seating area for alfresco dining, while inside you will find a well-equipped games room. There are televisions in every room, so even in larger parties, you will find plenty of space to unwind and chill. Click here to view the rest of the photos.
5. 8 Bedroom Encore Villa with Games Room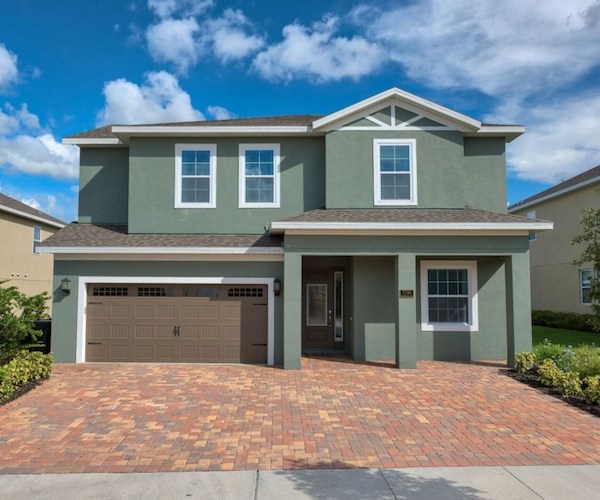 If you have a bigger group and need more space this Encore Resort, the eight-bedroom luxury villa could be a perfect choice. Each of the bedrooms has an accompanying bathroom, and there are some delightful themed bedrooms for younger guests. Join Elsa and Anna in a lovely Frozen bedroom which features modern bunk beds and some stunning mural art or head over to the darker themed Star Wars room again with beds for two. Downstairs there is plenty of living and dining space, and with room for 17, the villa is spacious and airy. If you fancy a movie, the perfectly appointed home theatre has a large projection screen, five leather recliners, two mini leather recliners and three bean bag chairs for children. There is also a well-appointed games room which has an air hockey and ping pong table, basketball shooting game while up in the loft you will find a video arcade game. For the rest of the photos, click here.