If you are planning a trip to Disney World, then be sure to leave time to visit Disney Springs while you are there. Opening in 1975 this is an entertainment complex that offers loads in the way of Disney magic, shopping, and dining in a free to access village located at the edge of Bay Lake. Without a gate entrance fee, it is a great place to visit, and if you are looking for souvenirs of your stay, the best Disney themed shopping arcade in the area, so here are five things you need to check out when you visit Disney Springs.
1. Reach for the Skies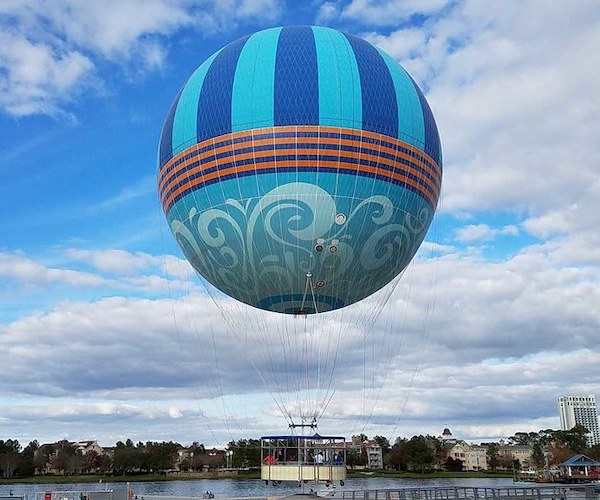 Aerophile is an amazing giant tethered balloon that can accommodate 29 guests and the pilot as it takes to the sky in this eight-minute sightseeing adventure. The aircraft which was commissioned by Disney is a stunning teal, and blue hand-painted helium balloon and visitors stand in the observation basket below. Once airborne, while remaining safely tethered to the ground below, you will have the most amazing views from your position 400 feet above, on a clear day it is possible to see over 10 miles of Orlando stretching out below. You will definitely want to remember your camera, and the trip will cost $20 for passengers over 10-adult and $15 for those aged 3-9. There is no booking system; it is first come first served, and remember they cannot fly if the winds are in excess of 22 miles per hour or if there is a storm. All pushchairs, bags, food, and drink must be left on the ground below. Over 12's may ride alone but an adult must accompany all other children. The Aerophile is located on the West Side.
2. Head to the Coca-Cola Store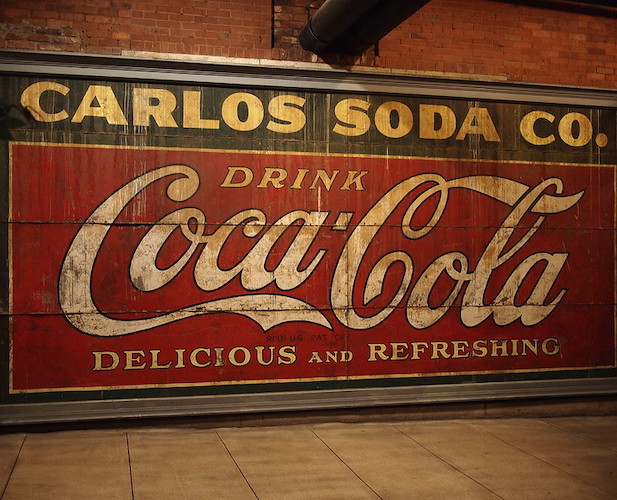 Fans of the fizzy beverage will love this experience. The brand has a three-story building at Disney Springs, and it is packed full of all things Coca-Cola so you can explore the site and get yourself lots of memorabilia. On the third floor, you will find the wonders of the rooftop bar where you can enjoy many different flavors of Coca-Cola delights while taking in the most amazing views of the complex below. The site, which can be found in the town center is wheelchair accessible, and if you are looking for a special reminder of your day, you can head to the second floor for your photo opportunity. Waiting for you, there is none other than the icon white polar bear who will happily pose for a picture. Standing at a statuesque 7 foot tall this lovable fur ball is perfect for a photo, and he will also show you his display of facts about real polar bears as Coca-Cola seeks to raise awareness of these magnificent creatures. Open daily this is suitable for all ages, and free if you have your own camera and do the snapping yourself, if not you can get the in-store photographer to capture the moment and purchase yourself a reminder.
3. Shop, Shop, Shop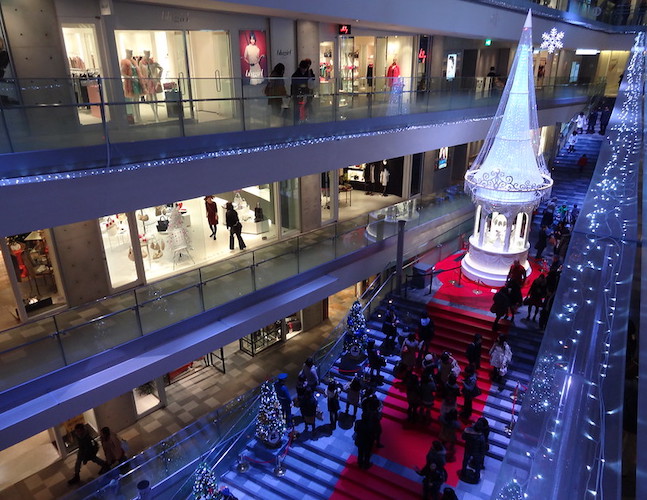 Of course one of the biggest pulls of Disney Springs is the shopping experience, and there is just so much to do. Christmas comes every single day of the year in the Disney Christmas shop, or you can find the best in merchandise at may of their other stores. Whether you are looking for clothes, homewares or toys, you are in the right place. When you need a break, you can take advantage of one of the many foods and drink outlets or book a meal at one of the restaurants if you want something a bit more than fast food to go. There is something for everyone, and it is the perfect place for window shopping and wish lists for the biggest Disney fans.
4. Meet Santa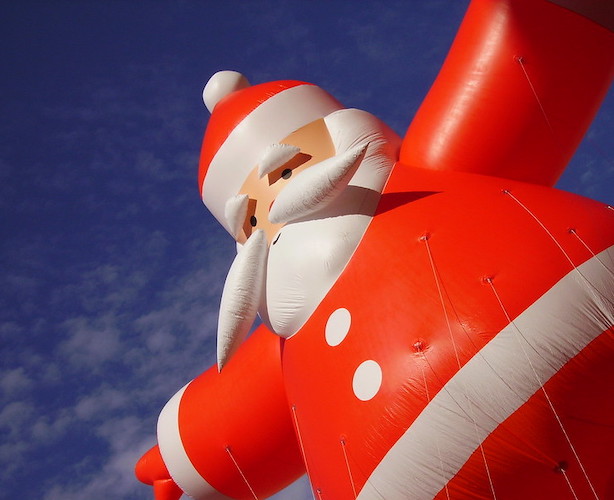 Ok, this one is seasonal, but if you are going to be in Orlando between November 8th and Christmas Eve, then you will undoubtedly want to take your place in the queue for this photo opportunity. Build the Christmas magic and make a memory that can never be replaced with this excellent experience. Located in the Christmas Tree Trail which is open at the same time and suitable for younger kids, just across from Once Upon a Toy, you will find Santa in his seasonal decorated chalet having some serious rest time before the busiest night of his year. When you get there to book in at the podium by handing your mobile number over, and you will be text by one of Santa's helpers when it is your turn to head in and meet the big guy. While you wait, you could sample hot cocoa, or take the little ones through the Christmas Tree Trail which features some really awesome themed trees with the likes of Aladdin, Frozen, Snow White, Mickey and Minnie, Mulan, Star Wars, Peter Pan, Tangled and more. Wheelchair users can access all of the Santa experience.
5. Late Night Shopping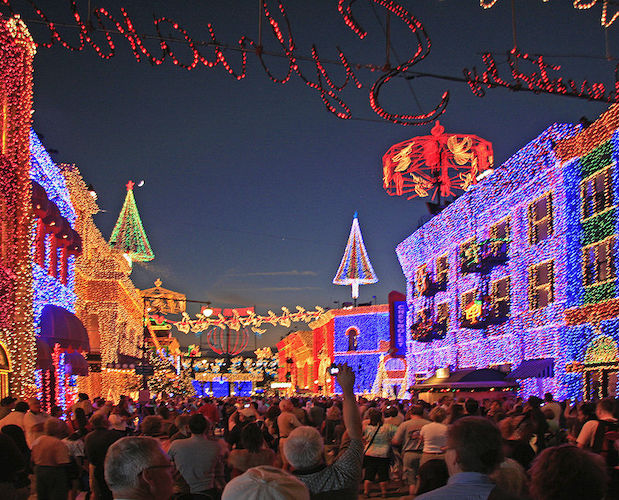 Thursdays through Saturdays are late night shopping days at Disney Spring's, and the site is open from 10 pm to 2 am (as well as the regular daylight hours) to facilitate this magical experience. There are lots of special events to choose from, some are loud and musical, some are quiet and chilled, and all are memorable. So head back for a spot of late-night shopping and soak up the fantastic atmosphere that you simply cannot get anywhere else. You can also catch a movie, grab some dinner and make a real night of it. If that is not enough for you to keep an eye on the website as there is a new and exciting show coming to town. Cirque du Soleil is heading to the Disney Spring's resort. Advance tickets are available to book directly from the circus website for dates starting in March 2020, so if you have seen the performances before or have always wanted to attend a show, this is a great combination to create a once in a lifetime opportunity.
Villa Rentals near Disney