We just rode "Avatar" and it's simply incredible.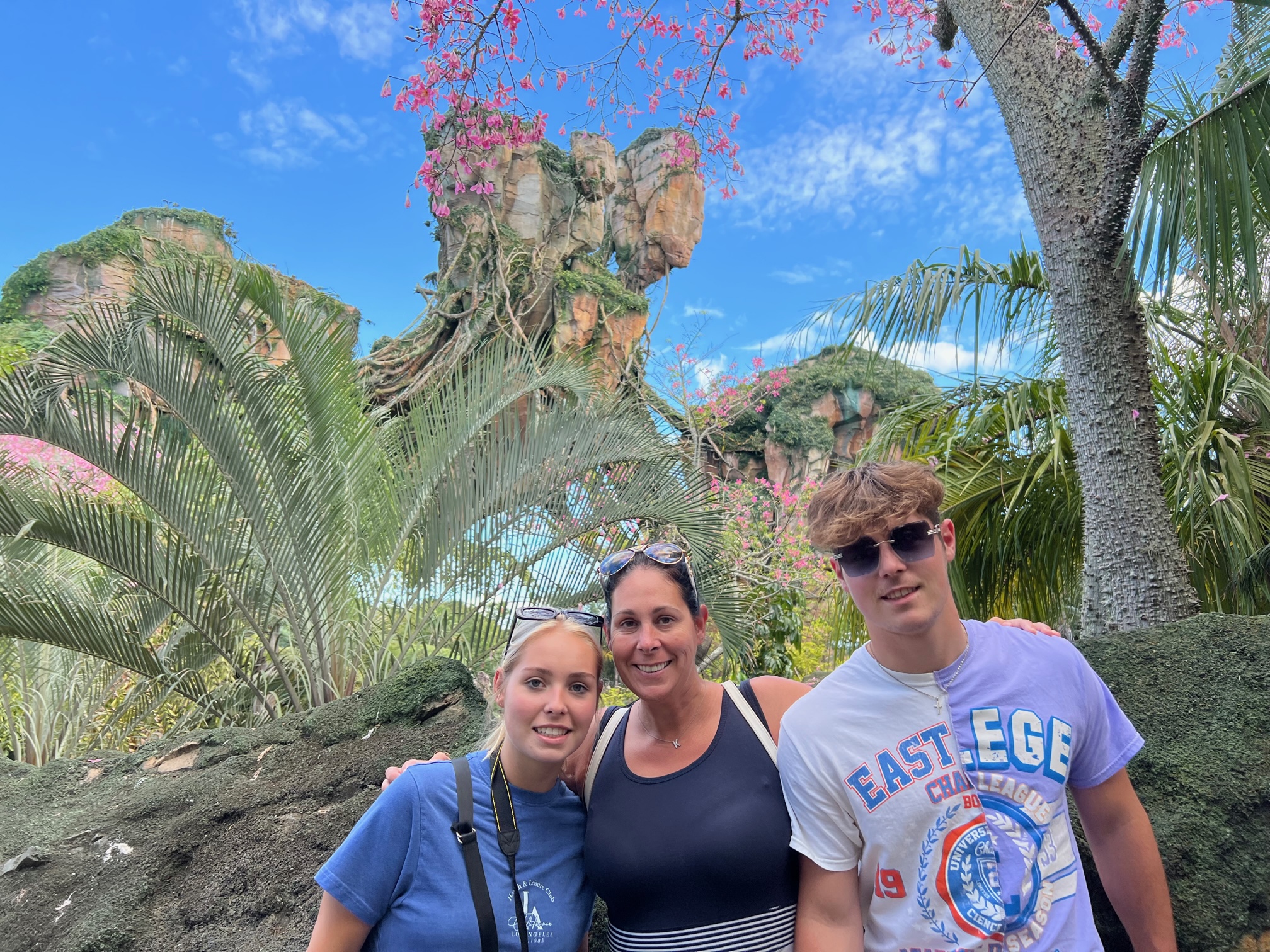 My Mum (Exclusive Private Villas CEO), my brother James and I are in the Villa Rental business and what's best about my job is checking out and blogging about the best rides – today it was Animal Kingdom's incredible "Avatar".
When one of the movies in your franchise grosses over 2.8 billion dollars, it seems only fitting that you honour it with a theme park ride. If rumours are to be believed, this theme park ride set Disney back around $500 million, but Avatar was just so good that to be honest, we can't blame them for wanting to create something iconic. Oh, how they succeeded! This is a fantastic, mind-blowing, all-consuming adventure, and we are in no doubt that the best ride and land has to go to Pandora The World of Avatar, and here is why!
CGI Crosses into the Real World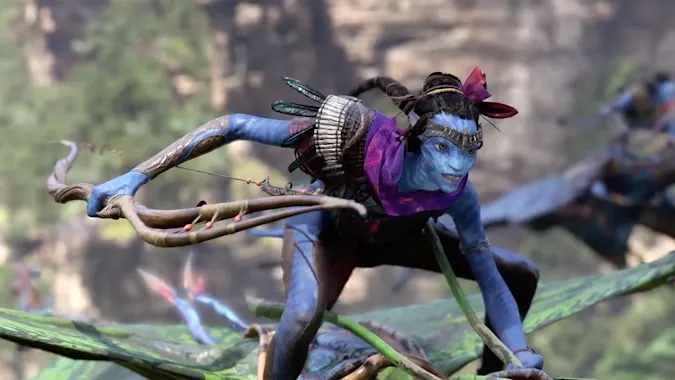 With a film that relies so heavily on CGI, you would imagine recreating that in a theme park format would be something of a challenge. Disney doesn't just call its innovators 'Imagineers' to sound cute – they do know their stuff, and from the moment you set foot in this world, you will believe you are inside the film and part of Pandora. The work is exceptional, and the first thing that strikes you is the 100ft or so island that dominates this enchanting world. It features many optical illusions, but the realism of the waterfalls, the depth of colour in the flora and fauna and the rest of the setting is out of this world and frankly amazing. We contemplated setting up home in a quiet corner and living there forever.
They Understood the Assignment
The mission was to make visitors believe they were now part of the Avatar movie, and those responsible for constructing this fantastic world certainly understood the assignment. One of the most memorable reactions came from none other than Avatar Director and screenplay genius James Cameron who attended the opening event alongside a star-studded line up including his leading actors Zoe Saldana and Sam Worthington. Cameron was reportedly blown away and gushed over the finished product saying it was like stepping into a dream. Visitors should keep an eye out for the 25 species that call Pandora home and see how many of the clever and eggciting Easter egg bonuses you can spot. Then enjoy the level of detail and effort that Disney has put into every ride and attract you find here.
Finally – A Version of 'It's a Small World' You Will Love
Believe me; if you have spent time at Disney with a toddler, you will likely have come to hate the iconic 'It's a Small World' ride – I find it difficult to coax my Mum and Dad onto it these days. This meandering lazy river features puppets representing all of the countries around the world; it is gentle and hypnotic.
However, the na'vi river is a game changer! The same lazy, winding river has been set up to wind its way through Pandora, and no longer do you see the very robotic children singing their anthem; no, now you get the latest and greatest visual treats that Disney has ever sprung for. Summed up in one word, these hyper-realistic creatures, the bioluminescent scenery and amazing plant life can be summed up as 'bewitching'. The adults will be the ones clamouring to retake this ride time and time again.
Avatar Flight of Passage
Pandora The World of Avatar is by far and away the most popular ride in Animal Kingdom, so there will be queues; however, very cleverly, in a move we have come to expect from Disney, the lineup has become part of the ride. First of all, you navigate your way through the caves of Pandora, where there is so much to see you will be glad you are stuck in a queue. The main attraction along the way is the real-life Na'vi, residing in his test tube. Remember, these guys are tall, meaning he is 10 foot long and the test tube even longer. He is so realistic that you honestly feel like you can see him breathing.
The test tube forms part of a giant science lab, and the creatures living there with him will keep you staring for hours; you don't even notice the queue length or time passing. When you reach pre-ride boarding, you must mind-meld with the Avatar of your choice, which is a fun experience that we will leave for you to discover. When the ride begins, wow, just wow. Sitting aboard your banshee, you will really believe you are out in the real world of Avatars. The immersive CGI is 3D, we wouldn't expect anything less, and then the 4D elements are added with movement and smells. You really are flying through the air, and the graphics are so true-life you will have to pinch yourself to make sure you are still here!
Go at Night
In the film, viewers are struck by the world at night. Everything lights up, and it becomes a genuinely ethereal sight to behold. This is mirrored perfectly in the park, and you do need to see it at night and by day. A mass of ultraviolet light creates some fantastic colours on all of the scenery and the visitors' clothes!
The Future of Avatar
It has been rumoured that Pandora gives us a glimpse into the next chapter of the Avatar story. It has been over Ten years since these curious blue creatures came into our lives, but we do know that James Cameron is working hard on the hotly anticipated sequel or sequels – we can't say for sure yet. When this hits in 2025, it is rumoured that we will see that the Na'vi now lives in peace with humans, just as we do in the theme park. So, those with a keen eye who visit Pandora before the sequel hits will see hints of this Disney masterpiece in Cameron's direction.
This post is by Bethan Potts from Exclusive Private Villas Limited – a specialist in villas in Solterra Resort Florida