Why we love the Yak and Yeti Asian restaurant in Animal Kingdom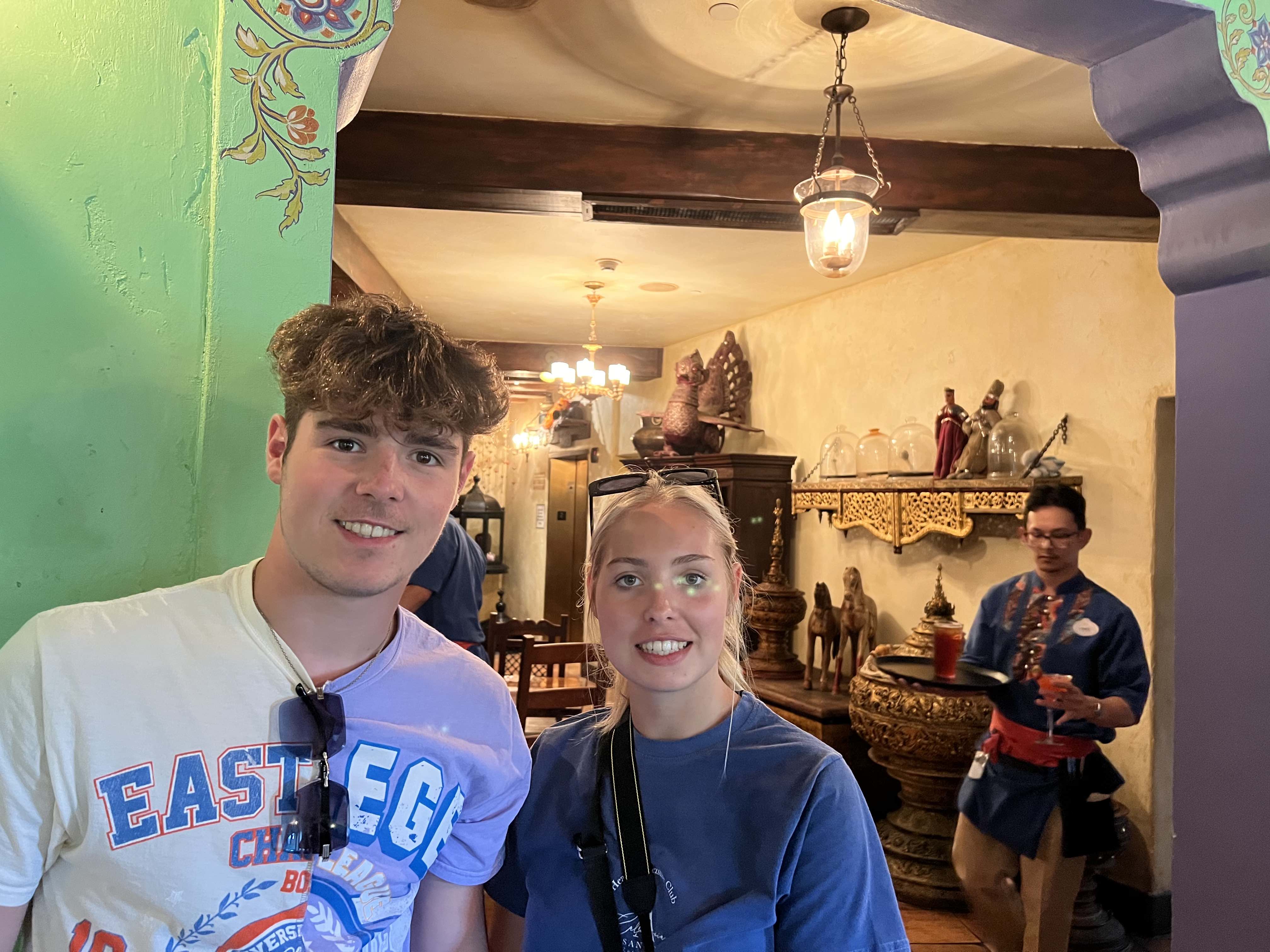 Yesterday Bethan and I dropped in to check out the Yak and Yeti restaurant which has always been a favourite restaurant of ours.
Firstly, like the Rain Forest Cafe, Yak and Yeti is a Landry's restaurant and we seriously recommend getting a Landry's loyalty card before you go – I've added a link at the bottom of this post. You can literally jump the queues in places like T-Rex, Yak and Yeti and Rain Forest Cafe by walking in and showing the staff your card. Even better is that the rewards for just going to restaurants are insane.
Yesterday, without a booking, we simply rocked up, showed our card and were sitting down in the restaurant within 10 minutes of our arrival. You can find the Yak and Yeti in the Asia section of the park at the intersection of the road leading to the fabulous Khali River rapids ride right near the Everest ride.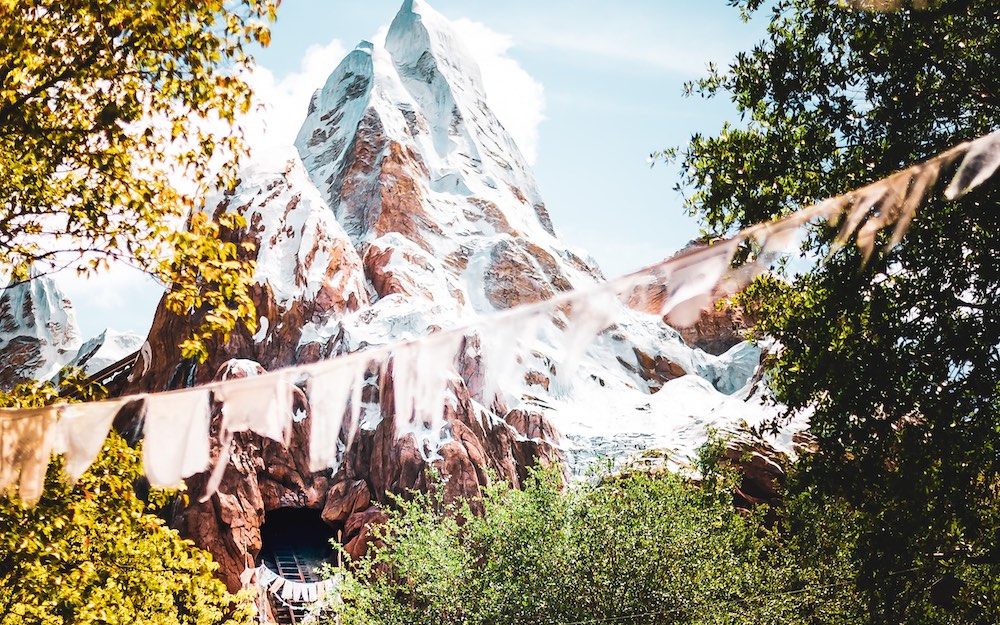 The staff in the Yak and Yeti are always very helpful (especially when they discover you are a Landry's member – which is free to join). We immediately ordered our drinks which were a combination of cokes, iced water (free), a wild berry (alcohol free) daiquiri and iced tea. As soon you finish any soda drink, another one appears which is great for drinks fans.
The menu came in two parts, the original menu with all it's wonderful Asian dishes and a new "Specials" menu which had various new items such as stir frys. We opted for Sweet and Sour Chicken, Korean Beef and Honey Glazed Chicken. They all came with jasmine rice and but could have opted for the house fried rice or the slightly less expensive chicken fried rice.
The menu at the Yak and Yeti is vast and there are literally so many options you can go for. I can certainly recommend the Honey Chicken and the Sweet and Sour was to die for.
If you're not so hungry, you don't need to go for the larger dishes as the Yak and Yeti do some delicious "Small plates" with dishes such as "Pot Stickers" and "Firecracker Shrimp" which I've tasted on a previous visit.
We finished off the meal with a desert taster as we ordered two dishes and four forks between us!! The New York Cheesecake was simply delicious and we also loved the Mango Pie option which completely finished us off.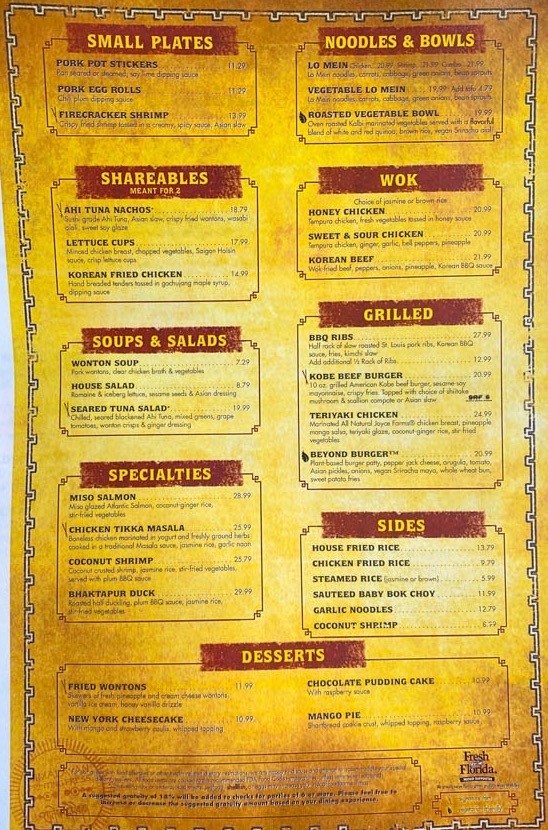 Everyone loved their food despite it being far too much for everyone to eat. Service was impeccable and we left having earned another $25 Landry's reward for using the card. We are not affiliated with Landry's at all but what's not to like about getting VIP service, jumping the queue and getting paid to eat at one of the Landry restaurants. You can get your own Landry's select card here
Author James Potts, is an online marketing specialist at his family run business, Exclusive Private Villas Limited.