What to Expect on an Award Winning ExclusivePrivateVillas.com Holiday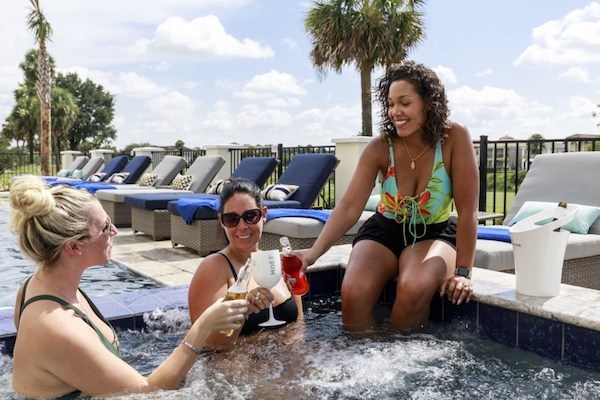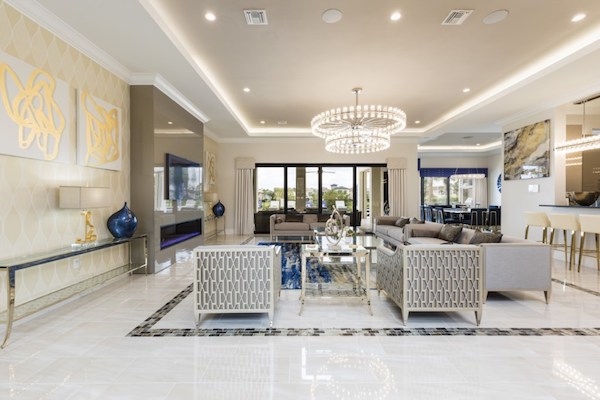 Villa holidays have rocketed in popularity over the last few years. People are now opting for this luxury home from home experience rather than the more traditional hotel package holiday. The shift seems to have come as more and more people realise the benefits. Especially of the extra space and freedom that this type of holiday affords. Here at Exclusive Private Villas, we are committed to ensuring our guests experience true opulence. We are often asked one big question by holidaymakers who have yet to book. What to Expect on an Award Winning ExclusivePrivateVillas.com Holiday with us? So here's a quick rundown of some of the things we do to make sure every guest feels like a film star.
Attention to Detail
In 2018 we were awarded Best Luxury Travel Agent in the Global Hospitality Awards. Then, in 2019 we were awarded Corporate Villa Rental Business of the Year in the 2019 Corporate Travel Awards. In 2016 and again in 2017, our ground team were awarded the FVRMA Top Vacation Home Management Company. This recognises all the hard work and commitment of our ground team. The same team who look after guests whilst at our villas. They ensure that each and every villa we have on our books are cleaned and maintained to the highest of standards. From small but important details like making sure the bathrooms are stocked with shampoos, lotions and toilet rolls, to move visible details like choosing the finest bed linens and ensuring the beds are made freshly for your arrival.
Offering the Extra Touches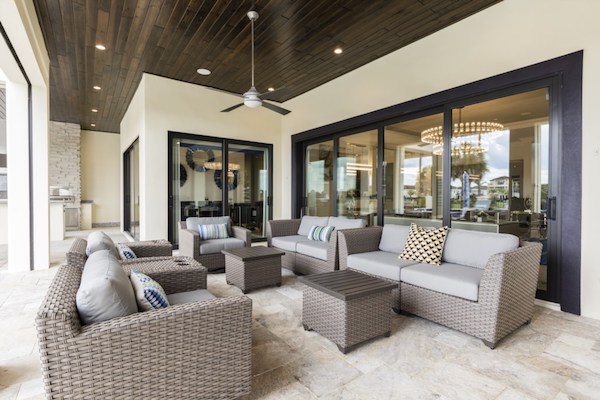 We have a number of additional extras that guest can request before they start their holiday with us. We can ensure the pool is heated, some guests prefer it cooler so we do our best to meet all requests, and heat is something you can ask us for. You can book a welcome pack, which means we can collect essentials for your first shop so you have one less thing to worry about. Milk, bread, wine, you just let us know what you need and we can have it waiting.
Everything You Need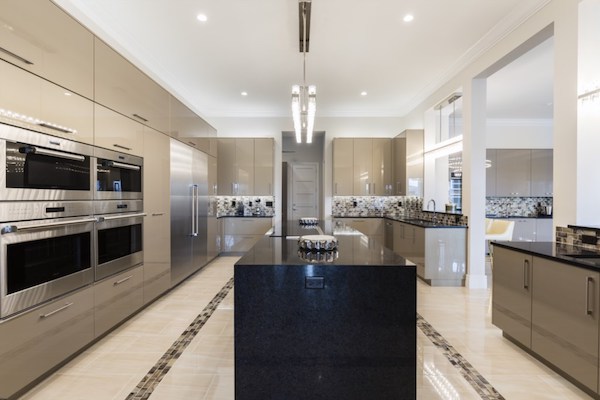 When you arrive at your villa you will also find a well-stocked kitchen. It has everything you need if you want to cater for yourself, from glasses to cutlery, china to pots, pans and utensils. You can cook up a storm or simply prepare a snack and coffee. Not only will the inside of your villa be immaculately clean but if you have a BBQ or outside kitchen area this too will be preened to our highest standards.
Our garden and pool team will also have visited to ensure your garden is perfectly manicured and your pool is clean, treated and ready for use. Finally, you will find a handy information pack relevant to your local area. It contains important information like contact numbers for local services, emergency health care, dental care etc. You'll also find details of how to access the WiFi in the villa and a selection of local activities and things to do during your stay.
The bottom line is that our villas are designed to feel like home from home. We want to make you feel as welcome as possible, so we do everything possible to ensure we meet every expectation you might have of your holiday home. In many cases, we are happy to report our customers feel we have exceeded their expectations.
Just let us know if there is anything else you need to know about what to Expect on an Award Winning ExclusivePrivateVillas.com Holiday. Here are also some Booking FAQ which might help.
Booking FAQ
How secure is your booking process?
Very secure and in addition, we are fully PCI DSS compliant. We insist on only taking credit card details for your deposit and later balance via Docusign. This uses full data encryption providing the most robust and secure method of transacting online. We never advocate taking card details via email or over the phone.
Am I protected against my villa being sold or something like a hurricane rendering my property uninhabitable?
Yes, you are 100% protected and this is one of our key strengths. We represent hundreds of villas in the area. In these rare circumstances, will easily be able to offer you a similar or upgraded alternative property in the same area. Failing that, we will offer you a full refund but we usually have near identical alternatives in the area. This is one of our core strengths we are able to offer our customer base.
What's the worst that could happen?
As with any holiday things rarely go wrong but we always recommend buying comprehensive travel insurance around the time you book. This gives total peace of mind for things like the need for medical care, flight delays and issues with your property.
Can I opt to have pool heat?
Yes, it normally takes a day to switch on and heat up. Guests often leave it until arrival to check the temperature and instrucut us. However, we would be happy to quote for pool heat depending on the size of the Pool.
What Deposit do you need to secure a booking?
We take a non-refundable 25% deposit on our Florida Villas. You simply pay the balance 9 weeks before your arrival.
Are you affiliated with any industry bodies?
Yes, we are proud to be members and work to the standards of both ASTA (American Society of Travel Advisors) and FVRMA (Florida Vacation Rental Management Association). We also hold $1,000,000 of indemnity insurance and have been awarded with an A rating business on BBB.org.
Who looks after us when we are at the villa?
From the moment you book to the day you leave the villa, it is our FULL responsibility to ensure you have the holiday of a lifetime. We are experts in not only the villas but the theme parks, restuarants and other attractions. Please do contact us for any questions you have at any time. Whilst at the villa you will also be looked after by our ground team. They are the 2016/17 and 2017/18 FVRMA Management company of the year. Whilst trying not to disturb you, your pool will be cleaned twice a week. Our expert maintenance team are also on hand should you have any issues with the villa. If you do wish to escalate any issues though, do get in touch with us immediately.
What do I do if I need something special like a cot or a high chair?
We can rent you almost anything you could imagine you'll need on your villa holiday. We will even drop it off at the villa for you. Some of our villas already have cots and strollers but do check with your reservations specialist.
How do I get access into the villa?
All our villas are accessed by state of the art digital code keypads. A few days before you arrive, your reservation specialist will send you full arrival details. This will include your dedicated FOUR NUMBER access code. When you arrive at the resort, simply show the security staff your arrival details. They will then give you a temporary car pass for the duration of your holiday.
Do you take a security deposit?
We simply ask you to sign an agreement so we can take a credit card payment if there are any breakages or damages to the property found during post departure inspection.
Could you help us with our Disney questions?
As Disney annual pass holders ourselves (and some of us with over 20 years of park experience), we are specialists in advising guests on all major parks. We would be delighted to help you plan your days in the parks to get the most out of them. Our guests are always leaps and bounds ahead of others with their FASTPASSES and reservations. We help with Restaurants that are often booked months in advance and can help you plan on what routes to follow. Whilst on the subject of Fastpasses, check our latest blog to to discover how to jump to the front of the Disney queues.
Can we cook and eat Al Fresco at the villa?
Almost all of our villas have Al Fresco dining opportunities around your private pool and outdoor grills to cook your food but do check with us if you cannot see the facilities in any of the photos of your villa.
Can we play golf at Reunion Resort?
Many of our Villa owners are members of Reunion Resort and as such, have an opportunity to allow their guests to "inherit" a temporary membership. Check with us to discuss this as there are some restrictions but essentially yes, even without membership, you should be able to play golf but check with us or Reunion Resort club house first.
Can we hire a chef?
You can indeed. We offer some of the finest dining chefs in the area so do get in touch with us to arrange your specific needs.
We'd like to get mid-holiday cleaning do you offer this?
Yes, we do offer extra cleaning and you can choose between a FULL and LIGHT clean depending on your budget.
What Next?
Now that you know what to Expect on an Award Winning ExclusivePrivateVillas.com Holiday, it's time to check out our vast selection of luxury villas.