What to Expect At Star Wars: Galaxy's Edge at Walt Disney World Orlando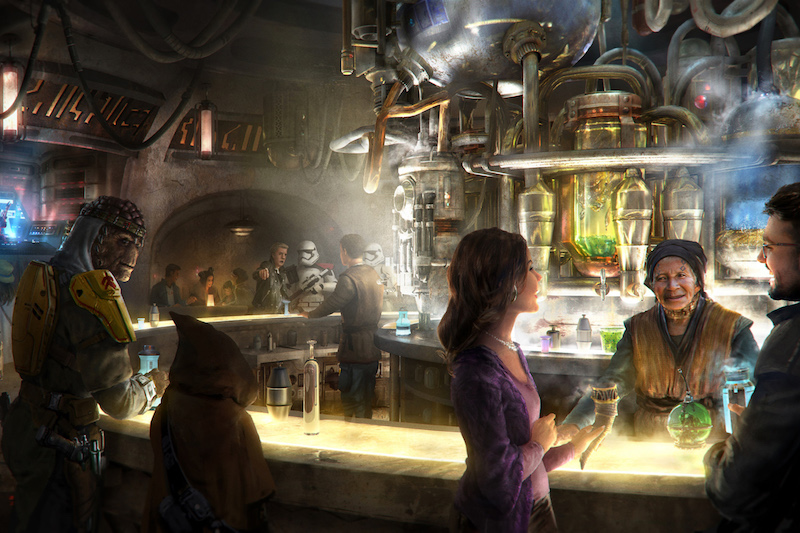 Star Wars is one of the hottest properties in entertainment and since Walt Disney bought the franchise, they have been making the most of it. The new location at Walt Disney World due to open on August 29th will allow guests to fully immerse themselves into the world of Star Wars. We'll guide you through what to expect at Star Wars: Galaxy's Edge at Walt Disney World Orlando!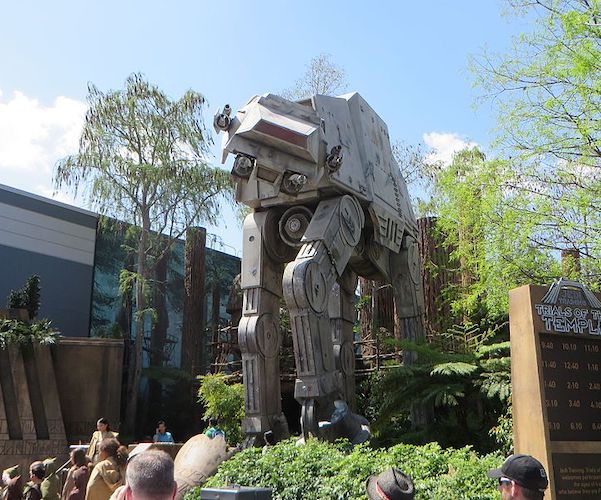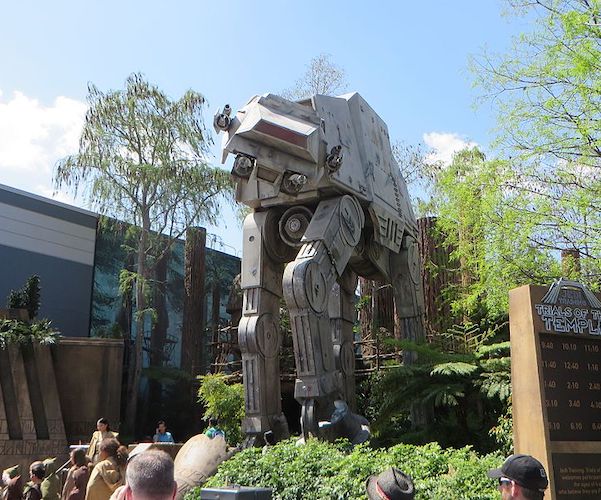 The Basics
You access the new land either through the existing Toy Story Land or from Grand Avenue. Once inside you will find yourself in the Black Spire Outpost on the Planet Batuu. There are a number of rides and experiences to see and do once you are here, however bear in mind that the FastPass+ service will not be available for some of the most popular rides.
The park is accessible by guest using the Extra, Extra Magic hours service as well, so you can get in there early.
The Characters
One of the best parts of the experience is the characters you will meet and interact with whilst there. There are plenty of colourful characters and exotic creatures around. Cast members are all over the place dressed as villages, resistance members and first order soldiers. You can talk to all of them and they all have a back story, just remember they will always be in character, so if someone disappears because a first order soldier walks past, it may be that they are a wanted member of the resistance. You will even spot popular characters like Chewbacca, Kylo Ren, or Rey.
Millenium Falcon: Smugglers Run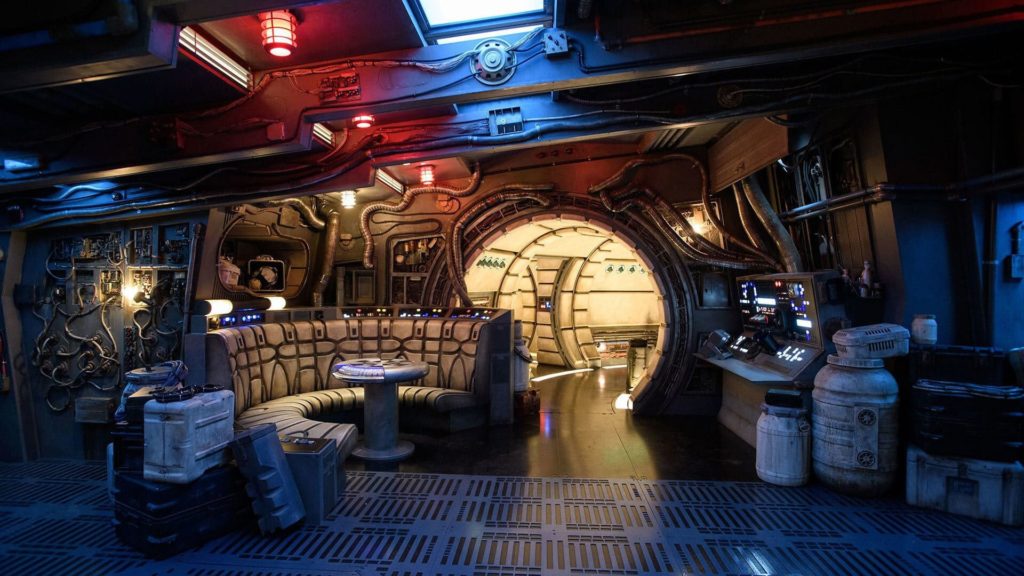 One of the biggest rides doesn't open until Early December, so you will have to wait for Rise of the Resistance until then. However, Millennium Falcon: Smugglers Run is one of the best rides you will ever experience. You start by walking through a full-size replica of the Millennium Falcon before you get a chance to be one of the pilots. Space pirate Hondo Ohnaka will lead you on a special mission to retrieve loot.
You get to take one of three roles, either a pilot, an engineer, or a gunner. This is done by a colour coded card a cast member gives you, but you can switch with other guests if you wish. This means that each time you go through the ride, the experience is very different, and you will want to try it all.
Food and Drink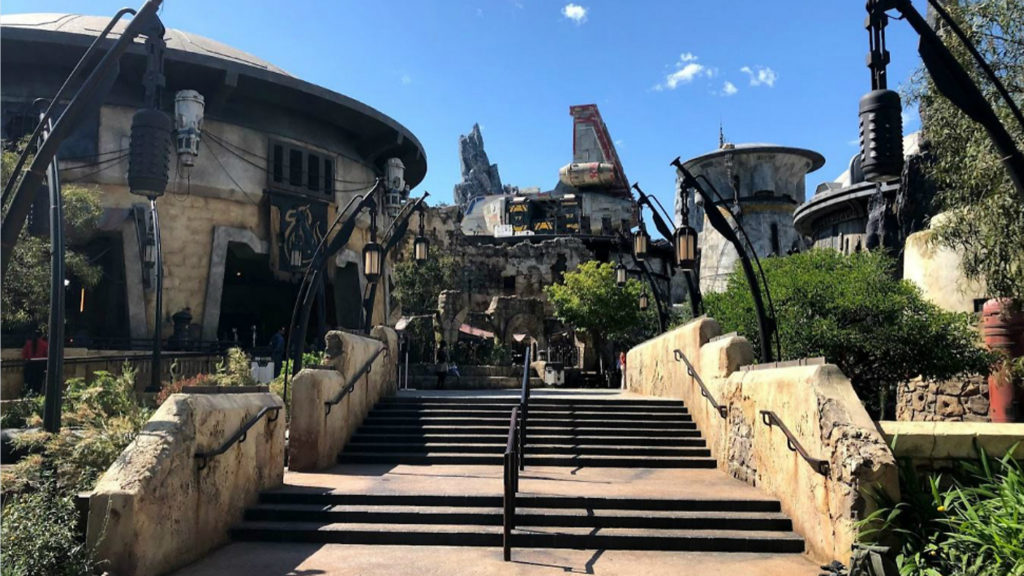 Oga's Cantina at Star Wars: Galaxy's Edge is a local watering hole to unwind, conduct business and maybe even encounter a friend … or a foe. Patrons of the cantina come from across the galaxy to sample the famous concoctions created with exotic ingredients using "otherworldly" methods, served in unique vessels, with choices for kids and libations for adults. Oga's Cantina opens its doors at Star Wars: Galaxy's Edge in summer 2019 at Disneyland Resort in California and fall 2019 at Walt Disney World Resort in Florida. (Disney Parks)
Of course, one of the key parts of any experience is the food and drink and there are a number of themed places to sample. Oga's Cantina is the place to go, if you want to sample any of the local drinks, whether it is alcohol or mocktails. Docking Bay 7 will be the place to go if you want to sample any of the local exotic food stuffs. If you fancy some roasted meats then try Ronto Roasters, where droid 8D-J8 is serving up some tasty treats. Keep an eye out for the Milk Stands are all over, to sample the famous Blue Milk!
Stay at at a luxury villa
If you are planning on visiting the new Star Wars land, Galaxy's Edge and haven't yet organised an Orlando Villa Rental then ExclusivePrivateVillas.com have the widest choice to select from so don't hesitate to give our reservations specialists a call. You too can be joining Luke Skywalker and friends at Disney's Galaxy's Edge.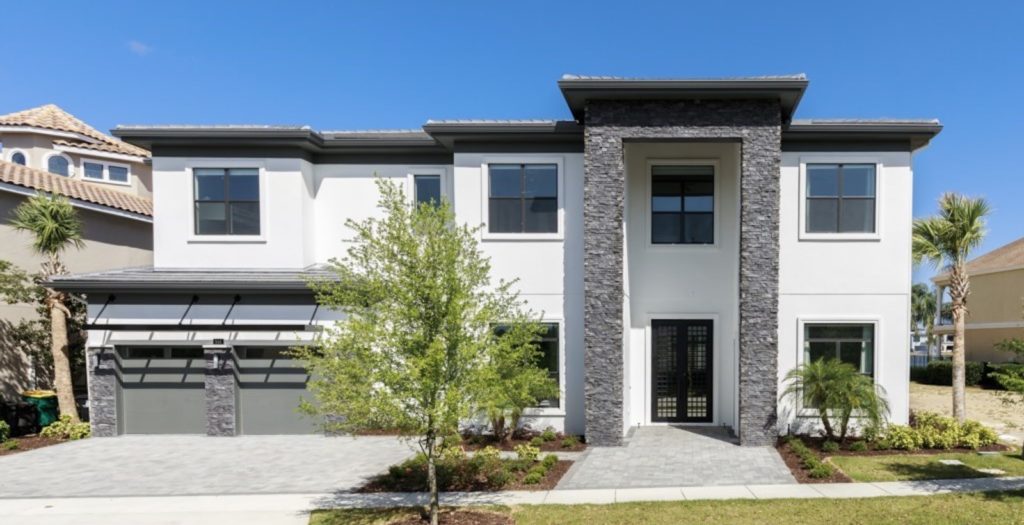 Now you know what to Expect At Star Wars: Galaxy's Edge at Walt Disney World Orlando, it's time to book your perfect holiday villa nearby!