The smart way to fly to Disney World from the UK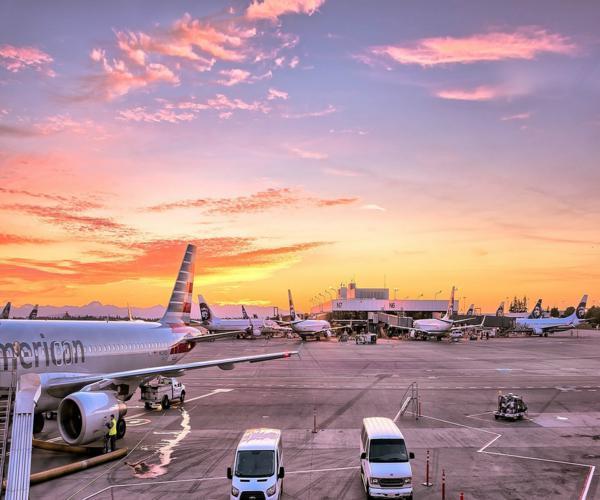 If you are planning a vacation to Disney, you might find one of the most overlooked things is the transport from the UK. It might seem totally obvious but knowing where to fly from, and where you are headed made a world of difference. It is also important to decide what happens when you get there. Are you going to hire a car or rely on public transport? There are lots of questions that often go unanswered. So here is a guide on the smart way to fly to Disney World from the UK.
Exclusive Private Villas client HOT tips (updated October 2018).
Orlando International Airport (MCO) has now become VERY busy. One of our hot tips is to skip the long (often two hour) customs queues by altering your flight plan. After a 9 hour flight, the last thing you'll probably want to do (often with kids in tow) is to be standing in a queue. Sometimes with 1000 people in front of you! What compounds the problem is that you are not even allowed to use your mobile phone in the customs hall. This just adds further to the pain.
The smart trick is to fly to another US city (like New York or Atlanta). Here you can clear customs, freshen up, have a Starbucks and then catch your next flight. An internal flight will avoid the need for customs at Orlando. You'll just breeze past the queues straight through to the exit and off to the Rental Car pickup.
Pick an Airport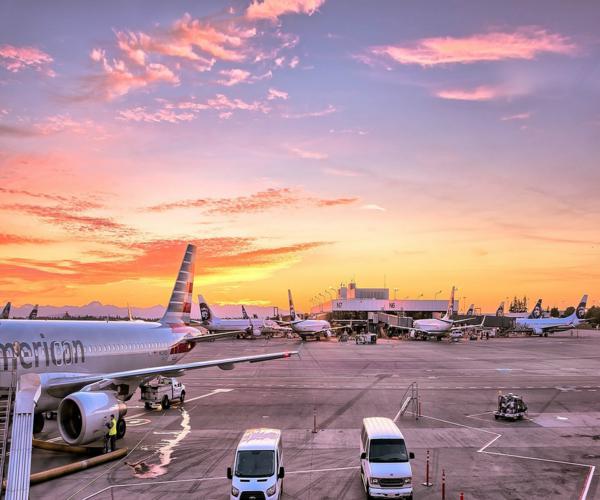 There is a choice of two airports servicing the Disney resorts. Sanford is further out and requires just under an hour drive into Disney and Orlando which is closer and has shuttle bus services to Disney Hotels. The first question will be to see where you are staying in relationship to the airports. For our ExclusivePrivateVillas.com clients, you will be staying close to Disney so it would be best to opt for Orlando International Aiport (code MCO).
In terms of leaving the UK, it is also worth knowing which airports depart to these locations. Currently, Gatwick and Manchester have Monarch flights out to Sanford. Thomson also operate out of Manchester. In addition, Thomson flies out of some of the smaller airports in the UK. This makes it ideal of looking to fly out of Bristol, Cardiff, Birmingham, Newcastle, Edinburgh and Glasgow. Orlando maybe closer when you land but it has less direct flights from the UK. If Gatwick, Heathrow, Manchester and Glasgow are not going to work for you, falling slightly further away is probably better than an indirect flight with changes.
Car Rentals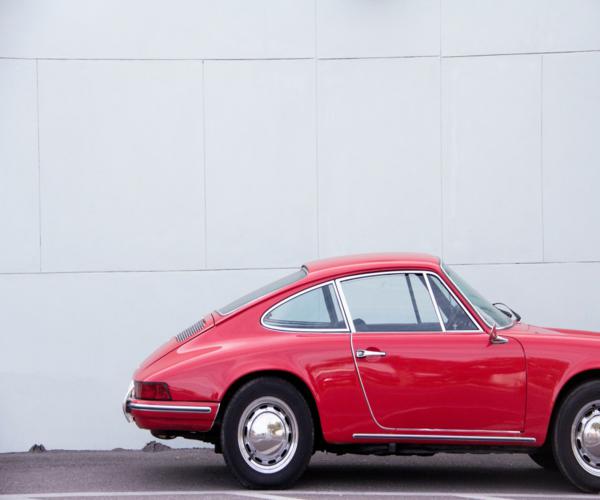 Once you land, you need to have a plan to get to your accommodation. If you are staying at Disney, then you might decide against a car. However, it's good to remember that there are a lot of attractions in the area so you'd be reliant on transport. Car rental offers a degree of freedom and makes life more comfortable if you are staying further off the park. While there is a lot of public transportation servicing the area, it is up to you to decide whether that will be enough or whether a car would make life easier.
Both Sanford and Orlando have car rental companies on site so you can make a decision when you land. Or you can book in advance and have something waiting. For really low cost car rental, check out our Car Rental Page. Children's car seats are generally available to add to the hire if they are needed. Remember to take your driving documentation and be aware that you will be driving on the opposite side of the road and navigating roundabouts differently.
There is a reasonable level of public transport from local city bus services that go into Disney and specific Disney shuttle transport. You can, of course, book a taxi, but this could work out quite expensive if used for the whole holiday.
Generally, you get a better deal on prices for services booked in advance, so this applies to flights and car rentals in this situation. Try and book early as this can save you pounds that could be better spent unlocking Disney extra's for this kids to enjoy.
Now that you know the smart way to fly to Disney World from the UK, check out our vast collection of luxury villas for your perfect holiday.