Shopping at Orlando's Mall at Millenia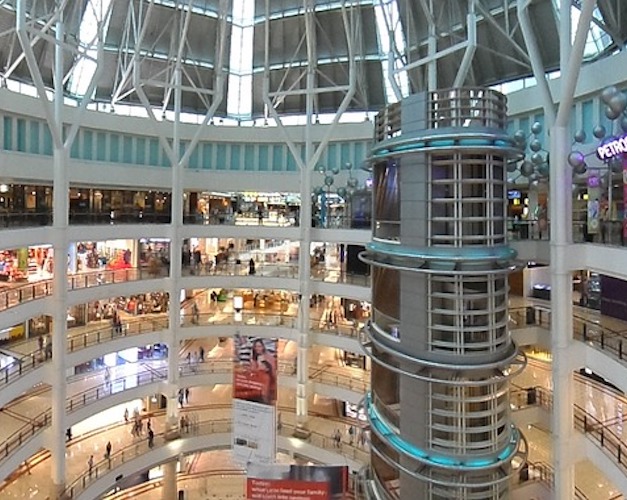 Mall shopping is a big attraction in the US, and if you are visiting Orlando for the theme parks, you will find a lot of recommendations to visit the local malls. There is something unique about them, and you will not see it anywhere else, so we have to agree they are worth checking out. For parents, they can also offer a welcome break from the theme parks if that is why you have chosen to holiday in the area. The Mall at Millenia is one of the biggest in the Orlando area, so here is a guide to shopping there, so you are prepared for your visit.
Where?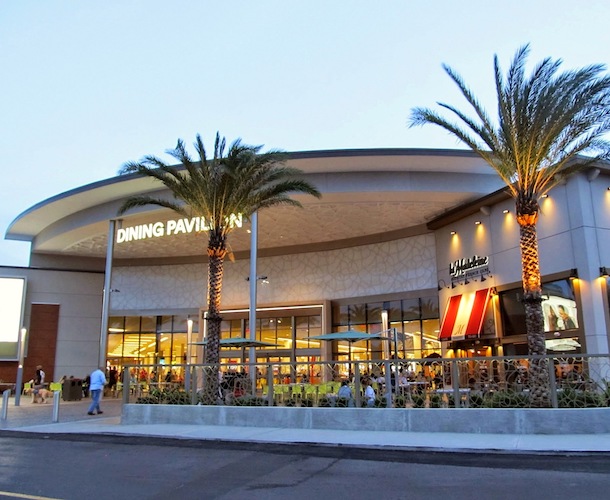 You will find that most locations in Orlando are measured in terms of their proximity to Disney for the tourists as let's face it, that is one of the main reason people visit. So, sticking with that tradition, the Mall at Millenia is about 11 miles away as the crow flies, and there are lots of ways to get there. If you have a hire car, you can drive there, or of course, you can call an Uber. Public transport links are good there are regular buses and of course other than using your own vehicle this is the cheapest way to get there. You might notice as you drive that you pass Sea Word, and it is nearer to that attraction, so if you are looking to combine two visits in one day, water and shopping might be your answer. Depending on where you are staying taxis can be expensive but as around your accommodation, especially if you have concierge services and they will be able to help you plan your journey.
What?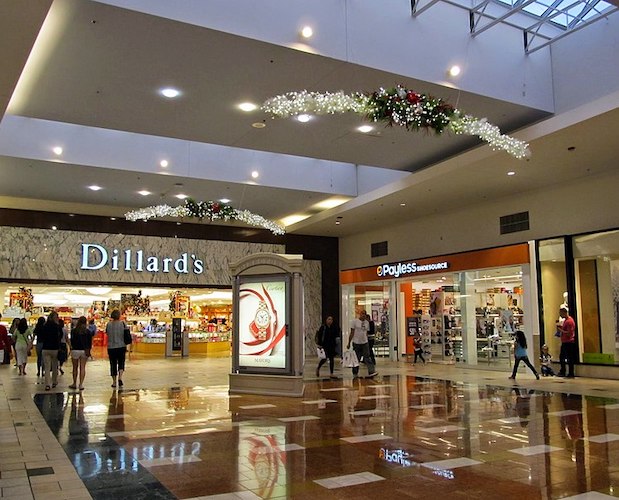 If you have never been to a showcase style mall before you are in for a real visual treat. It is all about the wow factor and is almost a theme park in its own right. As you walk in the entrance, you will pass by the palm trees and water fountains that'd to the luxury and upmarket feel of a Hollywood premiere. This is partly due to the fact that it was designed by JPRA Architects and Paul Gregory of Focus Lighting is responsible for the fantastic illumination. He has a vast collection of awards and was also the creator of the specular water fountains and the stunning glass elevators within the Mall.
If you are driving yourself, you can take advantage of the valet parking, which means for a small fee you do not have to trek across the massive carpark. It is free to park, so you have no time restriction once you are in. Also located near the main entrance you will find the concierge service, and don't be afraid to ask them for help. They have a supply of complimentary wheelchairs and pushchairs to make your experience more comfortable, and they can provide you with a copy of the store directory which contains a mall coupon. The Mall opened in 2002 and has been popular ever since. It is owned by the larger group the Forbes Company, who also other similar sites in the USA.
When?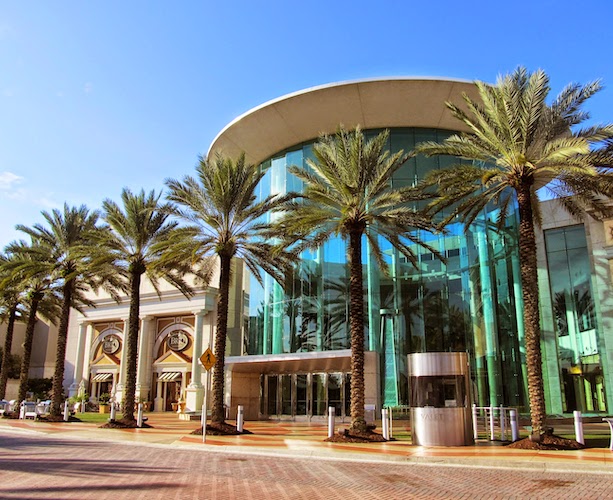 The Mall at Millenia is always busy, locals love it, and it really has a large tourist pull, so while it might be quieter than the lines at Disney expect it to be busy. Mornings and later evenings can offer fewer people in the experience, but you really just need to accept it will be busy. The Mall opens daily at 10 am and stays open until 9 pm part from Sunday when it opens the doors at 11 am and closes a bit earlier at 7 pm. Many people visit Disney at specific times of the year, and Christmas is always popular, and the Mall gets right in with the magic. It has a huge Christmas decoration display and is well worth seeing and snapping some pictures of.
Who?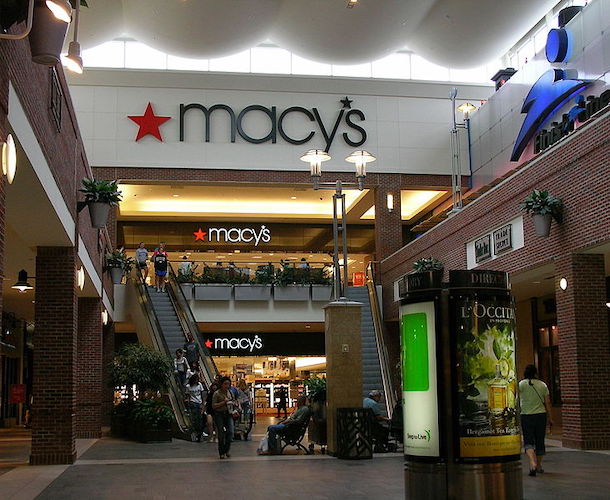 Some of the biggest names enjoy pride of place within the Mall at Millenia, Tiffany and Co, Macy's and Abercrombie and Fitch, to name a few. There are 147 different businesses over the two stories, and if you pop into Bloomingdales or Macy's, there are actually three floors. There is a large Apple store and mobile charging station where you can power up your phone. In the Food Court, which is found on the second floor, and in the Grand Court on the ground floor, you can access free WiFi. Speaking of food, you will find more big names like The Cheesecake Factory, Chinatown, Chick-fil-A and more. The food court operates a beeping system which cuts down on the time you spend in queues. Simply add your name to the table waiting list and carry on shopping anywhere in the Mall, once your table becomes available you will be beeped, and the table will be waiting for you when you get there. There is something for everyone food-wise with special menus taken into consideration and plenty for the kids to choose from.
So Much More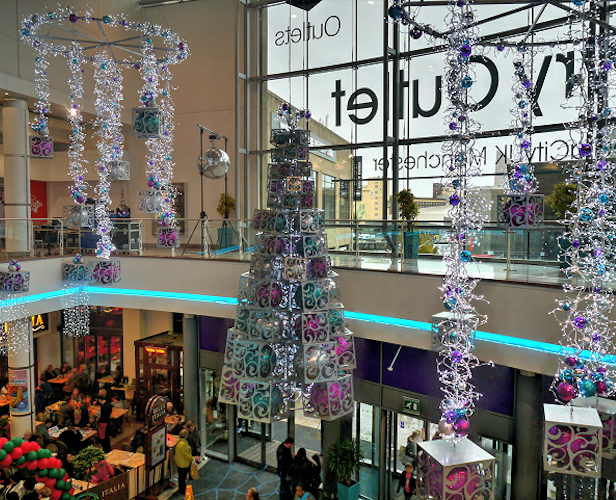 If you figured you would pop into the Mall for half an hour, you probably haven't left yourself enough time, to be honest. As well as high-end names there are high street brands on site too, so you won't have to break the bank, and no one really minds if you just do a spot of window shipping at Tiffany's before heading to H&M. There is something for everyone with clothing, jewelry, and technology all under one roof. If you want to spend a whole day there you can even visit any one of the many spa facilities and have a pedicure or manicure. If you want to learn more about your makeup technique head to Neiman Marcus where you can have a makeover with one of their beauty experts. The housekeeping team keep the Mall in immaculate order, and everything is clean and tidy, they have given plenty of thought to less able customers, and families with young children and the elevators have full wheelchair access.