The Lego Movie World in Legoland Florida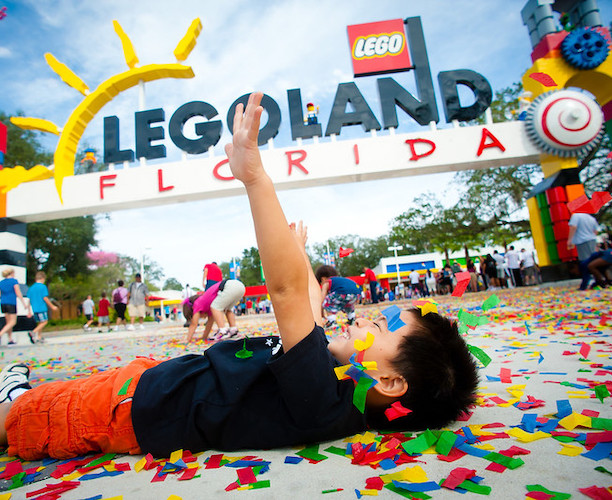 The Lego Movie World in Legoland Florida is high on the list of places to visit when you head to the Orlando area. It's bigger than the one in the UK; in fact, it is the biggest of all the Legolands. Since last year the Lego Movie World moved in. This has created an even greater pull especially for the fans of Bricksburg. Both the Lego Movie and The Lego Movie 2: The Second Part was hugely popular with fans both young and old. There's a chance to visit parts of the film as they have been bought to life in this new attraction. So, here is the low down on what you can expect when you get there, and some of the things you can do.
The Lego Movie – Masters of Flight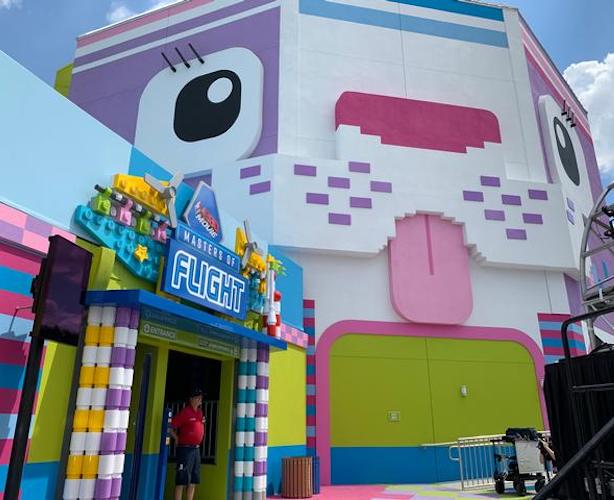 Never before has a ride as exciting as thing been seen at Legoland Florida. In fact, it's the first in the world to feature an impressive 180-degree turn inside the ride itself. The ride takes place on Emmet's Triple Decker Couch. You might want to go at least three times as you get totally different views depending on which level you are sitting. You will fly through the full dome visual screen and become part of a world that is made up of Lego. It's Lego, Lego, and nothing but Lego!
Very cool, but you have to be 40 inches or taller to ride. If you are aged 3-8, or between 40-52 inches you must take an over 14-year-old on as your companion. It's certainly well worth it if you are tall enough!
Battle of Bricksburg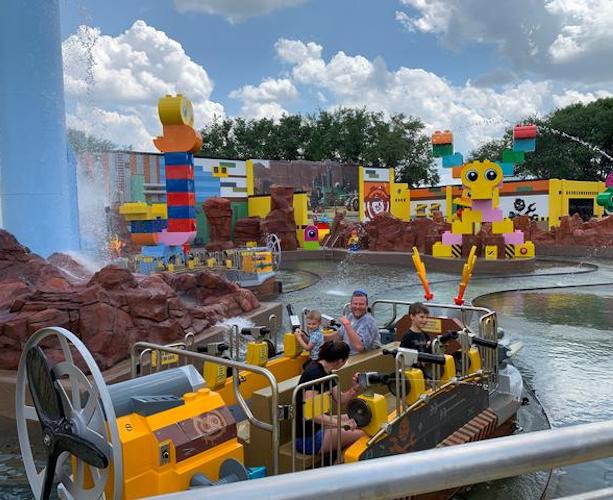 All aboard the Bricksburg boat! You are needed to help the residents of this blocky town. The Duplo aliens have invaded them and they need defeating! The only problem is as you head around the waters other people in the park can take their aim and shoot you with water cannons! However, you can attack back but just don't forget to defeat the aliens as you go. You are certainly going to get wet, so land lovers need not apply! You must have someone over 16 with you if you are under six years old or shorter than 48 inches.
Unikitty's Disco Drop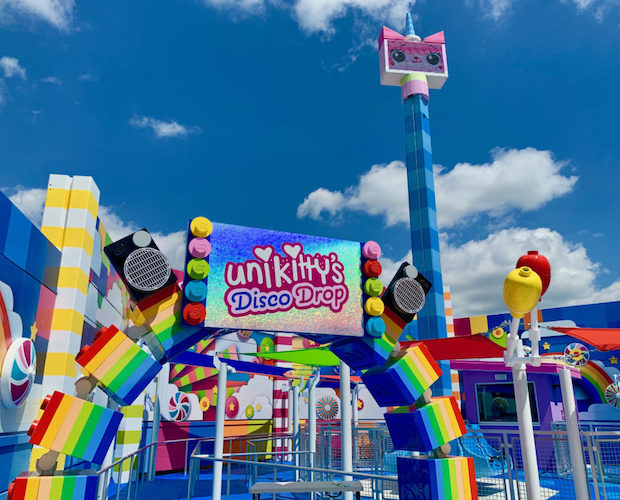 On this ride, you will join Unikitty, and she is having a disco party. The ride is like a ball drop. You climb higher and higher right to the top of Cloud Cuckoo, before bouncing and spinning as you drop back to the earth below. Best avoided straight after lunch!
The ride stipulates that you have to be over 40 inches tall. If you are aged 3-6 or 40-48 inches tall, you must have someone with you, and they must be over the age of 14 years.
More than Rides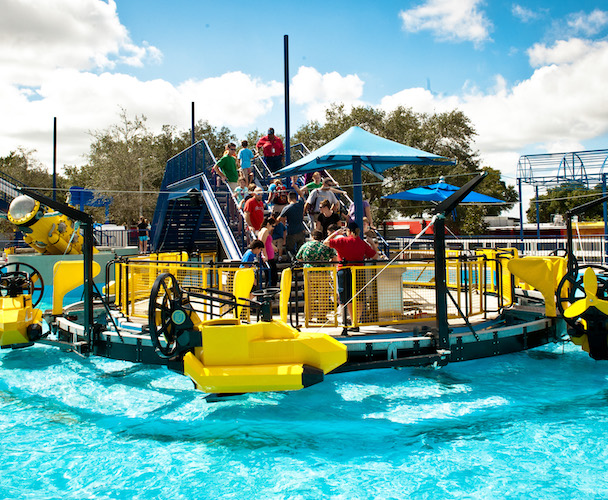 Of course, there is more to The Lego Movie World in Legoland Florida than just rides. There's plenty to see and do in the way of architecture. The builders at Legoland are second to none. They have little people on their minds and often crawl around and sit on the floor to check that what they are building looks as amazing as possible for their very important littler guests.
Everything is designed with children in mind to capture the magic of both the traditional lego bricks and the newer Lego Movie scenery that has been immortalized in film. There are over 300,000 bricks in this word alone! You can grab many brilliant photo opportunities that the kids will just love to show their friends when they get home. Pose with the huge models, including the crane that was used on the posters advertising the movie. You'll be making the best memories as you go. There is also the chance to meet and greet some of the most notable characters from the film. Head to Emmet's Super Suite and you will find not only Emmet but Wyldstyle, Benny and more waiting to say hello.
Tacos, Tacos and More Tacos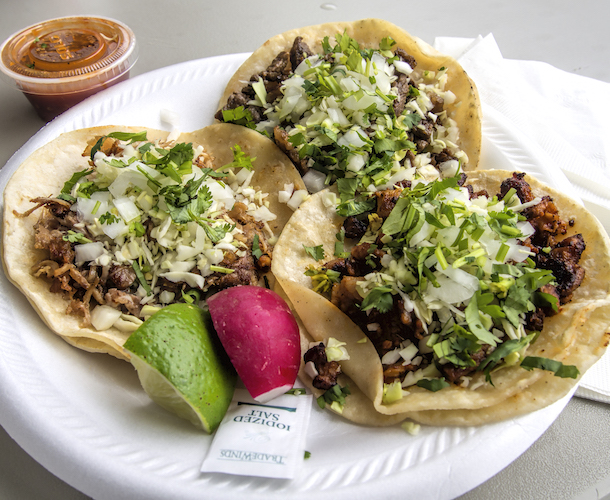 If you fancy grabbing a bite to eat between adventures, it's good news. In the Lego Movie World every day is Taco Tuesday! The food is delicious and you can get colored taco shells designed to appeal to the little guests. The coloring is natural and will thankfully not add to the E numbers. The eatery also serves a range of other food and drinks, so there is something for everyone.
The Awesome Shop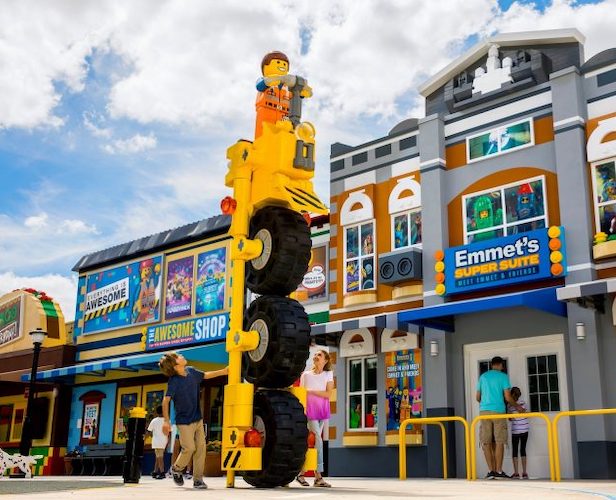 As everything here is totally awesome, it seems like the perfect name for the gift shop. Here, you can bag all sorts of Lego Movie and Lego merchandise. You'll find both gifts to take home and something to occupy the kids while you have a chill in front of the television later that night. The choice is mind-boggling and amazing.
The Rest of the Park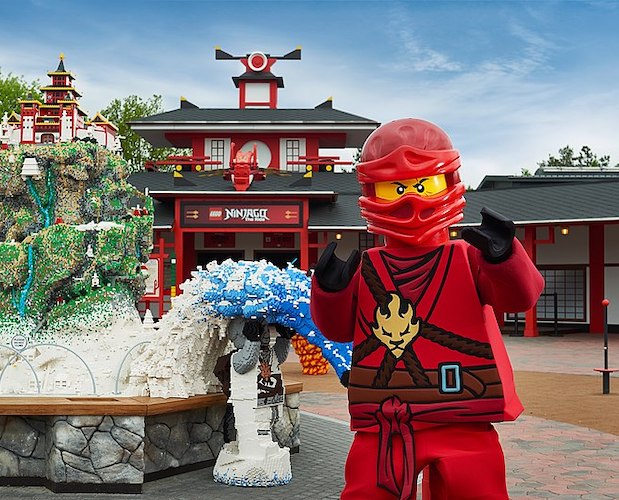 While you are there, it is worth checking out the rest of Legoland! Just remember that it's the biggest one in the world so you might want a couple of days to see everything properly. Especially if you have Lego fans in your party. If you happen to be in the area around Christmas or Halloween, you can also take advantage of the themed displays. The New Year celebrations are designed to be perfectly timed for younger guests. You can have an early ball drop and head back to your accommodation before they get overtired.
Legoland is always bringing new and exciting things into the mix. If you've been before, don't think for one minute, everything will have stayed the same. Also, relatively new to the park is the Great Lego Race. It's a virtual reality ride that appeals to young and old alike. There is also the Legoland Water Park. It's additional to the standard entrance costs but a great way to take five and cool down. This is especially the case if you are visiting when the sun is shining. There really is so much going on ! This really is a great day out, and kids will absolutely love it.
Now you have read about all The Lego Movie World in Legoland Florida has to offer, why not check out one of our conveniently located villas from which to enjoy all your exciting day trips!