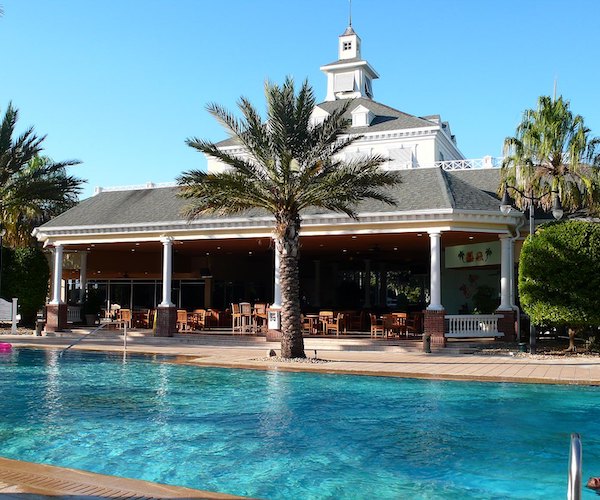 Reunion Resort Orlando
Stunning villas nestled within an undulating landscape of exquisitely manicured greens, and a comprehensive collection of first-class amenities make the Reunion Resort Orlando one of the most sought after villa rental destinations in Florida. But this idyllic setting is perhaps a little deceiving, as the vast Walt Disney World is just a short six mile drive away, giving you unparalleled access to the Happiest Place on Earth. And with three golf courses designed by legendary golfers Jack Nicklaus, Tom Watson and Arnold Palmer, six restaurants, a fully featured waterpark, and eleven pools there is more than enough to keep the entire family happy for months on end.
Day trippers should take a little look at nearby Kissimmee which is a short drive away and home to 100,000 acres of freshwater lakes – perfect for fishing and boating, and has a quaint Downtown filled with historic architecture and one or two characterful cafes and antiques stores. Restaurants at Reunion Resort cater for every taste with a delectable selection that covers American fare, Japanese sushi, an Italian-style trattoria, a clubhouse for golfers, poolside cocktails for sun lovers, and a steakhouse with breathtaking vistas of the surrounding countryside, as well as perfect views of the hypnotic firework displays that lights the sky ablaze with colour each night.
Amenities at Reunion Resort Orlando are almost endless. Alongside the world-class PGA golf courses and water park, there is a 6-court tennis centre, foot golf, fitness classes with Yoga, tree trekking and personal trainers, a comfortable and fully appointed spa, camps for smaller children, bike rentals, playgrounds and even Bocce Ball courts. It's easy to see why Reunion Resort Villas in Orlando are a favourite choice.
Close to the theme parks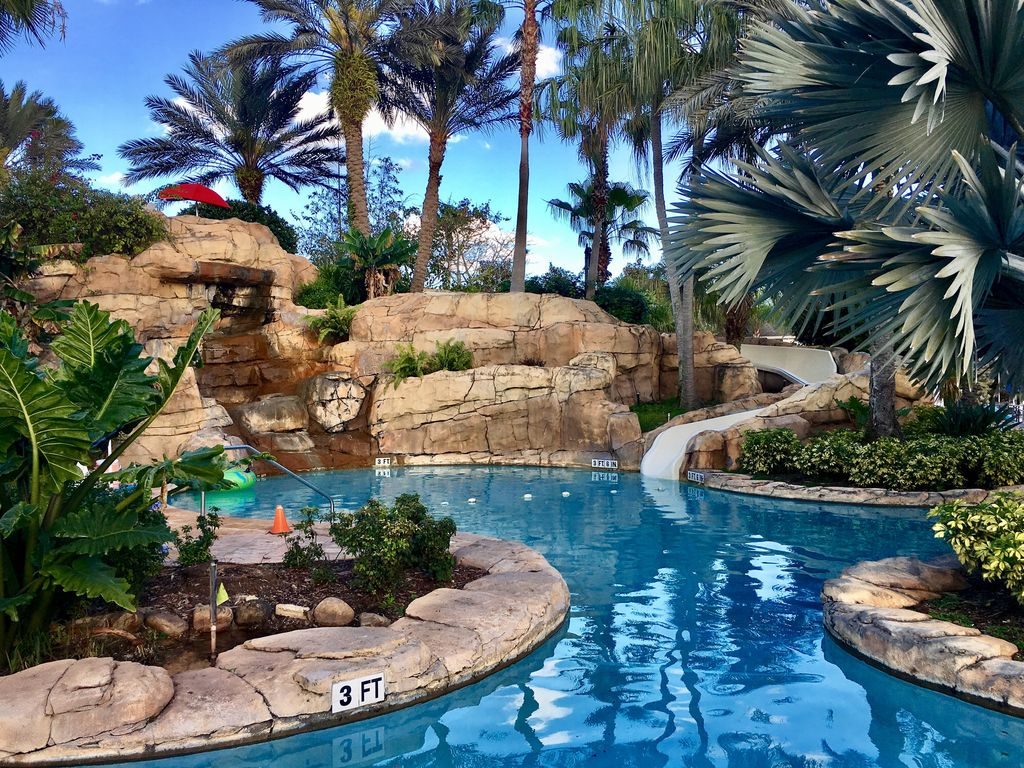 If you are not going to stay on the park, which we know can be very expensive and in one of Disney's hotels, which are lovely, you are looking at only a room rather than a whole house, how close can you stay? Lots of villa resorts boast a short 15/20 mile drive to the main parks which sounds quite good. That is until you realise that the Reunion Resort Villas are only 6 miles away. This means you are almost on the doorstep when you wake up each morning. Unless there is a specific event in the area, you can drive from your holiday villa to the main gate in 10 minutes.
An action packed resort
While Disney and the other leading parks are likely to be where you spend most of your time, what if you want a quieter day? Reunion Resort has a fabulous water park with slides and kids pool and much more. You can order poolside food and drinks and just sit back and chill. It is worth asking about this when you book, as not all rental properties owners subscribe to this extra service, but lots do so it won't be hard to find a property that grants you access to the water fun.
Tee Off on the best courses near your Reunion Resort Villas in Orlando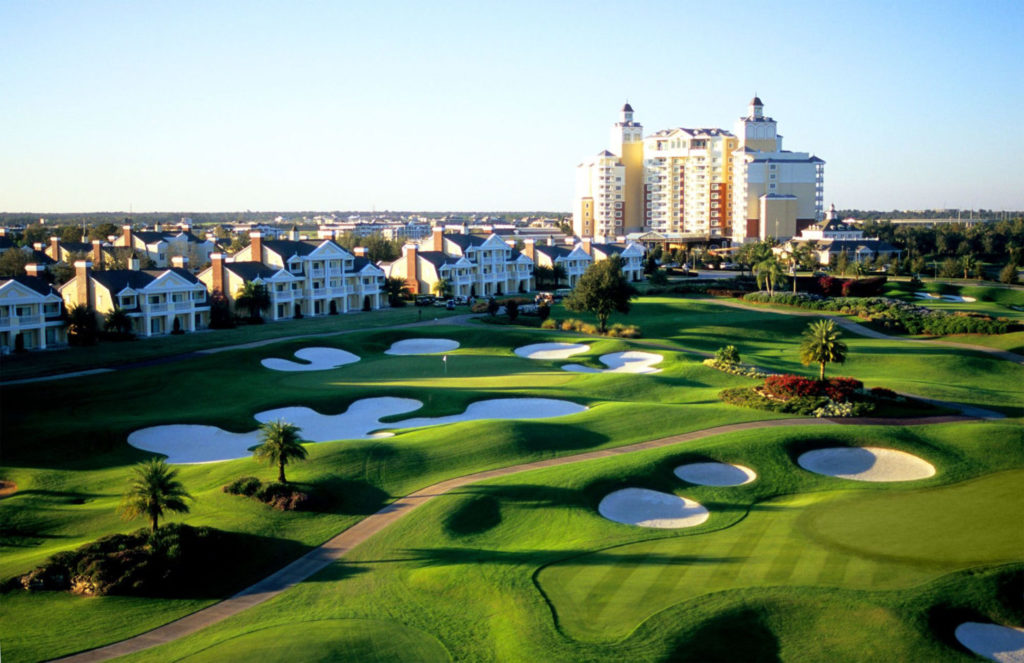 If you are a golf fan, then you are also going to be in for a real treat. There is not just one PGA golf course on site, no, there are three. Yes, three fantastic courses for you to play while you are there. All are entirely different boasting different challenges to players, so whether you have time to play all three is up to you (and the family!)
Food, Glorious Food at Reunion Resort Orlando
The resort also boasts a wealth of restaurants, pubs and grills to satisfy even the fussiest eater. Naturally being in a villa, you will be able to cater for yourselves, but if you fancy eating out, you have a wealth of choice just waiting. The rundown goes like this: A poolside bar and restaurant, two gourmet venues, a sushi bar and a clubhouse. Prices are slightly higher than off resort, but you could always choose to venture away as there are some great choices nearby too.
Awesome Villas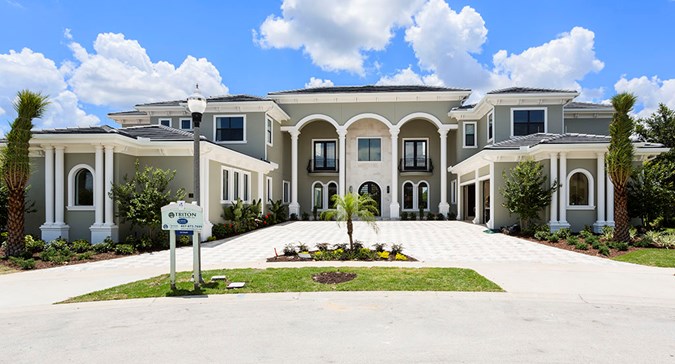 When it comes to the villas at Reunion Resort villas, you will not be disappointed. Finished and maintained to a high standard, these vacation rentals offer a home from home experience, and in many cases give you more than your house as most have pools and games rooms to entertain you during your stay. Relax in comfort and enjoy the extra space you do not get in a hotel, and all for a better price.
More About Orlando
Orlando is certainly on every kids bucket list and is visited by hundreds of thousands of families each year. It's the home of Disney World Florida which is one of the worlds top family attractions and consists of four theme parks, Disney Springs shopping/dining and two water parks, not to mention the fantastic Golf opportunities available at Disney.