How to Watch an Orlando Magic Game During Your Visit to Orlando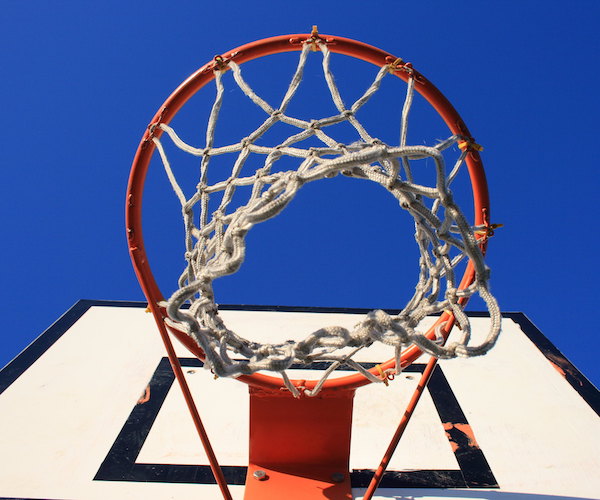 How to Watch an Orlando Magic Game During Your Visit to Orlando
If you are a fan of the NBA then a visit to Orlando gives you the perfect opportunity to take in a home game of the Orlando Magic. The NBA season generally runs from October to April. If you are in the area during this time then the chances are there will be a game on for you to check out. Follow our handy guide to make the most of how to watch an Orlando Magic Game during your visit to Orlando.
The Venue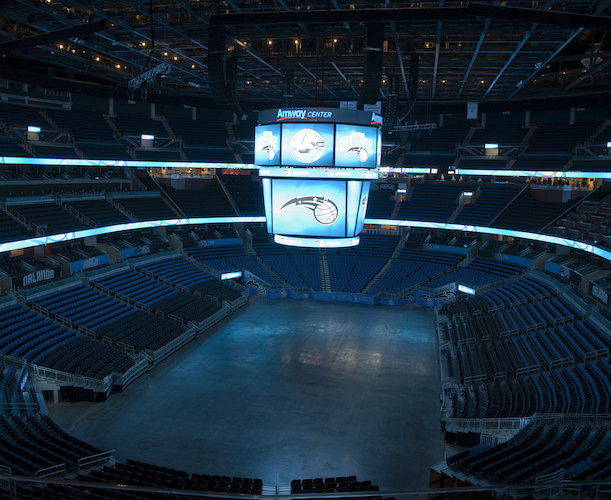 The Orlando Magic play their home games at the Amway Center which is located in the heart of downtown Orlando. Getting to the stadium should be relatively easy, though if you are wanting to attend a game then you should either look at public transport to get there or reserve your parking spot ahead of time. The stadium can seat up to 18,500 guests depending on the configuration. Furthermore, every seat in the house will give you a great view. Also, the scoreboard features some of the best technology around. At 42 feet and weighing just over 40 tonnes it is a huge beast. It's capable of displaying amazing high definition replays of all the action so you will never miss a thing.
The 2022/2023 Season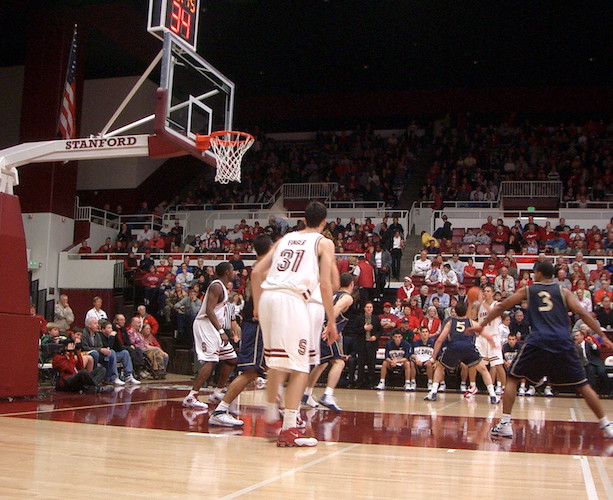 Check out this season's schedule here.
So if your trip covers any of those dates then you should be able to find a game to attend. As you can see they are fairly regular so it shouldn't be too much trouble to find one.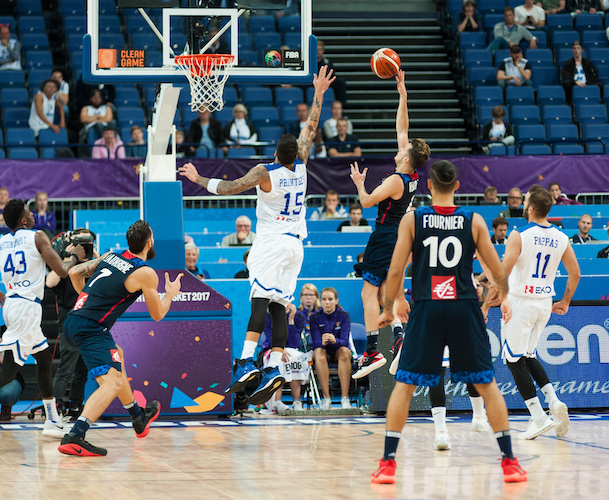 As mentioned above the season starts in October. So if your trip is towards the end of the year you should still be able to see a game. Also depending on how well the team plays they may have extra games that are played at home for playoffs and other championship games. You may also be able to go and see selected pre-season games, so it is always worth keeping an eye on the Orlando Magic website.
Costs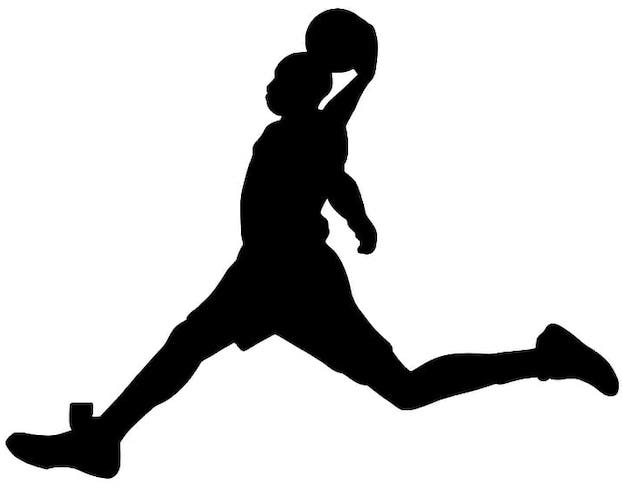 The ticket prices for games vary depending on who the Magic are playing against and wherein the stadium you sit. Lowest price tickets start at $25, but depending on the level of experience that you want you can get all sorts of different options. There are different experiences for groups available that include everything from performing the national anthem to being able to take away a piece of the net after the game as a keepsake. Some of these are even available at no extra cost. There are, of course, luxury packages available as well and these include being able to purchase a suite from which to watch the game with hospitality packages included, so depending on your level of fandom you will be able to create the memories of a lifetime.
Other Facilities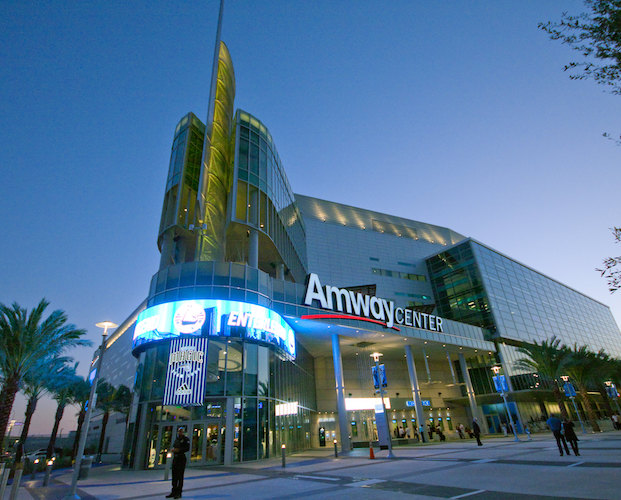 The venue is well stocked with food and drink outlets, so you can get yourself some refreshments during the game, or at half-time, though you won't want to miss the half-time show. There are bars and restaurants at the venue all with a great view of the event floor as well so you will miss as little of the action as possible whilst you are getting your drinks. There is an interactive kids-zone with lots of fun things for the young superstars to get involved in both before and after the game. As well as all this there is the Orlando Magic shop which is the best place to get your team based souvenirs. This shop is open even when there isn't a game so if you fancy a trip to pick up some great memorabilia then you can head out and visit it at any time. You will be able to find pretty much anything you want with an Orlando Magic logo or branding on it.
Summary
Whilst you are enjoying your visit to Florida you should be able to easily find an opportunity to go and take in a home game for the Orlando Magic. The stadium is easy to get to and has recently been refurbished so that its facilities are second to none. The team has regular home games that take place all throughout the week, so you needed just save it for a weekend trip. Ticket prices are reasonable and though some games will sell out close to game time, there should be plenty of opportunities to get tickets.
If you are making it a key point of your visit to Orlando then it pays to book tickets ahead of time and this will certainly give you the best options and let you get the best seats for the cheapest prices. An NBA game is a truly American experience and something that should be sampled by everyone as you take in the traditions and the pageantry of a live sports event done in only the way that American's can do it. NBA games are enjoyed by all sorts of people and you never know you might just bump into a celebrity while you are there.
Once you've checked out how to watch an Orlando Magic Game during your visit to Orlando, look at our range of villas for the perfect place to stay nearby!