Explore NASA – Top Things to Do at The Kennedy Space Centre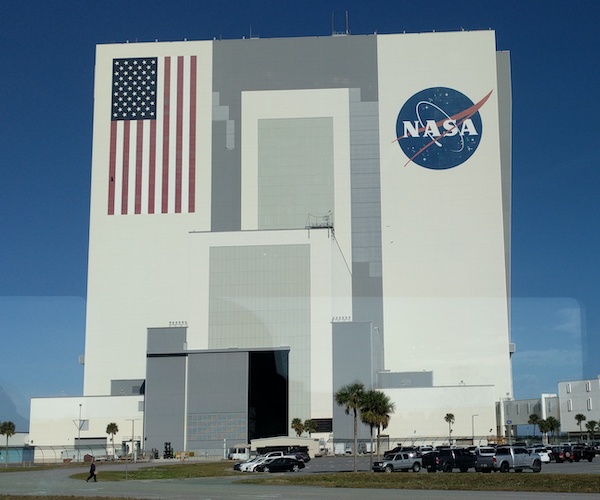 If you are in the Orlando area and are a fan of all things space, then a trip to the Kennedy Space Center should be high on your agenda. It's time for you to Explore NASA – Top Things to Do at The Kennedy Space Centre can be found below.
The Kennedy Space Center is home to all things space in the US and is one of the best places for space travel in the world. There is so much to see and do there that it can be difficult to fit it all on, but here are some things that you must try and fit in.
Meet an Astronaut
One of the coolest things to do while you are there is to meet a real-life astronaut. This will be someone who has previously lived or worked in space. You will be able to have your picture taken with them and you can ask them any questions that you have about space and being in space. They are friendly and open about their experiences and you can get a feel for what it was like.
Space Shuttle Atlantis
This is one of the former shuttles that was used for lots of real space missions in the past. It has been retired here and now you can have a good look around it. The fact that it is full-scale and displayed with the bay doors open and at an angle means that you can get a feel for what it was like to be used in missions and to be inside it.
IMAX Theatre
If you are a fan of spectacular movies and amazing scenery, then you should head to the IMAX theatre. This might be the next best thing to being in space yourself. So, grab your popcorn and head to the theatre. The theatre itself features two shows a day, so if you miss the first you can grab the second.
U.S. Astronaut Hall of Fame
This is a hall that is dedicated to honouring all of the US astronauts that there have been. Visitors to this exhibit will get to learn all about the lives of these fantastic men and women. This is all handled through the use of amazing interactive displays.
Heroes and Legends Attraction
This exhibit is also home to the hall of fame mentioned above. But it tells the compelling story of America's earliest space missions. This also has a 4D multi-sensory theatre as well as many genuine artefacts from space missions. There is also a genuine Redstone rocket. You will be learning what it takes to be a space hero before you go and see who they all are in the Hall of fame.
Rocket Garden
This allows you to be guided by a space expert as you learn all about the history of rocket science. It features a Redstone 3 rocket along with many many others in a surreal and great learning experience. You can judge the size and scale of the rockets that were used to get us into space.

Space Center Bus Tour
This is a great way to get a feel for the place as a whole. You are taken through a few restricted areas and other special places as you travel over the whole campus. You can see the launch pads and the iconic Vehicle Assembly Building. This is one of the best and most exciting tours, particularly for younger guests who want to learn all about space and our journey into it. The birthplace of American space flight is a great place to learn all about it.
Saturn V Rocket
This rocket is one of the most famous in the history of space flight. You can get up close and personal with this rocket that was used extensively. This was also one of the biggest rockets to ever make the trip to space. It is an amazing feat of engineering and it is great to see it up close. This is one of 3 V rockets out of the thirteen that were made that is still in the US. The size and complexity of the engineering will take your breath away
Shuttle Launch Experience
If you have ever wanted to know what it feels like to go into space? Then this is the experience for you. This eight and half minute ride feels like you are being shot into orbit. You buckle up in a simulated shuttle and witness the launch preparations as you get ready to blast off. Operations are led by veteran shuttle commander Charles Bowen and it is as close as you can get short of getting your job application into NASA and training for years.
Astronaut Training Simulator
If you want to train like a real astronaut and learn how to pilot the space shuttle and dock it on the international space station, then this is the experience for you. It details all of the complex and detailed engineering that goes into building and maintaining the space shuttle. During your experience, you can take the controls of the shuttle as you attempt to dock with the international space station. If you are feeling brave you can even attempt to try and land it the Kennedy Space Centre itself. That is truly something that will make you remember the holiday for a lifetime to come and you never know maybe it will inspire one of your children to grow up and become an astronaut.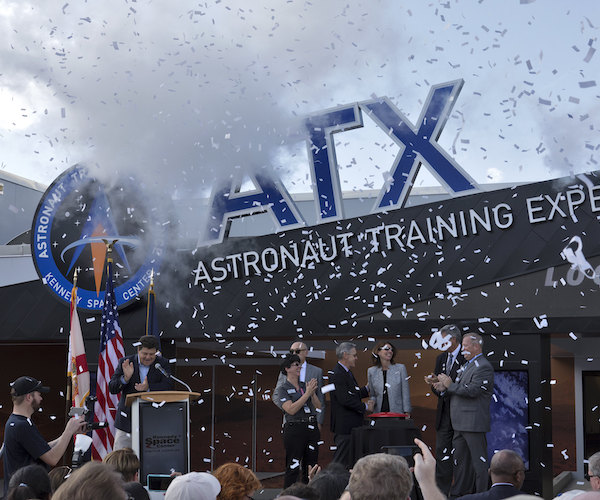 There are some great attractions that you can find at the Space Centre, and these are just some of the things you should look for. Keep an eye out for when there are some potential space launches due to take place. If you can time your trip well, you can even view a launch as it happens. This is an experience that you will never forget. Launches happen several times a year, but they do change all the time, so it can be difficult to get right. Some of the best places to see the launch require tickets but these can be booked on the day.
Explore NASA – Top Things to Do at The Kennedy Space Centre. For a convenient place to stay – check out one of our stunning luxury villas.