News Year's Eve Celebrations in Orlando is a night where everyone gets to stay up late and welcome in the new calendar year. If you are thinking of timing your Orlando visit to coincide with this global event, you are in for a real treat. All over the area, there are magical things to see and do as the clock chimes midnight. The only disappointing thing is you can only be in one of them when January 1st arrives. Here are some of the best things to do in Orlando this December 31st, you will just have to decide which appeals most!
Disney World Fireworks and Fun
Of course, this is one of the most popular Orlando events at New Year's. All the Christmas lights and decorations are still up making all of the sites more magical than ever. It gets busy, so you want to make sure you are in the park early. There are loads of extra entertainment events happening as well, so there is loads to see and do while you wait for the ball to drop.
Head to the Magic Kingdom and join the dance parties which will be happening at Frontierland and Tomorrowland before heading to the Fantasy in the Sky fireworks when the clock chimes midnight. If you want to pack more than one event into your time, then you will be excited to learn this happens on both the 30th and the 31st so take your pick!
Epcot has a seriously global day with fireworks going off when the clock strikes midnight in each of the counties that feature in the World Showcase Pavilions. Don't worry; you can go about your day, as usual, just look to the skies every time you hear the announcement telling you which country you are celebrating with now. The day culminates in the ball drop for Orlando time which sees more fireworks and celebrations.
Over at Animal Kingdom you can see the new year in with your favourite creatures big and small. There is already loads of noise to frighten our animal friends so this one is a little bit quieter. Try themed food and drink and head to the Tree of Life at midnight for an exclusive countdown event.
At Disney's Contemporary Resort, all your favourite Pixar characters will be on hand for an epic party suitable for all ages.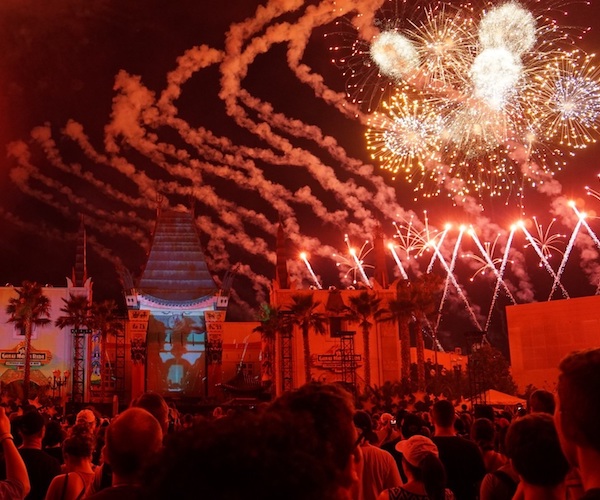 Universal Orlando
Over at Universal, you will also find loads going on, and another all-ages party for those with kids to attend. The whole park will be buzzing, and you will find all your favourite characters come to party. There are some impressive pyrotechnics to be seen and loads of confetti everywhere as you celebrate the end of another year. Keep an eye on Central Park and the Music Plaza Stage as they host most of the main celebrations. For those over 21, 8pm heralds the start of the Universal CityWalk party that goes right through till 2am. With Orlando's biggest dance floor and loads of DJ's the party really will go on all night. Enjoy seeing in the New Year in style. Booking is essential, so get your tickets well in advance.
Finally, at the Orlando Universal Hotels, there will also be a range of entertainment on offer for the guests. If you prefer something a little quieter and closer to your bed you can stay and indulge in the many events and join the buffet meal and midnight toasts.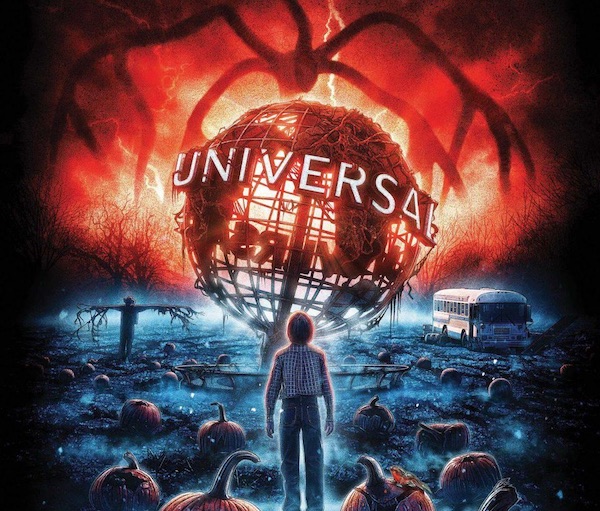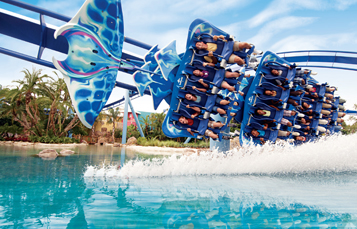 SeaWorld Orlando
Even the aquatic creatures want a good New Year's party, and there are events running all day and evening culminating in fireworks at midnight.
Legoland Florida
Kid-friendly is the main word here, and you take part in this spectacular event even if you are somewhere else on NYE. Legoland hosts their Kid's New Year's Party for six nights from December 26th. You can join in with the special building events and dance parties and watch the fireworks each night. If you want to see the unique 'brick-drop' you will need to be there on the 31st as this is a once a year only event but well worth it and it happens at a child-friendly time so you can get them back to your accommodation for bed if you prefer and have chilled midnight.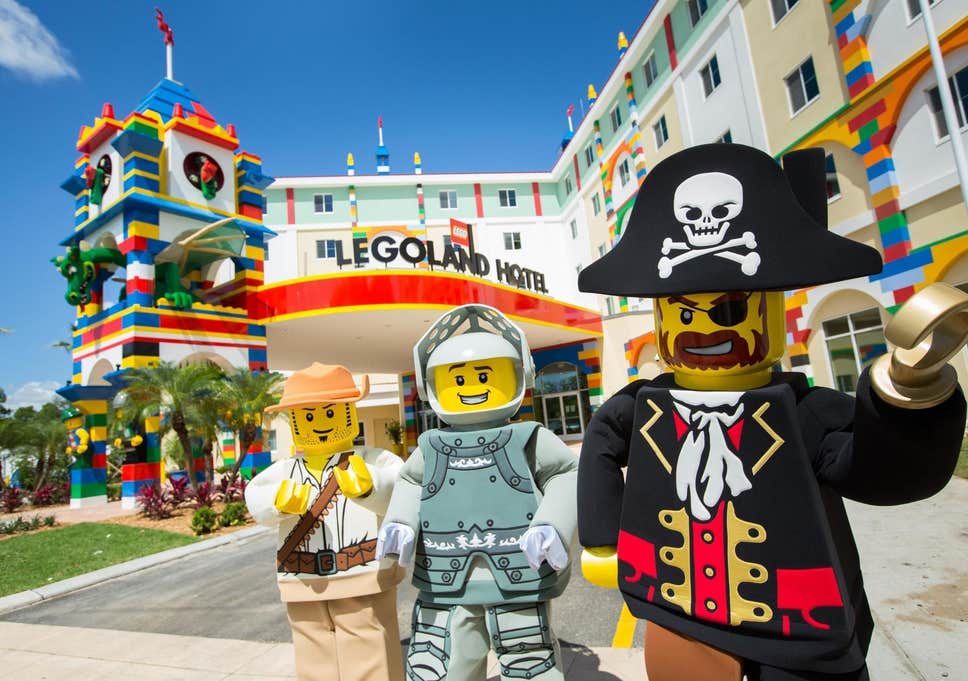 Reunion Resort
For guest staying at the Reunion Resort, there is the chance to party just a few yards from your villa and make it home to bed whenever you have had enough, or the kids need to sleep. Head to the Seven Eagles pool for a family-friendly pool party and watch the ball drop on the big screen. Be sure to tell your concierge that you want to attend when you book into the villa, and they will make sure your tickets are available.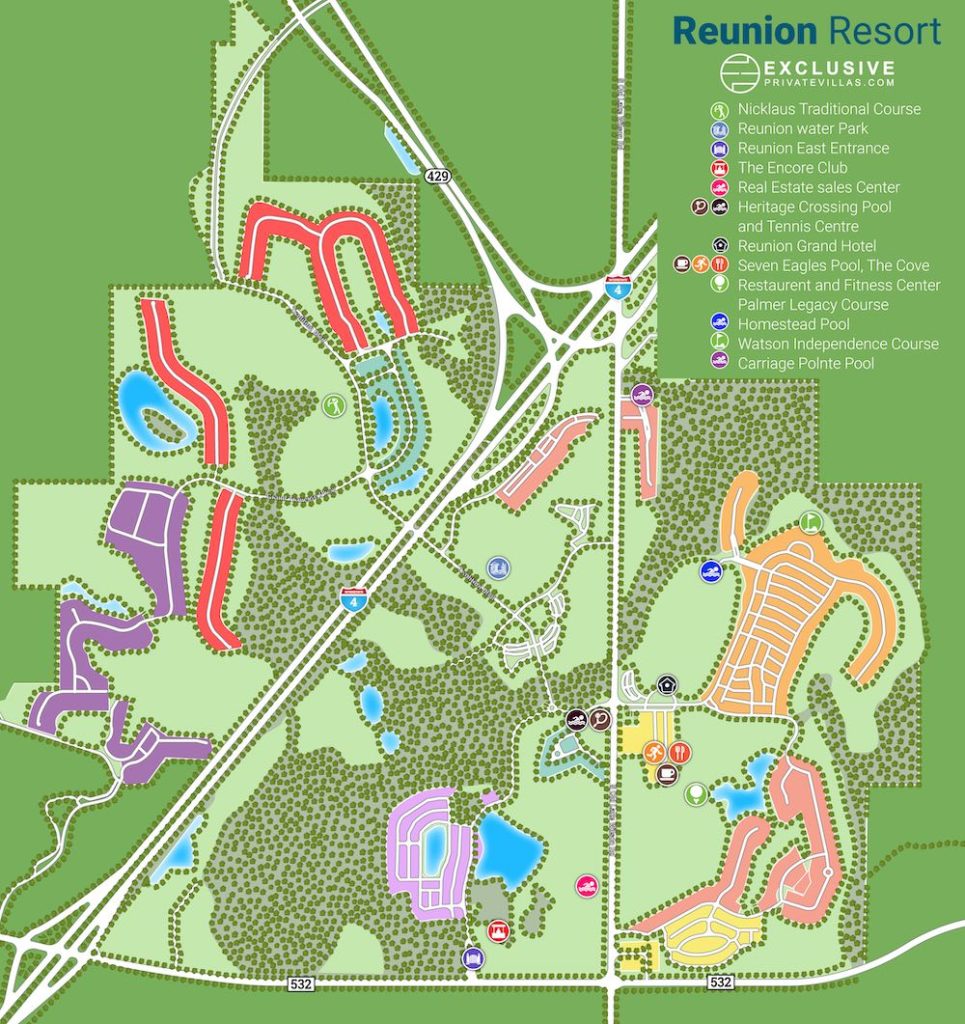 One80 Skytop Lounge
If you want to see the new year in from on high, the Skytop Lounge is the perfect venue. Enjoy panoramic views of the city and a complimentary glass of champagne at midnight. This is a more adults-only venue, so best avoided with little ones in tow.
ICON Park
A free to attend event at Orlando's premier entertainment venue. Stick around and watch the countdown for all the different time zones and finally when the clock strikes midnight right where you stand enjoy the fireworks spectacle, which is complemented by an impressive light show.
As you can see, there are many events for you to choose from when you spend New Year's Eve in Orlando, and some of them even take place on other nights so be sure to pack in as much as possible. Many of the events are open to those who show up and buy tickets on the door, but some do require reservations or booking in advance, so be sure to check. If you have little ones and will be back in your accommodation before midnight, there is plenty of coverage on the local television channels, and you can always tune in and watch the ball drop in Times Square instead.