Experiencing Disney's Tower of Terror ride for the 100th time.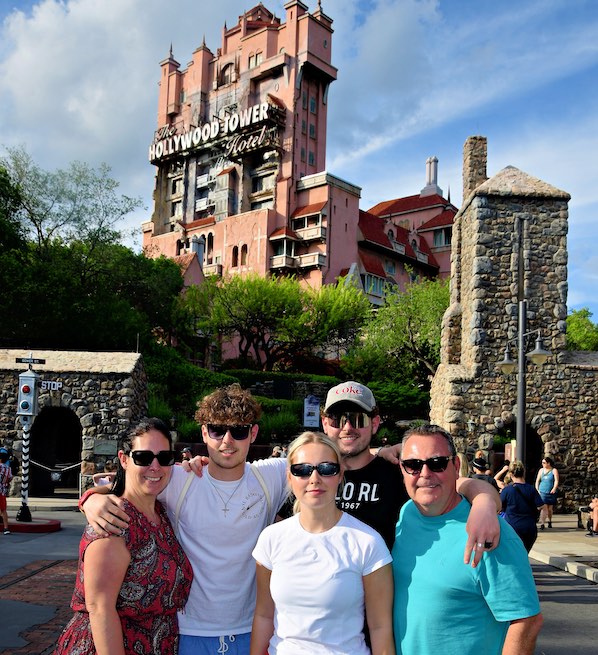 So, if you, like me, have heard your parents talk about this really old TV show called the Twilight Zone. It was about aliens and supernatural stuff, and it's actually pretty cool for something that came out in the 1950s. Anyway, from what I've been told, this is one of the most iconic supernatural television shows in the history of TV, so it's not exactly surprising that there was a ride at Disney World. Technically, this is the Disney World version because the Disneyland version was replaced with the Guardians of the Galaxy ride.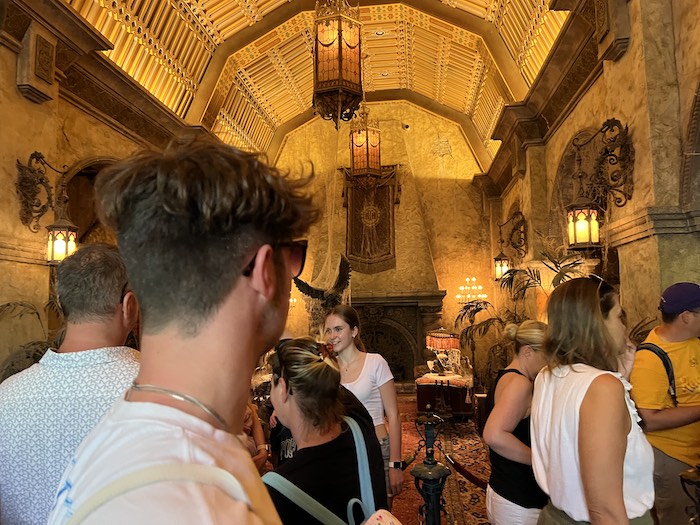 Anyway, that's not important. What's important is that this is a really cool ride and I'm about to try it again for the 100th time and I'm only 19. It's a bit different from some of the other rides at Disneyland and Disney World in the sense that it's not about a film series, and it's not as big on the special effects, but it's very good at what it does.
So it starts with this elevator. That seems pretty normal, right? However, you get in the elevator, and then you go down, and then you're in a spooky hallway. It's a bit like something out of Scooby Doo but arguably much eerier. It's a pretty dark hallway; you only really see the odd flash of lightning and very dim lighting, which helps a lot with the ambience.
See, what you've got to understand with a ride like this is the buildup to the ride is as important as the ride itself. The buildup to the ride is pretty standard in the sense that you line up, you get in the ride, and the elevator is the ride. However, the story of the ride is told through the buildup itself. It's a very subtle thing and a little confusing if you're not clued in from the start.
Something that you also have to appreciate is the way that horror and atmosphere are used in this ride. It's not very obvious in some cases, but then there are moments of just brilliant atmospheric intensity. It's really hard to explain. Imagine a really good horror film, and you get what this is.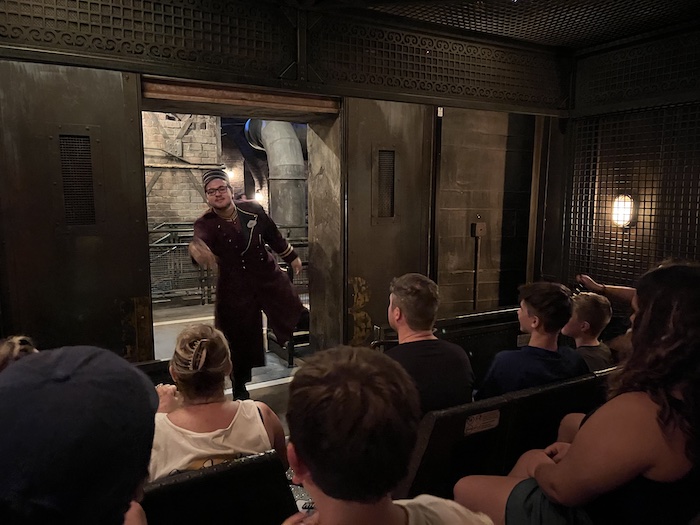 For example, you get five ghost people just randomly appearing in the middle of the first hallway. They point at the elevator, it closes, and the ride moves on. That's really cool. It's also really spooky, which is definitely the theme here. This is meant to be a spooky ride.
Once you get to the 13th floor, the ride starts to move through a room while you're in the elevator. That's part of the story, and you'll see bits and pieces from the actual Twilight Zone show. Like, there's a doorway floating in space, for example. Apparently, that's important.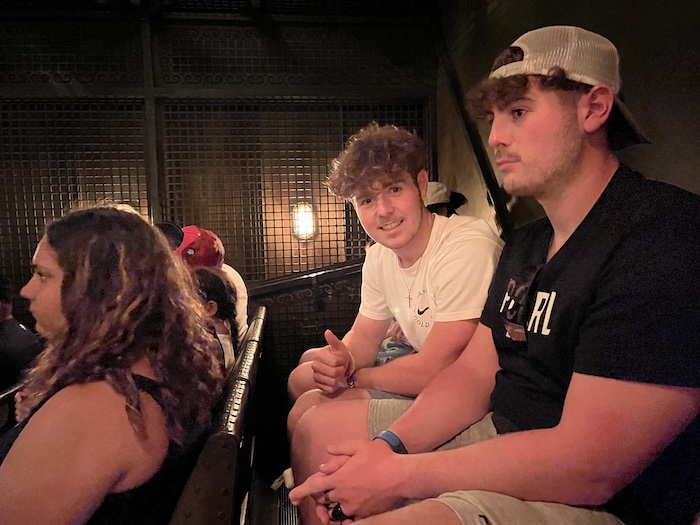 Anyway, the elevator moves through the room, it goes to a black sort of starry background, and then the whole thing drops massively. You plummet down, and then you go back up, and then you plummet down again, and it repeats a couple of times until you wind up back on the 13th floor again. That's where the ride ends.
You've probably noticed I haven't talked much about the buildup to this ride. That's because there isn't really much of a buildup. The ride itself is the main attraction, and everything that happens during the ride is part of the story, the atmosphere, and the ambience. It's not an event that you build up to from the outside; it's more like something you experience at the time.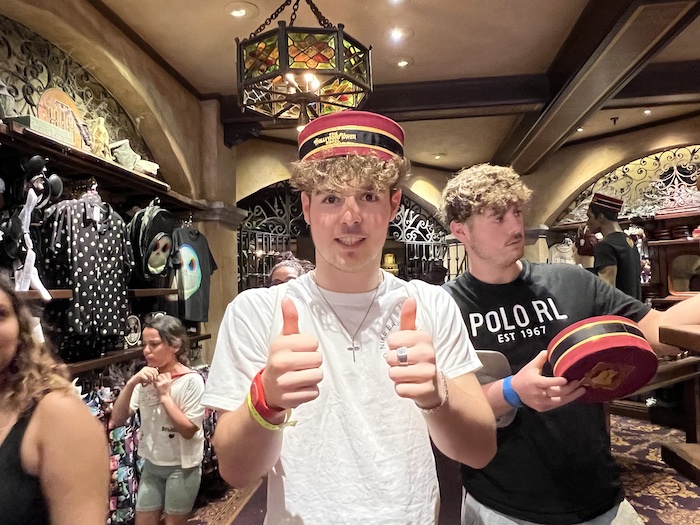 You have to realise that this is one of the most iconic Disney rides in the world. Everybody knows about this one, and lots of people have been on it before. This was my first time, but I understood what people were talking about almost instantly. It's so rich in atmosphere, and it doesn't try to be scary; it tries to be spooky, and it does that really well. I've not watched masses of the original Twilight zone, I saw a couple of episodes in preparation for the ride, but it really does capture the atmosphere.
From what I can gather, the ride hasn't particularly changed in the last few years, but that's because it doesn't have to. It's cultivated a unique identity, something that people recognise and associate with the Twilight Zone show. This is something which works to the benefit of the ride because people go with a preconception already in their heads about what to expect, and in some cases, you get what you're expecting, but for people like me, who don't know much about the show, it's a cool little window into time.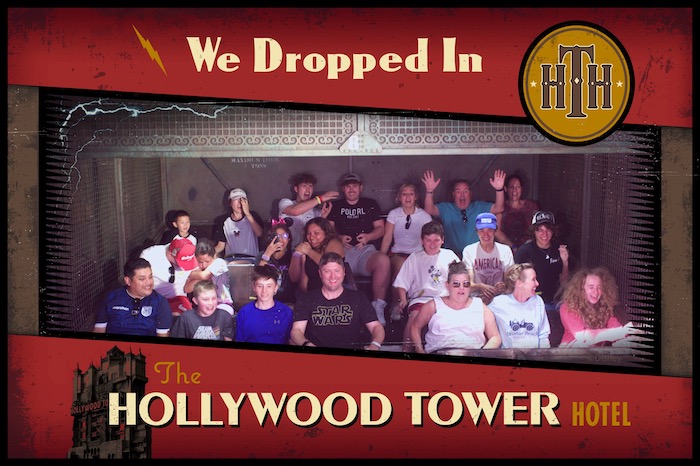 If you do go on this ride, it's definitely worth doing it more than once. This gives you a chance to stop and take a look at everything that's part of the experience and to really notice just how crazy it can be. This was peak horror back in the day, and It's really cool that it's still appealing even now. Like, you can really tell just how iconic some of the parts of the show are because there is so much attention put on them.
The ride itself is pretty intense. It's very raw and short comparatively. It's not big on visual effects; it's more on physical effects. You might find yourself feeling genuine fear when the elevator starts falling, and that's part of the experience. For a brief second, I was genuinely afraid that this elevator was going to fall and crash. It was only when it didn't crash that I remembered this was a ride and it was safe.
All things considered, this was a pretty great ride. I could recommend it to just about anybody who likes a bit of horror and wants to experience an iconic part of Disney World. The show itself is really old but actually interesting to watch, so check out a few episodes before you go on the ride; you probably won't regret it.