Exciting Rides You Must Try in Universal Studios Orlando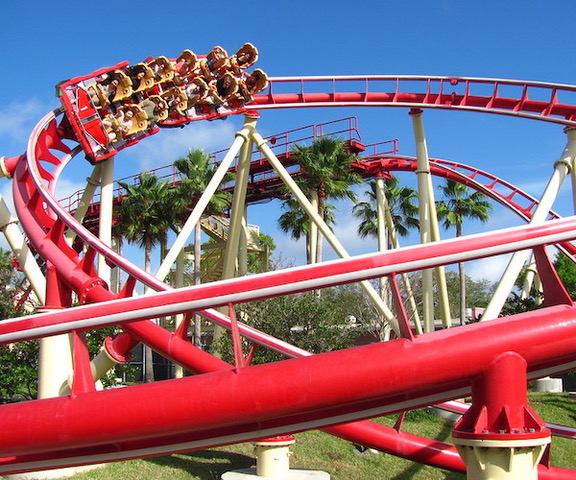 Check out the Exciting Rides You Must Try in Universal Studios Orlando! From Harry Potter to Spider-Man to Men In Black to Minions – there's fun for everyone!
If you are headed to the Orlando area this year, or even next, there are definitely some places you really should take time to visit. Universal Studios is the second most popular theme park in the area. It has so much to offer that you really need to give yourself a good couple of days to explore the park. Inside the gate, you will find some of the most impressive rides on offer across the globe.
This is not about thrilling and chilling rollercoasters, oh no, this is about being transported into the lives of your favorite characters! Take the most exciting ride of your life with them! To get you going here are some of the most Exciting Rides You Must Try in Universal Studios Orlando!
Harry Potter and the Forbidden Journey at Islands of Adventure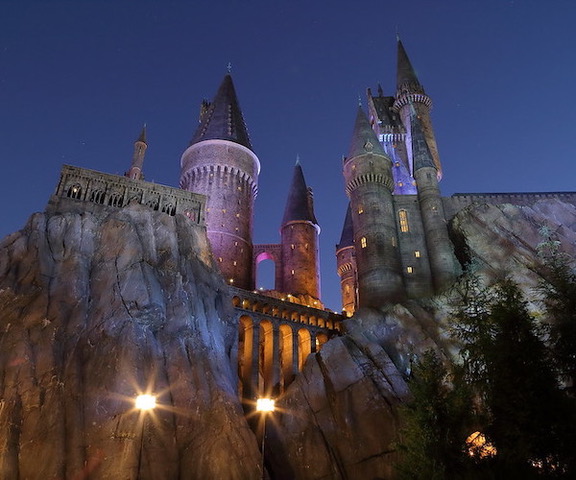 If wizarding fun is right up your street, then you will love the Harry Potter ride. The attention to detail is impressive, and fans have raved about it since the day it opened its doors in 2010. You'll be able to head to Hogwarts Castle, have a game of Quidditch and come scarily close to the death eaters. Join Harry, Ron, Hermione, and the others in this thrilling and nail-biting adventure. This is a fantastic ride that is futuristic in design and really brings the world of Harry Potter and his friends to life.
The Amazing Adventures of Spider-Man at Islands of Adventure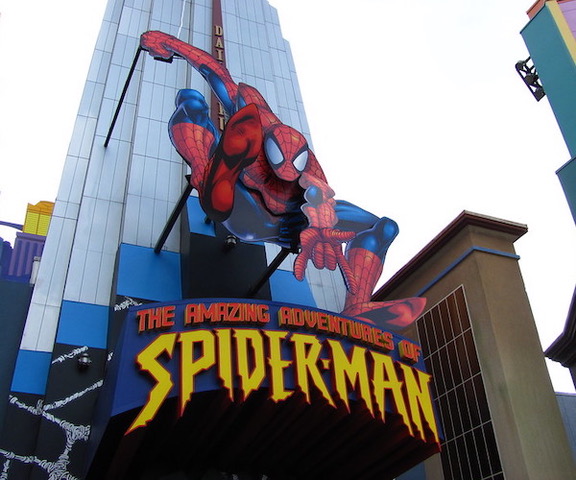 Spider-Man is a much-loved hero that has been reincarnated many times in print, film, and television. It's little surprise that he has taken his place in the hallowed halls that are Universal Studios. The ride opened in 1999 and featured unique revolutionary roving motion base vehicles. This has created a mind-blowing experience that is so virtual it is almost reality! It has stunning 3D projections of the scenes and 4D elements taken from the movies. It is a totally immersive Marvel-style world that leaves you feeling like you have become a comic book character. In 2012 the ride was given an update and the imagery was transformed into even more realistic high definition.
Hagrid's Magical Creatures Motorbike Adventure at Islands of Adventure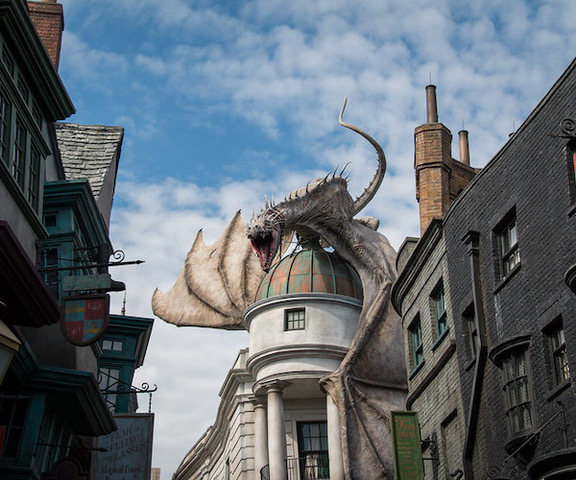 Harry Potter fans will be delighted with this mega-size adventure with the big man himself. This is actually a rollercoaster style ride, but it doesn't detract from the total brilliance of the premise. Sitting astride Hagrid's motorbike, you will be taken to Hogsmeade's Forbidden Forest! Stunning scenes await that will transport you right into the thick of it. There are a host of animatic characters to keep you company. You'll discover magical creatures and bucket loads of adventure. Expect to see some centaurs, Cornish Pixies and more on this immersive coaster. It's overflowing with magic and fun.
Harry Potter and the Escape from Gringotts at Universal Studios Florida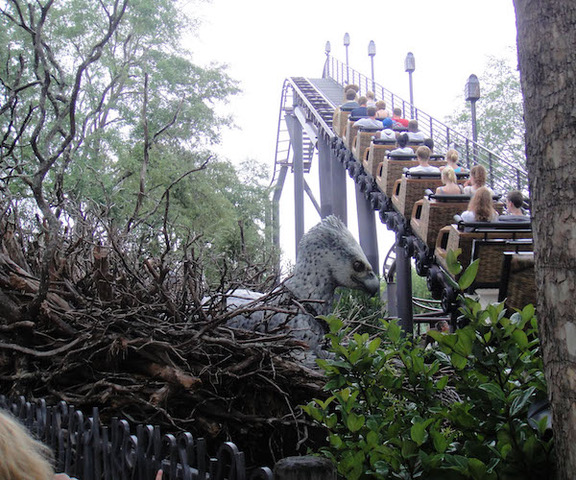 Harry Potter is a hugely popular franchise, so it is little wonder that there are numerous tributes to this legendary wizard and his pals. In Diagon Alley, you will find a second Harry Potter land that rivals the original Hogsmeade to take the best in the show. In this ride, you will be loaded into a tricked-out coaster train and taken on a wild adventure to a land that never really was. Into the Gringotts Bank vaults, you will go, deep beneath street level where you will come face to face with the most dangerous of enemies! Not to mention he who must not be named, Lord Voldemort himself! Have no fear, though because by your side are the three young wizards who will keep you safe and help you as battle dragons and other menaces. Harry, Hermione, and Ron will play out this adventure with you on an impressive ride that you must try while you are there.
Despicable Me Minion Mayhem at Universal Studios Florida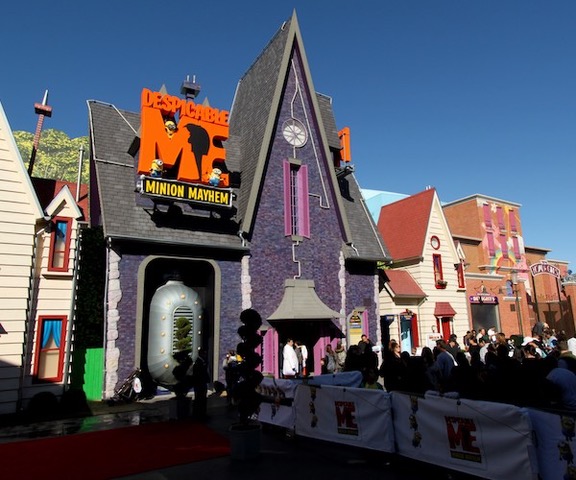 The chaos causing, yet compelling yellow creatures in blue dungarees are brought to life in this hilarious and fun adventure. It takes place in the park's ride film theatre. It's gentle and light-hearted while being totally faithful to the film. Watch cheeky minions creating a riot of color and humor. You cannot fail to crack a smile while engaging with this totally irreverent and engaging story taken from their own movie.
Men in Black Alien Attack at Universal Studios Florida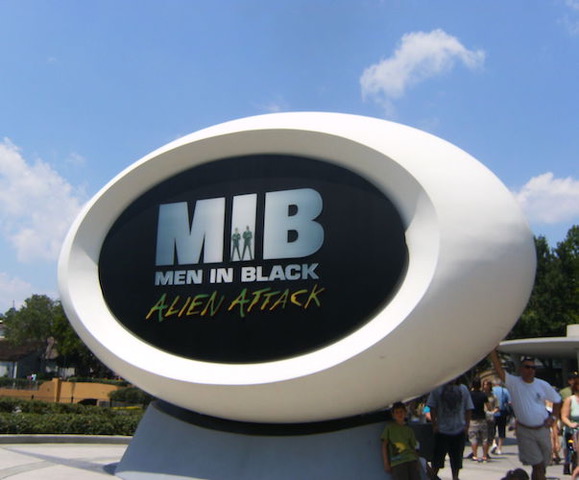 It is time to put on the last suit you will ever wear and leave your identity at the door! You're going incognito with the Men in Black as a recruit scrub. You'll be needed to demonstrate your shooting skills when chaos breaks out in a theme park. You need to save the day and shoot down the aliens in the World Fair. But don't think your mission will be that easy, though! Your car is spinning, and you must fight the dizziness to get a direct hit! Can you be the hero of New York City and save the world? In the words of the immortal K "There's always an Arquillian Battle Cruiser, or a Corillian Death Ray, or an intergalactic plague that is about to wipe out all life on this miserable little planet. And the only way these people can get on with their happy lives is that they DO NOT KNOW ABOUT IT!"
Transformers: The Ride 3D at Universal Studios Florida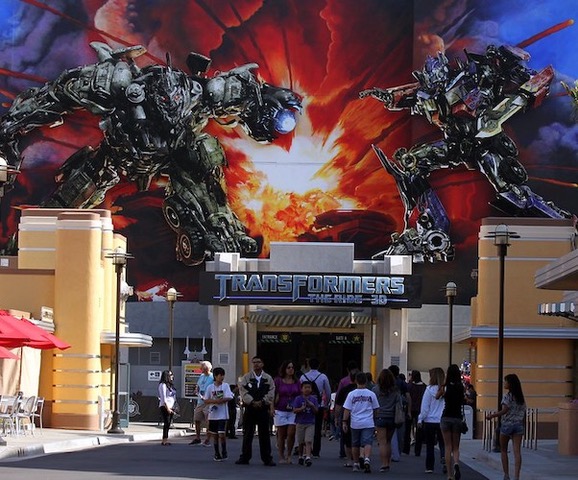 This is another ride in the same sort of style as Spider-Man with the roving motion base ride. It is time to help the Autobots save the world! This time, you have the look and feel of the iconic movie to support you on this adventure. Expect to encounter giant characters and spend your time inside the shell of your own robot! You'll head on this high-octane adventure with Bumble Bee and others. Fans of the show will love this adventure! Even if you haven't seen the film there is plenty on offer, it's a really epic ride.
Now that you know all the Exciting Rides You Must Try in Universal Studios Orlando, it's time to check out one of our luxury Villas! We can help find you your perfect base with which to explore all that Orlando has to offer.