Enjoy A Spooky Halloween At Disney World Orlando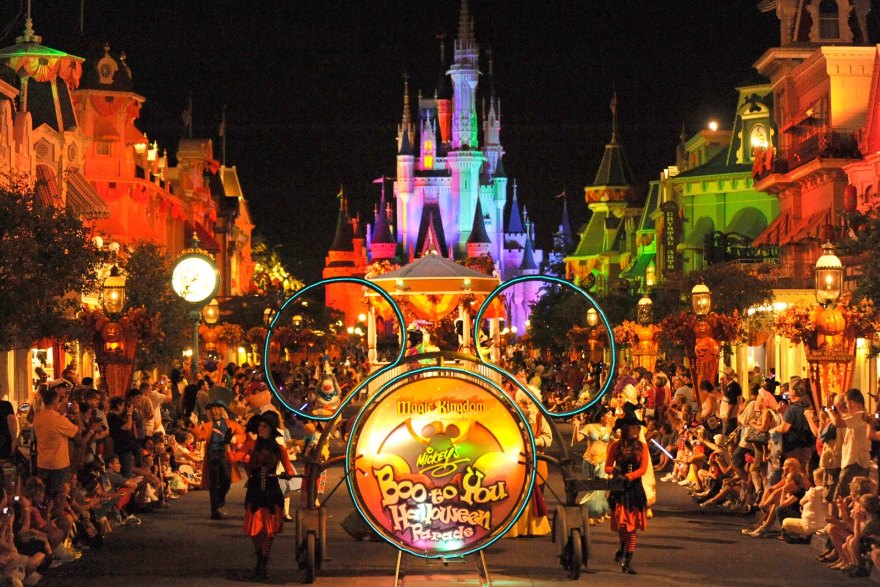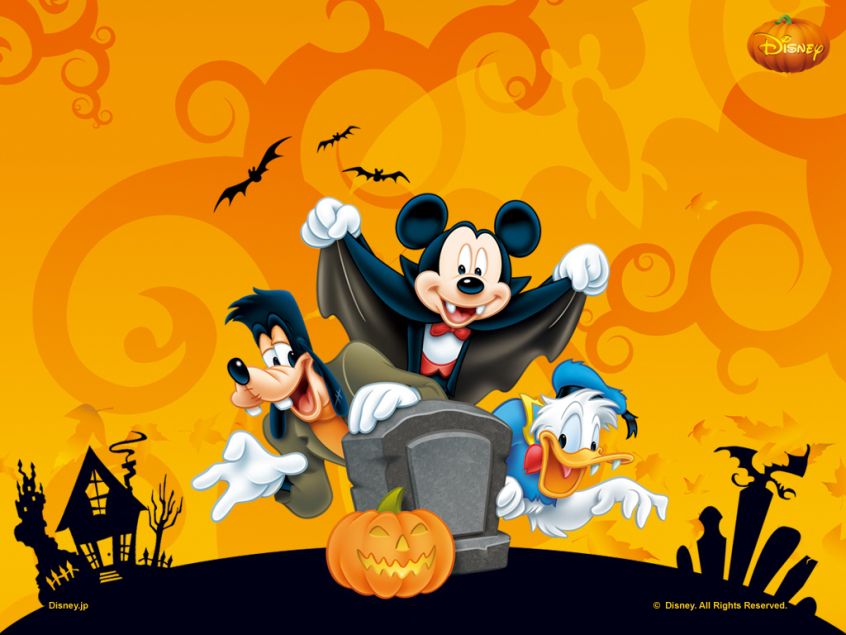 There is no denying that Orlando is the home of Halloween entertainment. Looking to enjoy A Spooky Halloween At Disney World Orlando? Walt Disney World goes all out for this time of year and makes it the perfect place for spooky family fun or fright-filled scare attractions for teenagers and adults. If you want to celebrate Halloween in style this year, there's no better destination than Orlando for the most extensive and best spooky events.
Here are some of the best Halloween events at Disney World Orlando.
Pumpkin scarecrows
Making the perfect spooky photo opportunity when the characters aren't around, you'll spot fun scary pumpkin heads dotted around the Magic Kingdom park. These characters offer great not-so-scary fun for the little ones, but really add to the Halloween atmosphere and give the whole park a fun autumnal vibe. Give your children the task of finding all of the scarecrows and picking their favourite scarecrow character.
Halloween Dining
Enjoy a festive Halloween feast with Minnie Mouse in Disney's Hollywood Studios. Ideal for kids and parents alike, the Halloween feast is the chance to meet all of your favourite Disney characters with a difference. Each character is styled with spooky Halloween fancy dress and will bring the spookiness to life with fun activities throughout the meal. During the dining character meal, you have ample opportunity to get great photos of your favourite characters in Halloween costumes and is the perfect excuse to get dressed up yourself.
Return To Sleepy Hollow
For an immersive Halloween experience, head to Disney's Fort Wilderness Resort. It's here where you can watch the classic 1949 Disney film; The Legend of Sleepy Hollow. This iconic animated film is shown in the stables for added effect (the Tri-Circle-D Ranch). During the experience, you'll have an encounter with the Headless Horseman for genuinely spooky goings-on. Tickets to this event include a photo opportunity with the legendary Headless Horseman as well as a goody bag full of Halloween treats.
HalloWishes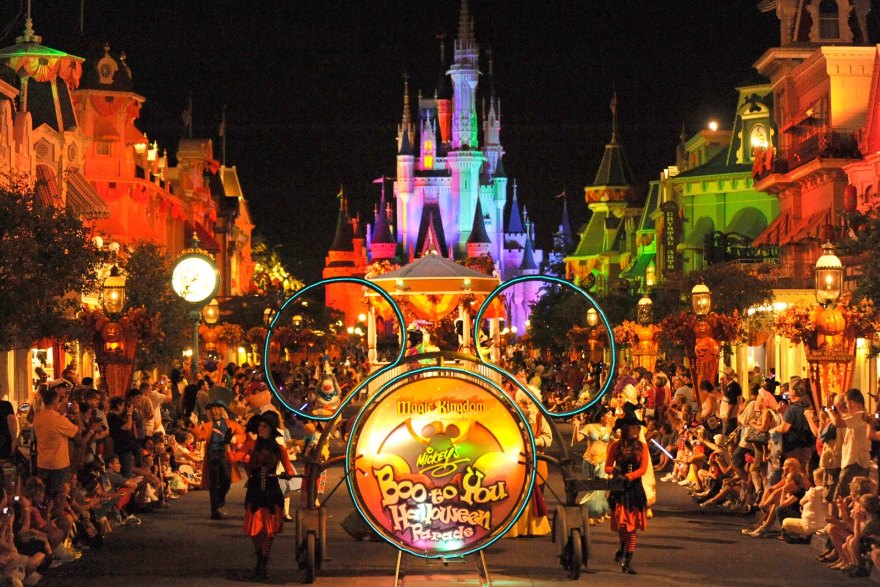 Considered the best fireworks show at Disney, HalloWishes offers a 360-degree firework show throughout the Magic Kingdom. The fireworks display come complete with dramatic music in line with the Disney Villain theme. You can even enjoy the firework show on a Magic Kingdom firework cruise, where you can sail on the Seven Seas Lagoon enjoying an incredible firework display complete with great drinks and sumptuous desserts.
Dress-Up
When enjoying Disney during Halloween, you need to look the part. Fortunately, the Halloween themed merchandise range has grown across Disney so you can find all you need to join in with the scary costumes. From clothing, decorations, souvenirs and treats, you can buy all you need to celebrate a Disney Halloween in style.
Spooky Treats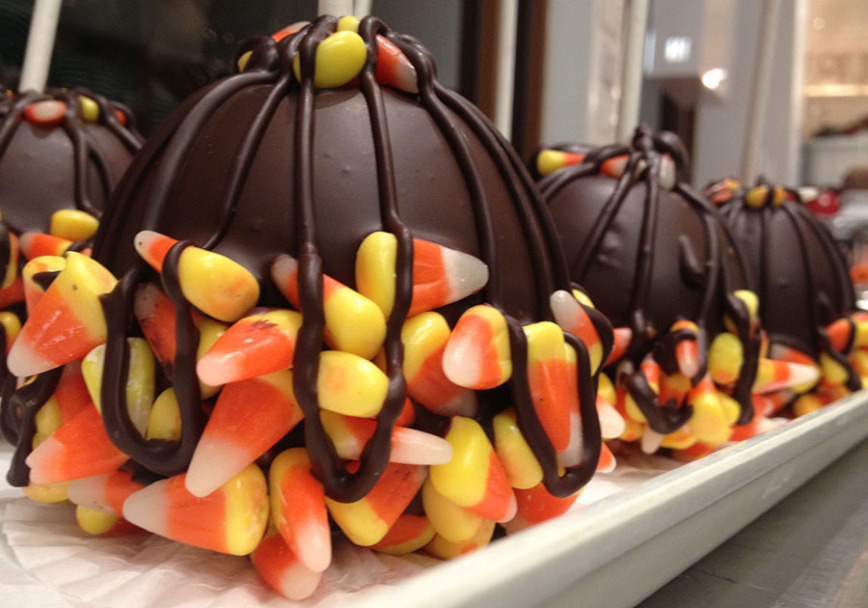 No Disney experience is complete without some delicious Disney treats. During Halloween seasons, you can find an array of seasonal treats for your delectation. There are themed collectable containers for popcorn as well as Skull Apples; your not-so-healthy candy and toffee apple tradition treat. You can enjoy pumpkin-flavoured ice cream at the Plaza Ice Cream Parlor and Mickey Halloween Cupcakes at the Main Street Bakery. Throughout the park, you can find lots of spooky treats that will surprise not scare.
Movies Under The Stars
Throughout the season you can enjoy Halloween-themed films at the Movies Under The Stars. While this activity runs throughout the year at various Disney resorts, during Halloween, they go all out with nightly Halloween movies at the beach or pool. A great way to enjoy some frights in a beautiful location.
Mickey's Not-So-Scary Halloween Party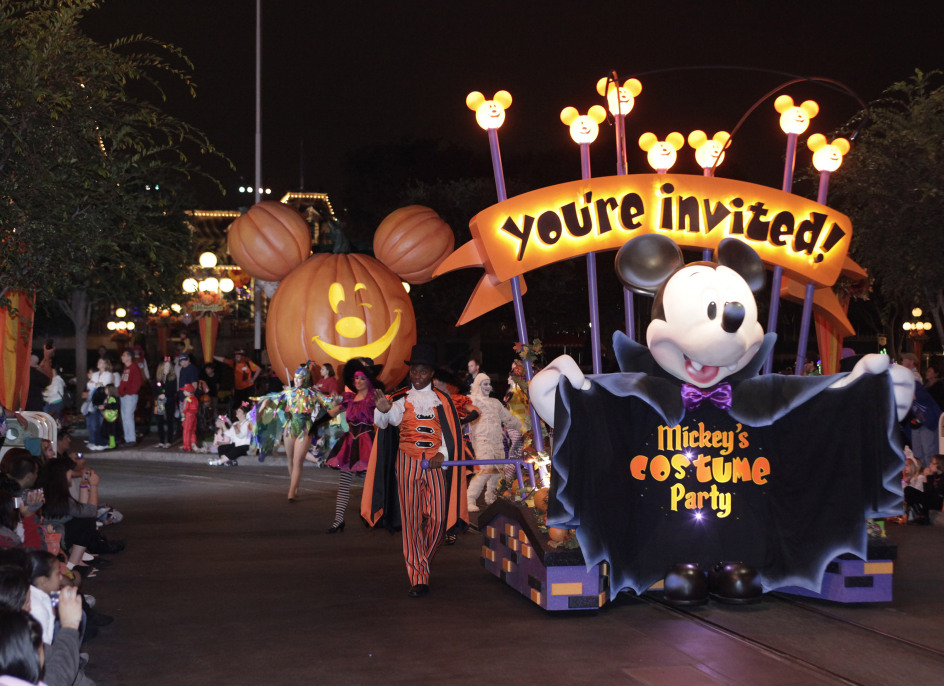 The cherry on the cake for the Halloween season is undoubtedly Mickey's Not-So-Scary Halloween Party. Held on selected evenings throughout the season, the party will delight adults and children alike. Dressing up is almost essential and the evening's entertainment begins by trick-or-treating throughout the Magic Kingdom. During the evening, the Boo-to-you Halloween parade is worth getting an excellent view for. Led by the Headless Horseman, you can see all of your favourite Disney characters dressed up for the party who will spend time greeting you and providing you with plenty of photo opportunities.
One advantage of the party is your chance to meet some of the Disney characters rarely seen at the resort as its during Halloween where they let their villains out. Each aspect of the party is covered to the smallest details from spooky lighting, themed music, grinning ghosts and dance parties.
Just before you retire back to the comfort of your Luxury Villa, don't forget the grand finale. The firework display, HalloWishes, is guaranteed to take your breath away and there is a magical sight wherever you turn. Don't worry if you scare easily, this Halloween spectacular provides laughter and smiles not screams and hauntings.
You now know how best to enjoy a Spooky Halloween At Disney World Orlando. All you need to do now is contact us to find your perfect holiday home!