5 Great Reasons to Choose Reunion Resort for Your Disney Vacation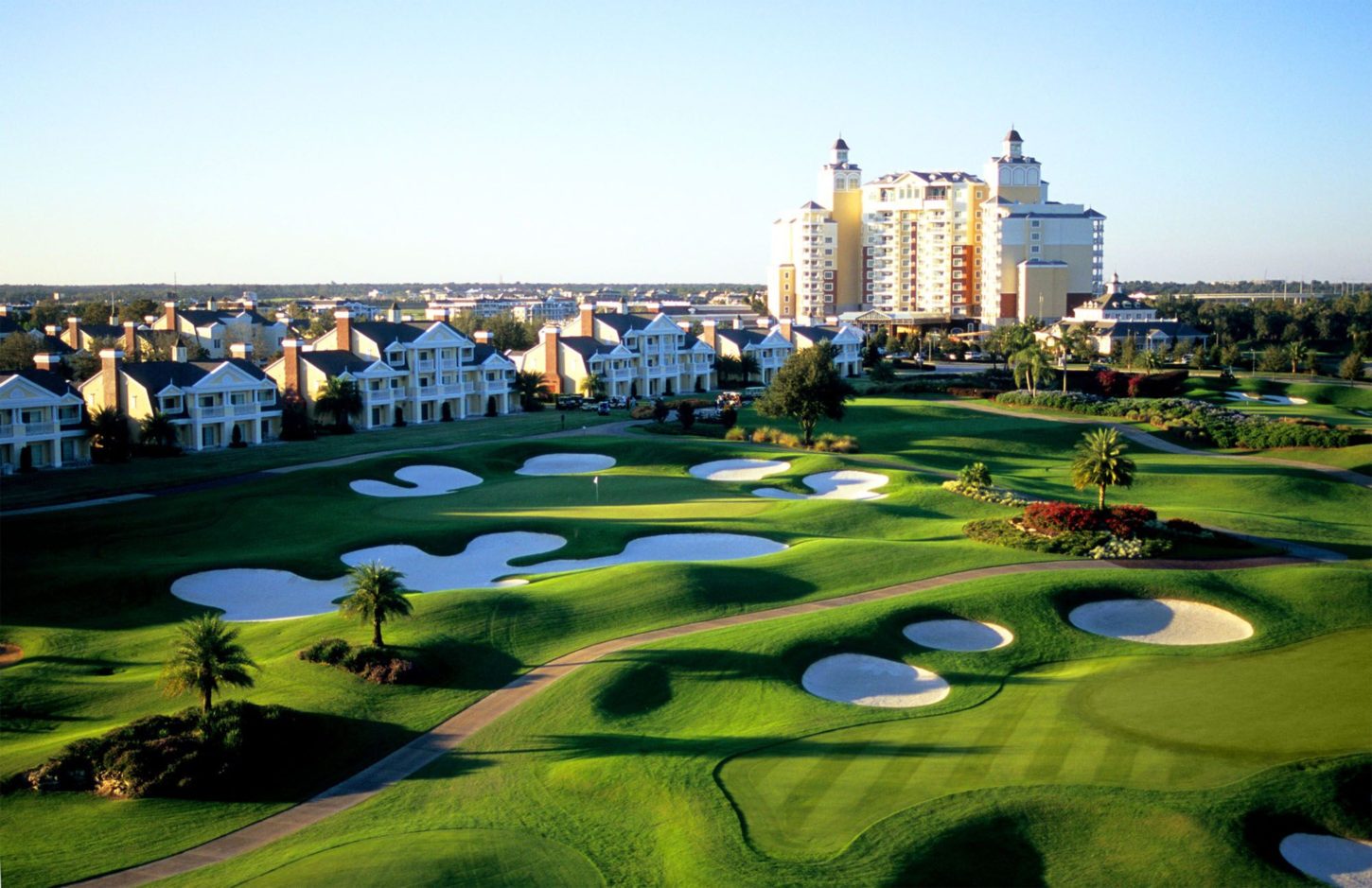 When you start looking at rental homes for your Disney vacation, you may be slightly overwhelmed by the choice on offer. How do you know what to choose and where to stay? Reunion Resort could hold the perfect answer. Here are 5 Great Reasons to Choose Reunion Resort for Your Disney Vacation.
1. So Very Close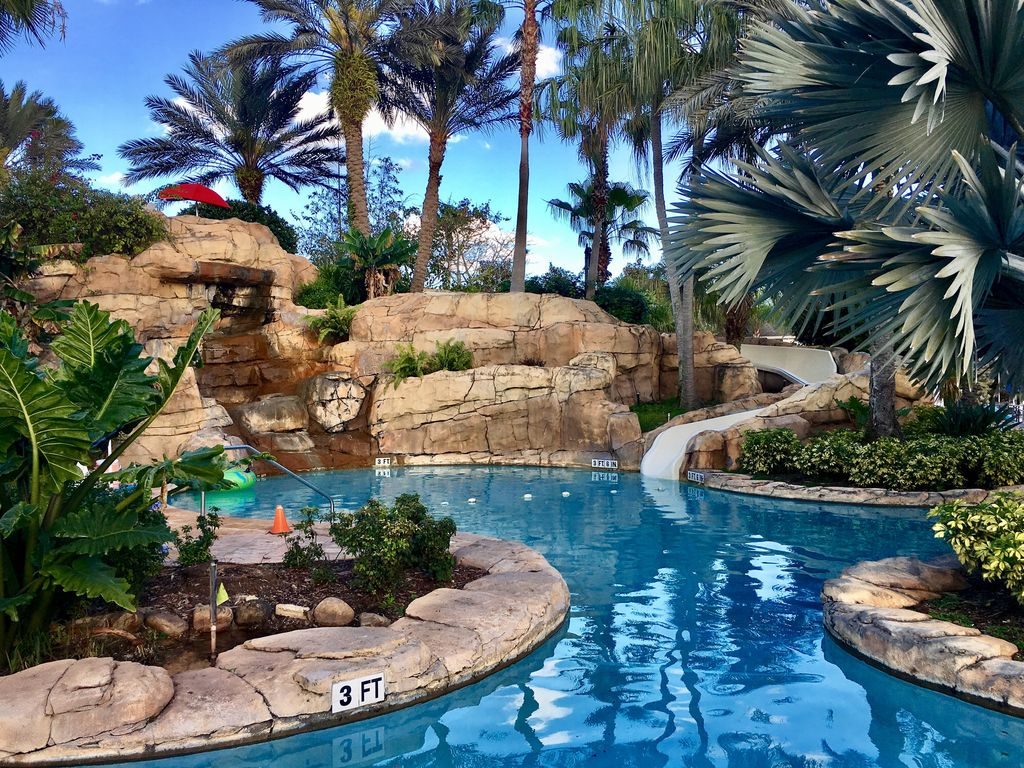 If you are not going to stay on the park, which we know can be very expensive and in one of Disney's hotels, which are lovely, you are looking at only a room rather than a whole house, how close can you stay? Lots of villa resorts boast a short 15/20 mile drive to the main parks which sounds quite good. That is until you realise that the Reunion Resort Villas are only 6 miles away. This means you are almost on the doorstep when you wake up each morning. Unless there is a specific event in the area, you can drive from your holiday villa to the main gate in 10 minutes.
2. Action Packed Resort
While Disney and the other leading parks are likely to be where you spend most of your time, what if you want a quieter day? Reunion Resort has a fabulous water park with slides and kids pool and much more. You can order poolside food and drinks and just sit back and chill. It is worth asking about this when you book, as not all rental properties owners subscribe to this extra service, but lots do so it won't be hard to find a property that grants you access to the water fun.
3. Tee Off?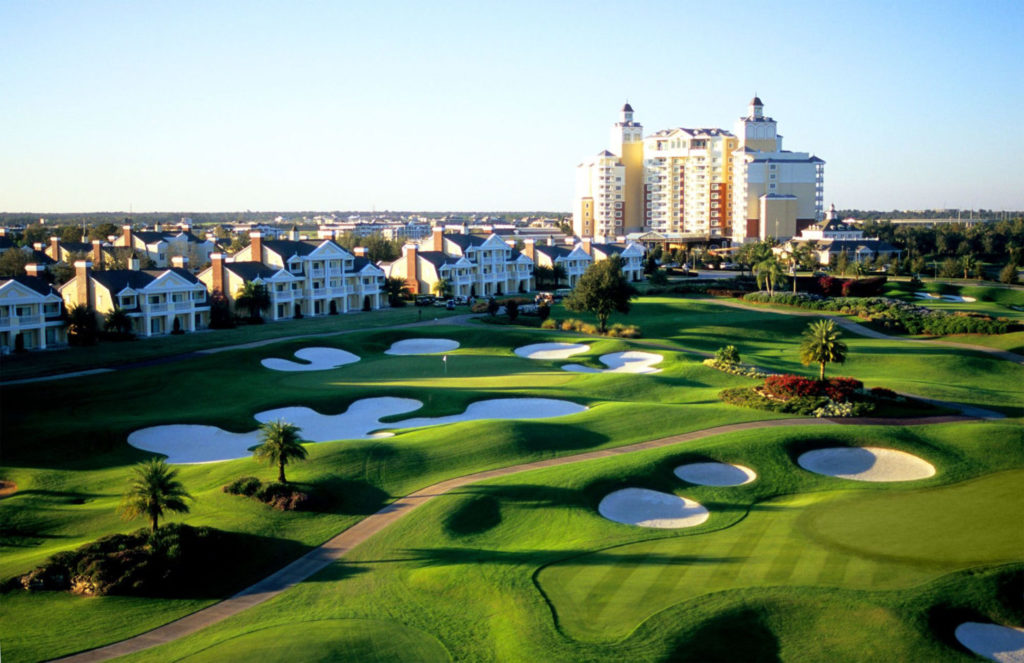 If you are a golf fan, then you are also going to be in for a real treat. There is not just one PGA golf course on site, no, there are three. Yes, three fantastic courses for you to play while you are there. All are entirely different boasting different challenges to players, so whether you have time to play all three is up to you (and the family!)
4. Food, Glorious Food
The resort also boasts a wealth of restaurants, pubs and grills to satisfy even the fussiest eater. Naturally being in a villa, you will be able to cater for yourselves, but if you fancy eating out, you have a wealth of choice just waiting. The rundown goes like this: A poolside bar and restaurant, two gourmet venues, a sushi bar and a clubhouse. Prices are slightly higher than off resort, but you could always choose to venture away as there are some great choices nearby too.
5. Awesome Villas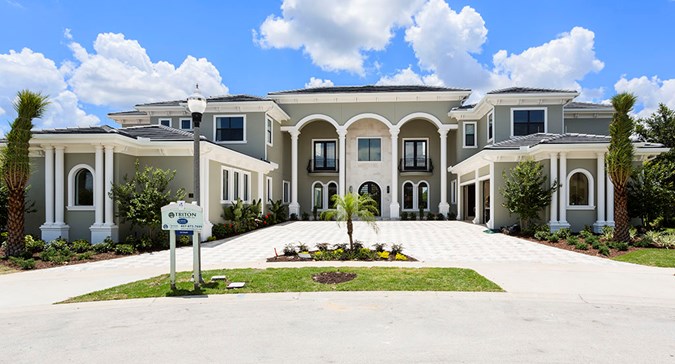 When it comes to the villas at Reunion Resort villas, you will not be disappointed. Finished and maintained to a high standard, these vacation rentals offer a home from home experience, and in many cases give you more than your house as most have pools and games rooms to entertain you during your stay. Relax in comfort and enjoy the extra space you do not get in a hotel, and all for a better price.