We just rode "Avatar" and it was awesome. Animal Kingdom at it's best.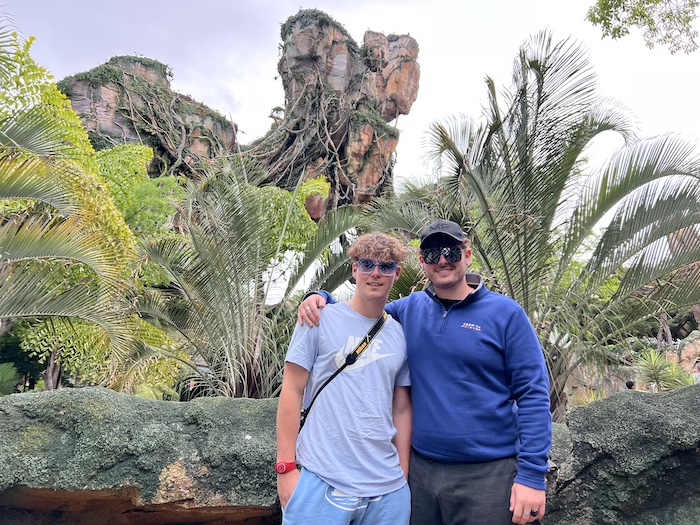 We just rode Avatar and it was awesome. So, you know how that movie came out recently, Avatar 2? It was done by that guy, James Cameron, and it was about the original Avatar film that's like 15 years old or something. I recently watched both of those films because I was interested, and loads of people were talking about the original, so it made sense to check this right out. I think everyone would agree that Avatar 2 is amazing.
The first thing I want to say is that this kind of ride isn't like any of the other rides in the whole park. This is a unique experience, in the same way, that there's never really been another film like Avatar.
For anybody who doesn't know, let me give you a basic rundown of how Avatar works. Basically, it's all about this alien planet with giant blue people. The humans who come to the planet discover that they can upload their consciousness into genetically created blue people, and then they can go and explore the planet and interact with the native blue people. If that doesn't make a lot of sense, you might want to watch the original film.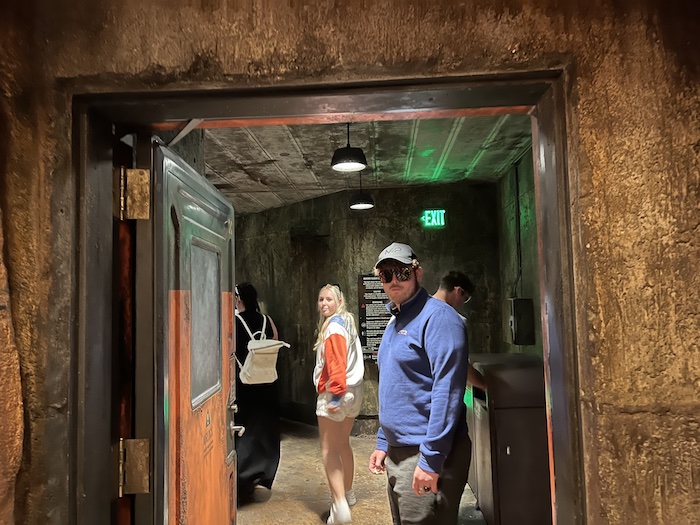 Anyway, there's a lot of cool stuff to see as you go on the ride, and it helps a lot with the immersion and the worldbuilding, so I'm going to talk about it. You'll start off in this cool cave, and it's built to be a mini history lesson about the blue people. They're called the Na'vi. You'll see a lot of the rich life energy that inhabits the planet the Na'vi live on, which is called Pandora. There are a lot of animals, life, and then a whole laboratory where humans have been studying the planet.
The lab is really interesting, and there are lots of things to look at. However, the first thing that you'll probably notice is the giant blue person in the tank. It's an incredibly detailed replica of a Na'vi, and it looks absolutely fantastic. However, once you've finished taking that in, do take a look at the rest of the lab because there's a lot to appreciate here. There are a lot of books and research about the planet and its inhabitants, computer data, and it's all very immersive. You'll be surprised exactly how much detail and effort went into this. Having just watched the films recently, I saw a lot of things that I recognised.
So, once you've been past the cave in the lab, you get to the ride itself, which is a unique experience. I'm trying to think of a comparison, but there really isn't one. This is pretty much a unique experience, and it does really well at creating a fun and engaging time for all.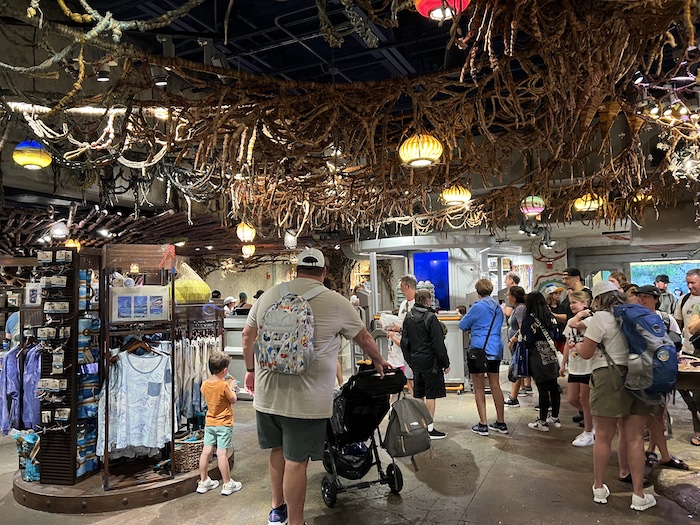 The ride puts you in the shoes of someone who has uploaded their consciousness to one of the blue people, and you get to ride one of the animals that live on the planet, it is a flying animal and to do that, you get in this sort of bike-type thing. It's an experience that makes use of 3-D goggles and this apparatus to create the feeling of riding an animal. There are two different types of animals you can match up with; it depends on which one you prefer.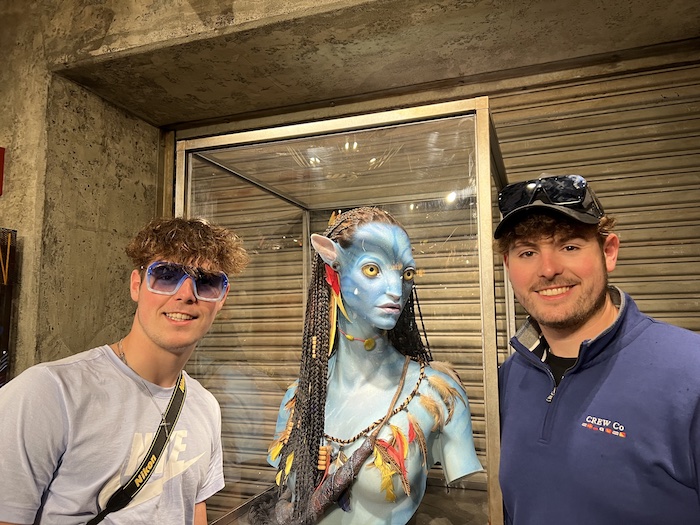 As an experience, this is really difficult to try and describe, so you have to kind of try and imagine it. It's not quite like riding a motorcycle, but it's similar. It's very fast-paced, and you see a lot of cool images and movies. The goggles help you to see the world around you, and there are elements of 4D cinema in there, like smells and water spraying on your face gently.
One thing to know is that this is a really fast and really hectic ride. You're not going to find anything else like this in the park, and you really do start to feel like you're there. It's great for immersion, and if it gets too intense, you can sort of look down for a bit and just breathe for a few minutes. However, you shouldn't need to. It's a very fast-paced experience, but it's not overwhelming. It's a lot of fun.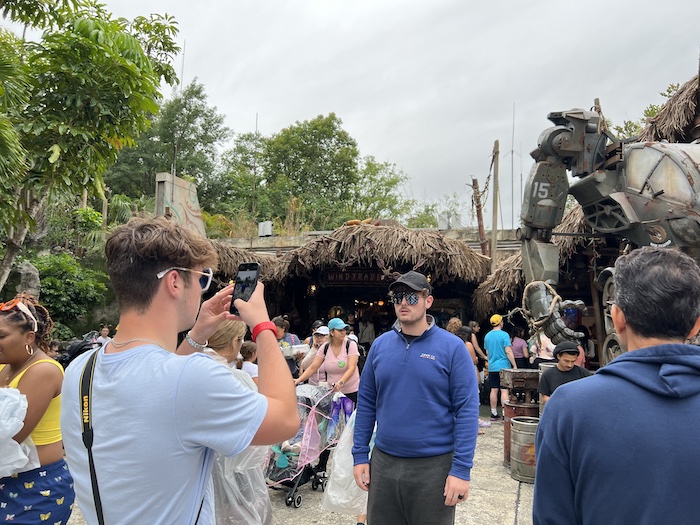 Overall, the thing about this particular ride is that it is really not like anything else you'll ever do. It's not even a ride in the conventional sense. It's a fully immersive experience. The buildup to getting into the motorcycle-type thing and the actual experience itself are all part of one big world. The line that you go through to get on and going through the cave in the lab help you to build this world. You learn about both sides of the story, from the perspective of the Na'vi, who have been living on the planet for countless generations and humans who are trying to understand this brand-new species.
With that being said, this might be a bit more experimental, but it's really quite impressive. I would be hard-pressed to say anything bad about it. It's fun, it's exciting, it's graphically stunning. You can tell that a lot of the original design concepts and footage from the film were used as the basis for this. James Cameron might be utterly crazy, but he makes really good films.
If you're a fan of the films, this is really something you do need to check out. I can't recommend it enough. It's almost like it's been pulled straight from the films and put into the real world. Everything about it is on point. The branding, the designs, the atmosphere. I had a great time with this, and I did it more than once because it really is the kind of thing you have to do at least twice just to soak up all the atmosphere and really get a feel for the world. I'd recommend it if you're interested, and Just be a little bit wary. Some people who suffer from travel sickness easily might find this a bit difficult, but otherwise, you'll have a great time….oh and don't forget to put your stuff in the lockers behind you otherwise you may well lose it!!
Authored by: James Potts. Exclusive Private Villas Ltd. All rights reserved 2023.