New "Out of this world" restaurant for EPCOT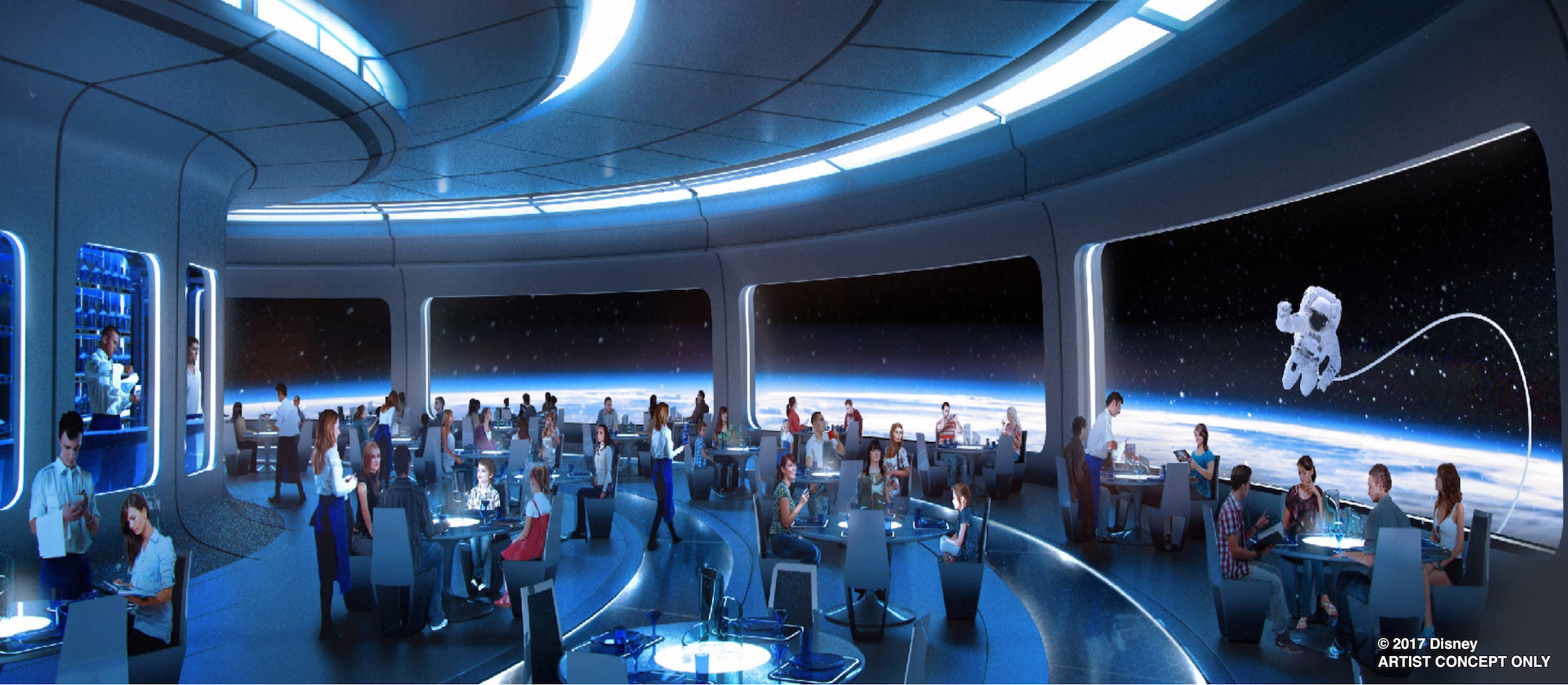 There's some exciting breaking news from Disney hot off the press. Take a look at the new "Out of this world" restaurant for EPCOT. Here's what Disney has to say.
"Just minutes ago, we unveiled exciting plans to create a new restaurant at Epcot that'll offer amazing meals with spectacular views high above Earth – from space!"
The restaurant, which will be located adjacent to the park's Mission: SPACE attraction, will invite guests to travel into space for amazing dining experiences in the stars. Walt Disney Imagineer Tom Fitzgerald shared a first look at the restaurant during the Walt Disney World Parks and Resorts presentation at D23 Expo 2017.
"We know our guests love dining at Epcot – and the restaurants really are out of this world," Tom said. "Now we're about to create one that takes that literally."
The new space restaurant will be operated by the Patina Restaurant Group. Patina Restaurant Group operates several other restaurants at Walt Disney World including Tutto Italia and Via Napoli at Epcot and Morimoto Asia at Disney Springs."
We at ExclusivePrivateVillas.com are more than excited about this development so drop back soon for the latest news on this breaking story.