Kerrie's 2023 Guide to the Best Restaurants in EPCOT Orlando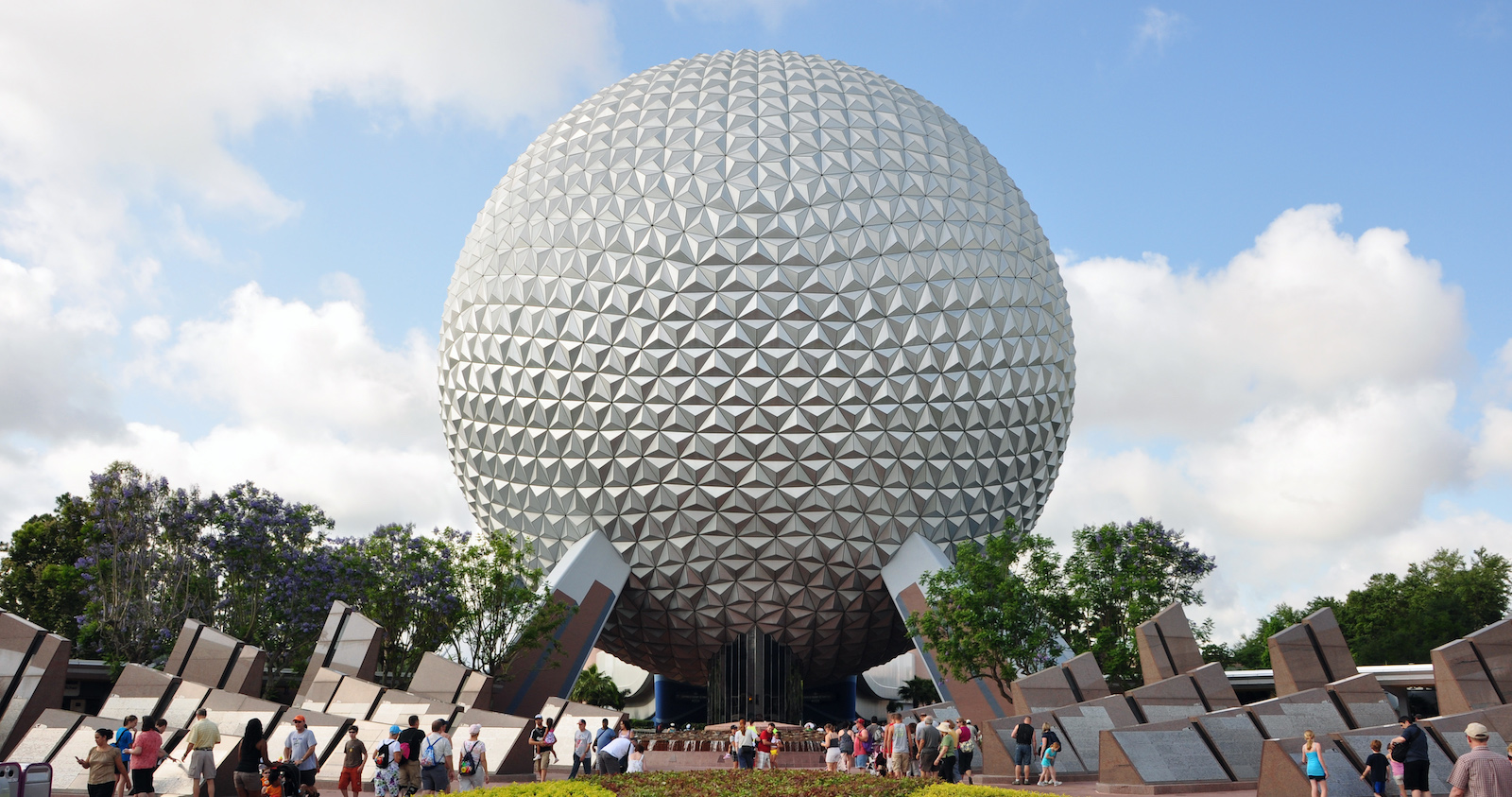 Did you know that Epcot has the most sit-down restaurant services in the whole of Disney World? They also have a vast array of food booths and snack carts, so it's a great place to be if you're feeling a little peckish. There are 46 restaurants, so it can be hard to know where to head for the best food and prices, but luckily we've put together a few of the best to help you out.
An Early Start at the Garden Grill Restaurant
There is certainly a lot on offer at the garden grill, and if you're in the park early and looking for some breakfast, it's an amazing place to head. At the moment, it's the only one of the Epcot restaurants to offer a character dining meal, so it's advisable to make a reservation as it tends to get busy. Not only that but the restaurant is located on the top of the land pavilion and features a revolving floor, providing you with amazing views to accompany your meal. It looks out over the Living with the Land ride, which is directly below. Joining you for breakfast are the cheeky duo of Chip n Dale, so be prepared for some fun and frolics. In terms of the food on offer, you're looking at a family-style American diner, and the Mickey waffles are highly recommended to satisfy your breakfast needs. Of course, you could opt to eat later in the day, and one of our favourites is the turkey, stuffing and mashed potato option.
Head to the Launch Pad of Space 220 Restaurant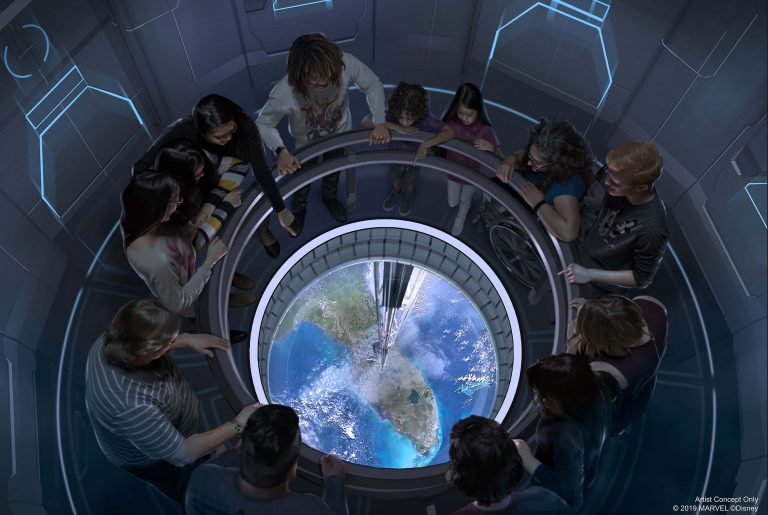 One of the newest arrivals at Epcot is Space 220 in World Discovery, it's only been open for about a year, and it is definitely worth a visit while you are there. It's a space simulator, and you will be dining as you fly 220 miles into outer space, with realistic views of the stars out of every window. The menu features American-style food with a unique twist because everything is space themed. It is a fixed-price, table service restaurant, and guests can choose from a list of starters, known as Lift Offs, main courses, known as the Star Course, and desserts, known as Super Nova Sweets. Each dish has a cute name, like Blue Moon Cauliflower and Spaced Glazed Duck Breast or Slow Rotation Short Ribs. Food is delicious, but because it's fixed price, it may not be the best location if you have picky younger eaters who aren't going to finish their meals.
Fine Dining at Le Cellier Steakhouse
If you're looking for fine dining, then head to Le Cellier Steakhouse, but you do need to ensure you reserve a table in advance as it is very popular. It can be found in the calendar pavilion in the world showcase and is widely regarded as having the best food in Epcot. So, your bill is going to be a little bit higher, but you do get an amazing choice of steak and seafood. The cheese soup is the signature starter dish and is absolutely delicious, and the filet mignon comes highly recommended. Possibly not the best place for family dining, but well worth an adult treat if you can get a table.
Entertain the Kids at Coral Reef Restaurant
Your little Nemo and Dory fans will love eating at the coral reef restaurant. Head under the sea with 8-foot aquarium wall windows surrounding the dining area. It is well thought out and makes use of tiered seating to ensure that everyone gets the best view possible of everything going on in the aquariums. As you might expect, seafood is high on the menu, but there are plenty of other choices if that's not your thing. It's not a cheap place to eat out, but at the same time, you do get to sit and watch the fantastic sea creatures going about life. It's estimated that there are over 2000 different creatures living there. While waiting for your food to be served, you can check out the fish guide and see how many of the creatures you can spot.
Dine at Spice Road Table for the Best Firework Views
The nightly fireworks are a big event at Epcot, and one of the best places to have dinner while enjoying the show is the spice Road table. Located on the waterfront, guests can enjoy delicious Mediterranean-inspired cuisine and be transformed journey to the Moroccan seaside. There is plenty on the menu, including fried calamari, spicy shrimp, and naan spreads. It is a walk-up, so you don't need to make a reservation, and they have such a wide menu of Tapas dishes that there is sure to be something for every pallet. Also, because they are small platters, it is perfect for dining with children.
The Best Snacks at Les Halls Boulangerie
If you're out and about enjoying the park but want a quick snack, head to France pavilion in the world showcase; you could actually be in a French patisserie. There are some gorgeous items on the menu, including plenty of sweet treats, but also warm sandwiches for lunchtime. It's often queued out of the door, but it moves quickly, so don't be put off. They also have a separate café window if you're just looking to order drinks. Highly recommended are the Macaron Lime Raspberry, the Brioche Au Chocolat and the Croissant Amandes.
Norwegian Delights at Kringla Bakeries Og Kafe
Unless you have spent any time in Norway, you may not have sampled the delightful local cuisine they have on offer. But if you head to the Norway pavilion in the world showcase, you can get your hands on the most delicious Norwegian specialities. From Viking coffee to school bread and rice cream, the list is pretty endless, and all of it is well worth trying. This is one of the only indoor fast-food eateries, and it's incredibly popular if the rain comes, so it's best to head there when it's dry as there is no wait to get a table.