Kerrie's 2023 Guide to the Best Restaurants in Disney's Hollywood Studios Orlando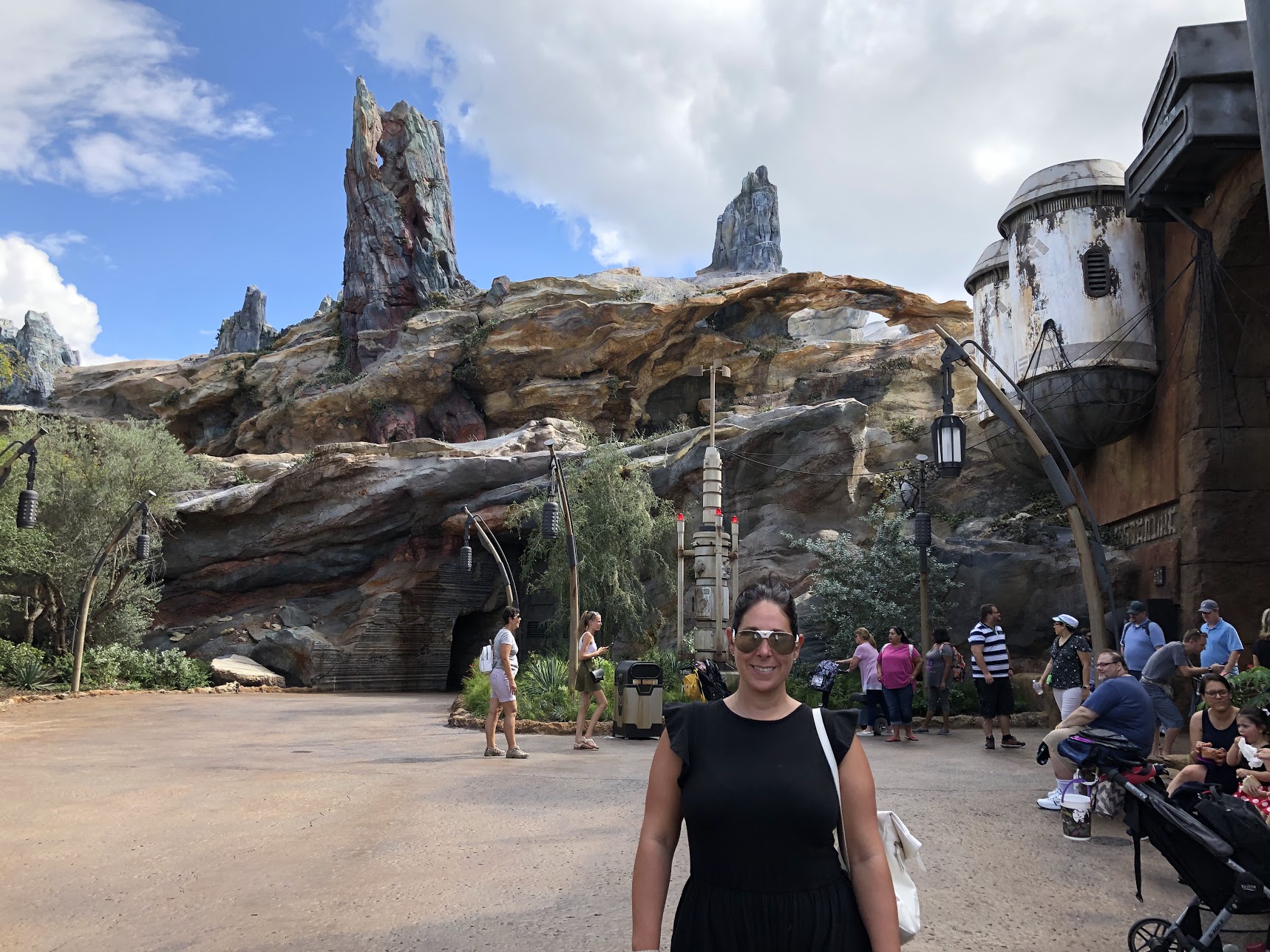 Of course, when you head to Disney, there is plenty to see, and it's not just Disney World. Most visitors try and take advantage of all the different themes. Parks and Hollywood studios is one of the most popular, with plenty of rides and decor featuring a nod to some of the most popular Disney movies and characters. A long day of fun and excitement exploring the park can also leave you needing sustenance, and there are some pretty amazing places to eat in Hollywood Studios Orlando. So let's have a look at some of those that are consistently rated as the best on offer. These range from table service to counter service (fast food) and snack shacks and takeaways.
The Hollywood Brown Derby
Let's dive in with one of the best table-service restaurants in the whole of Hollywood studios. The Hollywood Brown Derby is a replica and the signature eatery for the theme park. You need a reservation to eat here, so be sure to book in plenty of time. There is a walk-up lounge, and if you really struggle to book yourself a table, it's definitely worth eating here, but the menu is not quite as extensive as the full restaurant service experience. It's not a cheap place to eat, but it's one of those bucket list items that you want to be able to say you did while you were there. The food is delicious, but there is quite a lot on your plate, so it's not the best lunchtime destination if you're going to head out and hit the rides back to back. Highly recommend it is the free-range chicken à la king, the Cobb salad and the grapefruit cake.
The Sci-Fi Dine-In Theater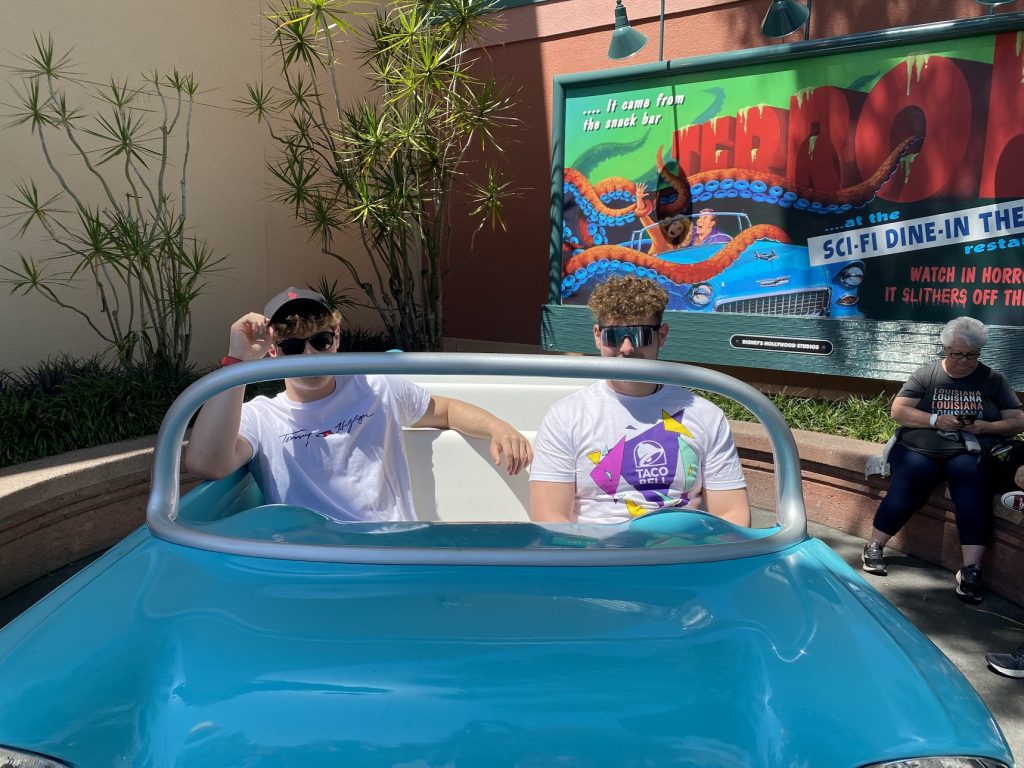 Designed to look like a drive-in movie theatre, guests will be seated in car-shaped dining booths creating a very 50s and 60s vibe. As you might imagine, the food here matches the driven vibe, so you can expect burgers, fries and shakes, but this is a table service restaurant. The only slightly awkward part is that all booths face forwards, so for a couple, this is a great dining experience, but for larger parties, people are going to be constantly turning around to try and chat with each other. On the plus side, portions are substantial, the pricing is not at all budget-breaking, and it's a one-of-a-kind style experience.
Woody's Lunch Box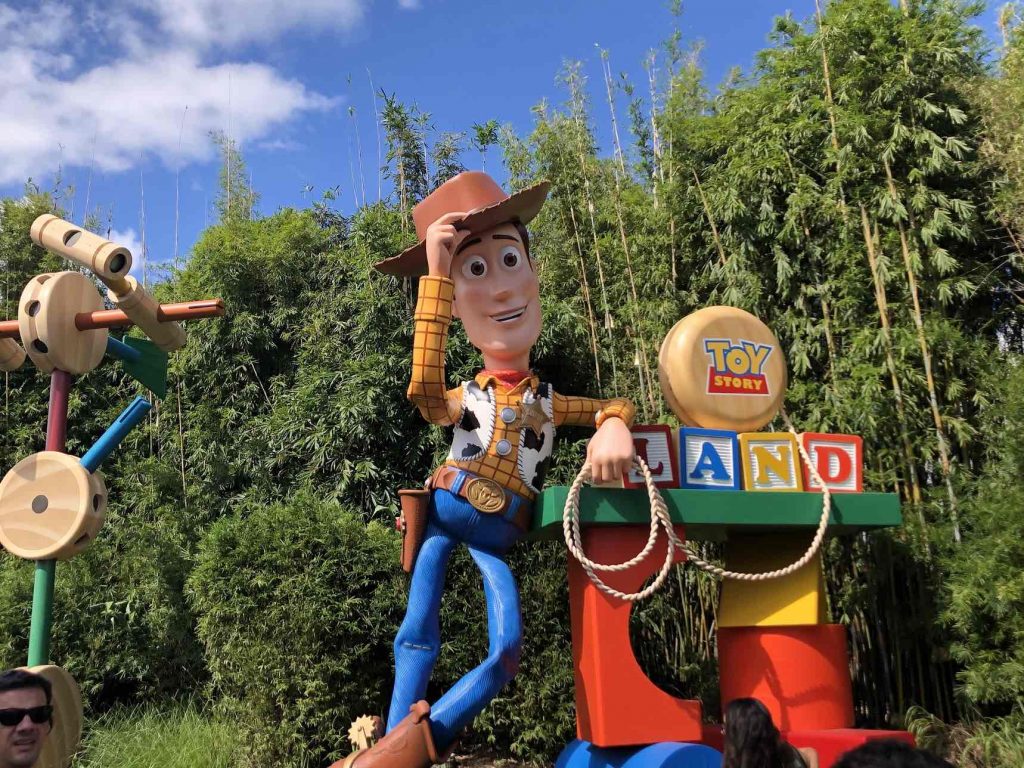 No prizes for guessing where the inspiration for this fast food outlet comes from. It's based in Toy Story Land, and the restaurant has been designed to look like one gigantic lunchbox. When it was first opened, Disney was partnering with Babybel cheese, and some of the tables are shaped like big Babybels. This makes a great pit stop for families with young children, and there are plenty of sweet and savoury foods on the menu. It's another excellent location for sticking to the budget, and all seating is outside, although there are giant umbrellas to keep you out of the sweltering Orlando rays. From lunchbox tarts to barbecue brisket melt, the food is fun and tasty. You can check out the grilled cheese and tomato soup on a cooler day, and the Totchos are an epic invention, a hybrid of tater tots and nachos.
Backlot Express
The best fast food outlet, in our opinion, in Disney's Hollywood Studios, Orlando, has to be the Backlot Express. The first thing you notice is that it's styled to look like a production warehouse, and it offers solid, high-quality food that doesn't cost the Earth. Children under nine can take advantage of the kid's meals, and all the classics you would expect are on the menu, from burgers to chicken strips, Mac and cheese and peanut butter and jelly sandwiches without the crust. Being a warehouse, there is a lot of space on offer, and it has been used well to provide loads of indoor seating so that you can escape. The temperature is outside for a while. Whatever else you choose for your dinner or lunch, be sure to pop a Wookie Cookie on your dessert menu, as it is truly out of this world. Okay, it's fundamentally two oatmeal cookies with ice cream in the middle, but it's delicious.
The Trolley Car Cafe
Show me move on to snacks, and our first choice is the Trolley Car Café. Fundamentally it's a Starbucks, but it is the only place that sells the carrot cake cookie. If you haven't tried a Carrot Cake Cookie, you haven't lived. Admittedly it's a bit of a trek to go to Hollywood Studios in your coffee break, but if you're there exploring anyway, then it has to be on your to-do list. Of course, you can pair it with your favourite coffee, and all the coffee items are Starbucks classics that you will find in every shop around the world. The whole family will love the Carrot Cake Cookie. Do you think we've mentioned it enough times yet? Oh, and the younger members of the party can also grab a milkshake.
Oga's Cantina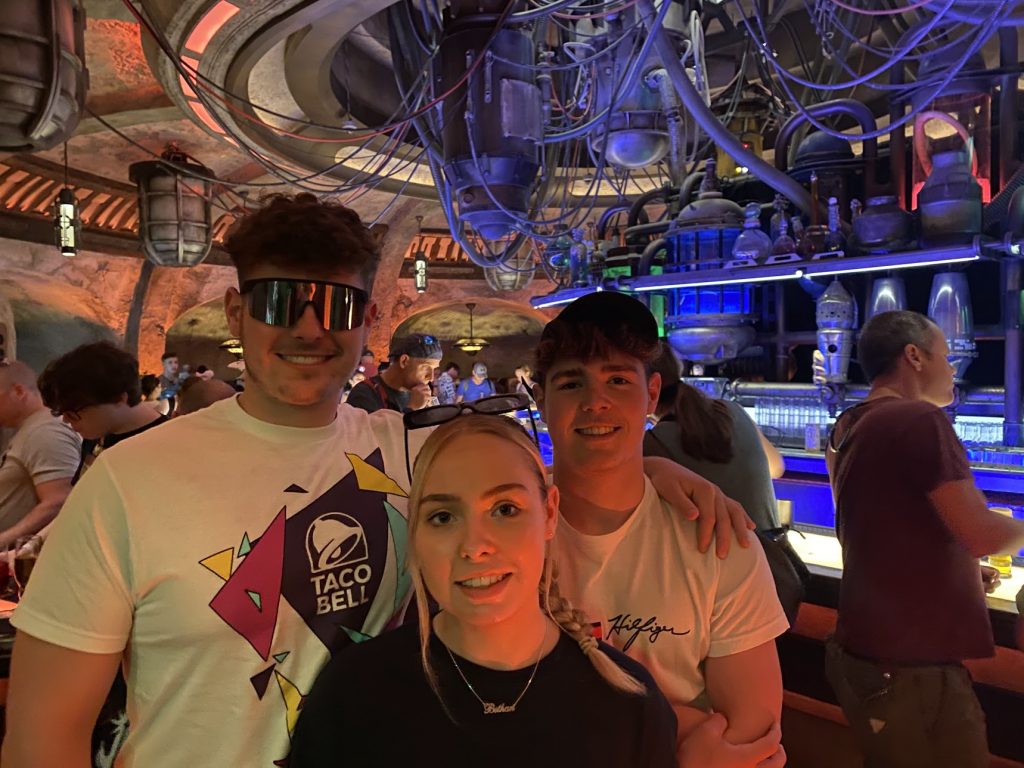 Last but not least, any Star Wars fan worth their salt is going to know all about Ota's Cantina. Yes, it's a replica of the Cantina from the movie with authentic props and a cracking atmosphere – my family loved it. If you can secure yourself a reservation, it makes things a lot easier, but it can be just as good an experience as a walk-up. This place is not so much about the food, there are a few snack options on the menu, but they tend to be a little hit-and-miss. It's more about the vibe and having a rest from all that exploring with a cold drink in your hand. Strictly for the over-21s, the Fuzzy Taunton is a delicious drink, and for those under the legal limit, why not check out the Blue Bantha, which is alcohol-free? However, it tends to get a little crowded and very noisy, so it may be a better bet without younger children.