Kerrie's 2023 Guide to the Best Restaurants in Animal Kingdom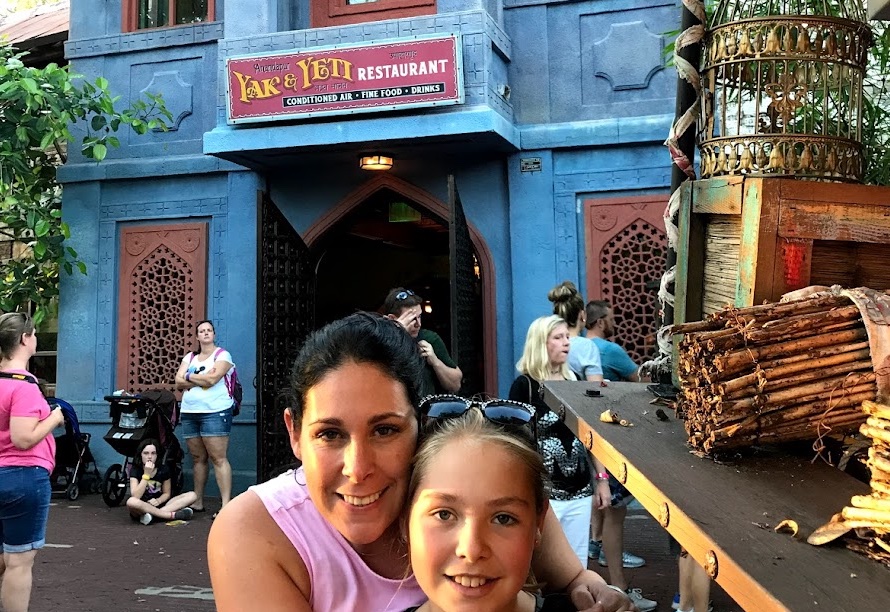 If you are exploring the Animal Kingdom, there are a plethora of food outlets available to provide you with snacks and meals to keep you going. There are around 30 snack shacks and carts all over the park, four table service restaurants and seven fast food diners. Here's a quick rundown of some of the best. I hope you enjoy my Guide to the best Restaurants in Animal Kingdom.
Rainforest Cafe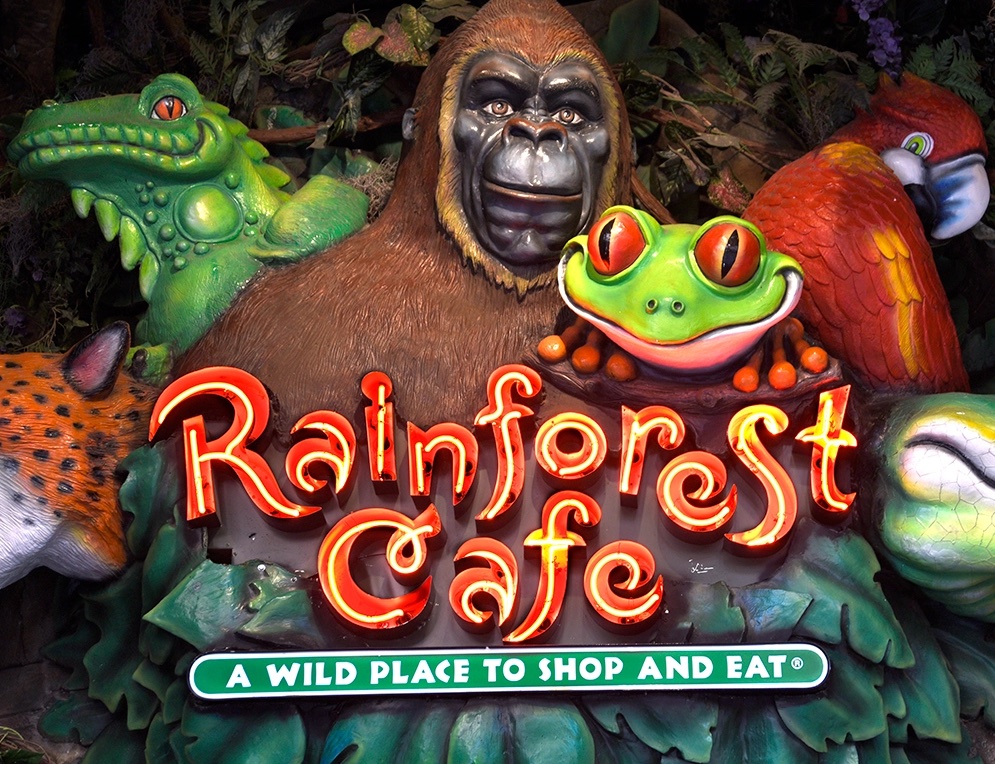 If you're looking for family-friendly table service, then the jungle-themed Rainforest Café is a great choice. It's a well-known chain that has outlets all over the United States. There's another one in Disney Springs, and this one is found right next to the main entrance to the Animal Kingdom. You can choose to eat here for breakfast, lunch or dinner, and the decor is bright and entertaining for the children, with plenty of animated animals, colourful fish and even some simulated rain. Of course, the fact that you get table service adds to the bill a little, but the food is very delicious and consistently of a high standard. There are plenty of burgers, seafood, steaks and vegan and vegetarian options, so no one in your party should be left wanting. Some of our favourites include the Flat Iron Steak, the Honey-Sriracha Salmon, and the Jungle Turkey Wrap.

Tusker House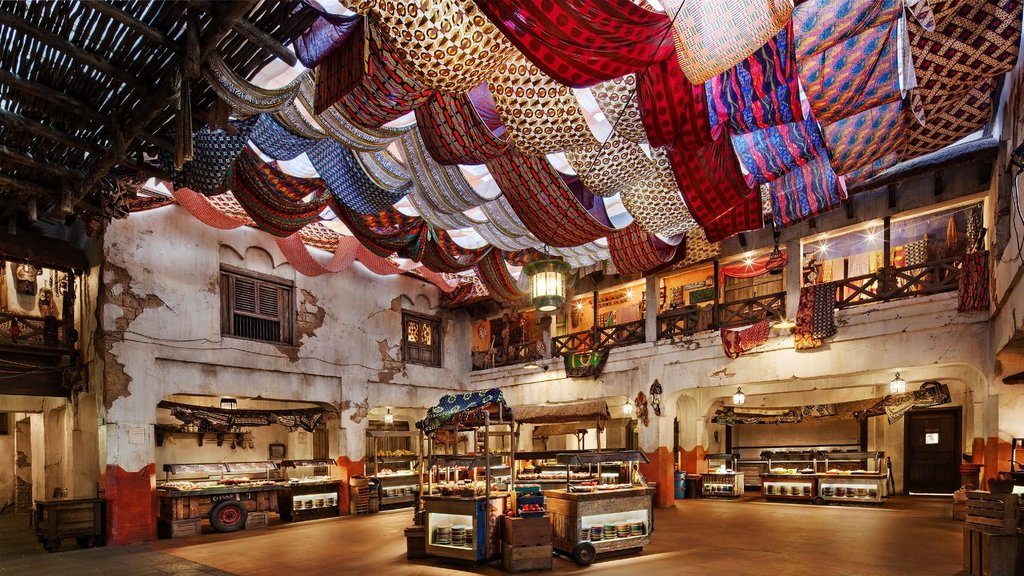 Character dining experiences are always popular in Disney, and the Tusker House, which serves African-based cuisine, also features safari guests Donald Duck and his friends. All dressed in the Safari finery. They pop up at breakfast, lunch and dinner, allowing you to grab some perfect pictures with Minnie and Mickey before they head out on safari. It's another great place to dine with the family, although being a character meal, it's always best to make a reservation. For breakfast, the Mickey waffles served with seasonal fruit always go down as a treat, and for dinner. Why not try the spit-roasted chicken, followed by a delicious slice of strawberry cheesecake? There are four different dining rooms, all decorated with African inspiration in mind, and a buffet area has been transformed into an outdoor African marketplace. For the adults, Peri Peri marinated, baked salmon is worth trying, as is the chicken curry. A Guide to the best Restaurants in Animal Kingdom is not complete without a mention of Tusker.
Pizzafari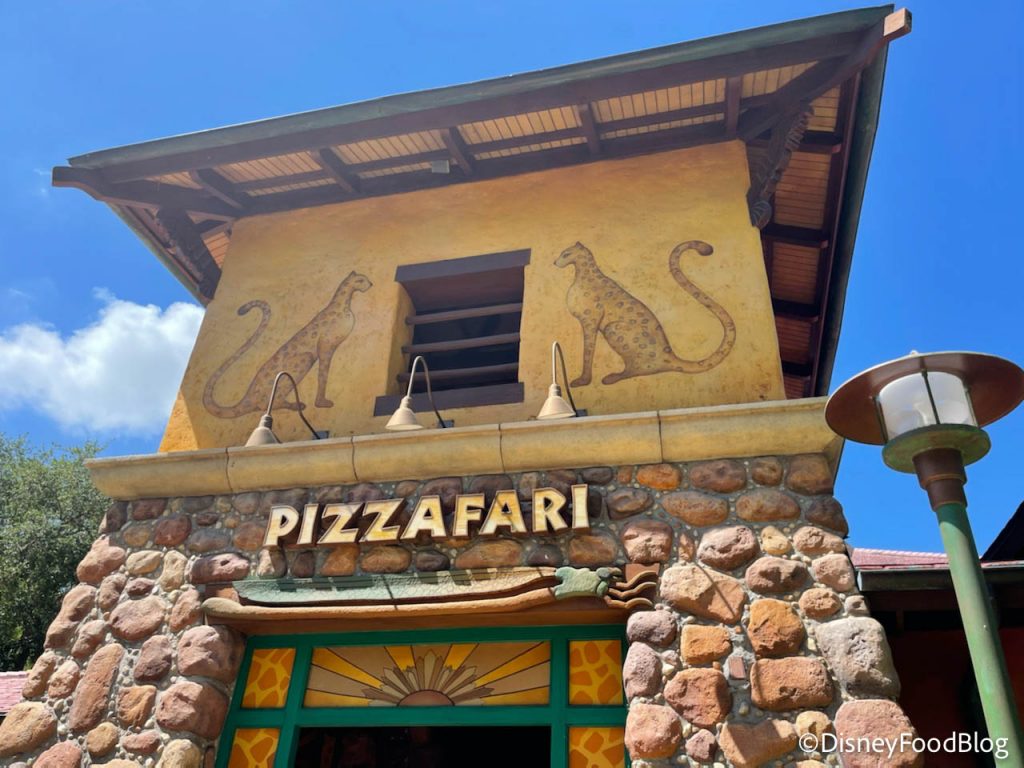 If you've already been on safari with your favourite characters, then perhaps another day you could head out to Pizzafair on Discovery Island! It's all about the Italian delights of pizza. Also, on the menu, you will find an epic range of pasta, salads, and plenty of desserts from Italy. It's a large venue, and there are five different dining rooms you can choose from, all of which are fabulously decorated with vibrant murals and mosaics. Animals are the main theme of the day, and one of the dining rooms is the Upside Down Room which, as you might expect, features plenty of upside-down pictures, but can you spot the one that's the right way up? It's classed as a fast-food outlet, so there's no table service here, but the food is delicious with every single pizza topping you can ever imagine. We personally love the sausage and pepperoni pizza, and if you're looking for something a little bit different, why not try the shrimp flatbread?
Flame Tree Barbecue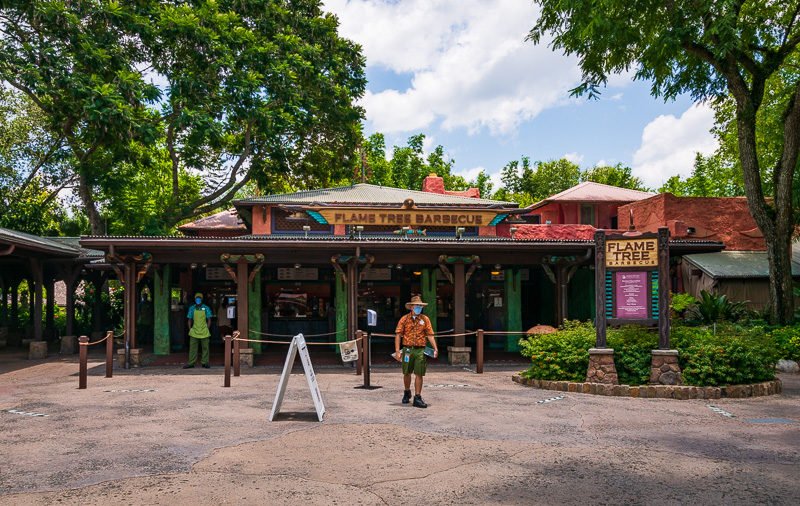 If you love a good barbecue or braai as it's known in South Africa, then flame tree barbecue he's probably the menu for you. There is plenty of outdoor shaded seating on offer, and although it doesn't look much from the outside, the food is certainly a hidden gem. It's also a great place to escape for five minutes of peace. You'll be able to see the Everest Exhibition and its snowcapped peak while you dine. There is a good selection of foods on the menu, including vegetarian options. One of our favourites has to be the baked macaroni and cheese with pulled pork. The mixed green salad with roast chicken is delicious, as is the St. Louis rib dinner.
Yak And Yeti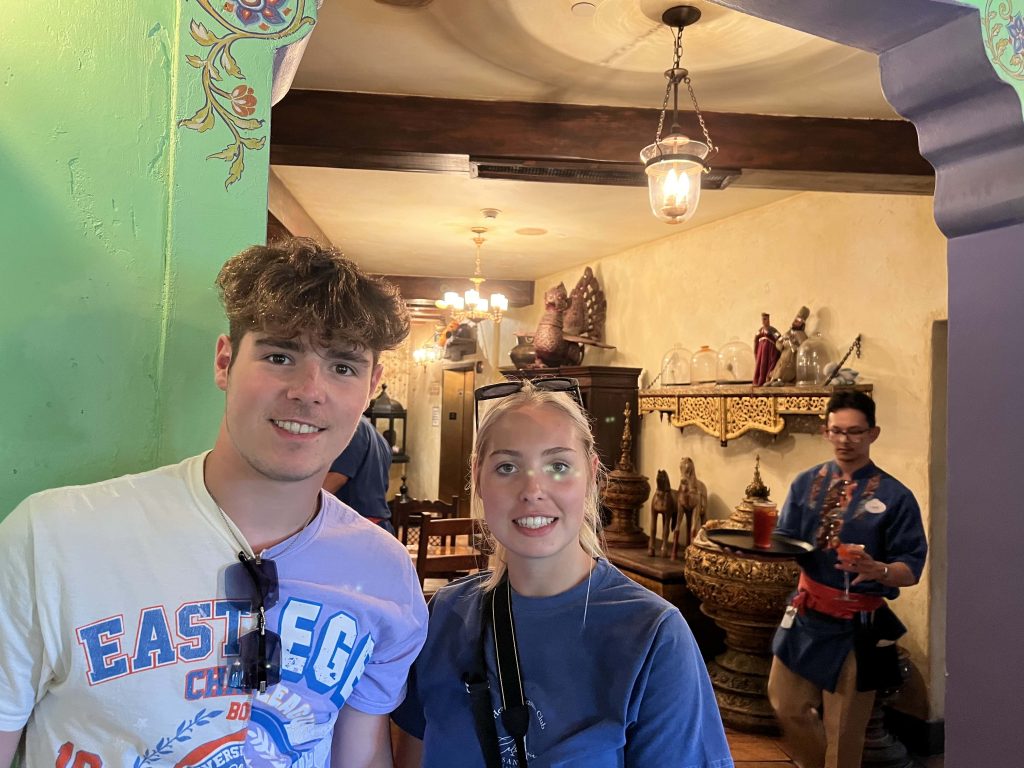 This is simply my favourite restaurant and my son, James has written a very comprehensive guide to this one so Why we love the Yak and Yeti here.
Tiffin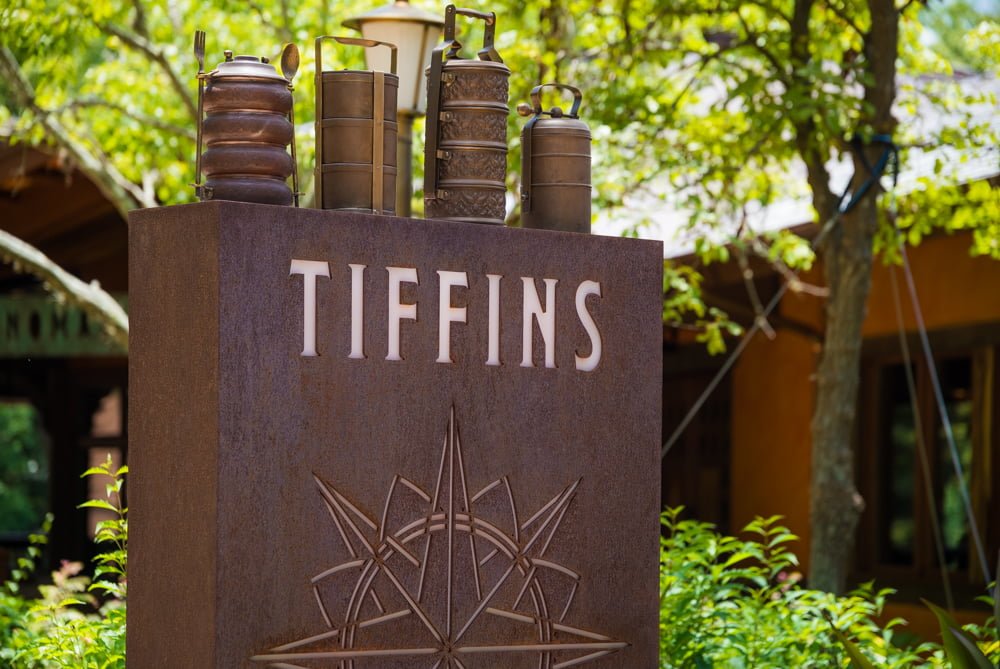 Tiffin was first opened in 2016, which actually makes it the newest table service restaurant you will find in the Animal Kingdom. It's also the signature dining experience for this particular theme park, so expect a pretty high bill at the end. The food is unusual and may not suit children's palettes, so it may be best to save this for an adults-only evening meal. The food is inspired by Asian, African and South American cuisine, and the decor is stunning, telling the story of the inspiration behind Disney's desire to open Animal Kingdom. So, as we mentioned, the food is not your normal menu and includes charred octopus and asparagus, leek soup, grilled swordfish, pomegranate lacquered, chicken, and Berbere spice-rubbed venison. There is a more bland children's menu that does include pasta and chicken, but being such a fine dining experience. It's designed for people who want to explore unusual but delicious dishes. We also highly recommend Snake River Farms Wagyu Eye of Rib-Eye, but it costs a pretty penny.

Restaurantosaurus (A Guide to the Best Restaurants in Animal Kingdom)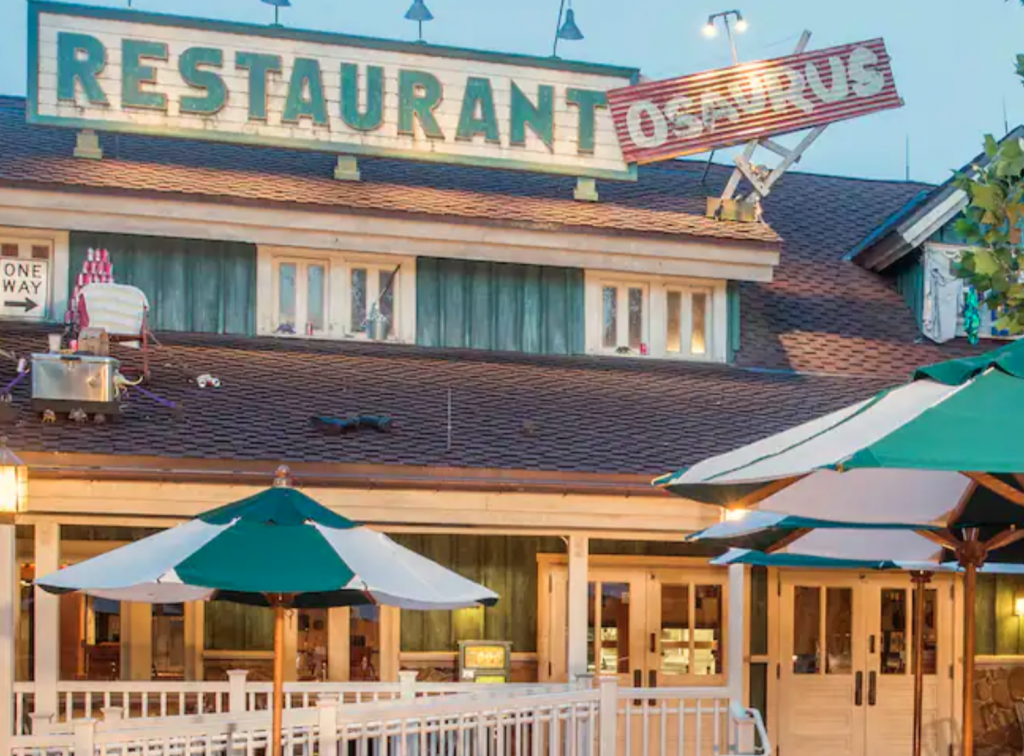 This is fast food dining with a fabulous name. Unsurprisingly this particular eatery can be found in DinoLand. A great place to take the kids, this dinosaur-themed cafe has typical American diner fast food, which includes burgers and fries, Mac and cheese and hotdogs and plenty of other delicious but diet and friendly options. It is said to be the former home of the palaeontology students, who decided to turn the workspace into a restaurant but forgot to take all their really cool dinosaur props and other equipment with them, so you can explore it. It makes the perfect snack stop for families and children exploring the park, and you can expect to pay between 10 and $15 for a burger. Kids' meals are served with a bucket and spade, giving it a unique edge and entertaining the children. They are plenty of awesome menu items, and if you're feeling particularly hungry, the bacon cheeseburger combo served with fries, a drink and a chocolate brownie for pudding is a stellar feast. If you're trying to keep your diet on track, the black bean burger is probably the healthiest item on the menu.
A Guide to the best Restaurants in Animal Kingdom. Author Kerrie Potts 2023. All rights Reserved. For Luxury Villa Rentals in Orlando, visit ExclusivePrivateVillas.com