When it comes to having fun in Florida then aside from all the theme parks and other attractions one of the most emblematic visuals is an airboat ride through the everglades. Many different companies offer Airboat rides in and around the Kissimmee area. Let us take you through some of the best places around that you can go to for one of these fun, thrilling and great airboat rides in Kissimmee.
Wild Willy's Airboat Tours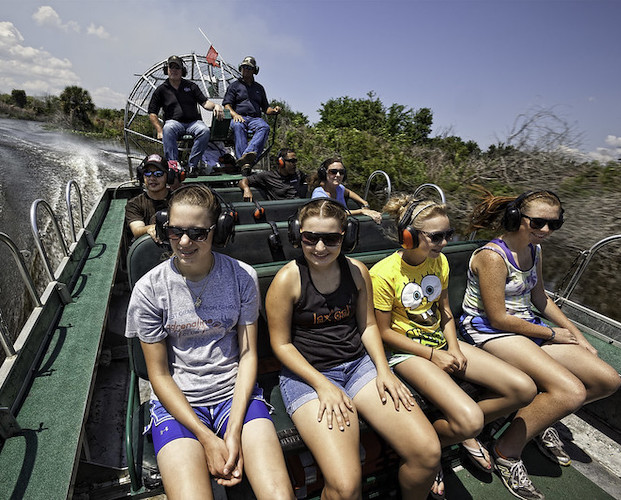 This company provides airboat rides of all different sizes up to groups of 12. They are suitable for children and families of all ages. The guides are knowledgable and helpful. Even if the gators are shying away because of the season then the hosts will know places to go to find them. That being said, the ride in itself is more than thrilling enough to provide great entertainment. The guide will take you swaying through the grassy waters before opening it up for max speed on the open water. This ride also features some time out to stop and take photos at the front of the boat against the amazing natural backdrop.
Boggy Creek Airboat Adventures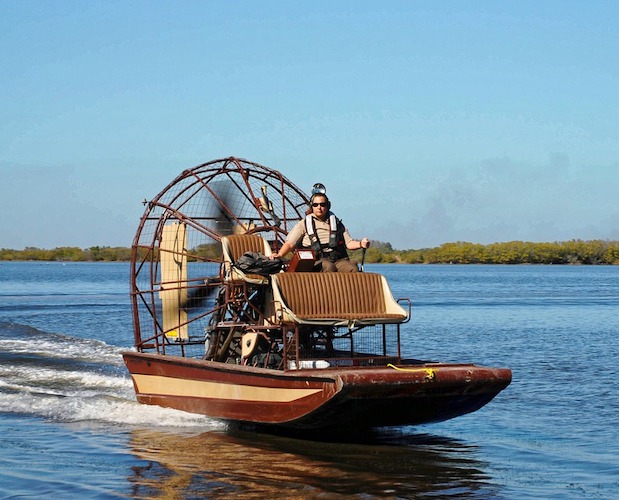 This is a great airboat operator that is a little bit out of the way but not too secluded. They take groups of all sizes and you might be lucky enough to get a boat to yourself with just your tour guide. They offer different levels of the tour and the top flight one might be one of the best. The boat is speedy and will have you flying through the water at an amazing speed.
It's definitely worth wearing some sunglasses or other protective eyewear, the last thing you need is a high-speed bug in the eye. If you have long hair then it is also worth tying it back. You will see a great variety of the wildlife that the swamps have to offer. This, of course, includes the alligators that you especially want to see. Just make sure that if it is raining you are covered up and that you wear something that you don't mind getting muddy or dirty.
Spirit of the Swamp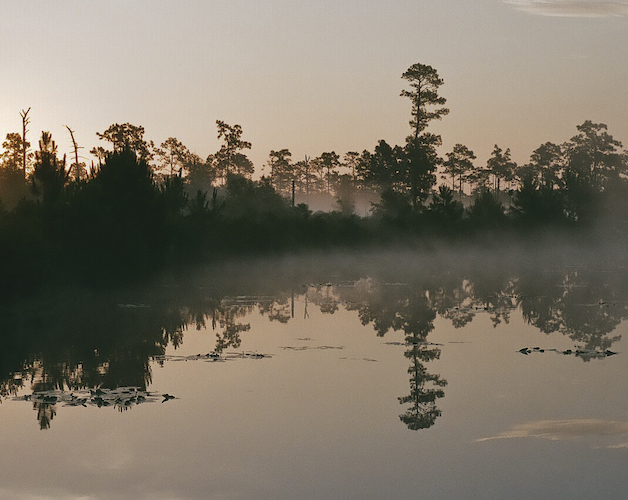 This is another fun and great airboat tour that will take you out and about exploring the wildlife of this area. The tour guides are great and knowledgable about the ecosystem of the area. They will explain to you how everything works and how the ecosystem has evolved. This is great if you are a city dweller who isn't too familiar with the nature of the area. The ride operates out of a great public park boat dock, which means that it is easily accessible. The guides will get you as up close and personal with the wildlife as you want to be, but make sure that you pay attention to their advice and don't get too close to mama gator when she has babies as she will defend them well.
Marsh Landing Adventures Orlando Airboat Tours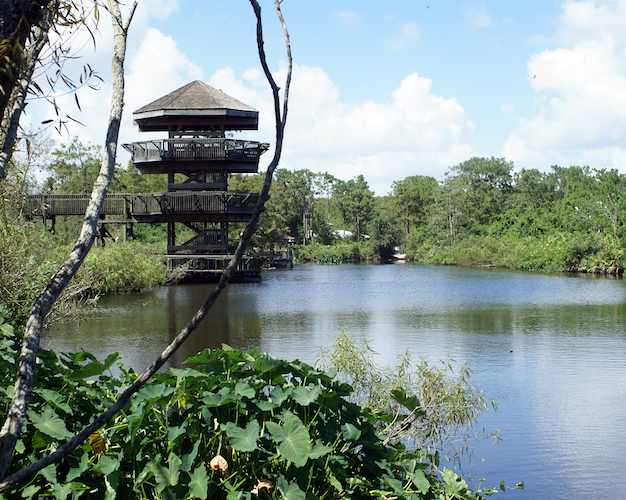 This is a great venue that offers rides of several different lengths through to 4-hour marathon rides. The boat guides are knowledgable and friendly about the area and its inhabitants. They will take you around and show you some really interesting sights. You will also get the opportunity to stop now and again and take photos and learn more about what goes on in the area. Of course, you will want to see the gators as that is what you are there for and you won't be disappointed. The Florida sun can get pretty hot but you won't notice it whilst blasting around in the airboat. Just make sure that you wear plenty of sunscreen. You'll soon feel the temp when you stop afterwards. The hosts will answer any questions that you have about the area.
Wild Florida Airboats and Gator Park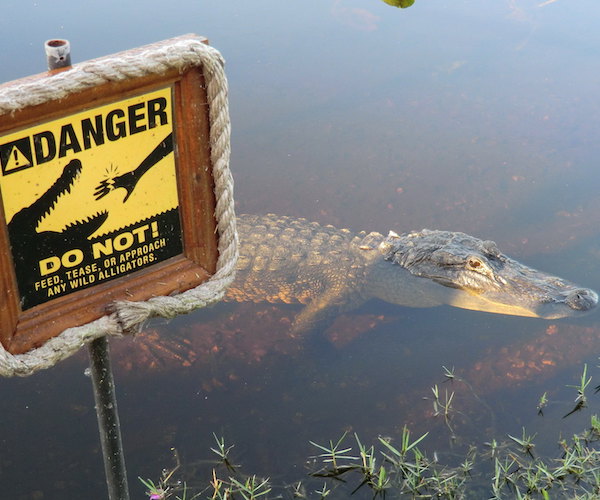 This place is an amazing two for one. Not only can you go for a fantastic airboat ride, but they have a great gator park and zoo as well. The airboat rides will take you on a trip around Lake Cypress as you explore the wildlife and animals in the area. What's a bonus is during Gator Week admission to the park is completely free.
Airboat rides vary in length and you will get to spend some time with your host learning all about the gators and their habitats as well as the other animals. Back in the park, there are some fantastic gator feeding shows! In addition, there's the chance to see animals like zebras, lemurs and sloths. There is a petting zoo too so you and your family can get up close and personal with some of the animals. Fortunately, this doesn't include the gators! There is enough to see and do here to spend a whole day enjoying the place.
So many options…
When it comes to finding a quality airboat tour then there are some great options around. There are a huge number of operators in the area as it's such a popular thing to do while in Florida. What we do advise is that you make sure that you do your research on your chosen operator before you book your trip. Ensure that you have reservations confirmed for when you want your tour to take place. There are a lot of less than reputable companies around and you want to avoid these.
When on the tour be aware that depending on the season there could be a lot of bugs and other flying insects about and that at speed these have the potential to hurt, so covering up could be a good plan. The Florida weather is very changeable from full-on raging sunshine through to rain and hurricanes so be aware that you may have to cut your trip short if you get caught out. That being said there is no reason why you can't have a fantastic once in a lifetime tour.
Check out one of our villas that are ideally situated nearby.