Best Breakfast Restaurants in Disney World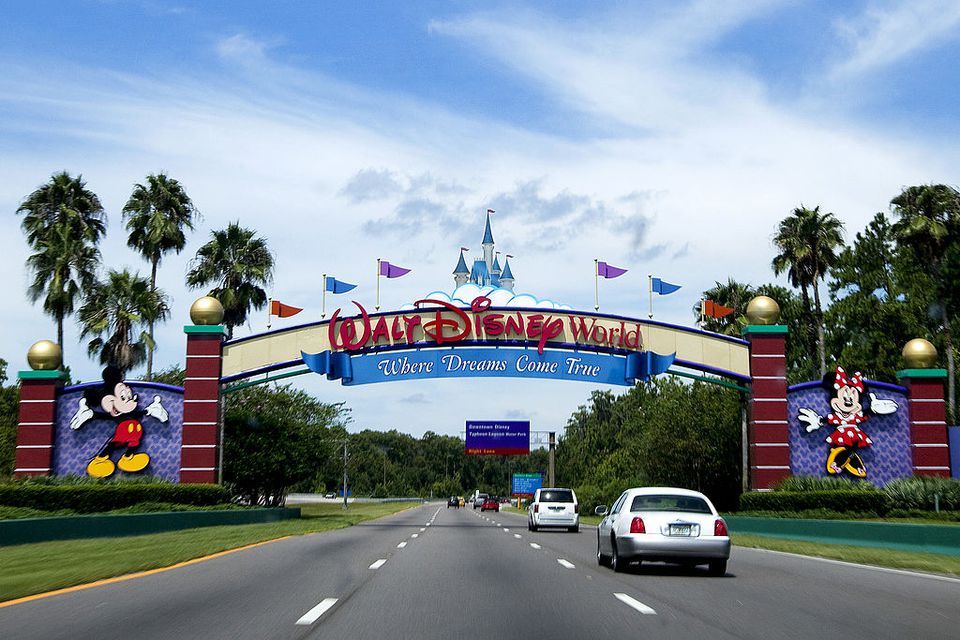 When it comes to getting some food to set you up for the day then there are plenty of options around the Disney area. You will want to make sure you are well fortified for the fun ahead. Outside of character breakfasts and other on-site options, there are many good places around where you can get yourself a good meal before you start. Check out our guide to the best breakfast restaurants in Disney World.
Donut King
Breakfast doesn't always have to be about omelettes, eggs and French toast. Homer Simpson may have been onto something with doughnuts for breakfast. If you are going to do doughnuts, then aim for the best. People come from miles around to sample the sweet treats that are made here 24/7. It may surprise you that it isn't all about the doughnuts though, there is a much broader menu featuring a variety of cajun and creole dishes as well. Maple-bacon doughnuts for breakfast are out of this world.
Omelet Bar
This is a bright and contemporary space that features a whole range of different breakfast options. Popular with local students and their visiting parents this place is a delight for breakfast or brunch. You can go healthy if you want, but with the decadence on offer why would you. The bread bowls are particularly special or you can get some local standards like chicken and waffles. These all come alongside fresh cocktails if you feel like splashing out.
Artisan's Table
This restaurant features several locally sourced ingredients in its wide variety of meals. Whether you want steel-cut oats and yoghurt or are more of a black pepper bacon type person you will find something good to eat. If you want something a little more exotic then there are dishes like the Japanese bowl with sticky rice and chilli sauce with your bacon and eggs. The coffee menu is also extensive and will appeal to coffee lovers.
Shakers American Cafe
This is an old-school American breakfast diner. Featuring the staples that you would expect. Decorated with a huge collection of salt and pepper shakers you will never tire of something to talk about. Breakfast is served all day on Saturday, but if you want buttermilk pancakes during the week then get therefore before the lunch crowd beds down at around 11 am. There are also some lighter options for those who don't want something heavy. The area around is nice for a walk to let your breakfast go down too.
Nick's Family Diner
This is another classic American diner that also features influences from Italy and Greece. This restaurant specialises in breakfast and lunch. So whether you want a classic burger for breakfast or want to try something a little different. They also have daily specials such as a meatloaf for those that want to try something substantial. This restaurant attracts a wide range of clientèle and has some of the best soul food in the area.

The Sanctum
This is something a little different. It feels like you are stepping into a sacred space. Their plant based plates are beautiful and colourful. Though it specialises in vegan food, some options include cheese and eggs. The food is accompanied by some delicious juices and smoothies and this includes one that features black pepper and turmeric for a great taste. This is something different for veggie lovers.
Briarpatch Restaurant
If you pop along for the weekend breakfast then you may be in for a wait as this place is very popular. The eggs benedict and mimosas are definitely worth the wait though. Maybe you fancy something a little different like cranberry and brie stuffed French toast or lump crab scramble. One of the great things about this place is that it also doubles as an ice cream parlour, which means that you can be sure of some fantastic desserts. The kids with love the thought of ice cream for breakfast.
The Tennessee Truffle
This is centred around the southern staple of buttery flaky biscuits. This is paired with the usual staples of bacon, eggs and grits which are out of this world. This French-infused fair is well delivered and tastes right out of a southern grannies kitchen. The service is really good and fast, which means you won't have nearly enough time to play with the chalk on the tables while you wait. Watch out for the house Duroc 12-day cured bacon as a particular taste treat.
Se7en Bites
This is a little milk district bakery that has an almost constantly changing menu. There are creative moon pies and some fresh fruit infused cobblers, so much choice in fact that it will be difficult to choose. There are cakes, cookies, cupcakes, pies and everything in between. The smell alone will never leave your nostrils in a good way as the fresh baking permeates everything. There are cinnamon rolls with salted caramel bacon, chocolate pistachio flavours and so much more. You will need to spend a week in the gym to be able to eat everything you want here.
The Townhouse Restaurant
This is one of those places that was made in the 1950s and hasn't changed much since. Though it has recently been relocated to nicer digs. The food and menu remain firmly routed in that ethos. There are biscuits and gravy, there are omelettes, pancakes and all the typical fare you would expect from a classic diner of that era. This has been paired with some more modern treats showcasing Mediterranean and Greek cuisine. You will also find things like burgers and meatloaf. You can tailor exactly what you want so you can mix and match. Have some greek gyro and tzatziki to go with your eggs and bacon.
No matter what it is that you fancy for breakfast there are some great places in and around the Orlando and DisneyWorld area. So if you are here on holiday and fancy a break away from the theme parks and water parks then you can find some great places to see the local culture. Check out our villas in Orlando near Disney.