Best Beaches To Visit in Kefalonia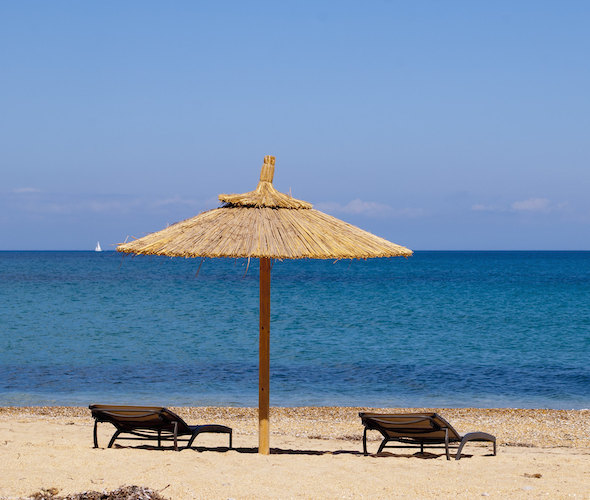 When it comes to the lovely Greek island of Kefalonia then you will not find a more perfect place. There are many lovely and wonderful places to see all over the island and it is a beach hoppers dream as there are numerous coves, caves and beaches that can only be accessed by water and mean that you can get some peace and quiet whilst you relax in the sun. We take a look at the beaches to visit in Kefalonia. You should certainly make a point of visiting one or all of the below on your trip!
Myrtos Beach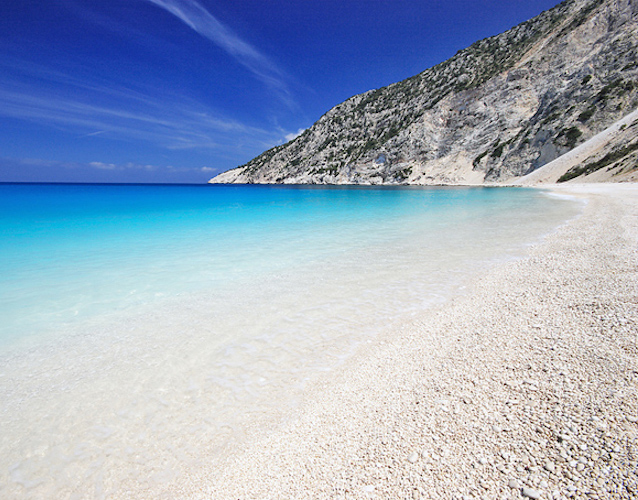 This is single-handedly the most popular beach in Kefalonia. The chances are you have already seen pictures of it as it is often used in advertising to showcase the island. The white sand and crystal blue waters are perfectly juxtaposed by the verdant green cliffs which make it naturally one of the most stunning places on earth. It is also one of the most widely photographed places in the world. The beach itself hosts many umbrellas and sun-decks as well as a well-stocked bar so you can get some shade and a cool drink whilst taking in your surroundings.
Antisamos Beach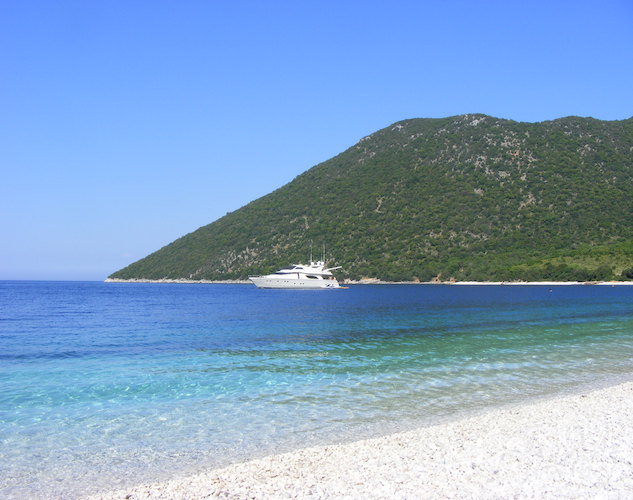 This is probably the beach most synonymous with Kefalonia all thanks to Captain Corelli's Mandolin. A large portion of the movie was filmed on this beach. It is one of the best on the island for swimming and sunbathing. This beach again features white pebbles and crystal clear waters all surrounded by green hills. It is extremely well organised and has plenty of sunbeds and umbrellas for all those using it. It is located very close to Sami port so is one of the first places that people head to.
Skala Beach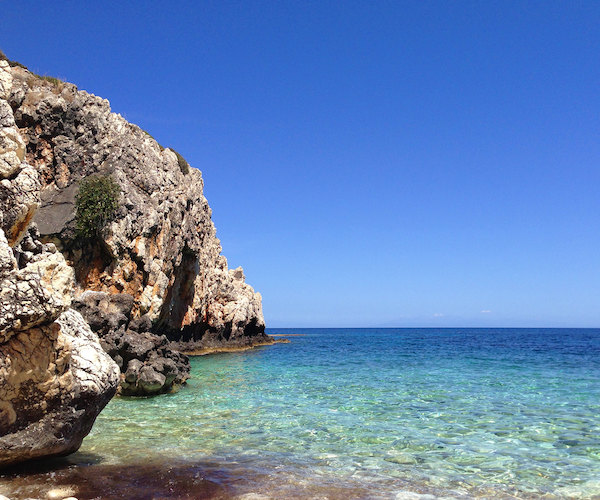 This is a two in one. A fantastically beautiful beach with a lovely picturesque village nearby. The beach is a beautiful long sandy one that is surrounded by lush green and rocky hillside. This beach can get very crowded in the summer, however, there are also several more private spots around for those that like some seclusion. The sea bed is one of the most interesting in the area which makes this a popular spot to go snorkelling as you will get an amazing view. The nearby main street makes a handy retreat for something to each when you fancy a break.
Petani Beach
This is one of those whiter than white beaches, made up almost exclusively of white sand and surrounded by white cliffs with lush green tops. The waters are crystal clear and feature some big waves up against the towering cliffs. The beach itself is located on a peninsula 20km west of Argostoli. There are a few white pebbles along the shoreline brought in by the tide. The beach itself is partially organised and you will find some umbrellas and sunbeds available as well as some toilet facilities. A nearby local tavern will provide refreshments.

Xi Beach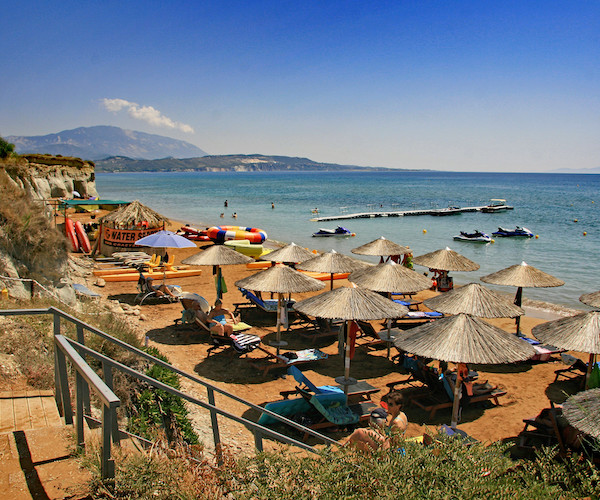 This is one of the most popular beaches in Kefalonia. It is characterised by its reddish-brown sand, which contrasts with many of the white beaches that you see elsewhere on the island. It is located some 40km from the capital of Argostoli so you will either need to drive here or take a bus. This beach is popular with families thanks to its relatively shallow waters. It is well equipped with straw umbrellas and sunbeds, and there is a beach bar for refreshments. Adventurous souls will enjoy the fact that there is also a nearby water sports centre for those that want to try out something more energetic.
Makris Gialos Beach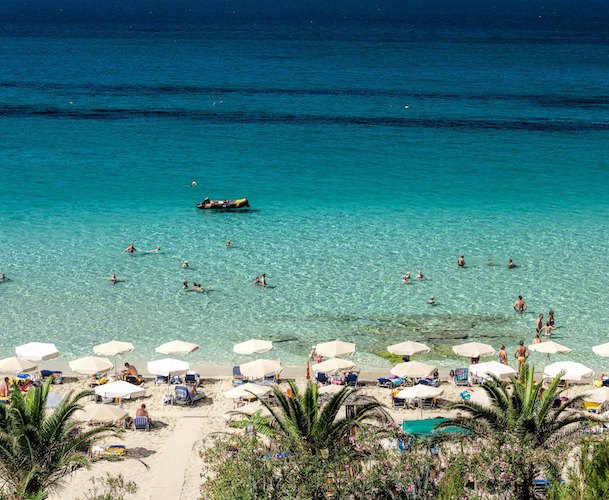 This is one of the most visited beaches largely due to its proximity to the capital. It is located only 4km down the road from Argostoli. It has beautiful golden sands and azure waters and is surrounded by towering pine trees and fantastic rock formations. There is a great beach bar and also a water sports centre. All together this makes it a great meeting spot for tourists and locals alike.
Platia Ammos Beach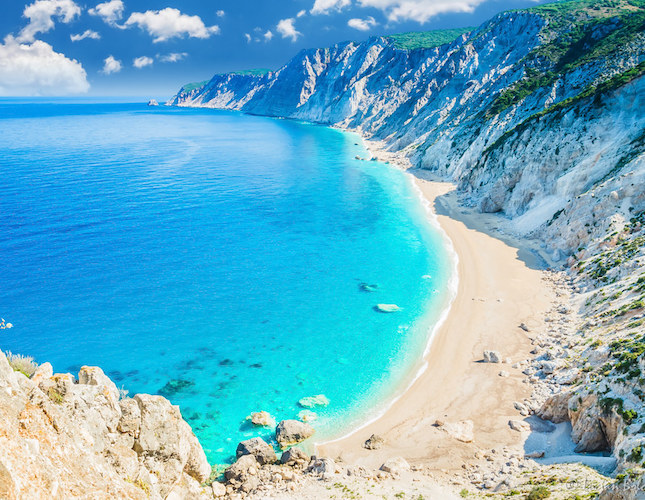 This is one of the most beautiful secluded beaches on the island. It is located about 30km from Argostoli and it requires either boat access or a climb down (and then back up after) some 280 steps to get to. The white sands and blue-green waters make it thoroughly worthwhile though. Because of its relative inaccessibility then you don't get umbrellas, sunbeds or any form of food or drink facilities. But if you want to be far from the madding crowd then this is the perfect beach for you.
Lagadakia Beach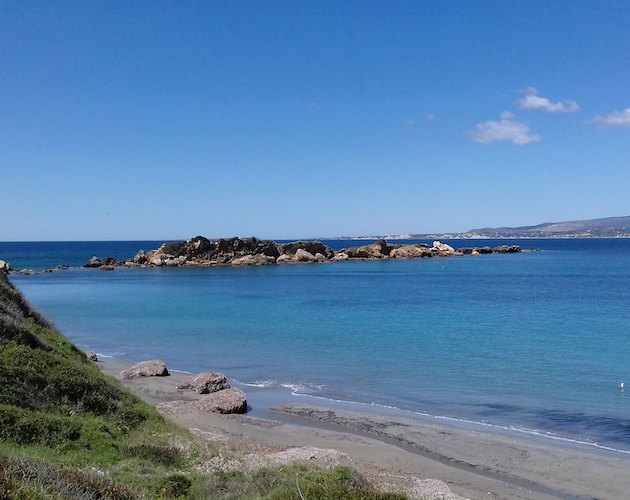 This remote beach is about 40km away from the capital and is very secluded and peaceful. It is known for its grey pebbles and rocky formations and makes for a natural training ground for those that want to snorkel. The waters are clean deep and clear, which make them perfect for exploring underwater. Whilst there are no man-made protections from the sun like umbrellas and sunbeds, the area does feature some natural shade for keeping off the sun, which means that you can get some quiet relaxation away from the crowds of people.
Koroni Beach
This fantastic sandy cove lies some 20km away from the capital of Argostoli. It is surrounded by steep cliffs and wonderful vegetation. This natural bay used to be a haven for sea turtles. It has fantastically lovely waters which are great for a swim or snorkel. This beach is reachable by a track from either Skala or Mavratas, which means it isn't completely cut off. This also means that you will have access to some umbrellas and sunbeds whilst on the beach. Though you will need to travel to the nearby village of Thiromnas if you want some food. The sunsets at this beach are particularly worth waiting for as you get a fantastic panoramic view of the surrounding cove and the horizon. This is a place to watch the sun go down with someone special by your side.
Check out all our villas in Kefalonia and indeed the whole of Greece!