The Villa Renters 2023/2024 Guide to Ibiza.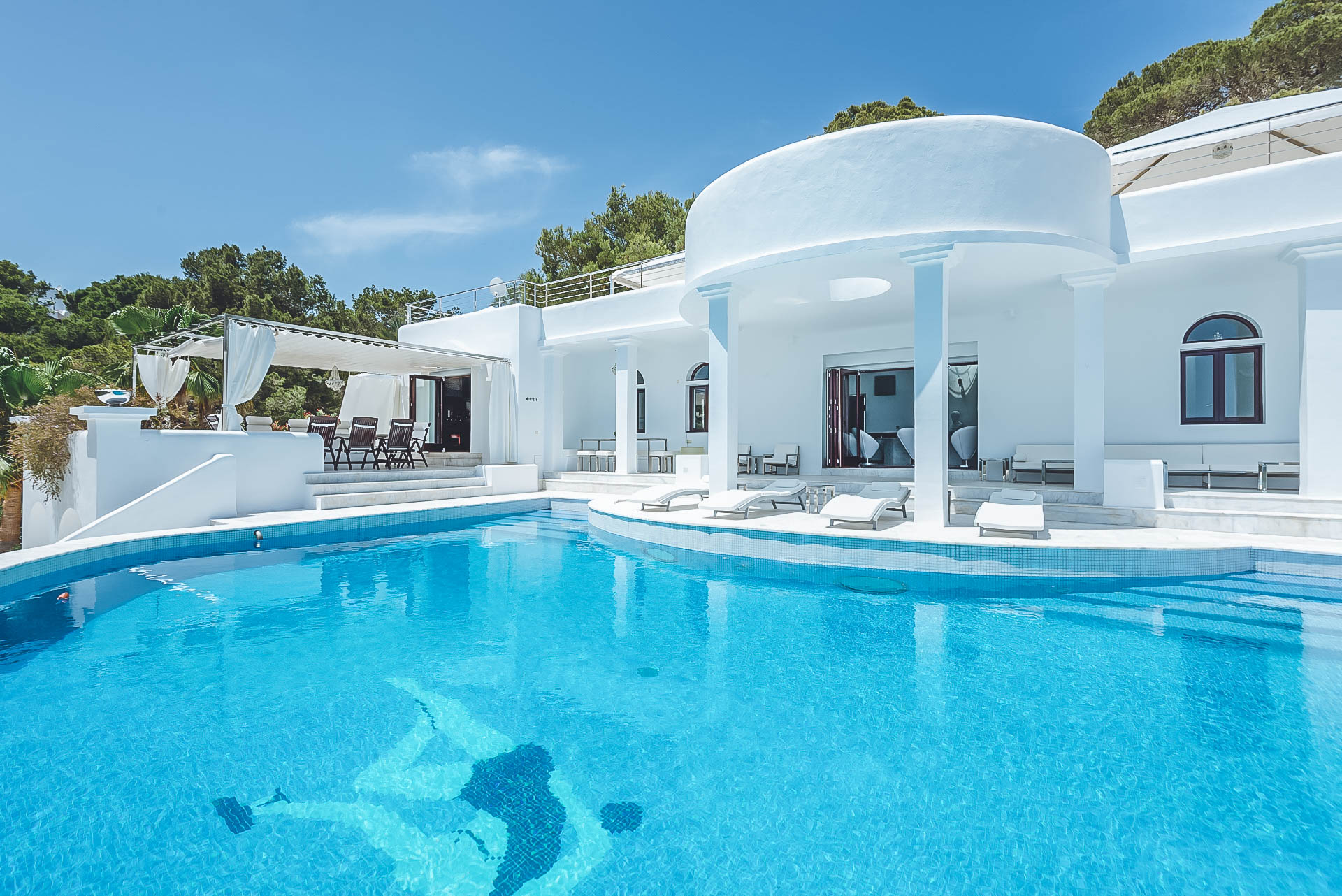 Welcome to the Exclusiveprivatevillas.com, Villa Renters 2023/2024 Guide to Ibiza. The Balearic island of Ibiza is a popular tourist destination. It is famous for nightclubbing but also has plenty to offer for those who are looking for a quieter getaway. The clubs are just one small part of an eclectic mix that includes a sizeable hippy community and a UNESCO World Heritage site steeped in history. Every summer, over 7 million people land on this gorgeous island, which has stunning vistas, white, sandy beaches, and plenty of things to see and do, no matter what you are looking for. Here is a definitive guide to the best areas, restaurants, nightclubs and beaches to help you get the most out of your holiday in Ibiza.
Popular Areas
Ibiza has a range of bustling towns and quaint villages, making it a fantastic place to explore. Naturally, the most popular areas are those set up to cater to the needs of tourists, but if you are looking for a more quiet holiday, heading out of town works well.
Ibiza Town
In Ibiza town, you'll find Dalt Vila, which is a UNESCO World Heritage site and is steeped in history. Dalt Vila translates to 'upper town', and this fantastic area is filled with small castles, monasteries and battlements and has been historically preserved. If you enjoy learning about the heritage of other countries, there are also lots of museums for you to explore. For those who would rather shop till they drop in the lower town, you will find plenty of boutique-style clothing stores, and the area is glamorous and upmarket.
San Antonio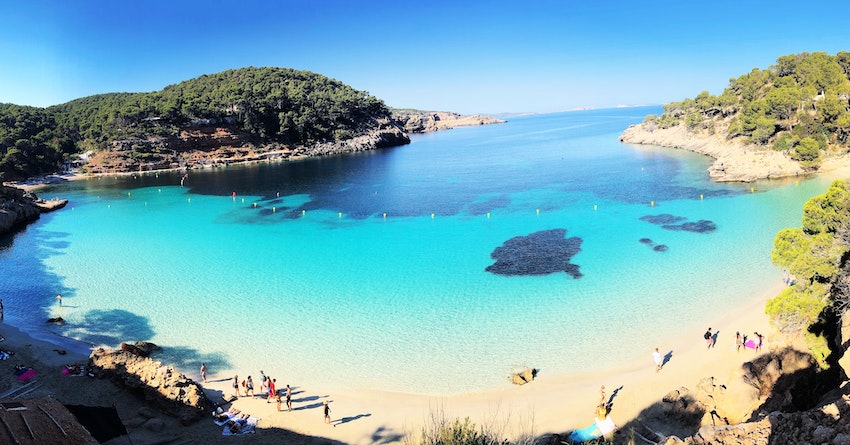 San Antonio is considered the tourism capital, and it is definitely set up to ensure that tourists can have a great time. In the evenings, the West End is where most people head, and there are lots of fantastic restaurants, bars and Cafes for evening dining. Any locals living here probably work in the tourist industry, and of course, there is easy access to the nightlife if you have come to the island to experience the best clubbing in the world.
San Carlos
Affectionately dubbed as the hippy heart of Ibiza, San Carlos is an inland town best known for organic farming and eco-hotels, which might be the perfect base for your island getaway. Whether you stay in San Carlos or just visit, check out Las Dalias, which is one of the biggest hippy markets that take place on the island. It is a culturally rich area, and there is plenty to do for the alternative tourist, from drum circles to live music concerts.
San Eulalia
San Eulalia is a balanced mix of modern culture and historical significance. If you look up to the hill above the town, you will see the ancient church of Puig D'Missa. Whether you are staying in San Eulalia or just visiting, make time to visit this amazing piece of history and enjoy the views out over the town.
Best Nightclubs
For a lot of people, the attraction of Ibiza is the nightlife. It is fair to say that it is the nightclub capital of the world. Many of our favourite DJs shot to fame following a stint in Ibiza, and now these big names regularly return for a packed schedule of party nights. Guests can enjoy the best in dance, trance, techno, house music and more. It first started to gain fame as a party capital in the 1970s, and since then, popularity has boomed, but where should you go to get the best nightclub experience?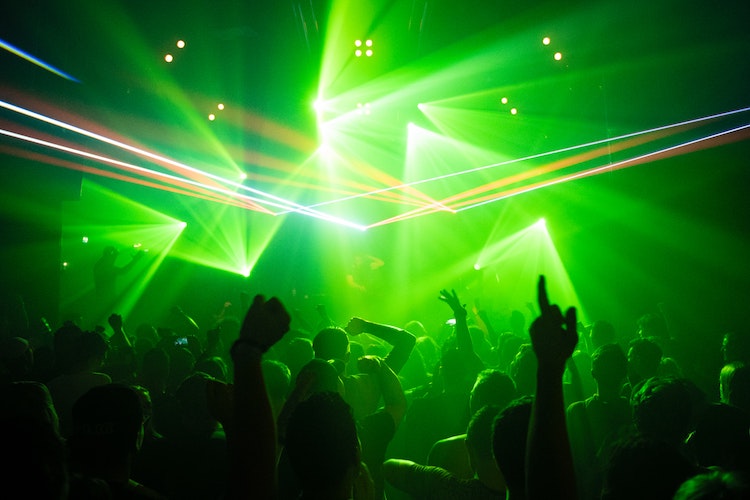 Pacha
One of the founding nightclubs, Pacha opened its doors to partygoers in 1973. It has an iconic design with a stunning rooftop terrace and gardens lined with palm trees, probably not what most of us expect to see in a nightclub but definitely part of what makes it so unique. The lineup regularly includes massive DJ names like David Guetta, Fatboy Slim and Sven Väth. Those living it up on the dance floor will likely be caught in the wake of the confetti cannons. If you are finding it all too loud, we recommend heading to the rooftop to chill.
Amnesia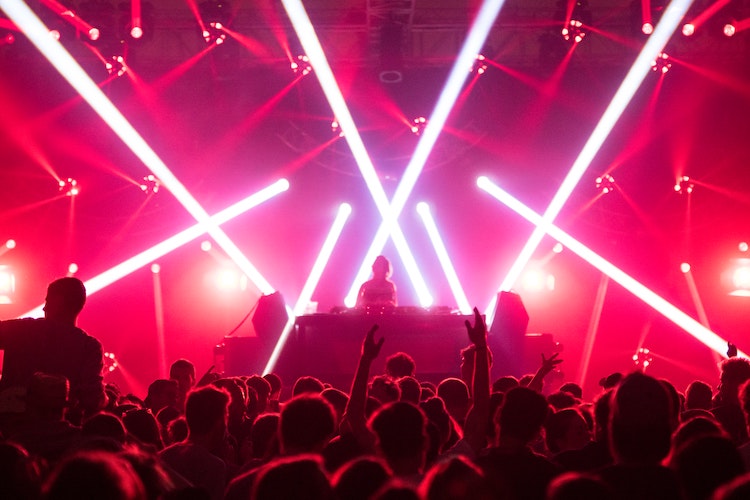 Five thousand people can party all night in Amnesia as it is one of the biggest capacity nightclubs on the island of Ibiza. There are two sprawling dance floors, The Club Room, which is famous for its ice cannons and The Terrace, which has an amazing glass roof where you can enjoy watching the sunrise while you party. It's not quite as old as Pacha, but it first opened in 1976 and continues to thrive. The ice cannons are a real pull; with that many people, it gets up to a steamy 40° plus on the dance floor, and when the ice cannons fire, temperatures drop to a more bearable 20 degrees for a few minutes, a welcome relief!
Es Paradis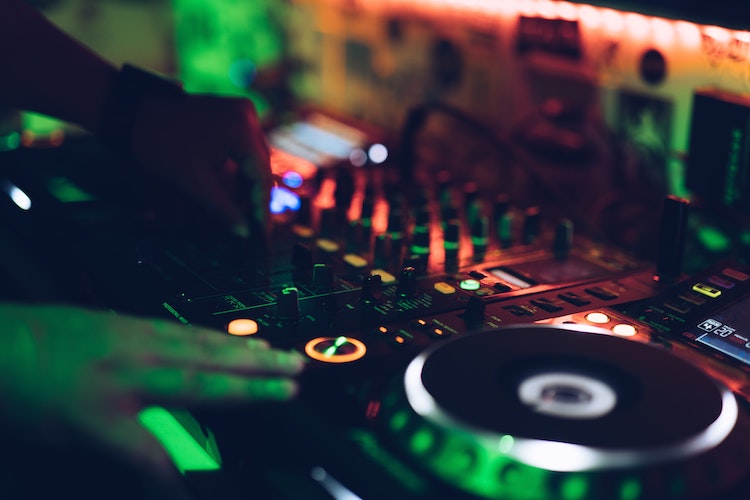 For clubbers who fancy a pool party, Es Paradis is the nightclub of choice. When the dance floor is converted to a swimming pool, over 80,000 litres of water flood in, creating an amazing experience that most people will want to say they have tried once. You can take your swimming gear with you, but in order to gain entry to the club, you must meet regular dress standards. Luke has a provided once you are inside where you can change and head in to dance and splash to classic tunes like It's Raining Men and Singing in the Rain.
Eden
Eden is a newer arrival in Ibiza and features a sprawling labyrinth of rooms that include two massive dance floors, private VIP areas, 13 bars, a funky room, although we're not quite sure what that is and a chill-out room if it all gets too much. Groove Armada, Judge Jules, Pete Tong, Timo Maas, and Eddie Halliwell regularly headline on the bill. It enjoys a waterfront location in San Antonio, sitting neatly on the harbour side. A shuttle bus regularly runs throughout the night, taking revellers to and from the bay area, so a hotel here is a good bet if you are planning to do a lot of clubbing.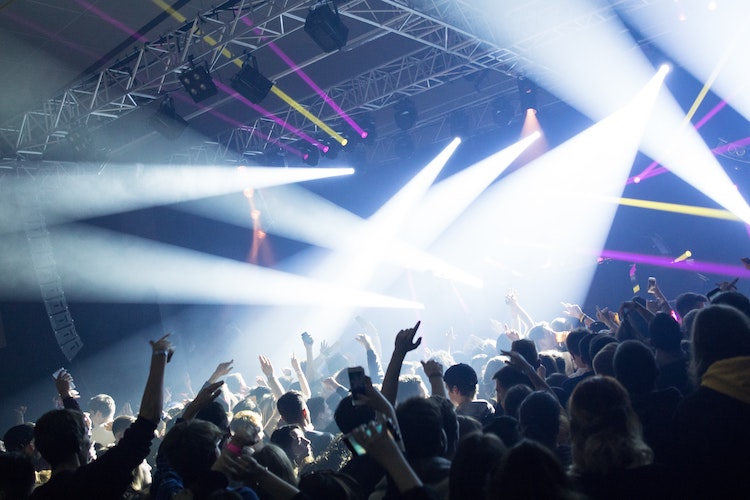 Best Restaurants
Like most tourist hotspots, there is a wealth of fast-food restaurants and chain-style eateries. However, eating local is a true delight, and there are many awesome restaurants where you can find some delicious treats. Of course, you will find many local dishes, but there are a few that are definitely worth trying if you see them on the menu. Sofrit Pagès was once a traditional workingman's meal and is designed to fill you up. Made from spiced lamb and pork sausages, it is hearty and packed with delicious flavours.
Bullit de Piex is definitely worth a try if you enjoy seafood delights. It's a stew-style dish that traditionally uses rockfish but is often substituted with the catch of the day. The Spanish spices give this a tasty edge, so if you enjoy food with a bit of a kick and see this on the menu, pop your order in quickly.
For a sweet treat, keep an eye out for Ensaïmadas. They are closely related to croissants and traditionally made using lard, so they would not be suitable for vegetarians or vegans. However, this delicious pastry has a variety of fillings, from chocolate to pumpkin jam, apricots to strawberries and many more, so you may not be able to stop at one!
Babylon Beach
Finding a decent child-friendly restaurant that offers more than the run-of-the-mill fast-food-style eatery can be tricky. In Ibiza, Babylon beach has totally nailed the family-friendly set-up and offers a large playground for children to run off steam while dinner is being prepared. The menus have a range of formal dining and café style snacks, and the restaurant can be found in Santa Eulalia and won't blow the daily food budget.
Casita Ibiza
In San Antonio, you will find the delights of Casita Ibiza, which offers a range of popular world cuisine dishes and has a fantastically low price tag. It is a genuinely lovely setting that gets nothing but positive reviews for both the standard of food and service.
Wild Beets
For diners who prefer vegan and vegetarian choices, you cannot beat Wild Beets, nestled in the streets of the charming village of Santa Gertrudis. The chefs use locally sourced, fresh ingredients, and they really show you how amazing and tasty plant-based dishes can be with some creativity.
Sa Punta
For a more formal dining experience, get dressed up and head to Sa Punta. For six days a week, this is an upmarket adults-only style restaurant, offering a stunning fusion-style approach to traditional Ibiza dishes, as well as some more recognisable English-style meals for the less adventurous. Come Sunday, the venue is transformed into a family-friendly restaurant with plenty of things for the kids to do while waiting for dinner to be served.
Best Beaches
Ibiza is a Mediterranean island, so it should come as a little surprise that there are some really amazing beaches. The island can be crossed in about an hour by road, meaning that you can visit any of these amazing beaches while you are enjoying your holiday. There is the perfect mix of sandy stretches, rocky outcrops, cliff faces and more. Some of the beaches have been incorporated into the towns and have hotels and promenades. Whereas others are much more rural with some beach huts and perhaps the odds shack, selling snacks and drinks.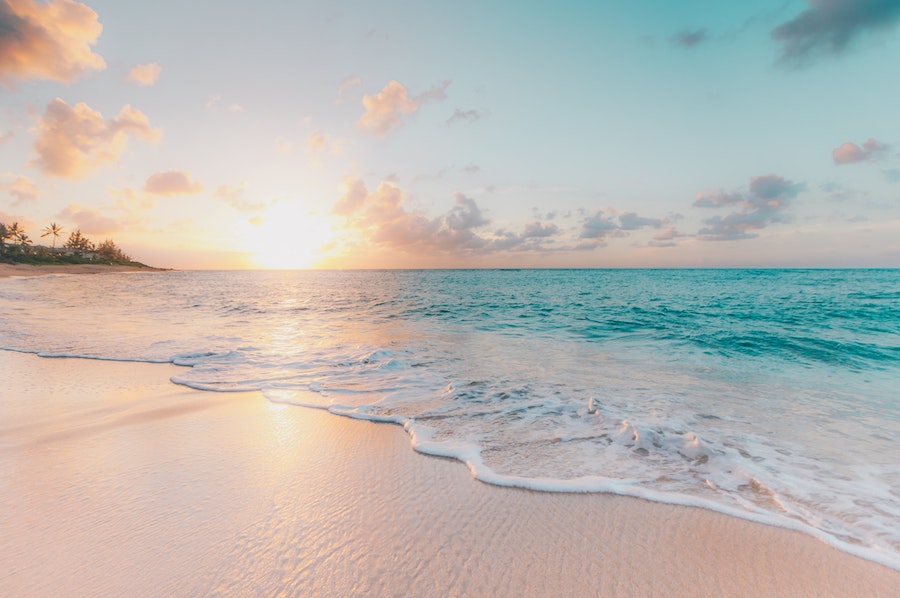 Benirras
If you want to get away from the crowds, head just outside San Miguel and visit Benirras beach. Because it is a cove, Benirras is unspoiled and has no developments, making it the perfect spot for a quiet day in the sun. The horseshoe-shaped cliffs offer a solid wall of protection from the elements, creating a delightful sun trap with nothing more than a gentle breeze. The water is crystal clear, and the beach has coarse sand with rocks surrounding the edges. If you don't want to carry a lot of stuff, it is possible to rent umbrellas and beach chairs, and the local chiringuitos are there selling a delicious range of snacks and drinks.
Cala Tarida
For those who prefer long stretches of fine, white sand, Cala Tarida could be the perfect beach. It also boasts stunning blue-green clear waters, which are shallow and great for paddling or swimming. Swimmers can head off-shore and enjoy sunbathing on some of the big flat rocks that are just a few yards out from the shore. It is a great beach for families and children as it is lifeguard-manned, and you can rent beach chairs, umbrellas, watersports equipment and volleyball courts or take diving lessons with local teachers. It is more developed than some of the beaches, so visitors can also stroll around the beach shops, or visit one of the many cafes and restaurants and sample the local cuisine. It is so popular that it can get pretty crowded in the height of summer, but being almost a kilometre wide, there is certainly a lot of space, so you can find your own piece of sand.
Playa d'en Bossa
Claiming the title of the longest beach in Ibiza, this 3 km stretch of soft white sand is a very popular tourist choice. In the winter, it is possible to be the only person on the beach, but in the summer, you will find many sunbeds and umbrellas as people enjoy soaking up the warmth of the Ibiza sun. It is an urban beach with a lot of boutique shops, beachside bars and restaurants that continue to grow in size. A hangover haven in the mornings, it is quiet and restful, but as the day progresses, the party vibe intensifies, and by late afternoon it is alive with the sound of DJs spinning the best Balearic beats. It is probably not the best family beach as there is a lot of drinking and partying going on, but it is perfect for those who have arrived in Ibiza to experience the club scene in all its glory.
That's is folks, what a great place Ibiza is and we hope you enjoyed the Villa Renters 2023/2024 Guide to Ibiza. It's now time to head down to Exclusive Private Villas and find your perfect dream Luxury Villa in Ibiza
Author Kerrie Potts, www.northlandsfarm.co.uk, www.exclusiveprivatevillas.com