Disney's Fastpass is dead, How does Disney Genie Plus work which Replaces It?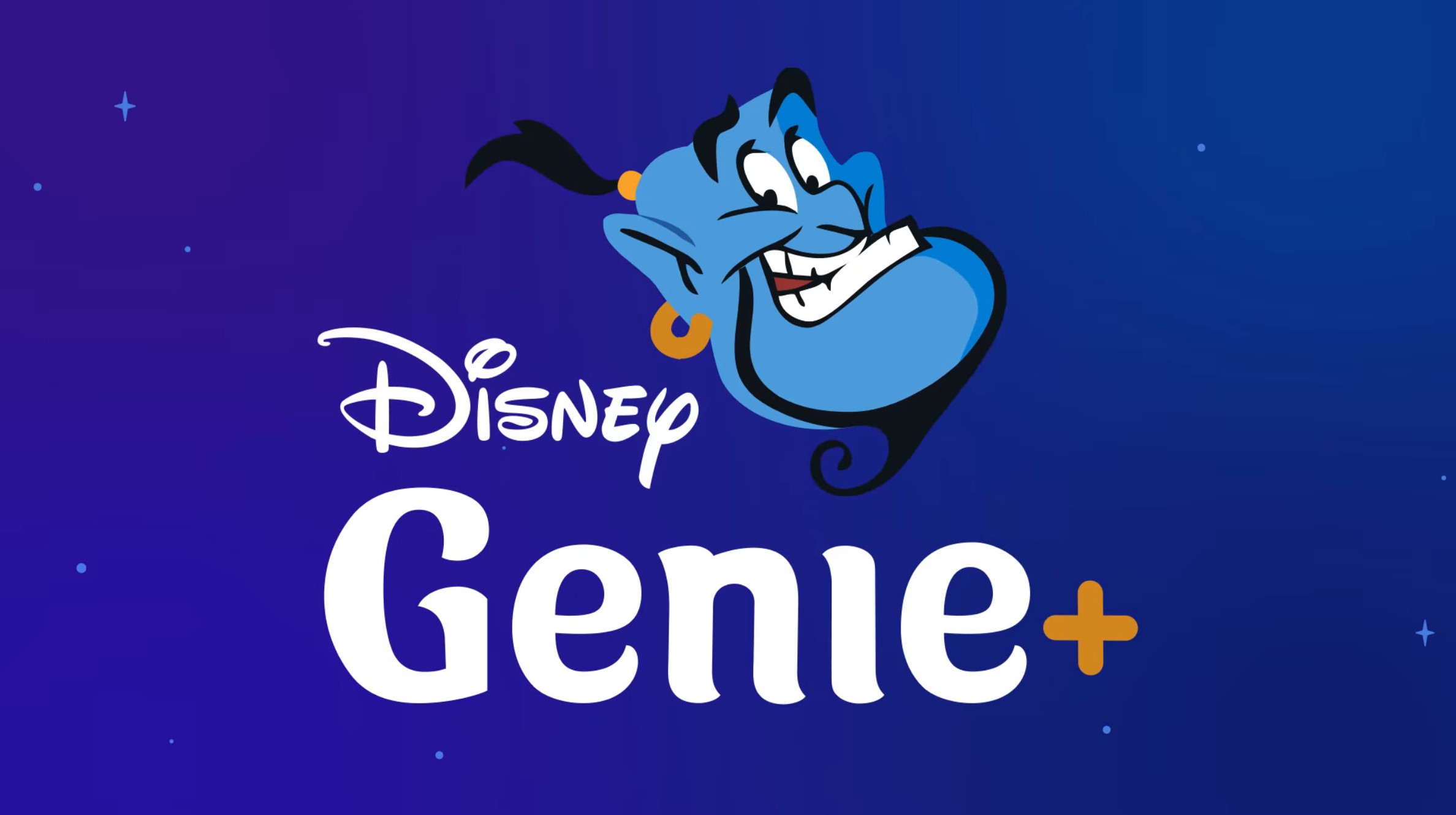 If you were a fan of Disney's Fastpass queue buster, you might have been horrified to learn that it has been scrapped. But don't panic! It has been replaced, modernised and overhauled and rebranded as Disney Genie plus. So let's say goodbye to the old and welcome the new while carefully looking at how Disney Genie+ works.
Goodbye Old Friend
We were first introduced to Fastpass in 1999 when Disney decided to allow guests to reserve their place on certain rides, shows, and attractions and make a date to meet and greet their favourite characters. In Europe, at Disneyland, the same scheme was named MaxPass but essentially the two were identical. It was a lifesaver for those with issues queueing and saved parents from fractious kids who didn't understand why they had to wait. A Fastpass took visitors to a VIP queue that led them straight to the front and removed the wait.
Hello Genie+
As Fastpass departed on the 8th December last year, Disney Genie+ arrived, bags in hand, and moved into Disney World and Disneyland. It is an app-based service that will set you back $15 or $20, respectively, depending on which park you visit. There is no dedicated app for this, but you can access it through one of the two apps that we recommend you download before heading to park, depending on which country you are holidaying in. In the US parks, you need Disney World's My Disney Experience app, and in Europe, the Disneyland app.
Bonus Features
Always the entertainers, Disney has added vignettes in audio form to educate guests about whatever attraction it is they are waiting to see. This includes some cool snippets from the Imagineers, which is brilliant for true Disney fans. If you head to Disneyland, you will also find included an unlimited Disney PhotoPass download facility. Meanwhile, in Disney World, you are given the same with extra access to PhotoPass lenses, which is the excellent Augmented Reality kit that enhances your mobile phone pics.
Ring the Changes
Here is the bit you need to read twice and digest fully to ensure you and your party are not left disappointed. Previously when visitors used Fastpass, they could make their reservations up to 60 days before arriving at the park. This has gone, we repeat; this is no longer a thing. The Genie+ services activate from 7 am on your first day, and this is the earliest you can make your first reservation. You can only make one reservation at a time. This is another change to the service as Fastpass enabled multiple reservations at once. Genie+ does not.
Disneyland Changes
Those visiting Disneyland have a similar system and restriction, but this app only goes live when you actually walk into the park. So you won't be able to make your first reservation over your cereal and toast. You will need to wait until you arrive. The positives here are that you can use your first reservation on several popular attractions, including Millennium Falcon, Haunted Mansion, and Big Thunder Mountain Railroad.
Lightning Lane
So, with the one at a time restriction, the natural question is what else is on offer. Well, guests can also purchase up to two Individual Lightning Lane reservations. Again, this has been designed to include high-demand areas like the Seven Dwarfs Mining train, Magic Kingdom, and Radiator Springs Racers at California Adventure. The cost of these varies depending on many factors, including the time of year and the attraction's popularity. When it launched, Remy's Ratatouille Adventure cost $9, whereas over at Hollywood Studios. Star Wars: Rise of the Resistance was $15.
Waiting Times
The app has some other features guests may find helpful. One of these is the wait times; it will show both forecasted and current wait times so you can plan better to try and avoid big queues. It seems the park is hoping to encourage an even distribution of guests. If you add your favourite must-see attractions, you will also receive a suggested itinerary that means you spend less time walking and hit more than one attraction in the same location.
Virtual Queues and Food
Guests can also make reservations for table-service restaurants or place an order from their mobile for a quick-service eatery – which will be helpful for some visitors. There is also the ability to join a virtual queue, which isn't the same as bypassing the queue but may help those who physically struggle to stand in line. You also get a new friend, their virtual assistant, who can answer many park-related questions and allow you to access live cast members.
The Elephant in the Room
So, let's address the elephant in the room. Disney is already an expensive holiday, so we can see your eyebrows shooting up as you digest this new system. Some readers will correctly have spotted some of these services used to be included in the admission cost, so it does seem like they are just looking to make more money. However, they had to do something. If everyone used queue busters on every attraction, they become redundant as everyone turns up at once, and guess what? Staff have to queue guests to organise getting everyone in and ready. So a change was needed.
A Good Change?
Well, Disney is convinced that once guests get used to things, it will be a change for the better. No more frantic pre-planning and more spontaneity is the stance they are taking. We can see their point; if you have never been before and planned everything on paper, you risk missing loads of cool stuff as you doggedly stick to the schedule. Maybe a more see it, do it approach makes it more fun.
Conclusion
The cost will put some people off. It is already a pricey holiday and with good weather almost guaranteed queueing become less of a problem. Also, if fewer people are skipping queues, you will likely get there sooner. It seems to be a case of replanning to go with the flow and check the app for wait times so you can head where other people aren't going!