Disney World Transportation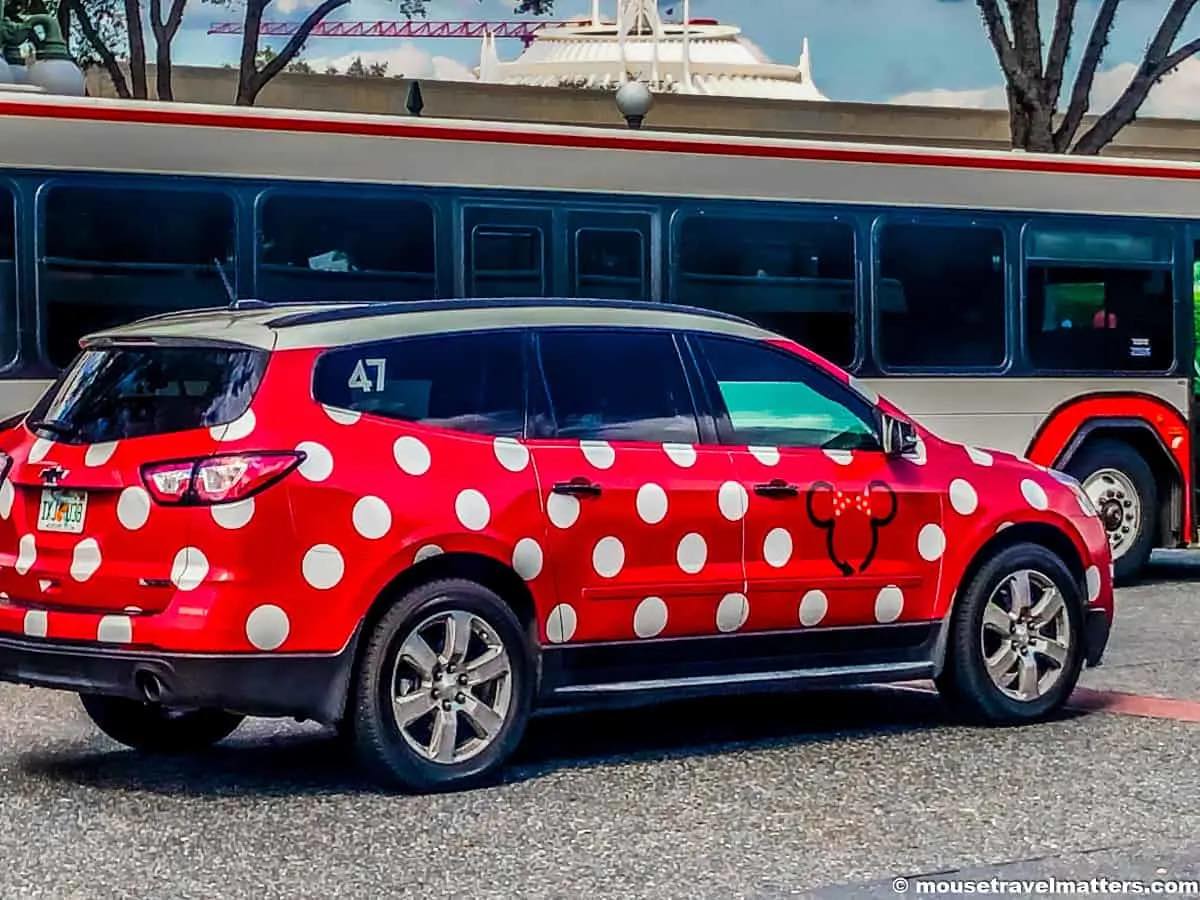 The Ultimate Disney World Transportation Guide
It is no understatement to say that Disney World is huge. If you have never been before and this is your first planned trip, you likely cannot imagine how vast this theme park is. It is about the same size as San Fransisco – which for UK based visitors is around the same size as Glasgow. That means there is much trekking around involved, but thankfully you do not have to walk it all! Disney has some pretty impressive in-park transport options – so let's take a closer look. Disney World Transportation is not only convenient, it's fun to ride too and kids seem to love it.
Getting to the Park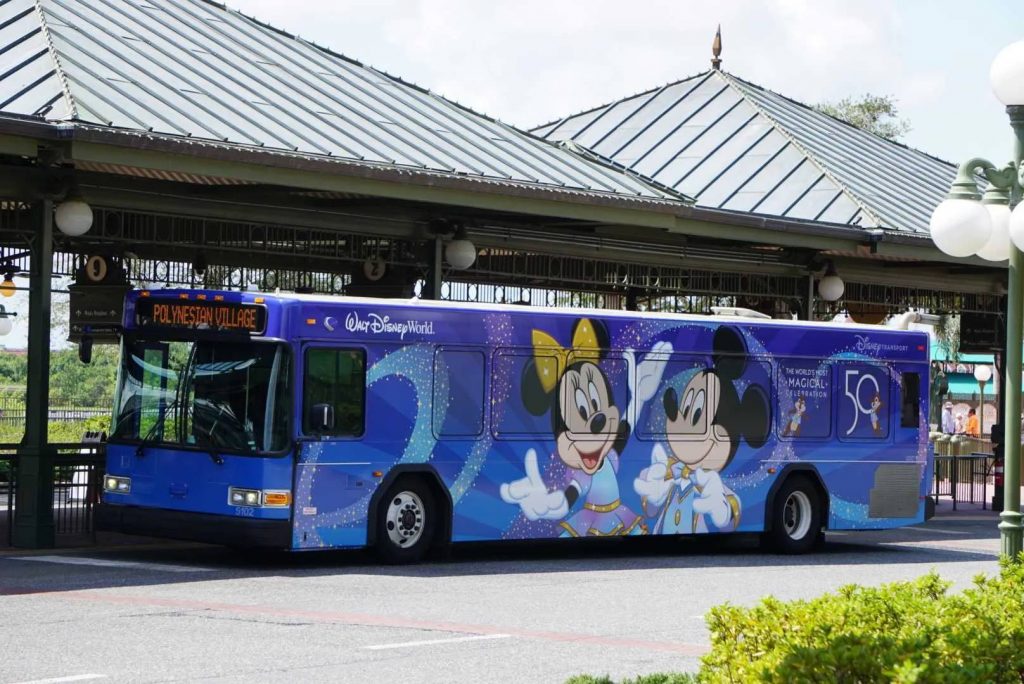 Depending on where you are staying, there are loads of ways to get to the park. If you stay off-resort in one of the many gated villages, you will not only have the ease of a home-from-home villa, but you will also find free shuttles running throughout the day, and to be honest, this is the easiest choice as they can drop you at the entrance to the Transportation and Ticket centre. Many people who stay in one of these communities find that they don't need to hire a car as everything is catered for. If you self-drive, the car parks can get pretty chaotic, and you will find a long walk to the entrance. There are also local buses serving the area, and you could get a taxi, but this would be the most expensive option. Even staying in one of the resort hotels can leave you with long walks – but have no fear, Disney has thought of everything!
Disney Skyliner
The most recent addition to the Disney World transportation system enables transport between four hotels and Epcot and Hollywood Studios. It is an impressive creation that would not look out of place on the ski slopes of the world's biggest ski resorts. Skyliner features cabin-style pods, each one brightly decorated with some of Disney's most loved characters, and you will cable-car your way across the parks to get where ever you need to go! Each destination has a station, so you may find more than one stop before you get where you are going. Not all routes are direct, so you may also need to change lines, but once in motion, you can sit back and enjoy the birds-eye view as you travel.
Travelling by Skyliner
The travelling pods have been nicknamed the gondola, and there are just under 300 currently running the rails. Some have wheelchair seating available, and these can take a maximum of 6 plus the wheelchairs – and the rest accommodate ten passengers on two opposing bench seats. Travellers must remain seated at all times. The disabled access pods also have a special place for embarking and disembarking within each station, as understandably, this can take longer, meaning no one else is held up. Parents with strollers are welcome to use the standard pods and do not have to fold the chairs. However, if you have a sizeable multi-occupancy pram, you can join the wheelchair queues instead. There is no charge to use this transport system, and it is an absolute must-do activity!
Travel by Water with Disney World Transportation
Another option open to visitors is to hop around Disney using the lakes and water spaces dotted around. Boats and water taxis can be found at Epcot, Hollywood Studios, Disney Springs, and the Magic Kingdom. It is an experience you probably want to add to your 'must-do list', and the good news is it is also free. The ferryboats come with the cute 'Friendships' moniker and are designed to enable strollers to be boarded without folding, but you may need to fold the pushchair when using some of the other taxis and boats. To maximise your time in the park, the ferry starts running from the Transportation and Ticket Centre to the Magic Kingdom 30 mins before the park opens and keeps running for 90 minutes after the park has closed. Each 'Friendship' can carry 600 visitors.
Monorail
The monorail is a true icon of the Disney franchise and has been around for a long time. It connects the Magic Kingdom to Epcot and serves three Disney accommodation reports: Polynesian, Grand Florida, and Contemporary. You will need to use three different lines to get around; line one runs between the Magic Kingdom and the Transportation and Ticket Centre, line two serves Transportation and Ticket Centre to Epcot and line three runs a longer route between the Magic Kingdom, the three resorts and the Transportation and Ticket Centre. Again the rails start running before the park opens and continue for about an hour after closing. You are not charged for using this service, and it is stroller friendly. Anyone driving to Disney will arrive at the Transportation and Ticket Centre. You can choose to use the ferry or the monorail if the Magic Kingdom is your first planned stop.
Minnie Vans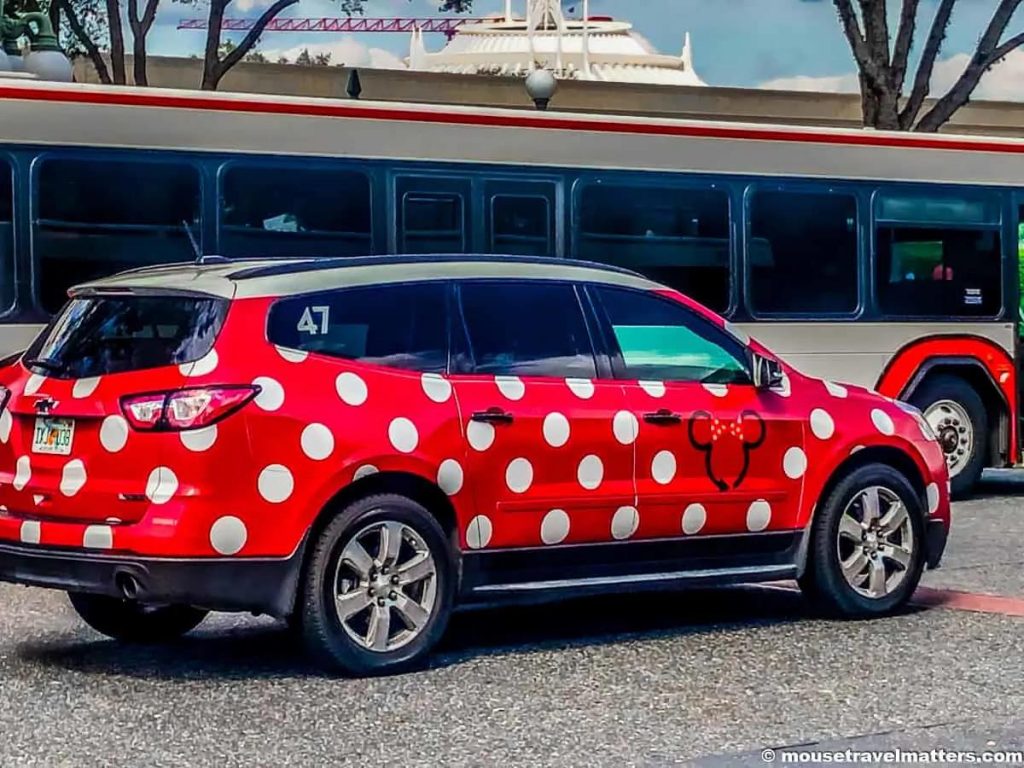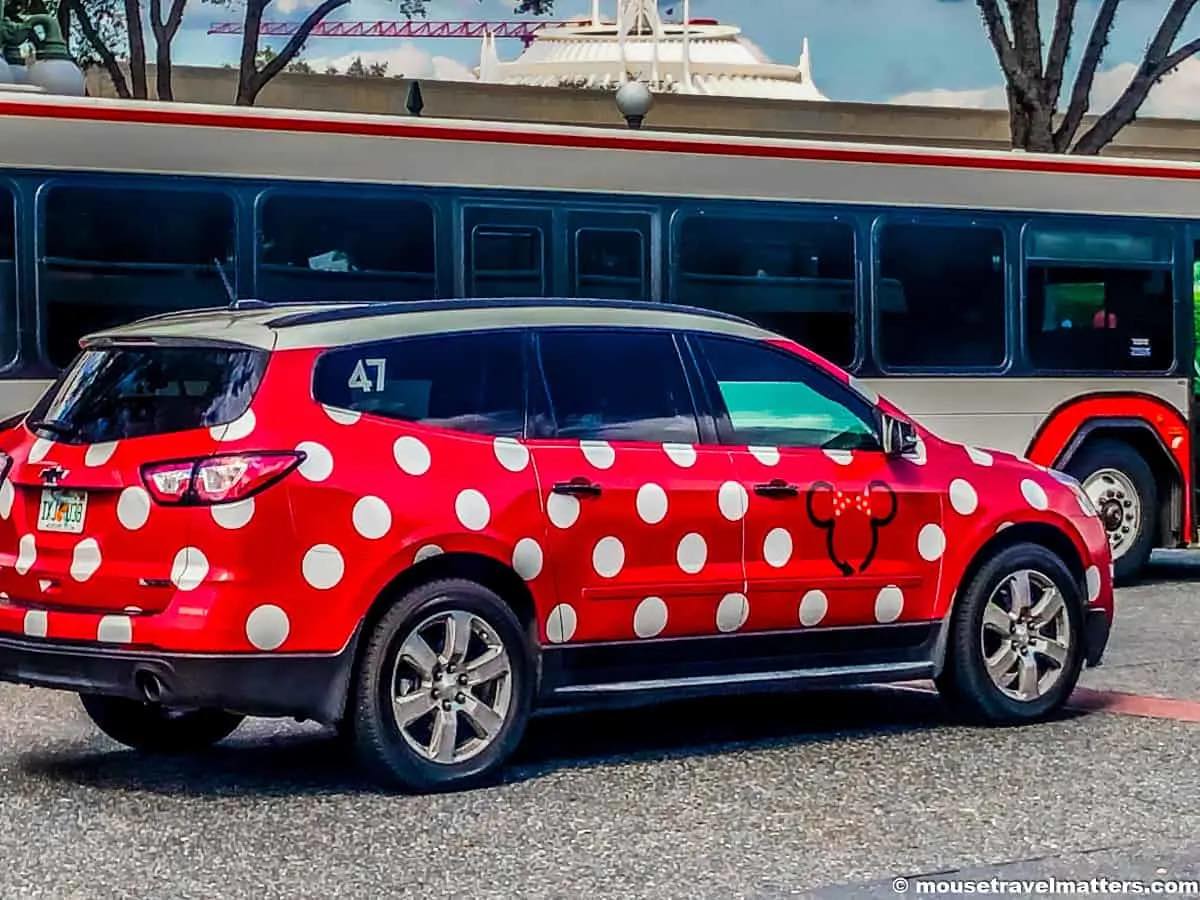 This service was unavailable at the time of writing due to ongoing global COVID restrictions, but hopefully, this will change soon. These distinctive red people carrier size vehicles feature the iconic white spots synoymouse (see what we did there?) with the first lady of Disney, Miss Minnie Mouse. This mode of transport is a bonus, and certainly not a needed part of seeing the theme park. Classed as a premium service, there is a $15 fee for commissioning the service and a flat rate – which you need to clarify for each mile you travel. This is as close as it gets to door-to-door service and can also be used to be collected or get back to Orlando International Airport.
Overall, transportation around Disney is a breeze, and there is no need to spend any money as all the services apart from the Minnie Vans are free. It is also a great way to grab a quick rest in your schedule and sit back and see some of the sights. Riding on the Skyliner is perfect for amusing younger children, and you can even hang around see the pods pass by so you can admire the artwork and see your favourite characters.
Transport Back to your ExclusivePrivateVillas.com Villa
It's easy to get home as most of the resorts (including Reunion Resort Orlando) have free Disney buses which transport you back to your rental home.
This article was written by Kerrie Potts at ExclusivePrivateVillas.com