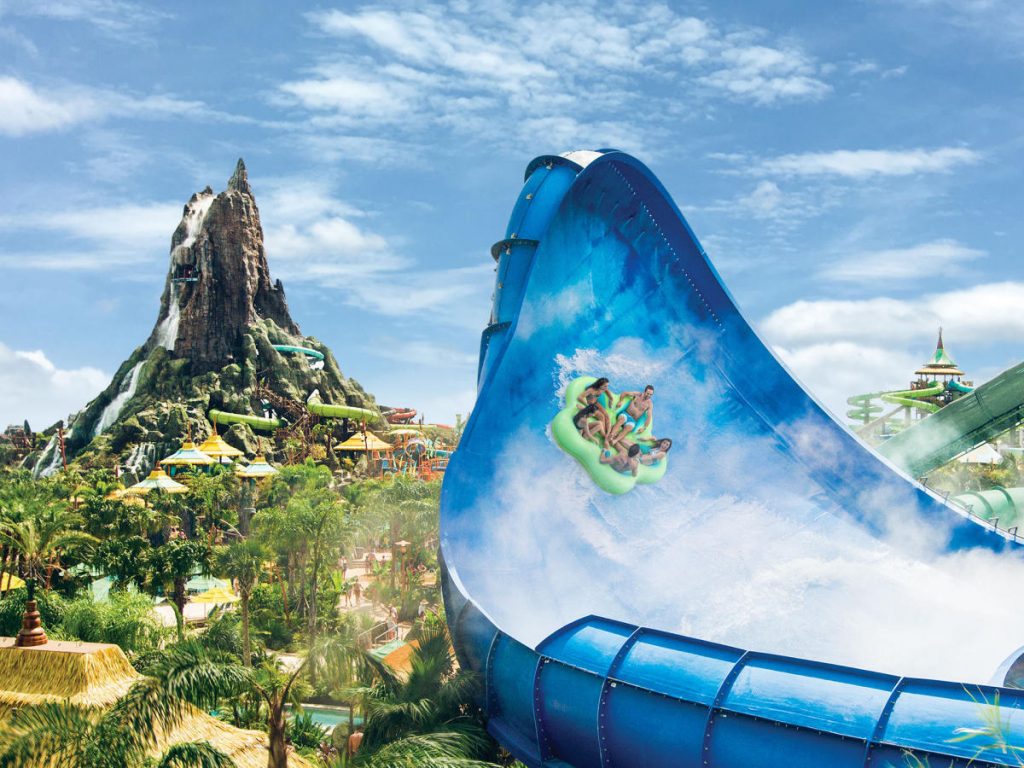 Volcano Bay is one of the most wonderful water parks in Florida and is under Universal Studios ownership. If you haven't been already, Volcano Bay is probably the number one water park in Orlando and is popular with tourists. A question we get asked quite regularly is about Volcano Bay Parking and not many people know that it doesn't have it's own garage. This page should explain all.
About Universal Studios
Universal Studios Florida® is a 1,200-acre entertainment complex that features a world-famous theme park renowned for its innovative rides and attractions, spectacular live shows and incredible guest service. Universal's three unique, world-class theme parks are divided into four exciting vacation areas: the beautiful beaches of sunny Florida, the vibrant big city of New York City and its famous performing arts center, the majestic mountains of California and an immersive jungle experience in the heart of the rainforest, all right outside Orlando. Volcano Bay is situated close to this park.
How to get to there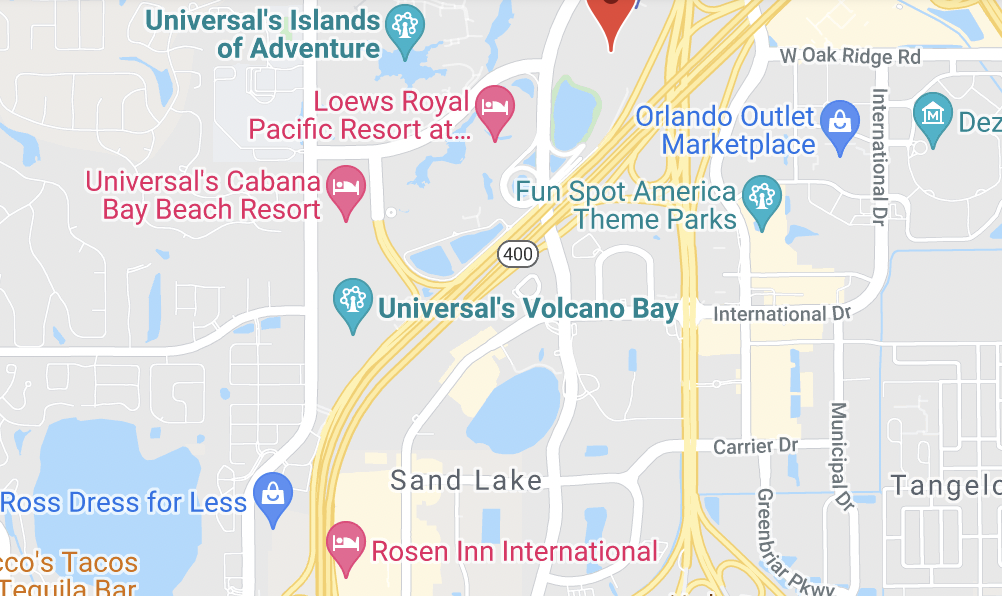 Volcano Bay is located near Universal Studios so it is close to the Interstate 4 (I4). If you are travelling East bound, then take exit 75A. If you are travelling westbound, then take the 74B. The Parking garage is just off this exit. From our main community, Reunion Resort Orlando, the journey time is around 25 minutes depending on traffic.
Where to park
As Volcano Bay does not have its own dedicated garage, you will need to follow the signs to the main universal parking garage after turning off interstate 4 from exits 75A or 74B. Just look for the signs for the parking garage as it is not far off your turning. Once in the parking, follow the signs to Volcano Bay on foot.
What should I put in my Satellite Nav System
Use the following address in your Satnav system 6000 Universal Blvd, Orlando, FL 32819.
Author Bethan Potts