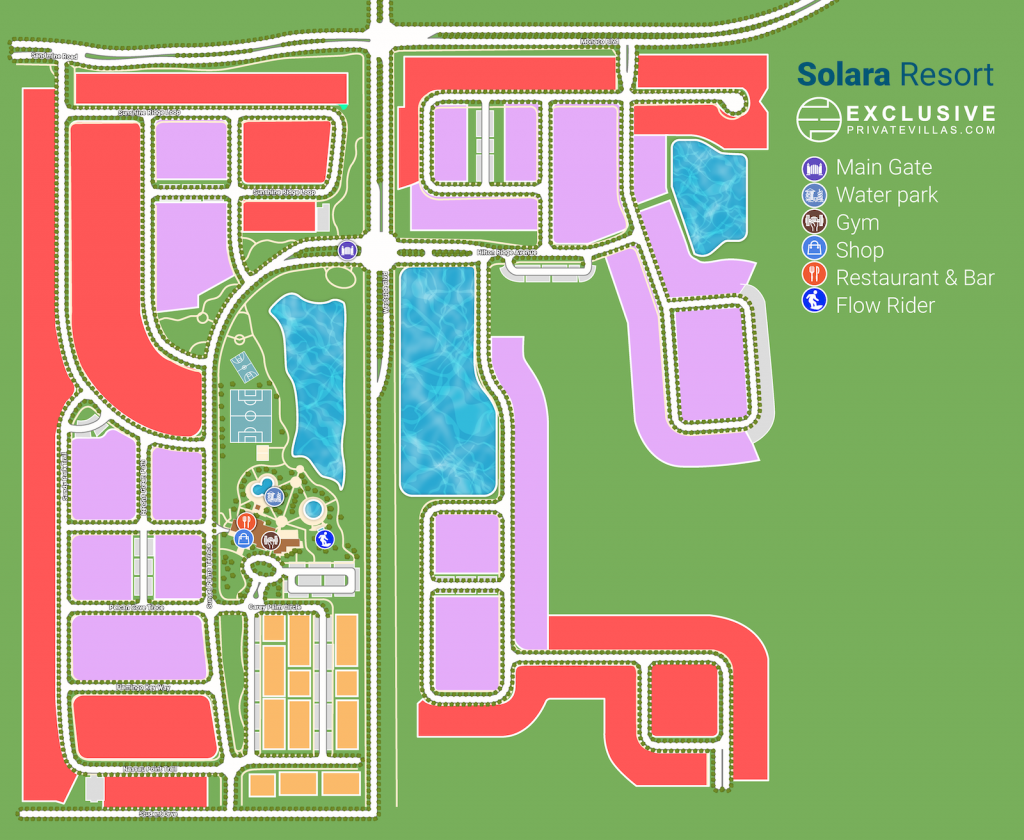 Solara Resort Map Page. Solara Resort will create a vacation for the entire family to remember, with its amazing on site amenities, such as a surfing simulator, Club House, Volleyball Courts, Soccer pitches and Basketball Courts! This resort is within 7 miles away from the World Famous Walt Disney World and all of its incredible theme parks! Our Solara Resort Villas are some of the best accommodations in Orlando
For the duration of your Orlando Villa Holidays, you can enjoy vast living spaces, fully stocked kitchens, dining areas and more. The bedrooms, ofte all with private facilities, are designed to the highest standard, and some of the children's bedrooms are themed with their favourite Disney characters. Each home has unique features, and most have private pool facilities, each individual set to offer the best of outdoor living and the Florida climate. The smaller properties are perfect for the family group. There is also a good selection of larger homes for multigenerational or multi-family holidays so your holiday of a lifetime can be shared.
At the end of a day at the parks, you can spread out and unwind. Some homes have games rooms and theatre rooms which means the kids can be amused for hours, and you won't see them until food is mentioned. The lounge areas offer comfort, but with so many sunshine hours, you may well spend the evenings lazing by the pool, where in some cases you will also find outdoor barbeque facilities for the perfect al fresco meal. One of the appeals that guests comment on time again is the fact that each of the stunning villas has something different to offer. From pool tables to covered swimming pools and hot tubs, if you are planning to return, a different villa each stay will make this feel like the first time every time! Enjoy our Solara Resort Map.