Orlando is certainly a firm favourite amongst our younger folk and this is no surprise as it's home to Disneyworld. Orlando Villa Holidays seem to be one of the most popular ways to experience the area. Besides the parks, there is just so much to do and is only a few miles from the beach.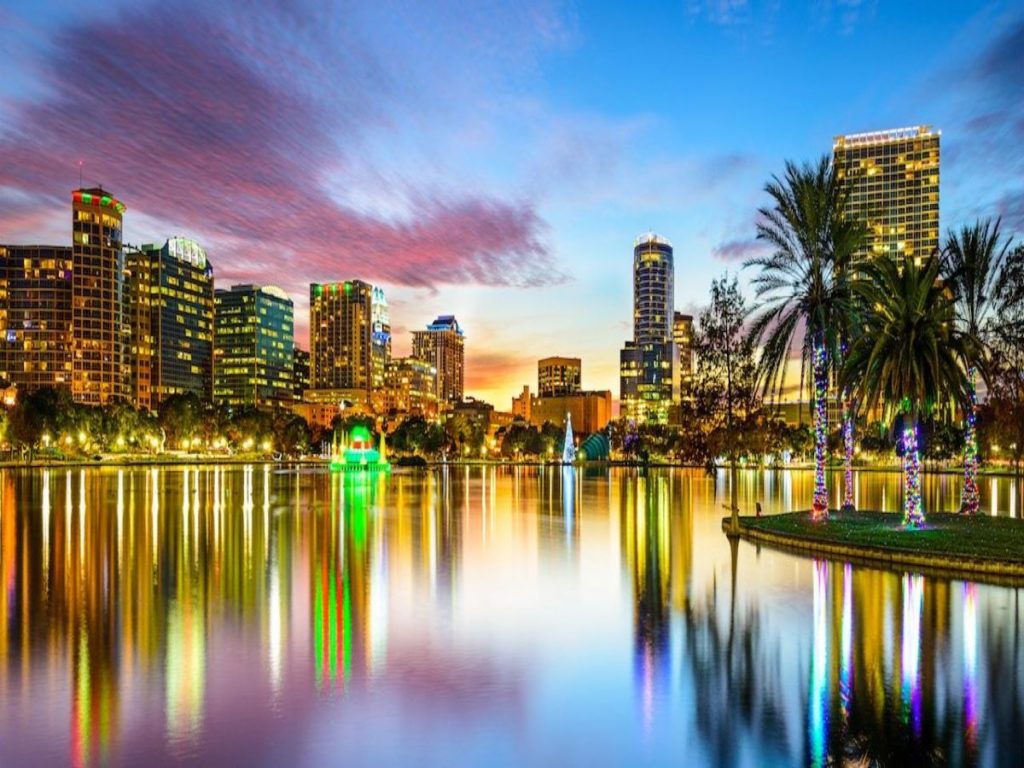 Visitors tend to opt for Orlando Villa Holidays as they are a cost effective way of taking the family. Groups of 15 to 20 are easily accommodated in the larger homes. The larger villas start with the 7 bedroom option and all have pools. Families and friends gather together in the larger villas so we often see 12 or even 13 bedroom villas.
At Exclusive Private Villas, our reservations team are always being asked "Where to stay in Orlando". The choice is wide though and visitors can opt for budget communities or high-end.
Communities
New gated communities are constantly being built so there's always a good chance to stay in a brand new villa. One of the latest and most popular resorts is Encore Resort and the facilities there are superb.
Reunion Resort
Reunion Resort is at the top of the chain with its magnificent rolling landscape and spectacular Golf Courses. At Reunion there is fine dining, breakfast restaurants, 11 swimming pools and many sports facilities on offer. There are various activities for children and there's a Kids Club too. Staff are available at the waterpark so there's lots of interactivity with the kids.
The villas at Reunion Resort are mostly unique. They differ from the cookie cutter approach taken at many other resorts. The homes at Reunion are very popular with the rich and famous. Imagine having dinner at "Eleven" when P.Diddy walks through the door!
The homes are spectacular and all come with their own private pool. Alfresco dining at the villa is normally possible as many of the homes have BBQ's.
The Waterpark at Reunion Resort is stunning as it has a lazy river and slide. If you are looking for some of the bigger slides then Reunion Waterpark is not for you.
Encore Resort for your Orlando Villa Holidays
Encore Resort at Reunion is new resort which has larger homes. Some of the homes have 11 bedrooms or more so popular with groups. The most popular amenity at Encore is the massive waterpark so everyone should visit there.
There are restaurants at Encore but for fine dining, guests may want to venture further away. As Encore Resort if close to the 192, there are literally hundreds of food options available. The steak restaurant is very popular and there is a Chinese restaurant too.
Champions Gate
Champions Gate was one of the first of the luxury gated communities so it is extremely popular. Guests are able to play golf here and dine at one of the fine dining restaurants.
The villas at Champions Gate are usually large and high specification. Champions Gate rentals prices are very reasonable so are popular with budget travellers.
About Orlando Villa Holidays
Choosing a Villa for your holiday is a sensible option as you are normally travelling with friends and family. The price per person can often work out extremely cost effective.