Solara Resort Clubhouse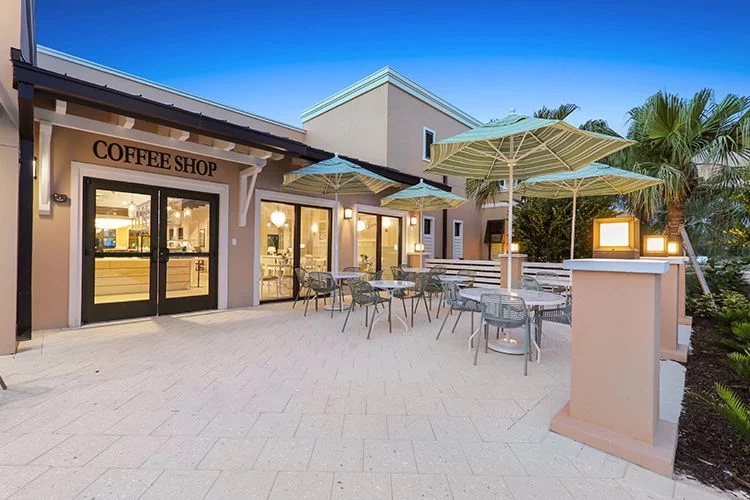 Within moments of entering Solara you sense that this isn't like other resorts. The atmosphere here is casual and cordial, with an emphasis on the positive. Furthermore, exclusive facilities include the Solara resort clubhouse make this the perfect centrepiece for the resort.
Solara Resort Clubhouse Water park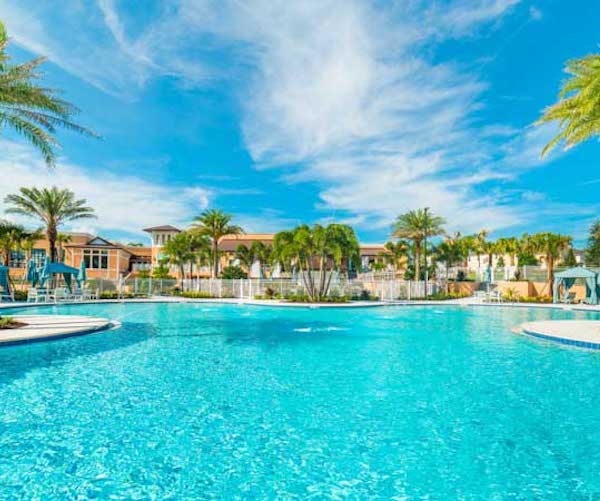 The Water park is a vast complex of water features and the main pool is surrounded by lush Cabanas. The pool deck area has a luxurious feeling about it and the atmosphere amongst the guests is relaxed and chilled. The pool itself is beautifully shaped and is surrounded by palm trees to provide that tropical feel.
Fitness Centre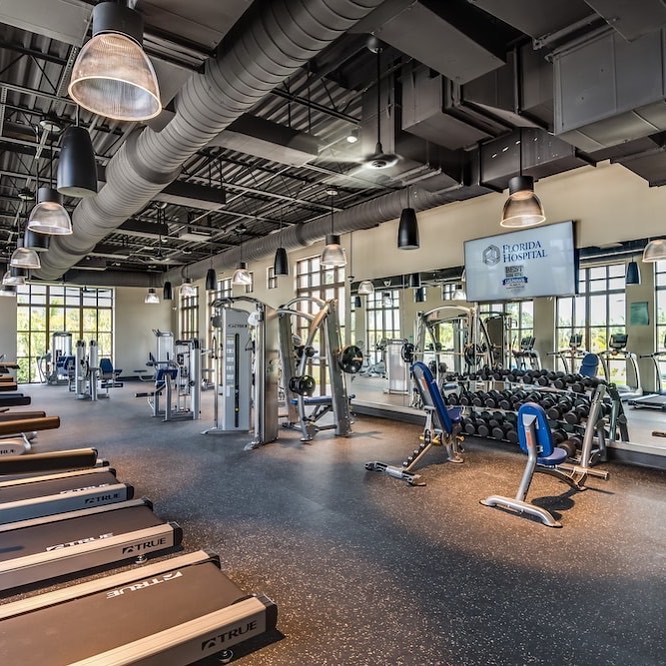 Not only in the Clubhouse Gym the ultimate indoor fitness experience, it also redefines the gym experience with the latest equipment. Also offering a set-up that creates a fitness environment for all fitness levels. It's complete with cardio, strength training and group exercise areas. In addition, you'll find a variety of amenities and services to enhance your health and wellness.
The bar and restaurant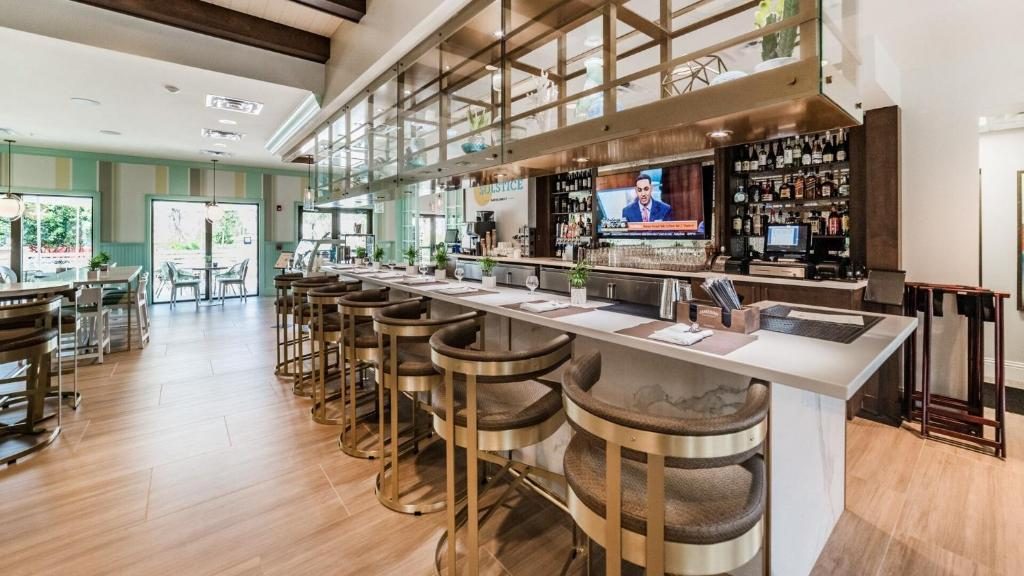 Experience the relaxed and vibrant atmosphere at the bar, an all day hangout spot. As well as this, the bar serves up a wide range of drinks and snacks. Sit outdoors in the cosy alfresco area or indoors in on a comfortable plush sofa.  Guests can relax on one of the bar stools and while away the day watching TV.
Wave Simulator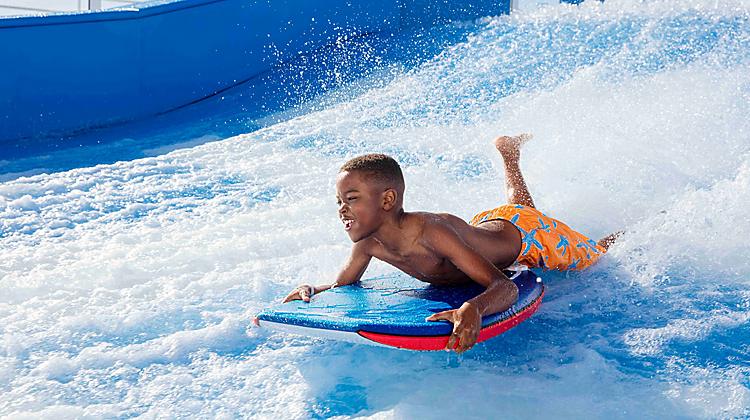 The Jewel in the crown is the amazing Wave simulator where you can learn how to surf. Staff at the Flowrider are on hand to teach you how to get started on the board. If surfing doesn't take your fancy, then even just laying on the board is so much fun.
If you are already an experienced surfer, you can show off your skills to the spectators.
Solara Resort Vacation rentals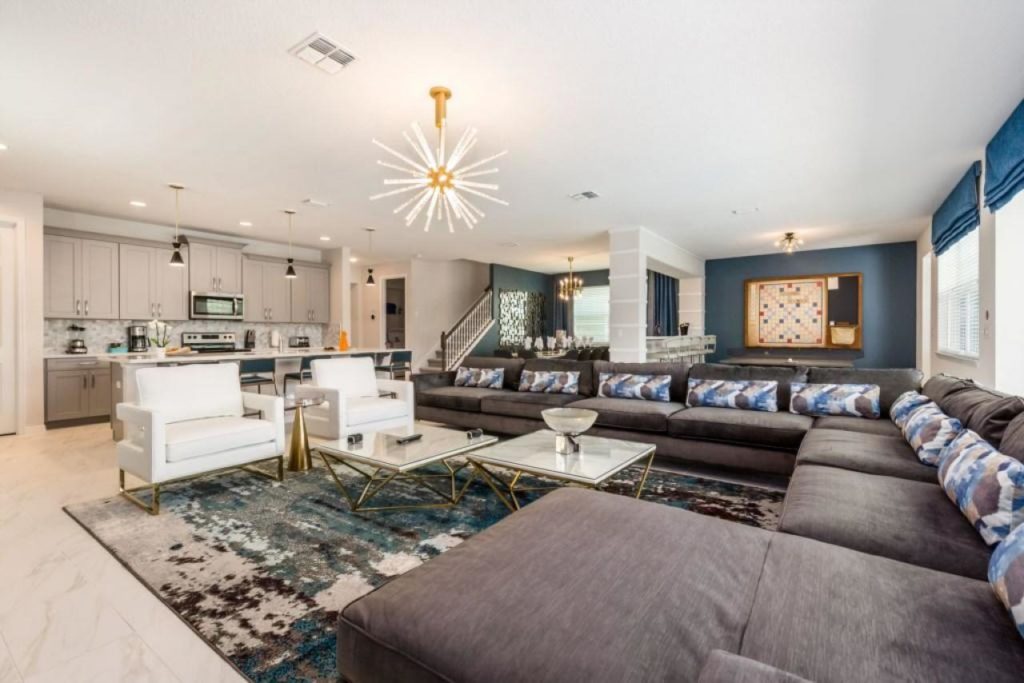 Pick your perfect getaway with our beautiful vacation homes, decorated to the highest standards. Choose a luxury villa with a theme and with games rooms which will be fun for all the family. Check out Solara Resort Orlando villas here.