Best Time to Visit Orlando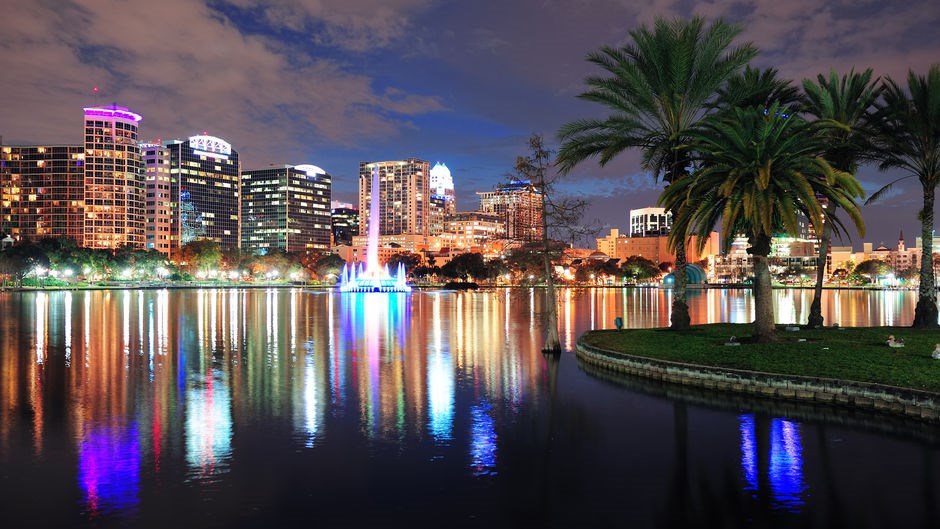 Generally, when we plan a holiday, we consider the restraints of things like schools and work and are preprogrammed to think in terms of our own weather. However, if you are planning a holiday to a different part of the world, preparing your vacation should take into account how the local area works, including weather and national events. Otherwise, you could find your holiday is not as perfect as you hoped, as you run into bad weather or get caught up in activities that limit what you can see and do.
So When is it Best to Visit Orlando?
The best time to plan a vacation to Orlando is actually during the earlier part of the year. March through to May are the most suitable months, primarily Spring. Provided you avoid national holiday weekend and school holidays you will be able to take advantage of the best prices. Climate-wise the temperatures vary from a fair 10 degree Celsius right up to 26 degrees Celsius which is excellent if you are out and about sightseeing or visiting one of the many parks in the area. Remember if you are planning to visit the major parks you will be standing and queuing, and being outside could increase the risk of sunstroke if you are not prepared for the heat, so mid ranges of temperature offer the most perfect vacation set up.
When to Avoid
Universally prices for hotels and rental properties rocket during school holidays and Orlando is no different. Unfortunately, this means that the most convenient time for parents makes the whole holiday significantly more expensive as prices will be inflated for the summer recess period. Summertime also sees the mercury rocket, and if this is not something you are used to, it can be quite unbearable. While all luxury villa rentals have top-notch air conditioning, this doesn't help when you want to get out for the day. Children and babies can really struggle with heat tolerance, and you could find yourself restricted to quarters with tetchy children rather than out making the most of your time.
Autumn Leads to Winter
When autumn arrives, and school returns you may think you can grab the last of the good weather before winter comes. However, the fall months are also the worst times for hurricanes in the area. This can be quite traumatic at the best of times but can also mean that attractions are forced to close for safety reasons. As fall becomes winter not only will the temperatures be less favourable but once more you will find things get expensive. Orlando is one of those regions that appeals to all ages. With that in mind as well as attracting young people and families to the many parks like Disney and Universal, there is also a healthy retirement community. During the winter months, families will be rushing to the area to spend the festive period, starting with Thanksgiving, with their parents and grandparents. This means accommodation prices once more become inflated. With the less favourable weather, you would do well to avoid this period.