Best Dining at Epcot – Your Top Guide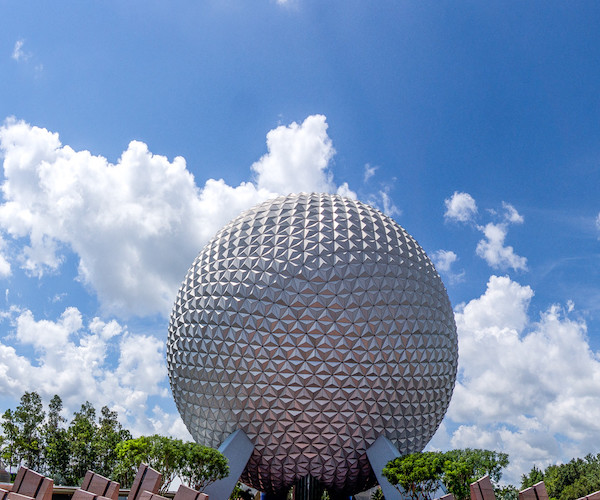 Epcot is one of the best theme parks in the Orlando area. It's certainly somewhere that's going to be high on your list to visit. It also happens to have a wonderful choice when it comes to the most amazing places to eat. Best Dining at EPCOT is one of the most wonderful experiences at this theme park. Cuisines from all over the globe await you, and there really is something for everyone . From fast food to full table service! Here is a quick guide to getting the best dining experience at Epcot.
Dine with Princesses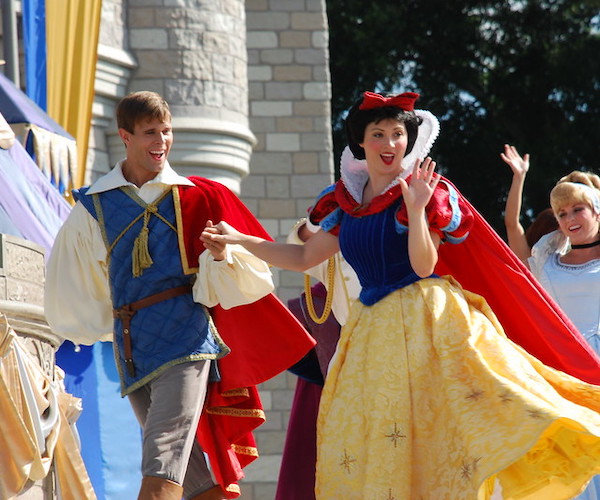 If you want to feel like royalty, then head to Akershus Royal Banquet Hall. It's a grand location that features vaulted ceilings and plenty of archways making you feel like you are living in a Disney movie of your very own. If you book for a meet and greet meal, you will be in the company of many of the pretty princesses in history. There's Snow White, Cinderella, Belle, Princess Aurora, Ariel, and looking after them all the most famous nanny in the world Mary Poppins. What's not to like about Dining at Epcot?
The food has a Norwegian theme but if you head there for a character breakfast there are definitely more items on the menu that you will recognize from home. They actually have some of the most traditional breakfast foods across the park. The restaurant offers table services, and if you like the more formal style of dining, you might want to check out Biergarten Restaurant, which has German influence. Be warned though it has a dining hall arrangement and you may find yourself seated with strangers, but hey that could be a lot of fun.
Best Dining at Epcot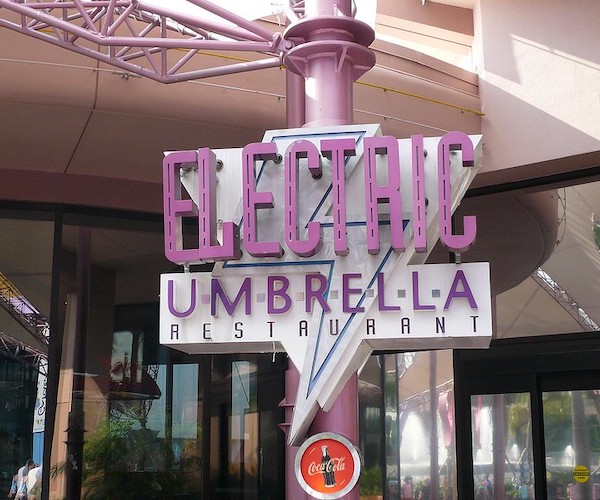 If you are looking for something a little speedier and want to eat and run, then there is an excellent selection of fast food joints. In Future World, you will find the Electric Umbrella. You'll find a delicious menu here, including some healthier alternatives like chicken wraps and vegetarian flatbreads.
For those struggling with the heat, it has some wicked air conditioning. Plus they offer free refills on their drinks! Just order a small one as it is cheaper, and you can go back for more as many times as you like. This is a rarity in Disney, so make the most of it if you are feeling a little thirsty.
Block and Hans offer some of the best beer in the world and to accompany it, a great pretzel selection! You can find it in America but be warned it isn't necessarily beers you have heard of. However, it is a great chance to try something new, so get in there. If you are looking to grab and go and fancy something really delicious, Gelati could be the solution. Unsurprisingly located in Italy this gorgeous little venue serves delightful gelato as well as cannoli and espresso. It is massively popular so you might find it gets busy.
Eat Around the World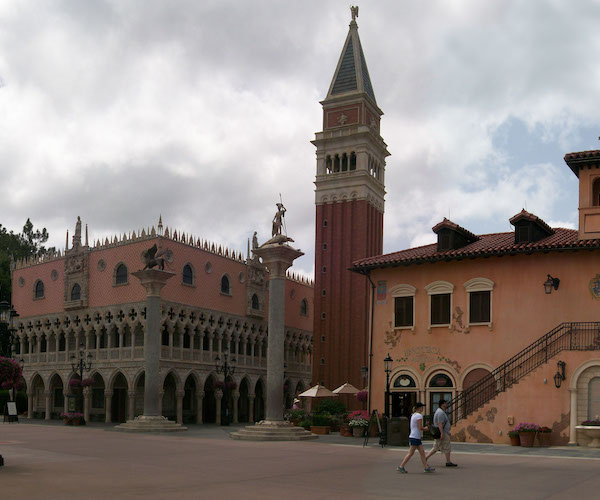 When in Italy…
Speaking of Italy, there are some really tasty Italian options to try, and for this, we head back to the table service restaurants. Tutto Italia Ristorante has some of the most authentic Italian foods you will find. It's certainly on our list for Best Dining at EPCOT, but they are not alone. They also have Via Napoli so the two will be competing for your business. The word on the streets, and right from the mouths of the gondoliers is that if you fancy pasta head to Tutto! But, if you are feeling in the mood for pizza then Via Napoli is your better bet.
If you want to dine with the fishes, (don't worry we said dine not sleep, no Mafia Don's here) then head to Coral Reef Restaurant. You can sit at your table and watch the fish in their natural habitat. The whole place is set around a giant aquarium, and it is found in Future World. The menu is, to be fair, slightly mediocre, but the kids will love sharing their dinner with Nemo and Dory as well as plenty of others.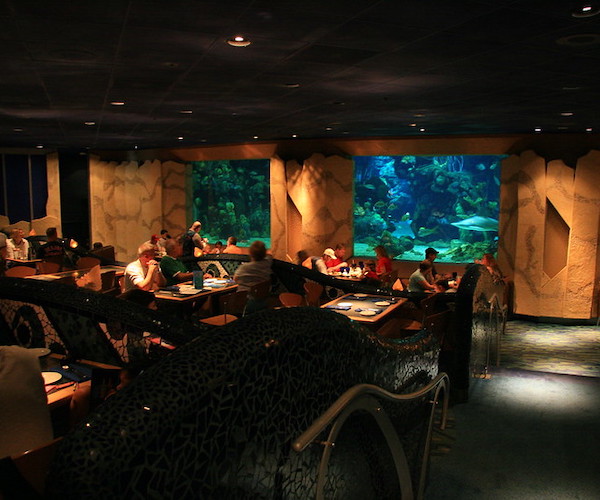 When in France…
Heading to France, we have the delights of Chefs de France and has a lovely setting that is perfect for a spot of people watching while you eat. It is a very traditional French menu, so expect the delights of frogs legs and escargot, as well as some slightly less adventurous options. It might be too much for the picky eater though so probably a venue best reserved for those who know they enjoy the food of Paris and other great regions of France.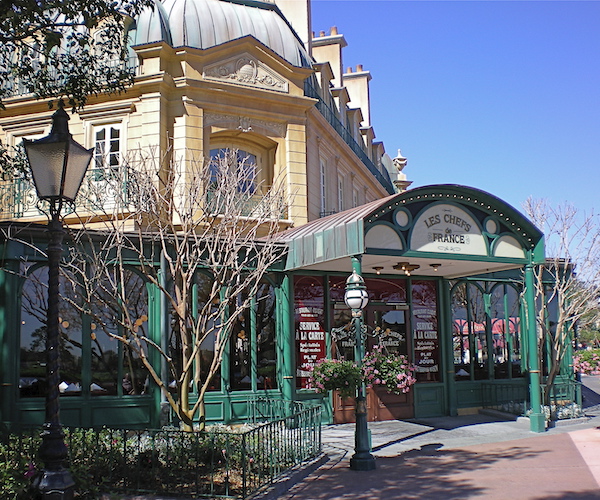 When in Mexico…
La Hacienda de San Angel is the place to head if you fancy some Mexican delight and can be found in, well Mexico obviously! There is loads to choose from in this traditional Mexican restaurant, and you will love the margaritas too. It is a lovely venue, but if you can snag yourself a window seat, you will not be disappointed as this is a great place to get a view of the impressive illuminations.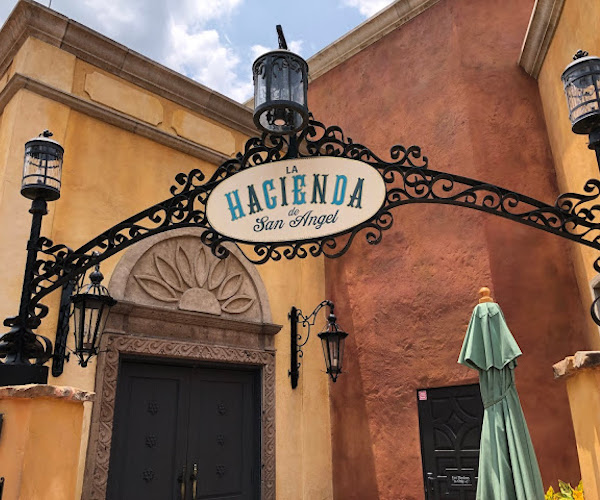 When in Canada…
Heading about as far north as it gets from Mexico, we find ourselves in Canada and Le Celier Steakhouse. Now this place is seriously famous, and we are not joking when we say you should be thinking about making your reservation at least 180 days in advance, no really.
My Disney Experience App
Very occasionally if you have the My Disney Experience app, you might find a reservation made available on short notice, but you will have to be quick as these get snapped up fast. So, why has this venue become so popular? Well, that is thanks to the amazing steaks they serve, which are truly delicious, and there is plenty of choices. They bring a good level of service to your table, which is essential too, and the whole experience is excellent. Now, there is a small caveat, there are better steaks to be hand, and these are found over at Disney's Yacht Club Resort, but they also cost more and getting a table is equally tricky, making this well worth a try if you can get a table.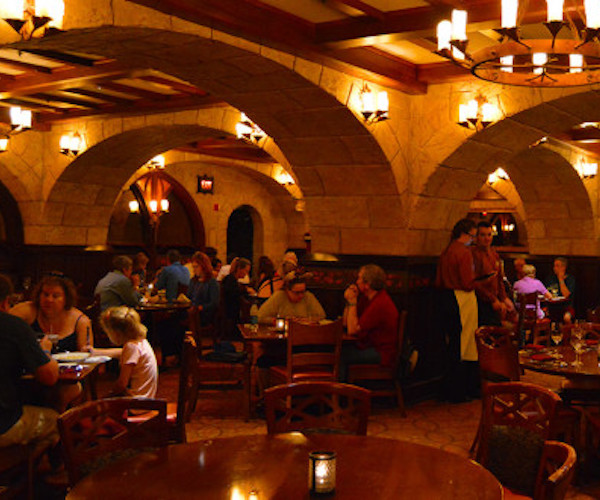 Choosing and experiencing the best dining at EPCOT is such a pleasurable activity and certainly leaves you without any cooking on return to your Orlando Vacation Home Rental awaiting you nearby.