Villas to rent in Santorini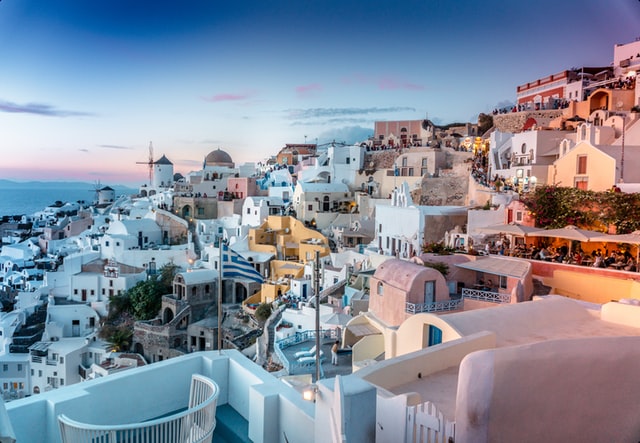 We offer luxury villas for your holidays in santorini. We are specialized in Villas to rent in Santorini with up to 10 bedrooms and 10 bathrooms. Our luxurious Santorini Villas located in the most popular destination areas, where are close from the beach and from the heart of Fira City and Oia (Santorini).
Things to do in Santorini
Filled with ancient ruins, white-sand beaches, and the smell of fresh bread and olives, the Greek isle of Santorini is the place for those seeking a romantic getaway for two. Romance seekers can schedule a sunset cruise through the caldera where couples will be treated to a breathtaking view of Santorini's cliffside towns with a glass of wine in hand. Take in an ancient site or two with an easy hike up to the 13th Century Monastery Church, or visit one of Santorini's geologic wonders such as Akrotiri Thera, which was buried until excavations began in 1967. You see now, with all these things to do why Villas to rent in Santorini are so popular.
Nightlife in Santorini
Santorini is a fabulous destination for night life. It is filled with a wide range of bars and restaurants for all ages. The views from the bars and restaurants are stunning so sundowners are always popular.
There are plenty of options for nightlife in Santorini, whether you're looking for a casual lounge to meet with friends, a wine bar to relax after a long day, or an extravagant club. Most venues have live music available on various nights of the week. For those seeking Greek nightlife, there are some great clubs on Santorini and Oia that feature traditional Greek dancing
Watersports from your Villas to rent in Santorini
The water that surrounds Santorini is crystal clear so watersports adventurers tend to be divers. There is plenty of other sports including sailing, yacht charter, jet skiing and snorkelling.
The water is warm so wet suits are not really necessary. If you do not like the cold, half wetsuit are popular and gloves are not needed.