Reunion Resort Vacation Homes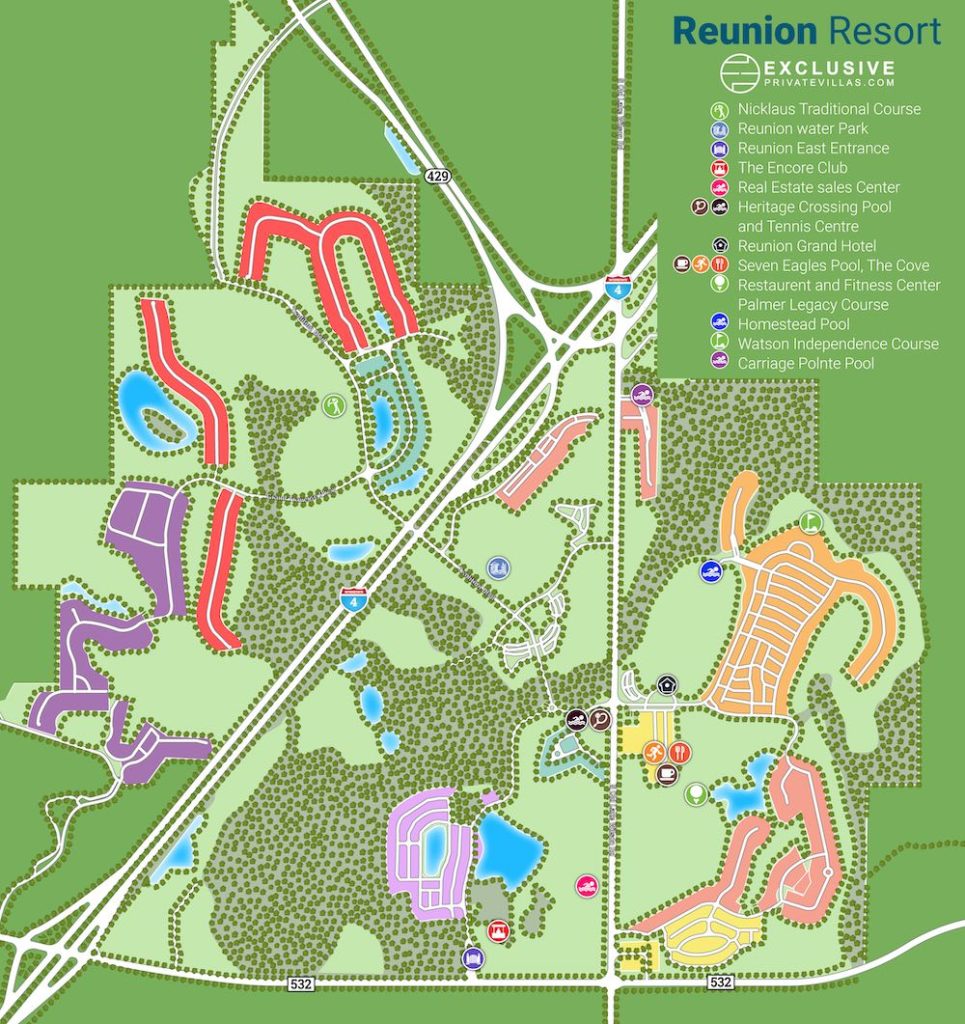 Booking a luxury villa is one of the most convenient ways to visit Disneyworld in Orlando Florida. There are so many different and diverse resorts in the Orlando area. These micro communities are normally gated and some have a security presence. Staying in a villa is very convenient and gives you a sense of freedom and safety. Once in your villa, you will have access to private amenities such as tennis courts, waterparks and pools. Some of the communities have golf courses and dining options which means you don't even need to venture out every day. One of the resorts, Reunion is a very popular choice with guests. The Reunion Resort Villas are generally accepted as some of the most prestigious in the world.
Reunion Resort Vacation Rentals
All Reunion Resort Vacation rentals are privately owned by a family owner who allow us to use their homes most of the year when they are not in town. Our vacation rental owners have to book their home for their holidays much like you do. The constant investment the owners provide their homes allow us to provide you with the quality we do.
Reunion Resort Waterparks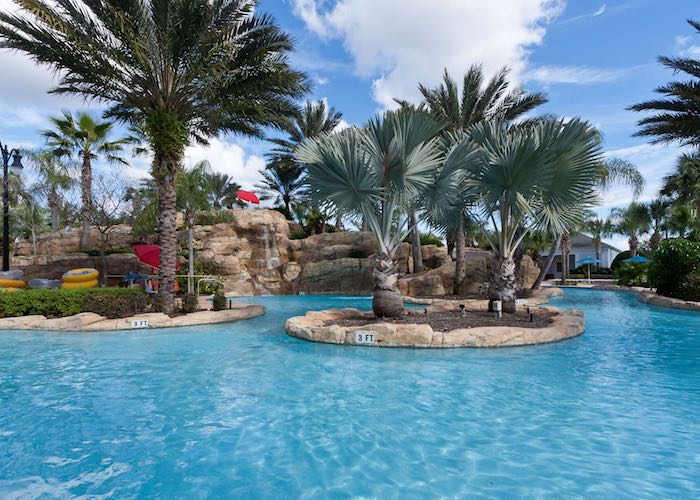 Almost all Reunion Resort Villas come with their own pools and many have spas built in. Pool heat is an option when staying at Reunion and costs around $50 per day for some of the larger pools. Another option is to visit one of the on-site public pools such as the one on the eleventh floor of Reunion Grande (right next to the restaurant – "Eleven"). A very popular pool is the Seven Eagles which is located close to the homes. At Seven Eagles, younger folk can stay in the safety of shallow water, whilst keen swimmers can take advantage of the long main pool. Seven Eagles also benefits from the Cove Bar and Grill, a great place to grab a snack. Cove Bar also offers a great menu of drinks including alcoholic beverages. All in all, Reunion has 11 pools including the main waterpark.
Shuttle to Disney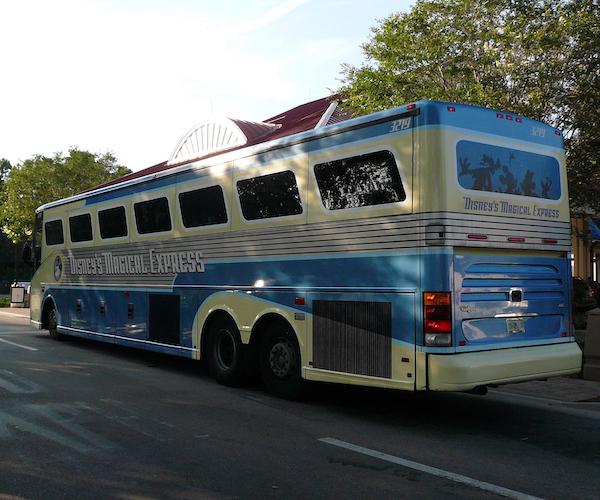 One great way to get back and forth to Disney is via one of the Shuttle buses. This is a great way to relax and enjoy the day, knowing you can have a few drinks and not worry about driving. EPCOT of course is a mecca for evening diners before watching the firework display. There are regular buses travelling from Reunion to all of the parks. The buses always have plenty of room to store strollers/push chairs. Reunion is a very large resort, so shuttle buses can be found throughout the resort.
Reunion Resort Golf
Reunion Resort is famous for its three signature golf courses designed by Arnold Palmer, Jack Nicklaus and Tom Watson. There is also a putting practice area and a driving range. Expect to pay around $120 per for an 18 hole game (including buggy). If you are heading out on the course first thing in the morning, then the golf club restaurant is a great venue for breakfast.
Reunion Resort Fitness Centre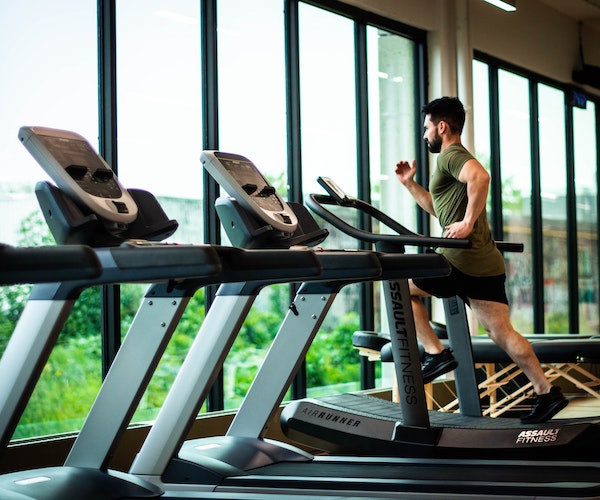 One of the best places to keep up with your fitness regime is the Seven Eagles Fitness Centre located right near the pool. The gym is fully equipped and you can even book fitness classes with some of the training professionals.
Reunion Resort Vacation Rentals
Reunion Resort Vacation Rentals are a fabulous option for higher end budgets. The homes tend to be custom built rather than the standard cookie cutter homes you see in most resorts. Many of the homes are themed for that extra twist which is a popular trend for the younger ones.
What makes Reunion Resort so Special?
The Reunion Resort in Orlando is fast becoming known as the height of holiday sophistication. We know that Disney visits tend to be all about the kids and are borne out of worn out parents tired of being nagged and begged to go and see Mickey and his chums. Well, now luxury self-catering villa holidays just went up a level with the sophisticated and charming backdrop of the Reunion Resort. This is a real adult haven that somehow managed to combine opulence and wealth with the perfect spattering of on park entertainment that makes this the ideal place for a high-end getaway that will leave you feeling like celebrities. So just why is Reunion Resort becoming the Beverly Hills of Orlando? Reunion has the added advantage of only being around 10 minutes away from Orlando Vineland Premium Outlets
It's All About Taste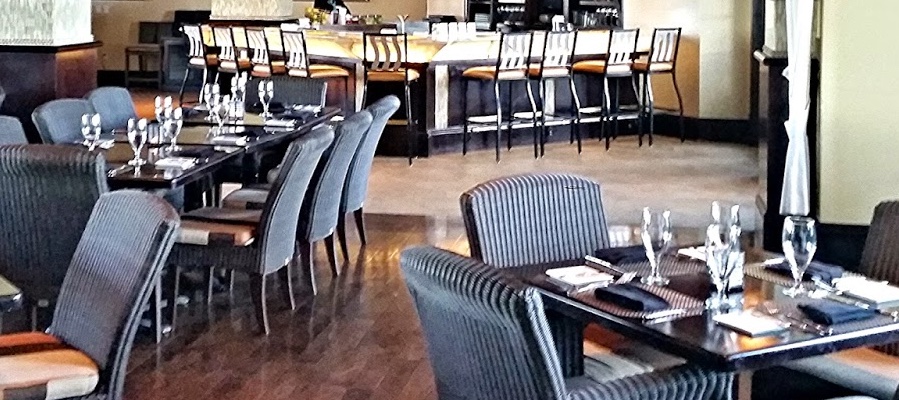 On Reunion Resort you will find a vast choice of holiday villa. We are genuinely thrilled and proud of the selection that we can offer. Magnificent luxury villas that leave guests pampered and relaxed that they cannot wait to return year after year. We can offer villas up to 13 bedrooms meaning that you can have an extended family party and all enjoy the opulence on offer in these fantastic homes. Inside we have taken great care to sculpted and decorated to perfection. A balance of what you need from a villa combined with all the luxury touches we think that you deserve.
Everything on Tap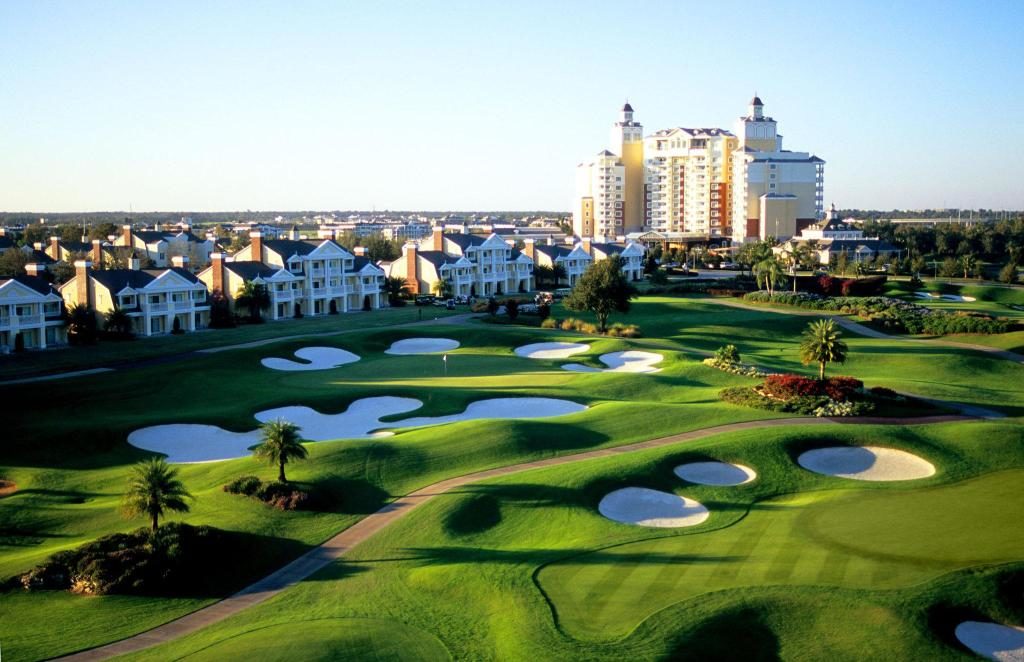 Heading out to the park you will be amazed at the broad scope of facilities on offer. The resort includes a world-famous golf course which was designed and played by three of the most impressive golfers, Arnold Palmer, Jack Nicklaus, and Tom Watson. It is now a very much coveted course that most golf lovers cannot wait to play. You can also take advantage of the facilities and swim or play in the acres of grounds on offer.
If you are done with park food but don't fancy cooking, then you can walk out to one of the remarkable restaurants found on site, with plenty to choose from, whether you fancy steak and chirps or something more oriental, you will find them all. Of course, there are also plenty of places to get a drink at the bar and unwind from the day. If you prefer home cooking, there are shops and supermarkets available that mean you can gather everything you need for an evening by your own pool or if you prefer in front of the television.
Reunion Resort is the up and coming resort of the Orlando area and is earning itself the name of the Beverly Hills of Orlando thanks to the sheer elegance and excellent design of the resort. With everything on site that has an air of celebrity and glamour, you will feel like a film star if you pick this resort for you Orlando holiday base, especially with the pure opulence offered in our vacation rental villa which really is worthy of an Oscar in their own right.
5 Reasons Why you should choose Reunion Resort
When you start looking at rental homes for your Disney vacation, you may be slightly overwhelmed by the choice on offer. How do you know what to choose and where to stay? Reunion Resort could hold the perfect answer for you and here are five great reasons as to why.
1. So Very Close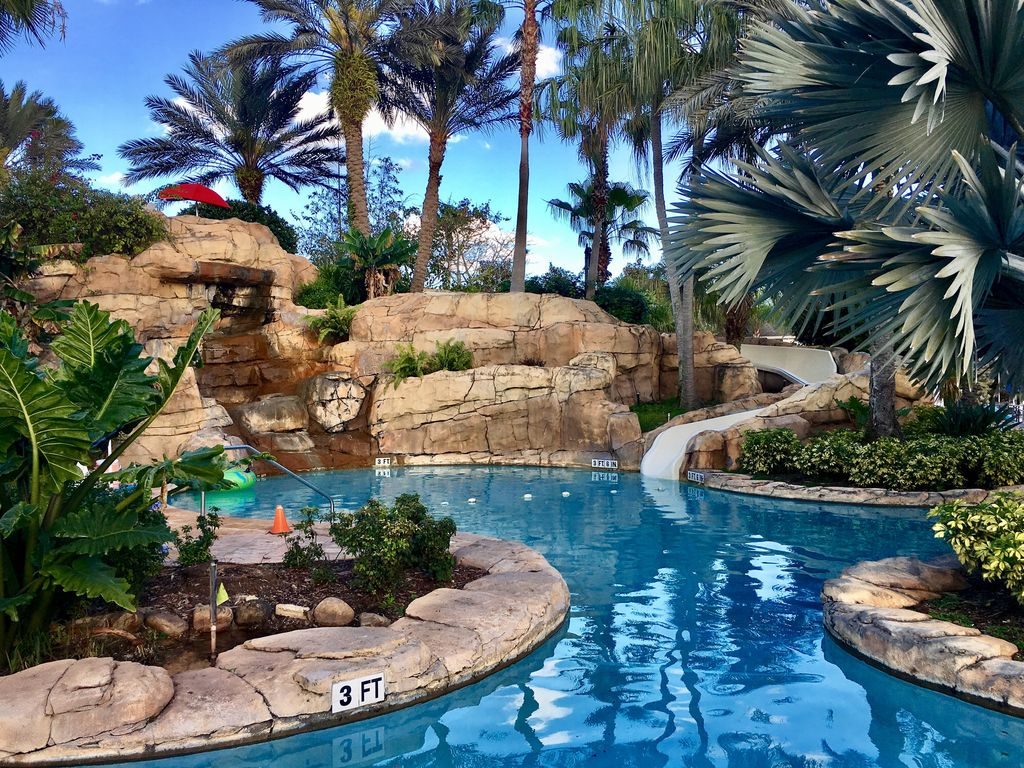 If you are not going to stay on the park, which we know can be very expensive and in one of Disney's hotels, which are lovely, you are looking at only a room rather than a whole house, how close can you stay? Lots of villa resorts boast a short 15/20 mile drive to the main parks which sounds quite good. That is until you realise that the Reunion Resort Villas are only 6 miles away. This means you are almost on the doorstep when you wake up each morning. Unless there is a specific event in the area, you can drive from your holiday villa to the main gate in 10 minutes.
2. Action Packed Resort
While Disney and the other leading parks are likely to be where you spend most of your time, what if you want a quieter day? Reunion Resort has a fabulous water park with slides and kids pool and much more. You can order poolside food and drinks and just sit back and chill. It is worth asking about this when you book, as not all rental properties owners subscribe to this extra service, but lots do so it won't be hard to find a property that grants you access to the water fun.
3. Tee Off?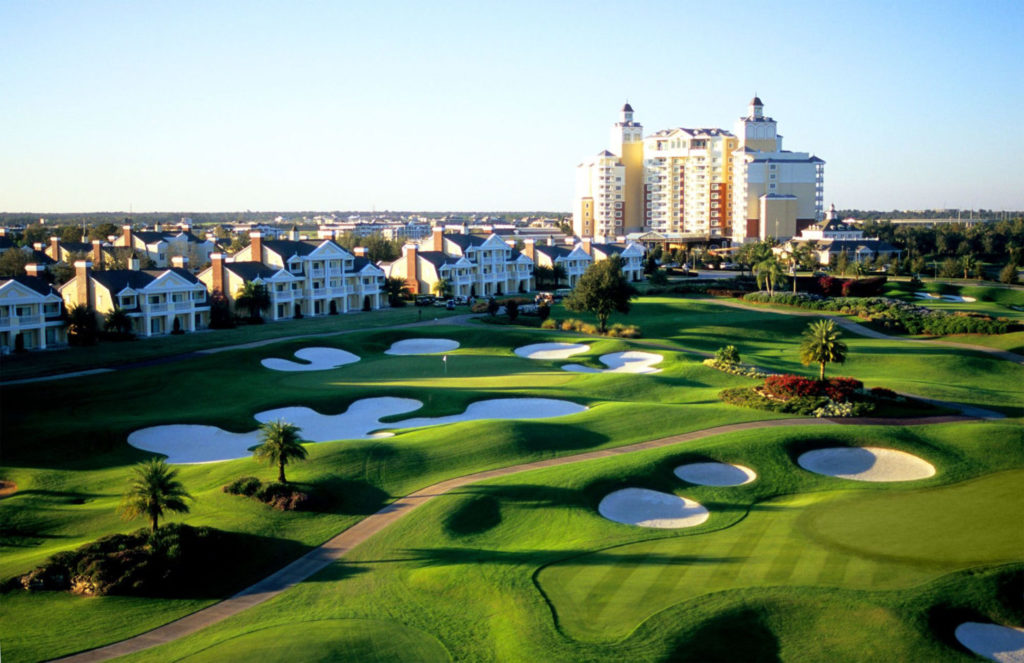 If you are a golf fan, then you are also going to be in for a real treat. There is not just one PGA golf course on site, no, there are three. Yes, three fantastic courses for you to play while you are there. All are entirely different boasting different challenges to players, so whether you have time to play all three is up to you (and the family!)
4. Food, Glorious Food
The resort also boasts a wealth of restaurants, pubs and grills to satisfy even the fussiest eater. Naturally being in a villa, you will be able to cater for yourselves, but if you fancy eating out, you have a wealth of choice just waiting. The rundown goes like this: A poolside bar and restaurant, two gourmet venues, a sushi bar and a clubhouse. Prices are slightly higher than off resort, but you could always choose to venture away as there are some great choices nearby too.
5. Awesome Villas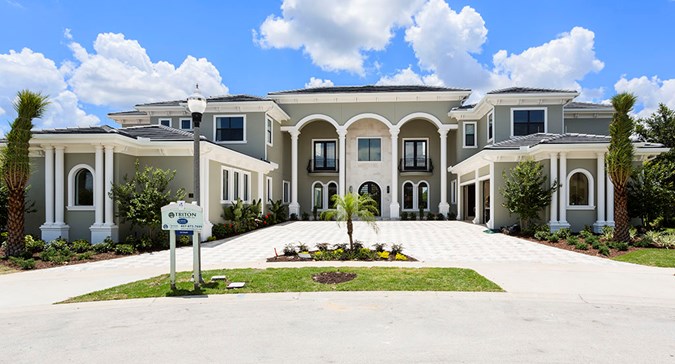 When it comes to the villas at Reunion Resort villas, you will not be disappointed. Finished and maintained to a high standard, these vacation rentals offer a home from home experience, and in many cases give you more than your house as most have pools and games rooms to entertain you during your stay. Relax in comfort and enjoy the extra space you do not get in a hotel, and all for a better price.
Orlando is the home of family holidays. Holiday makers are looking for much larger villas to accommodate their family and friends. Our Reunion Resort Vacation Homes can cater for up to three families. With bedrooms on different floors, this is ideal for larger groups.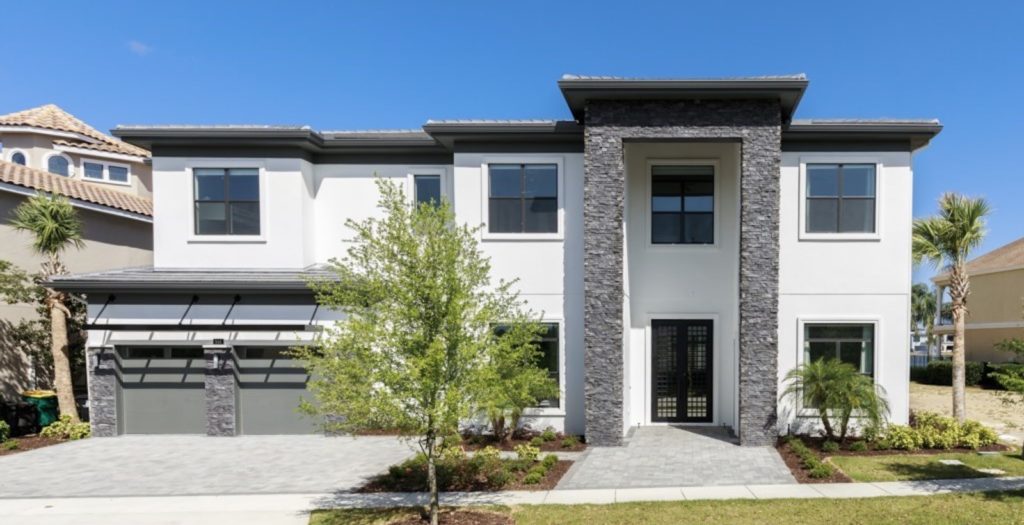 Each of our Orlando Rentals has ensuite bathrooms and therefore are very convenient. Outdoors is also spacious and that means an opportunity for Alfresco nights.
Most families are looking to go to Disney and our homes are close by. There are some wonderful Theme parks in the area and therefore plenty to do. Check out this useful guide and get the most out of our 8 Bedroom Reunion Resort Homes.
We work with many different Resorts and, as such have a wide choice of rentals to offer. Reunion Resort with its sister resort, Encore, is at the top end of the scale. Budget resorts such as Windsor Hills and Champions Gate offer great value and therefore are accessible to all.
Many of of our Villa Resorts have many amenities such as Tennis, Golf and Fine Dining. The top resorts have multiple restaurants whilst the budget resorts have simple food options.
The resorts are in the 192 (Kissimmee) area and as such, are very close to popular restaurants. There is a plethora of bars around the area too and takeaway joints such as McDonalds.
Universal Studios and Seaworld make for a lovely break from Disneyworld and therefore is a great option for youngsters. Whilst Universal is further up the I4, Seaworld is closer.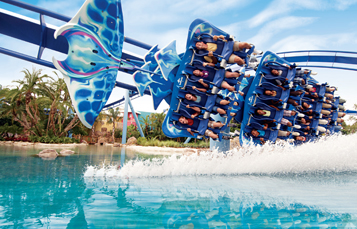 Our search has filters so you can choose which facilities you would like to see in your villa (e.g BBQ). All our rentals have convenient swimming pools with safety features such as fences or alarms. Reunion Resort Vacation Homes are a must of you are looking for luxury and spaciousness.