Check out the following Reunion Resort Restaurants…
Eleven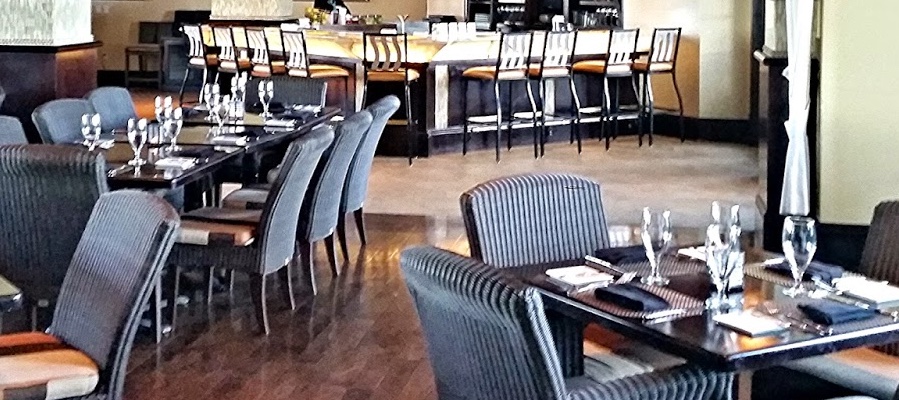 You'll find Eleven perched on the 11th floor of the statuesque Reunion Grande! Eleven serves an eclectic menu of modern steak house staples alongside classic cocktails and an evolving list of world-class wines. Interiors at Eleven are beyond impressive. Luxuriously finished with designer touches all round, stately columns framing ambient, beautifully dressed tables. Why not watch the nightly fireworks from the enviable terrace that serves up a stunning viewpoint. One things is for sure, the Reunion Resort Restaurants will not disappoint.
Dishes are served with a vibrant flare and an eye to detail. With USDA Prime cuts of beef served perfectly seared and flavoured with enhancements such as Togarashi rubs and truffle balsamic glazes. Salads and greens come in the form of signature takes on modern classics. Sharing plates like the Slider Trio and Filet Mignon Eggroll are a perfect way to kickstart even the hardest to please of appetites.
Desserts at Eleven are served in big portions and perfect for the whole family. Especially the ice creams that are served in huge hard-to-finish scoops. Adults might want to take a dessert from the Dessert Martinis menu, many of which come with lashings of cream and flavoured vodkas to add a decadent twist to the end of your meal.
Reunion Resort Restaurants – Forte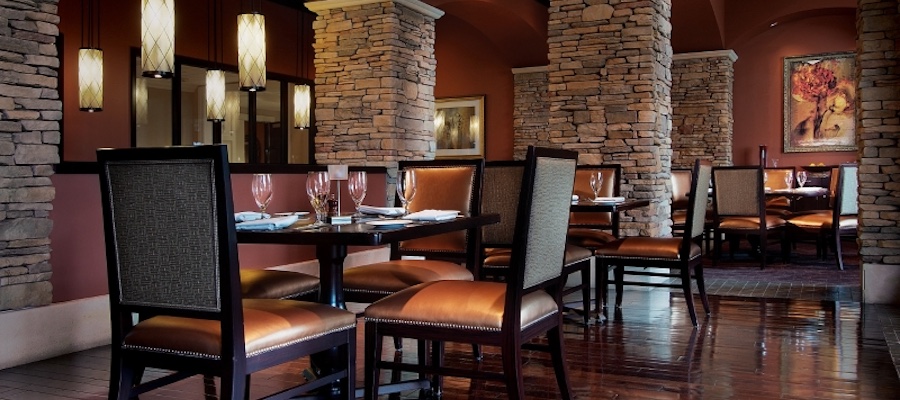 Forte sits on the main floor of the Reunion Grande. They utilises fresh seasonal ingredients and have a distinctly European eye to interior design. Enjoy the exposed brick pillars and tiled floors, to serve up a little slice of Italy in Florida. With authentic antipasti, exquisite mains and an indulgent smokey grill, the food at Forte is as perfect for celebrations, family get togethers and romantic evenings for two. The wine cellar is impressive with a notable signature collection imported directly from Italy's finest wine regions. You'll also find a good selection of American wines and the cocktails are creative and pair surprisingly well with Forte's flavourful Italian cuisine.
Favourite dishes at Forte include the excellent Fettucini Bolognese (sausage and meat ragu, garlic, house made red sauce) and the Vitello Saltimbocca (prosciutto, mozzarella, brocolinni, polenta, mushroom jus). Flatbreads are a great option for families, while Veal straight from the grill and paired with local ingredients is a tempting option for those enjoying an anniversary or a romantic dinner date. Kids also get to choose something tasty from their very own menu.
The dessert menu carries on the authenticity with classics such as Tiramisu and house made gelato, but adds playful touches to further enhance the experience.
The Clubhouse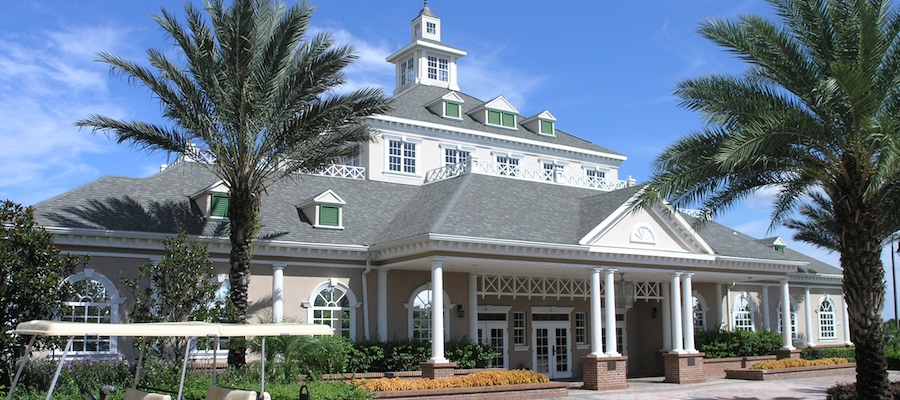 The Clubhouse serves a simple but hearty menu of American classics in a familiar and casual setting. It's perfect for post-golf lunches and laidback dinners after a busy day in one of the parks or on the green. The menu is eclectic, but focuses on classic recipes, alongside comfort food, sandwiches, build your own burgers and salads.
There's something for everyone's vibe at the Clubhouse, with Asian style dumplings and firecracker shrimp rubbing shoulders with Quinoa salads, Tuna melts and New York strip steaks. Burgers are delicious and can be customised with different buns and fillings and topped with pulled pork or beef chilli. Drinks include signature cocktails, beers and speciality coffees. But oenophiles will probably want to go to Forte or Eleven if wine is of particular importance, as the wine list provides only the basics.
Clubhouse has hearty kids, breakfast and lunch menus providing plenty of variety. The express menu is also a perfect choice for those eager to get back out onto the green.
Traditions
Traditions offer a vibrant and inclusive gathering spot. It serves American regional cuisine in a boisterous but upscale sports bar like setting. It's just perfect for celebrations and seasonal brunches. The food is hearty, while the beverage menu covers everything from boozy cocktails to international beers. In addition, there is a new world wine selection and cigars.
The all day menu is divided into golf-themed segments. You'll find shotgun starters like ale and cheese fondue and avocado toast. Or on the green salads such as poke bowls, and Fairway mains like buttermilk fried chicken and bangers and mash. The breakfast menu is broad with an international twist. It flirts between traditional skillet breakfasts with all the trimmings and wholesome pancakes, French toast and waffles.
The open kitchen at Traditions, the great cuisine, friendly service and welcoming atmosphere proves popular with locals and Reunion Resort members alike.
Grande Lobby Sushi Bar
Although conveniently located in the lobby of the Reunion Grande, the Grande Lobby Sushi Bar is a fabulous option for everyone, whether staying in the Grande or in one of our Reunion resort villas. The sushi is freshly made and delicious, with succulent and fresh seafood such as Salmon, Hamachi and Octopus perfectly paired with flavoursome spices and a wide selection of sauces.
The menus are surprisingly eclectic, with a wide variety of maki, nigiri and sashimi available. As well as seafood salads, an international appetisers menu, sandwiches, and flatbreads. The cocktail menu is a welcome mix of classics and original concoctions! The wine list is accessible and incorporates bottles from both the new and old world.
The final of our Reunion Resort Restaurants – The Cove At Seven Eagles
The Cove offers a delicious menu of sandwiches, salads, snacks and smoothies. Enjoy a delightful poolside setting with views of the pavilion and Palmer's Legacy golf course. It is the perfect, laidback spot for an after swim lunch or an indulgent poolside cocktail with a dreamy island ambience.
The food menu is kept simple with things like kosher hot dogs, grilled chicken sandwiches and loaded fries. Also, healthier options like fruit plates and turkey wraps. But the cocktails inject a flurry of colour into poolside lunches, with a particular emphasis on light and refreshing mixes. Try the blood orange margarita and the Raspberry Jack Lemonade. Spice lovers will want to try the Jalapeño Bloody Mary, while the Reunion Strawberry Daiquiri is the perfect summer cocktail to sip by the pool.
Reunion Resort Restaurants guide from ExclusivePrivateVillas.com – for the best Orlando Villa Rentals.