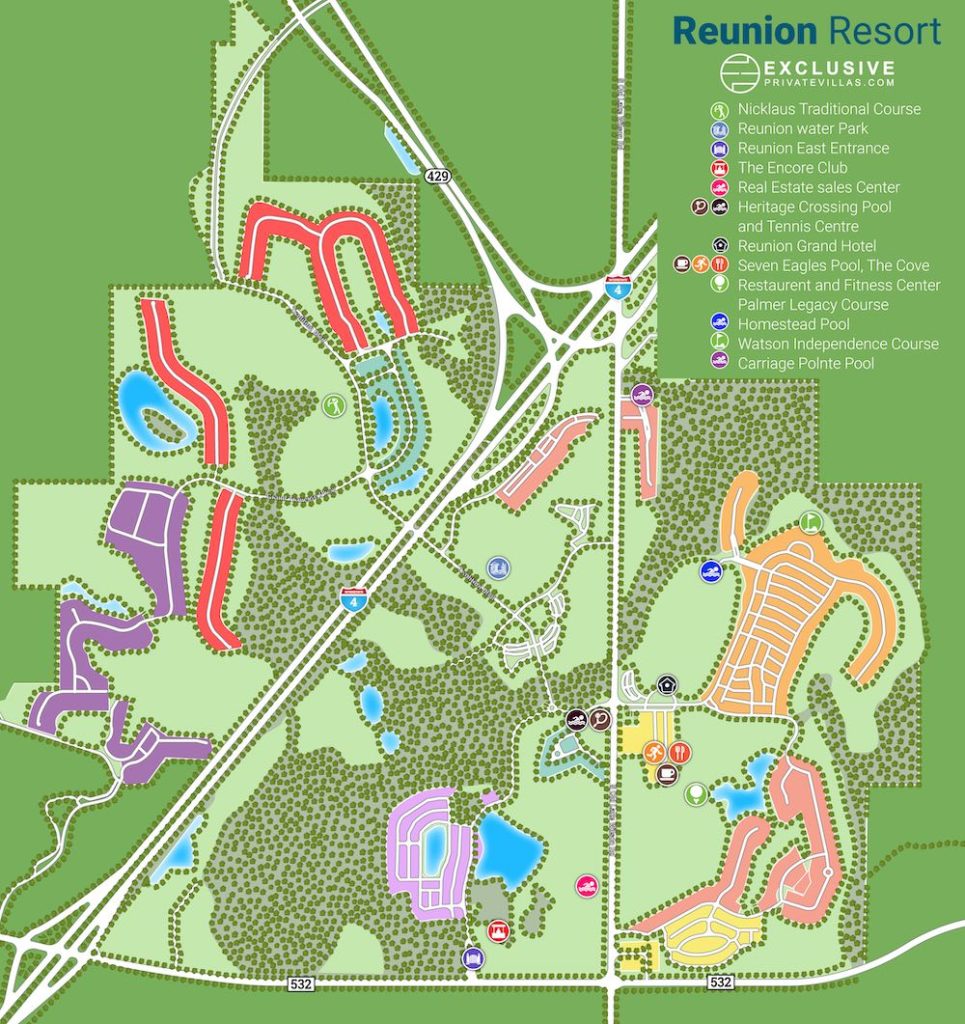 Check out our free Reunion Resort Map to explore this incredible gated community. Reunion Resort gives you freedom and space that you do not get with a hotel room. Unlike staying on the Disney site itself, it also gives you a chance to escape the park for a day or two, as they are usually close to other attractions and amenities. Of course, being in a resort also means that they have a stack of excellent facilities that you can take advantage of. Facilities are included in a compulsory resort fee, which to be fair is well worth the money. Check with our team to see if your villa has Reunion Membership. Reunion Resort Orlando is well known for it's TOP accommodations. Theme parks like Disney and Seaworld are close to Reunion providing guests with that extra convenience.
Reunion Resort Villas
Many of the villas have their own pools. The resort pools also come with added extras, and there are eleven of them to choose from. All our 10 Bedroom Reunion Resort Homes have pools. Seven Eagles is one of the best pools and is located near the villas. The kids can play in the shallow water while you take turns relaxing in the Jacuzzi.l. Some of the other pools are more geared up towards children. They have with slides, lazy rivers and water parks to help entertain the kids.
Reunion Resort Map