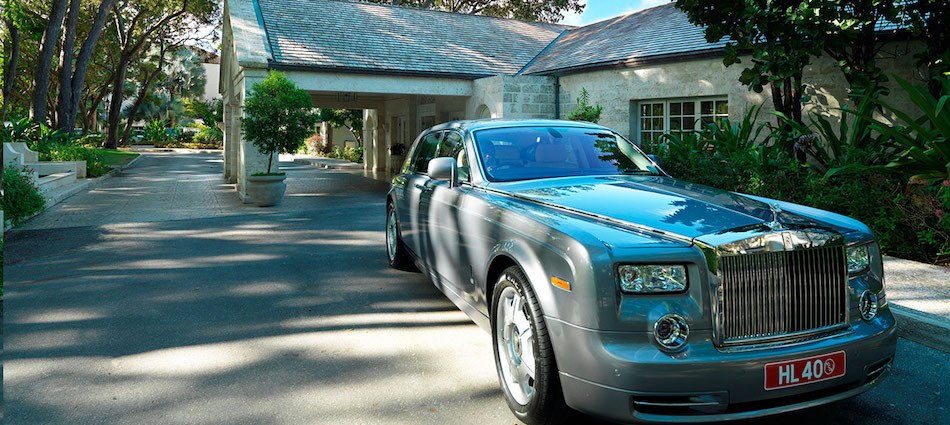 Barbados is a stunning tropical island. Picture endless picturesque beaches and an island surrounded by tranquil turquoise waters. Despite being only 431 km² in size, Barbados is the 7th most visited island in the Caribbean. (although it is technically classified as an Atlantic island) With over half a million visitors every year, there is plenty to keep every tourist entertained. This is especially true with the luxury activities avaiable to make your vacation extra-special. We have put together some ideas of just some of the things to do in Barbados.
With gorgeous surroundings and charismatic residents to meet, it is no surprise that holidaymakers return year after year to this beautiful island. The exclusivity of the resort attracts the rich and famous. It's just the perfect location for a private, relaxing holiday where you can truly get away from it all. While the laidback charm is what draws more people here, the activities are plentiful which will ensure that you are never bored.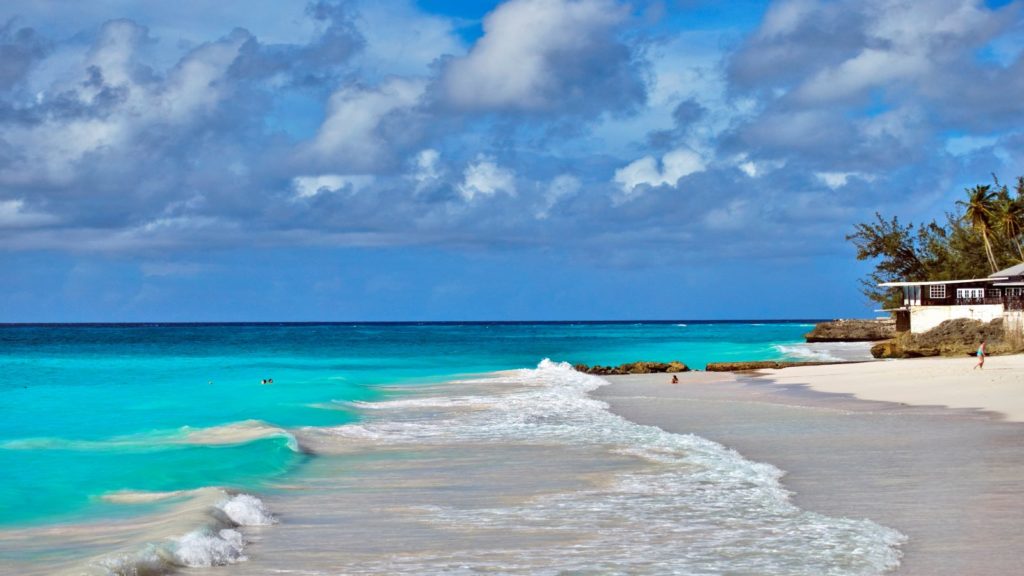 If you want to make your holiday in Barbados one to remember, then consider booking onto one of these luxury activities that will set your vacation apart and make it truly unforgettable.
VIP Submarine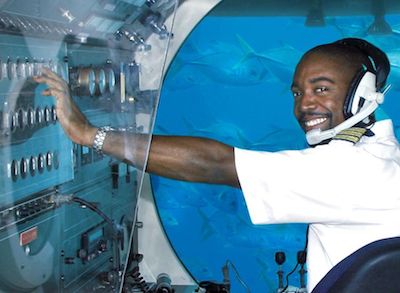 For an unforgettable trip exploring the sea surrounding Barbados then book a VIP submarine trip. As you step on board the catamaran that will take you to the submarine, you will be greeted by the host with a refreshing cocktail. Once onboard the submarine, you'll sit in an exclusive seating area with the pilot of the submarine. Here you can enjoy a large vista for your journey exploring the sea life. Not only will you have a premium viewing area, but you'll also have a personal guide who will host your tour giving you interesting facts and stories.
After your submarine experience, you'll receive another cocktail as you sail back to shore. Enjoy wine and canapes in the lounge upon your return to discuss the incredible sights you've seen.
Bridgetown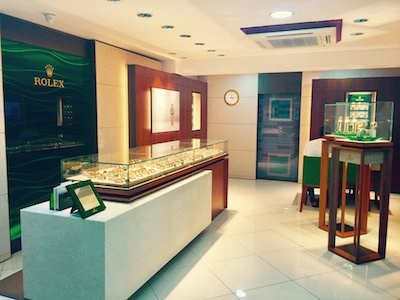 Bridgetown is the shopping capital of the island. Not only is it a UNESCO World Heritage Site that is worth a wander to see the famous National Heroes Square, St Michael's Cathedral and Parliament Building. As well as the historic sites to marvel at, Bridgetown offers an excellent selection of luxury boutiques and quaint Bajan shops. You'll find bespoke arts and crafts that are one-off pieces to dazzling upscale designer stores that ensure you're the best dressed for any luxury Barbados activity.
For brands such as Burberry and Louis Vuitton, head to Limegrove Lifestyle Center while Cave Shepherd offers a wonderful variety of jewellers.
The Cliff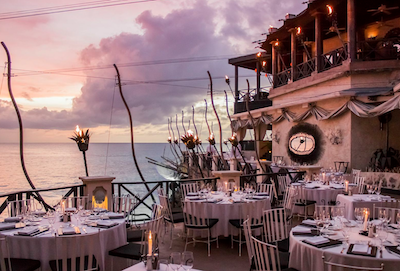 The Cliff is an upscale restaurant in Barbados offering incredible intricate and arty food. Every dish is sublime with great care and attention to ensure each plate is well presented and impeccably designed. As well as food that rivals a work of art, The Cliff is in an incredibly stylish setting. It is nestled above an idyllic cove, as it gets dark, The Cliff is lit up with dramatic torchlight.
As the ideal place for a romantic meal make sure you book in advance to reserve the best tables in the house.
Spa treatments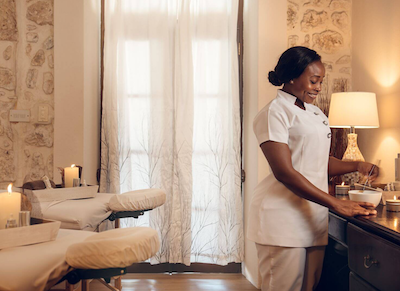 No holiday is complete without a little me-time. Fortunately, Barbados is home to many golf and spa resorts where you can indulge in your favourite pursuits and enjoy the finer things in life. The Spa at Coral Reef Club offers beautiful décor inspired by the surrounding nature. Using the best products treatments are bespoke and effective, designed to relax you. Sandy Lane is another high-end wellness destination that features incredible facilities that are second to none. The spa is carefully designed to lift your mood and enhance your wellbeing.
From treatments specially designed for couples to a day of me-time, you can find a range of treatments and facilities on offer to suit your needs and the time you have available.
Hand-picked home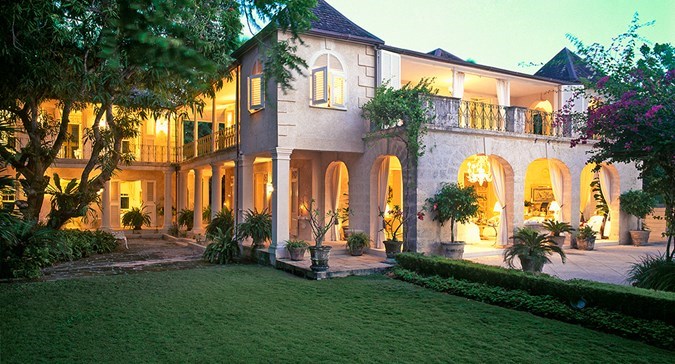 For the utmost luxury on your Barbados holiday, choose an exclusive villa to call home. Our collection of luxury Barbados villas include stylish beachfront properties, incredibly designed hideaways for complete privacy and mansions complete with all the activities you need such as a tennis court, pool and golf course access.
Whether your ideal home is sleek and contemporary or full of traditional Barbados charm, we have a collection of magnificent villas to make sure your holiday is extra-special. With our exclusive villas, you can feel luxury from the moment you arrive to the moment you leave; our villas are designed to melt your stress away and let you get away from it all.
You can browse our collection of bespoke villas here and start planning your perfect luxurious Barbados getaway.