Luxury Villas in Greece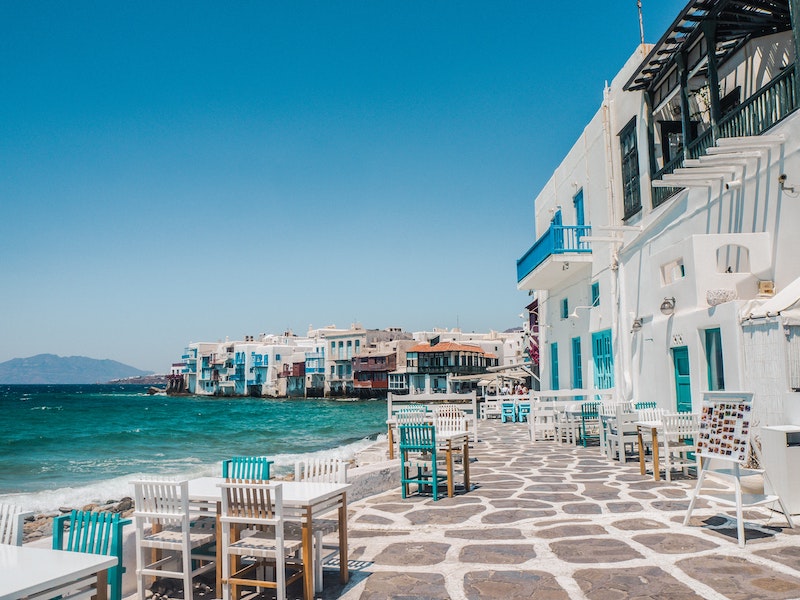 Experience the charm of ExclusivePrivateVillas.com, where you'll discover an exquisite collection of homes, villas, and apartments. Our Mykonos accommodations range from spacious private homes to exclusive luxury residences, ensuring that your vacation will be truly unforgettable. Take your pick from our selection of luxurious villas, romantic studios, and private homes with inviting pools or close proximity to the nearest beach. At ExclusivePrivateVillas.com, our expertise lies in creating exceptional Crete Villa Holidays 2025 allowing you to immerse yourself in the beauty and culture of this enchanting Greek island. Your dream vacation begins here.
At ExclusivePrivateVillas.com, we provide you with a full range of services to help you enjoy your stay in the most beautiful beaches and picturesque coves of the island. We have selected for you the finest private properties, carefully inspected and picked by us. Our company has been operating for many years. Each property undergoes stringent inspections and is hand picked for quality and convenience. Our guests the quality we provide so you can rest and relax.
Close your eyes and imagine the sheer bliss of waking up on a Greek island, with the gentle caress of the sunrise at your toes. In Greece, there are no obligations to weigh you down, only the freedom to decide when and where you'll dine, rest, and immerse yourself in the inviting embrace of the warm, turquoise sea. The possibilities are limitless, and they're all within your reach. With Villas to Rent, you can turn this dream into your reality with just one simple click. Your very own Greek island paradise awaits – click this link and make it yours today.
Charter a Yacht to go with your Crete Villa Holidays 2025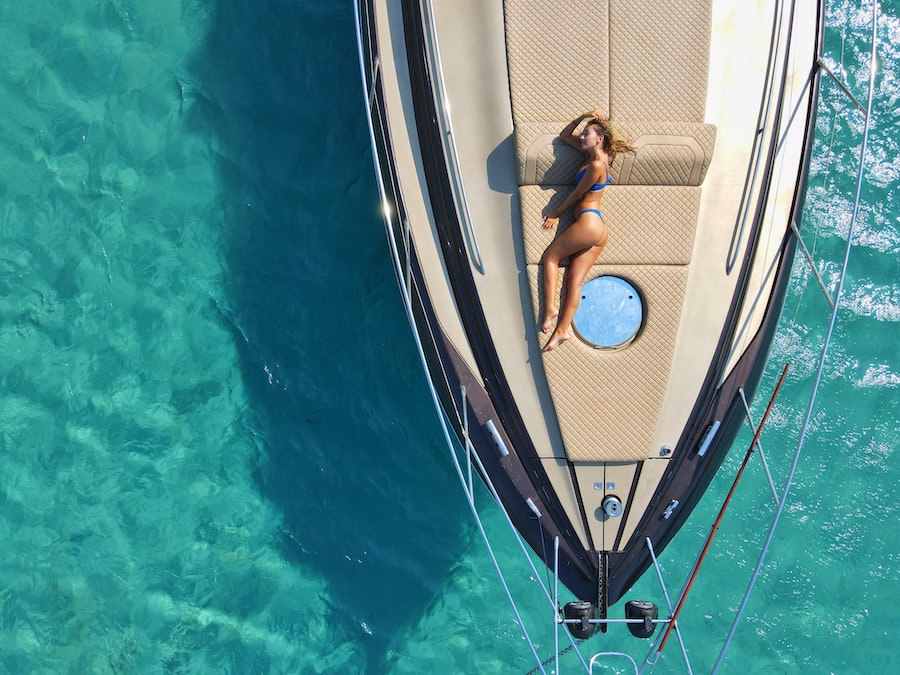 A very popular and exclusive thing to do in Crete is to charter a yacht and soak up the Greek sun out on the water. Yacht charter is available on the island and so there is no need to sail your boat here. Once you have chosen your Luxury Villas in Crete, give us a call to discuss your charter requirements.
Things to do in Crete
Crete, the largest of Greece's stunning islands, is a treasure trove of natural beauty, history, and culture. Whether you're an adventure enthusiast, a history buff, or simply seeking a tranquil escape, Crete offers a wealth of activities and experiences that will leave you captivated. In this blog post, we'll guide you through some of the most exciting things to do in Crete.
1. Discover Ancient Wonders:
Crete is steeped in history, and exploring its ancient ruins is a must. Visit the Palace of Knossos, Europe's oldest city, and uncover the mysteries of the Minoan civilization. Stroll through the ancient streets of Gortyn and gaze at the iconic Phaistos Disc.
2. Explore Charming Villages:
Crete is dotted with picturesque villages, each with its unique character. Wander through the narrow alleys of Chania's Old Town, admire the white-washed buildings of Matala, and experience the traditional Cretan way of life in the village of Archanes.
3. Hike the Samaria Gorge:
For nature lovers and hikers, the Samaria Gorge is a dream come true. This stunning natural wonder in the White Mountains offers a challenging but rewarding trek through breathtaking landscapes.
4. Relax on Beautiful Beaches:
Crete boasts some of the most beautiful beaches in the Mediterranean. From the pink sands of Elafonissi Beach to the exotic palm forest of Vai Beach, you'll find a seaside paradise that suits your taste.
5. Savor Cretan Cuisine:
Indulge in the delicious flavors of Cretan cuisine. Try local specialties like dakos (rusk salad), fresh seafood, and succulent lamb dishes. Don't forget to pair your meal with some traditional raki.
6. Visit Iconic Monasteries:
Explore the historic monasteries that dot the island's landscape. The Arkadi Monastery and Preveli Monastery are not only places of worship but also repositories of Cretan history and culture.
7. Dive into Crystal-Clear Waters:
Crete is a diver's paradise with its clear waters and vibrant marine life. Dive into the depths of the Mediterranean to discover underwater caves, shipwrecks, and colorful reefs.
8. Experience Festivals and Traditions:
Immerse yourself in Cretan traditions by participating in local festivals. Witness lively celebrations, music, and dance during events like the Rethymno Carnival and the Feast of St. Titus.
9. Visit the Ideon Cave:
Legend has it that the Ideon Cave on Mount Ida is the birthplace of Zeus, king of the gods. Explore this mystical cave and enjoy panoramic views of Crete's landscapes.
10. Relax and Unwind:
Above all, Crete is a place to relax and unwind. Enjoy leisurely strolls along the waterfront, sip on a Greek coffee in a traditional kafeneio, and savor the simple pleasures of island life.
Crete is a destination that offers something for everyone, from history enthusiasts and nature lovers to foodies and beach bums. Start planning your unforgettable adventure in Crete today, and get ready to create cherished memories on this enchanting Greek island.
Crete is full of things to do and you should explore the whole island. From traditional villages to cosmopolitan resorts, you will find everything you wish for in Mykonos island. A rental car is best to explore the island so you won't need to use public transport.
Rent a luxury Villa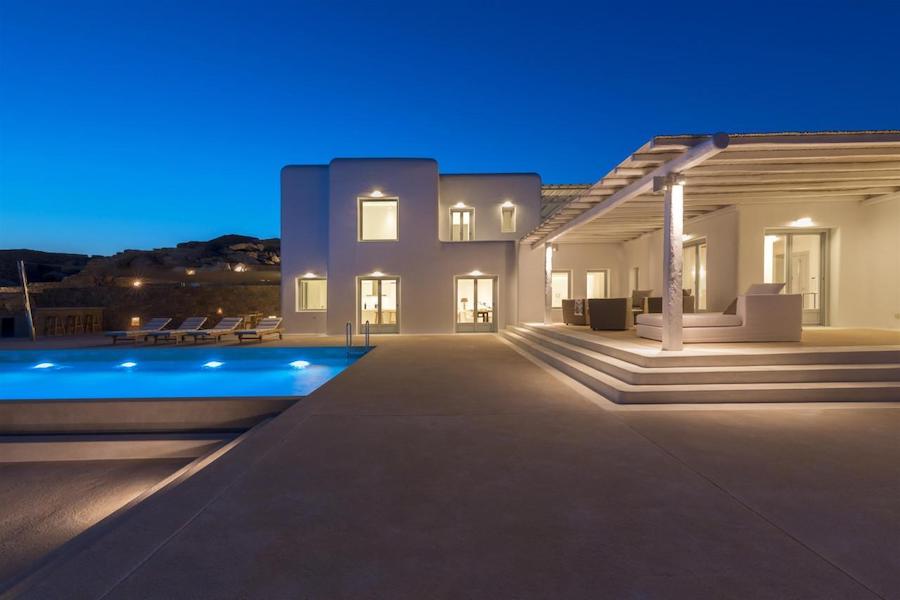 Crete has just so much to offer and the best part of all is the luxury villa rentals you can rent. Our villas are well appointed and are therefore ones with fabulous views.