Luxury Villas in Corfu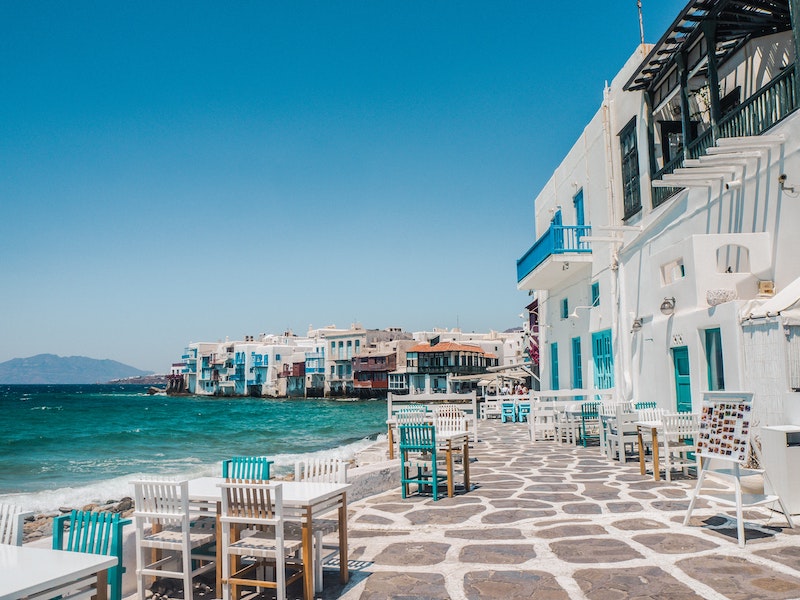 Corfu, the jewel of the Ionian Sea, has long been a favored destination for those seeking a blend of natural beauty, rich history, and luxurious retreats. Corfu Villa Holidays 2024 continue to enchant travelers with its timeless allure, offering a wide range of luxury villa holidays that promise unparalleled comfort and unforgettable experiences.
Where to Stay: Luxury Villas in Corfu
When it comes to accommodation, Corfu spoils you for choice. Imagine waking up in a private villa nestled among lush olive groves or perched on a cliff with sweeping views of the azure sea. These villas often come with lavish amenities, including private pools, Jacuzzis, and personal chefs, ensuring that your stay is nothing short of indulgent.
Things to Do in Corfu 2024
Beach Bliss: Corfu is famous for its stunning beaches. In 2025, savor the sun and sea at Glyfada Beach or Paleokastritsa Beach, where crystal-clear waters meet golden sands. You can also explore hidden coves by chartering a private boat for the day.
Historical Exploration: Dive into Corfu's rich history with a visit to the UNESCO-listed Old Town. Stroll through its charming streets, admire Venetian architecture, and explore iconic landmarks like the Old Fortress and the Palace of St. Michael and St. George.
Gourmet Delights: Corfu boasts a vibrant culinary scene. Savor traditional Greek dishes at local tavernas or indulge in gourmet dining at Michelin-starred restaurants. Don't miss trying Corfu's specialty, "Sofrito," a savory veal dish.
Wine Tasting: Explore Corfu's burgeoning wine culture by visiting local wineries. Sample exquisite Greek wines and enjoy picturesque vineyard tours in the countryside.
Adventurous Escapades: For the thrill-seekers, Corfu offers hiking trails through lush landscapes, water sports such as windsurfing and scuba diving, and even horseback riding along scenic routes.
Places to Eat in Corfu 2024
The Venetian Well: Located in the heart of Corfu Town, this restaurant offers a fusion of Mediterranean and international cuisine in a historic setting.
Etrusco: Enjoy fine dining with a focus on fresh, local ingredients. Etrusco is known for its excellent seafood dishes and elegant atmosphere.
Rex: A classic choice for traditional Greek fare, Rex offers a cozy ambiance and a menu filled with delicious meze and grilled specialties.
Salto Wine Bar: Discover a wide selection of Greek wines and Mediterranean-inspired tapas while overlooking the picturesque Liston promenade.
Bella Ellada: Located in the charming village of Lakones, this restaurant offers breathtaking views along with delicious Greek cuisine.
In 2024, luxury villa holidays in Corfu continue to be the epitome of sophistication and relaxation. Whether you're basking on beautiful beaches, exploring the island's rich history, or savoring exquisite Mediterranean cuisine, Corfu promises a dream vacation that marries luxury with adventure in perfect harmony. So, start planning your Corfu escape and get ready to make unforgettable memories on this idyllic Greek island.
At ExclusivePrivateVillas.com, we provide you with a full range of services to help you enjoy your stay in the most beautiful beaches and picturesque coves of the island. We have selected for you the finest private properties, carefully inspected and picked by us. Our company has been operating for many years. Each property undergoes stringent inspections and is hand picked for quality and convenience. Our guests the quality we provide so you can rest and relax.
Charter a Yacht to go with your Corfu Villa Holidays 2024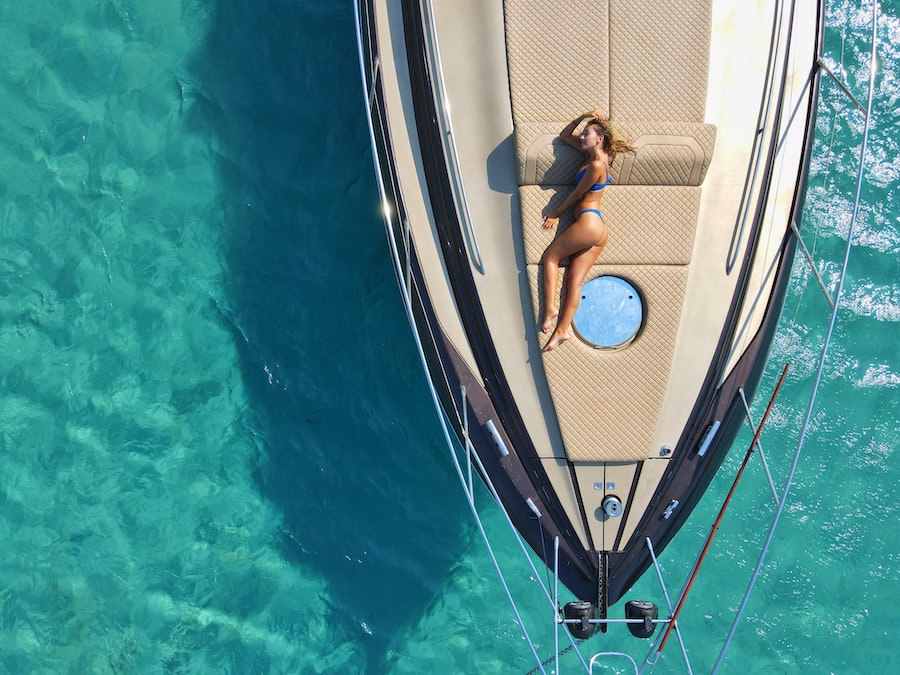 Chartering a Yacht in Corfu: Sail into Luxury and Adventure
If you're seeking the pinnacle of luxury and adventure in Corfu, chartering a private yacht is the way to go. With its stunning coastline, hidden coves, and crystal-clear waters, Corfu is the perfect backdrop for an unforgettable yachting experience. Here's what you need to know about chartering a yacht in Corfu:
Types of Yachts
Corfu offers a wide selection of yachts for charter, catering to various group sizes and preferences. Whether you're looking for a sleek and sporty motor yacht, a classic sailing yacht, or a spacious catamaran, you'll find options to suit your style.
Duration of Charter
Yacht charters in Corfu can vary in duration, ranging from daily charters for a quick escape to multi-week charters for an in-depth exploration of the Ionian Islands. Your choice depends on your itinerary and the places you wish to visit.
Crewed or Bareboat Charter
You have the option to charter a crewed yacht or a bareboat (self-skippered) yacht, depending on your level of expertise and desire for a carefree experience. A crewed charter provides a captain, crew, and all-inclusive service, while a bareboat charter gives you full control and responsibility.
Custom Itinerary
One of the joys of chartering a yacht in Corfu is the freedom to create your own itinerary. Work with your yacht charter company to plan the perfect route, incorporating the destinations and activities that interest you the most. Popular stops include Paxos and Antipaxos for their stunning beaches, as well as the picturesque towns of Gaios and Lakka.
Water Activities
Your yacht charter in Corfu opens up a world of water-based activities. Snorkel in secluded bays, swim in crystal-clear waters, and enjoy thrilling water sports such as kayaking, paddleboarding, and jet skiing. Many yachts come equipped with these amenities.
Gourmet Dining
Yacht charters often include a talented chef who can prepare delectable meals onboard. Savor exquisite Mediterranean cuisine as you dine on the deck with panoramic sea views. You can also explore local tavernas in the towns and villages you visit for a taste of traditional Greek dishes.
Anchor in Tranquil Spots
One of the joys of yachting in Corfu is the ability to anchor in remote and tranquil spots that are inaccessible by land. Enjoy complete privacy as you relax in untouched natural beauty.
Sunset Cruises
Corfu's sunsets are legendary, and a sunset cruise aboard your charter yacht is a must-do experience. Watch the sun dip below the horizon, casting a golden glow over the Ionian Sea.
Chartering a yacht in Corfu is the epitome of luxury and adventure, allowing you to explore this enchanting Greek island and its neighboring gems at your own pace. Whether you seek relaxation, exploration, or a mix of both, a yacht charter in Corfu promises an unforgettable voyage in the lap of luxury.
Rent a luxury Villa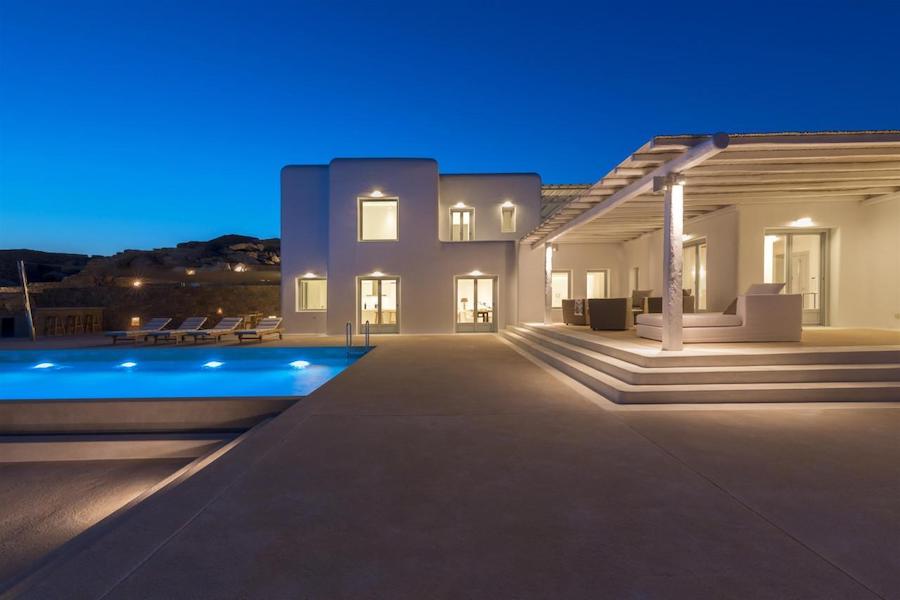 Corfu Villa Holidays 2024 has just so much to offer and the best part of all is the luxury villa rentals you can rent. Our villas are well appointed and are therefore ones with fabulous views.