Restaurants at ChampionsGate Resort
Champions Gate Dining has something for every taste. The Omni at ChampionsGate acts a little like the local mall. Inside you'll find a huge collection of restaurants, bars and supermarkets. You'll find famous chains like Subway, Wendy's and McDonalds. There are night cafes and elegant fine dining options. Menus span an entire world of culinary delights. Champions Gate Dining has it all!

Zen

Zen offers an elegant, dimly lit dining space, finished with dark woods and accentuated with sultry reds and ambient lighting. It's a perfect spot for romantic evenings for two and small family get togethers. Bigger families can book a private room at Zen for parties of 12 – 18). The menu at Zen flirts between authentic Chinese cuisine and Japanese Sushi and Sake. There is also a kids menu and a Zen Experience menu, served to the entire table for the ultimate family dining experience.

Try classics such as General Tao's Chicken, Szechuan Style Beef Tenderloin and Kung Pao Pork! All boasting big, delicious flavours, while the large sushi menu offers classic Maki such as California Rolls and Rainbow Rolls. Why not try the Zen Experience Roll (with lobster salad, tuna tatami, spicy mayo and a wasabi blue cheese aioli). There is also the mouthwatering ChampionsGate Roll (with seared escolar, tamago, avocado, torched escolar, wasabi ponzu, spicy mayonnaise and teriyaki). Not forgetting a wide selection of Sashimi and Nigiri. There's also an impressive Sake menu alongside more standard drink options such as wine, cocktails, soft drinks and beers.

Trevi's & Trevi's Terrazza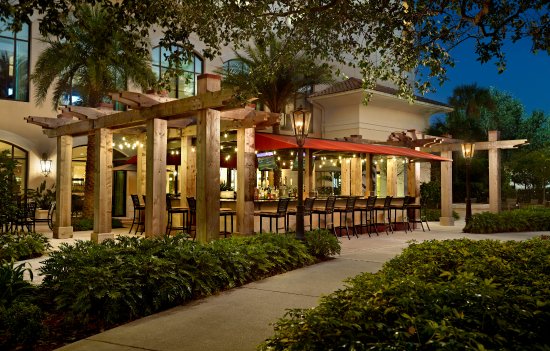 Inside Trevi's Restaurant you'll find a chic fine dining restaurant. Outside, it's a laidback terrace, lush with greenery and wonderfully tranquil, especially in the evenings. Looking for a light dinner or drink? Take a seat in the terrace for a delicious menu of Italian light bites, pizzas and a delightful sangria menu.

The food menus at Trevi's are filled with Italian classics! Bruschetta all Toscana, Pollo con Parmigiano, Minestrone soup, beef carpaccio, steaks and pizza. The real star of the show is the breakfast that is much more international in its offering. It's a buffet style breakfast called The Art of Breakfast! It offers a vast selection of international and regional American fare. Try International favourites such as Buttermilk Pancakes, New York Bagels and omelettes. For those unfamiliar with regional American cuisine, try the rustic country biscuits with homemade gravy. Or even the grit bar for an authentic taste of the American south.

David's Club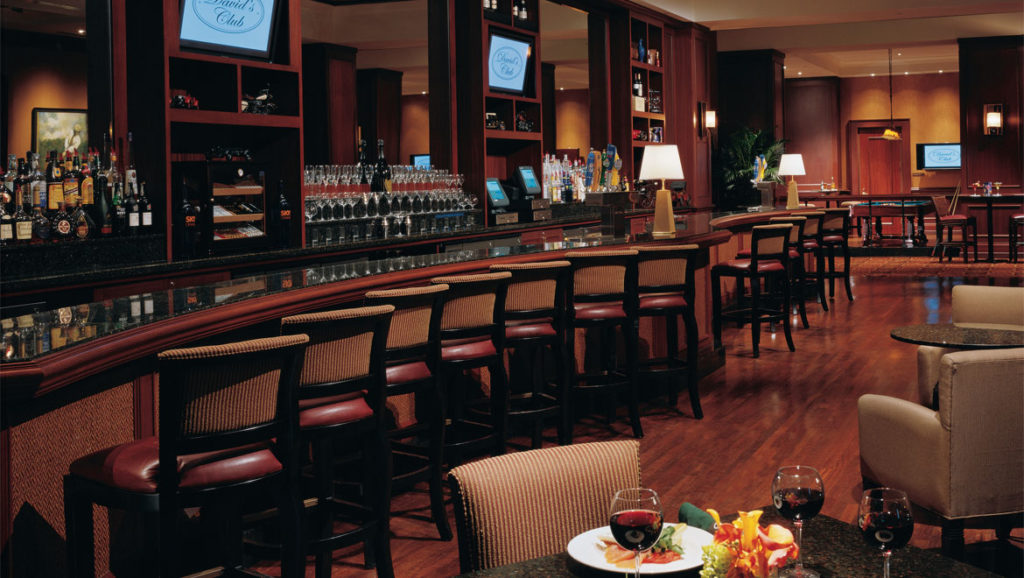 Champions Gate Dining at David's Club blurs the lines between sports bar and upscale steak house. The interiors are chic, built around a wooden bar (with a large screen TV for sporting events) and a large dining area that offers an exemplary menu of mouthwatering, perfectly seared steaks and sandwiches. Classic soups such as French Onion Soup are served traditionally with aged Gruyere and bread, while appetisers such as nachos and tacos come with fresh toppings like coriander and avocado, and are layered with dollops of queso, parmesan and cotija. David's Club has a good selection of bourbons, crafts and a full cocktail menu, as well as a variety of wines and soft drinks. It can get a little boisterous if there's a sporting event on TV, so ask to be seated further away from the bar area if you'd prefer things a little quieter.

Broadway Deli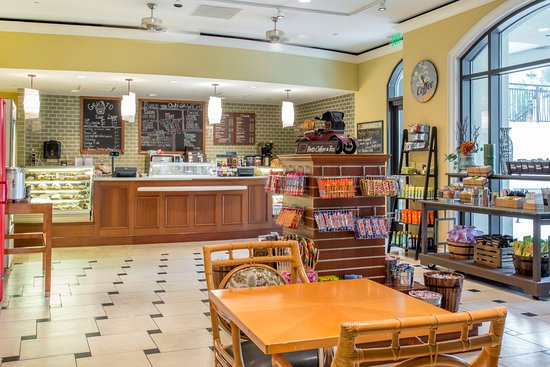 The Broadway Deli is a traditional deli, offering freshly made sandwiches, salads, gelato and pastries in a relaxed and bright setting that stays open until 5am, making it the ideal stop for a late night snack or an early morning, pre-golf latte.

The deli has a 'build your own sandwich' station as well as flavoured gelato, root beers, pastries, teas and coffees, and one can also hire picnic blankets and s'mores kits to take outside to watch the fireworks.

Piper's Grille And ChampionsGate Lounge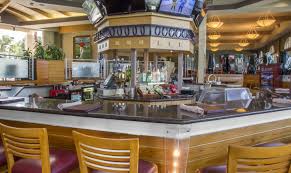 Piper's Grille is the perfect spot for a little mid-game lunch, serving a delicious but laidback selection of breakfasts (open from 6:30am), burgers and classics in an informal clubhouse-like setting overlooking Greg Norman's International Golf course.

The menu at Piper's includes handhelds like cheese burgers and hot dogs, alongside classic dishes such as Turkey Clubs, Reubens and melts. Piper's Grille takes its name from the traditional bagpipe salute of a lone piper playing his bagpipes as the sun sets, which, rather charmingly, one can enjoy throughout the spring and summer seasons at ChampionsGate resort.

The Lobby Bar

The Lobby Bar offers a full menu of cocktails, wines and beers in a sophisticated setting that is finished with huge white columns and bejewelled with vases and views of the undulating hills of the golf courses and the pretty courtyard fountain, perfectly framed by the elegant lobby windows.

Croc's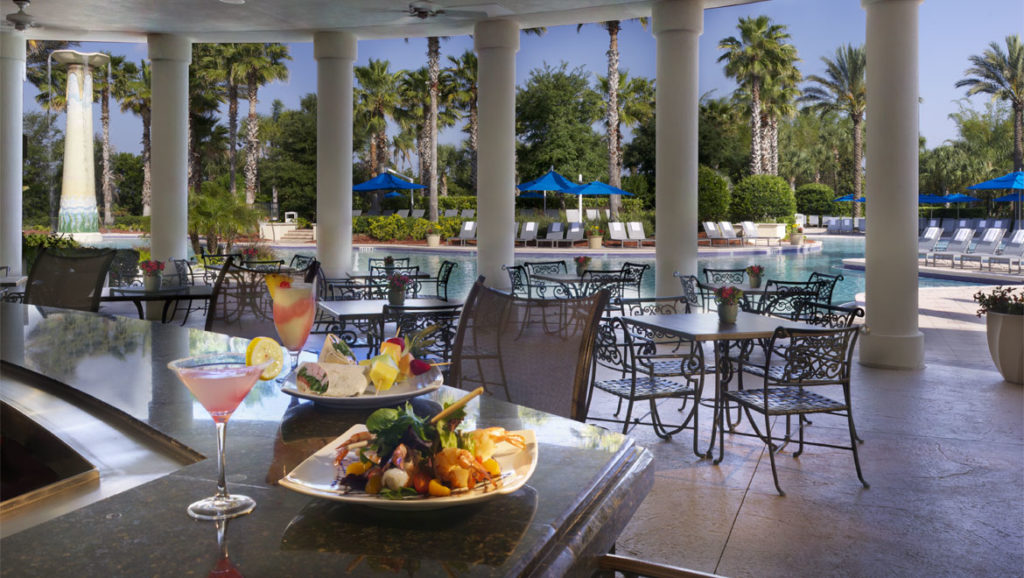 With its idyllic water side setting and al fresco seating besides a Mediterranean-style beach hut, Croc's offers a laid-back dining experience with views of the lazy river and a fabulous menu devised especially for easy poolside dining. Expect dishes like tacos, ceviche, poke, salads, burgers and sandwiches for lunch, and a full list of wines, beers and colourful, flavourful cocktails to help enhance the paradisiacal Mediterranean island atmosphere. The menu is seasonal and themed, so it changes often but expect things such as Passion Fruit Hummus, Caprese Salads, signature burgers, ice creams, and tropical-inspired cocktails such as frozen Margaritas and fruity Mules.

Morsel's

Perched alongside many of the resort's retail stores, Morsel's is ChampionsGate goto coffee bar, with freshly brewed Pete's Coffee, teas and a full range of pastries and donuts to indulge in every day from 6am.