Rather than stay in a hotel, many visitors opt to stay in one of the Luxury Barbados Villas. We offer the best selection of Barbados Villa Holidays 2026.
Barbados is a true gem with a wealth of activities to suit every type of traveler. If you're drawn to the clear waters and pristine beaches, you're in for a treat. The options for water-based activities are diverse and exciting, promising endless adventures.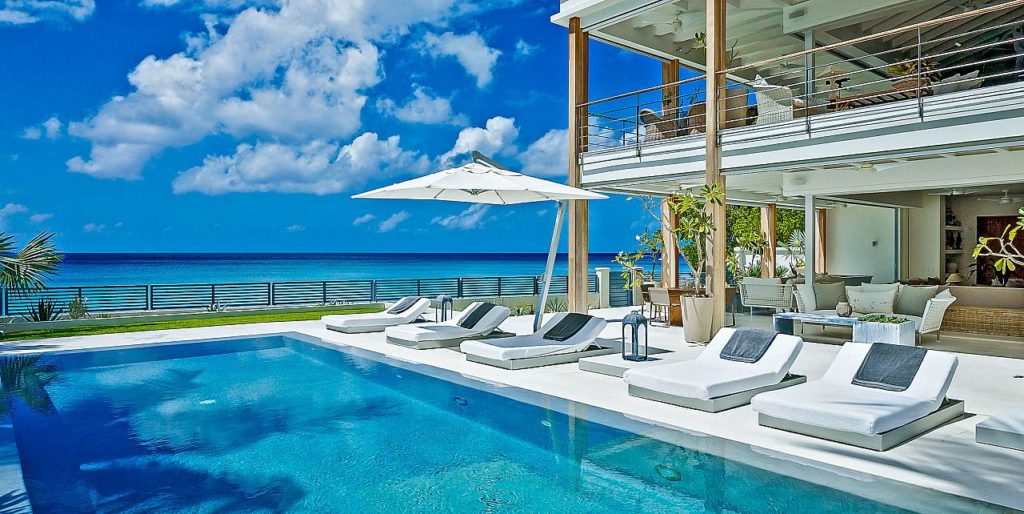 For the water enthusiasts, Barbados offers a bounty of thrilling experiences, from snorkeling in crystal-clear waters to diving into the vibrant marine life below. The coastline is your playground, and you'll discover an array of opportunities for sailing, jet-skiing, paddleboarding, and more.
But don't worry if you prefer to keep your feet on dry land. Barbados boasts captivating architecture, rich culture, and a host of land-based activities waiting to be explored. You can immerse yourself in the island's history by visiting historic sites, strolling through charming towns, and savoring local cuisine that's sure to tantalize your taste buds.
For those seeking guided adventures, Barbados offers a variety of charted tours and excursions. These experiences allow you to discover the island's hidden gems, whether you're exploring its lush landscapes, visiting cultural landmarks, or embarking on culinary journeys.
Barbados is renowned for its safety, particularly when compared to some other Caribbean countries. This means that adventurous souls can feel confident exploring the island independently. Just remember to exercise standard safety precautions and be mindful of your surroundings.
So, whether you're a water lover, a culture enthusiast, or an adventurous traveler, Barbados has something special to offer you. Dive into the clear waters, soak up the stunning architecture, and embrace the rich culture of this captivating island. Your Barbadian adventure awaits!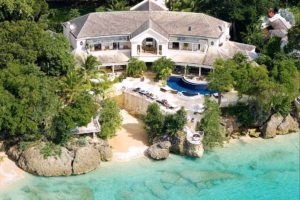 Great things to visit in Barbados
A visit to Atlantis Submarines should be at the top of your must-do list while in Barbados. This remarkable experience allows you to explore the underwater world without ever getting wet. Imagine diving deep into the sea and discovering the incredible marine life that calls it home, all from the comfort of a high-tech submarine.
These captivating tours are offered both during the day and in the thrilling setting of nightfall. Whether you choose the daylight adventure or the after-hours expedition, be prepared for an immersive experience that will leave you in awe.
As you descend into the ocean's depths, you'll find yourself in a relatively compact space for approximately an hour and a half. However, any sense of confinement quickly fades away as you become captivated by the breathtaking array of colorful fish and vibrant coral that inhabit these mesmerizing waters. It truly is a sight to behold, a unique opportunity to witness the beauty and diversity of the underwater world up close.
So, if you're seeking an unforgettable adventure in Barbados that combines the thrill of exploration with the comfort of staying dry, Atlantis Submarines is the perfect choice. Prepare to embark on a journey like no other and marvel at the wonders that lie beneath the surface of the Caribbean Sea.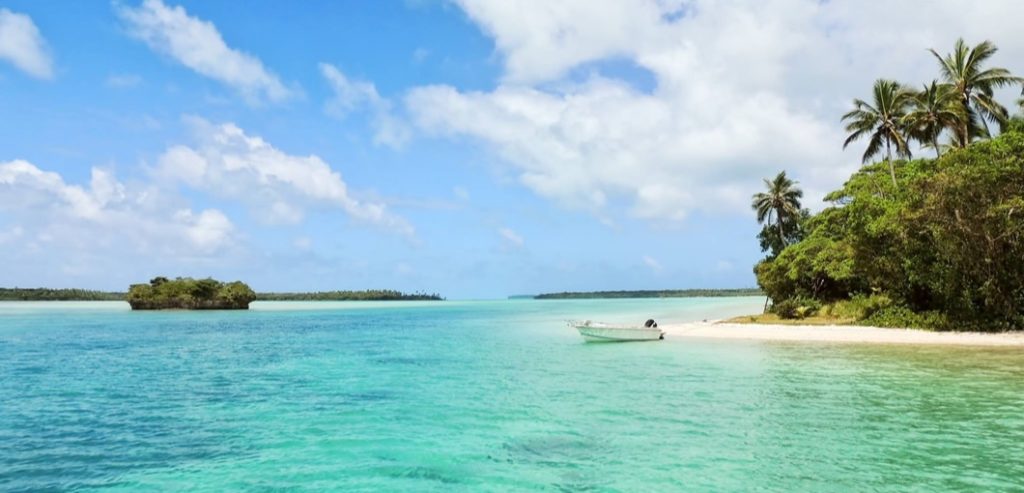 When back on dry land why not check out Hunte's Gardens where you will find more shades of green that you even knew existed. There are unusual tropical plants and great wildlife that love to call this paradise setting home. This is actually where the owner Anthony Hunte lives, and you can have a nose in the grand house as well as sit on the verandah with a drink. Another well worth a visit place is St Nicholas Abbey which is not what it might seem! A distinct lack of monks or nuns, but rather a plantation house that still distills a range of local rum. Enjoy sampling these delights and have a look around the 1930's house which is full of culture. There is an onsite restaurant where you will find some gorgeous dishes catering to every taste.
Why not take a tram ride through Harrison's Cave? This highly recommended excursion takes you through a range of underground caverns where you will find impressive waterfalls and lakes as well as stalactites and stalagmites. This is a leisurely way to spend an hour, the tour guides are the epitome of laid-back Caribbean dwellers, and with these sights as their office, who can blame them.
Where To Eat – The best restaurants in Barbados
Many of the best restaurants on Barbados have earned their rank not only for the mouth-watering food but the stunning sea views that they offer to clients. The Cliff (Currently closed but reopening in July 2022) is one of the more opulent settings with a fantastic backdrop and the best in alfresco dining. It has a blockbuster movie set feel with wicker torches and split-level seating set atop of a lovely cove. If you are lucky, you may catch a glimpse of the stingrays and tarpon that swim there.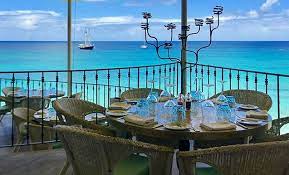 CinCin By The Sea is a contemporary setting again boasting some glorious seaside decking where you can dine with the most spectacular views. The local food is of the highest quality, and you can enjoy freshly caught sea fare or perhaps something more mainstream. The staff is attentive, and nothing is too much trouble. When you are ready to go back to your Luxury Barbados Villas, just ask the waiter to call a cab.
Where To Shop in Barbados
When it comes to shopping in Barbados, you're in for a delightful experience that celebrates local craftsmanship and unique finds. Unlike some destinations, Barbados boasts a refreshing absence of generic international merchandise. Instead, you'll uncover a treasure trove of local gems.
Just outside Bridgetown, the Pelican Craft Centre is a must-visit destination. Here, you'll discover a charming selection of locally crafted pottery, glassware, woodwork, and artwork, all skillfully crafted by talented Barbadian artisans. It's the perfect place to find a one-of-a-kind souvenir or a gift that captures the spirit of the island.
For a taste of Barbados' vibrant food culture, don't miss Cheapside Market, especially on bustling Fridays and Saturdays. Here, you'll be immersed in a sensory feast of colorful local fruits and vegetables. It's a recommended activity to experience the island's fresh produce and vibrant market atmosphere.
If you're in the mood for boutique, high-end shopping, Holetown is the place to be. The Limegrove Lifestyle Centre is a shopper's paradise, brimming with fantastic jewelry shops, clothing boutiques, and charming delis. It's a great spot to indulge in some retail therapy and perhaps find that special piece of jewelry or chic outfit.
For those looking to take a piece of Barbados home with them, Best of Barbados offers a lovely range of local books and other gifts. Whether you're interested in the island's rich history, culture, or simply want a memento of your unforgettable Barbadian adventure, this is the place to explore.
Barbados truly offers a shopping experience that reflects its vibrant culture and the talents of its local artisans. Whether you're strolling through charming craft centers, exploring bustling markets, or indulging in high-end retail therapy, you're sure to find something that captures the essence of this beautiful island.

Our Top Tips
Make use of public transport
Check out the beaches; they are heavenly
Make time to see the wildlife
Stay in more populated areas
Best time to visit Barbados
More things to do in Barbados
Check out all of our Barbados Villa Holidays 2025 and then book to stay in one of our Exceptional Villas Barbados
A choice of Luxury Barbados Villas
For the widest choice on the island, check out our Barbados Holiday Rentals most of which have pools and chefs.